Roundup Lawsuit Headed Toward Trial in Federal MDL After Motions To Dismiss Denied
January 15, 2021
By: Irvin Jackson
The U.S. District Judge presiding over all federal Roundup cancer lawsuits has cleared the way for a bellwether trial to go before a California jury after denying a motion to dismiss filed by the manufacturer, which suggests that a new round of trials may soon begin while Bayer is still trying to negotiate settlements in tens of thousands of claims brought by former users of the weedkiller.
In June 2020, Bayer reported it would pay more than $10 billion in Roundup settlements, which the manufacturer indicated would resolve about 75% of the 125,000 cases pending at that time. At that time, all deadlines and trial dates were put on hold to allow the parties time to finalize the settlements and resolve additional cases. However, as many final agreements have not materialized, the judge presiding over the federal litigation has resumed a push to get additional cases ready for trial.
Since 2016, the entire federal litigation has been centralized as part of a multidistrict litigation (MDL) in the Northern District of California, where U.S. District Judge Vince Chhabria has presided over coordinated discovery and early "bellwether" trials involving cases that were originally brought in California.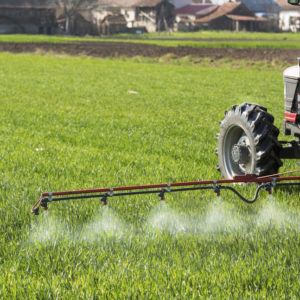 Each of the lawsuits raise similar allegations, indicating that Bayer's Monsanto subsidiary failed to warn consumers that exposure to Roundup may cause non-Hodgkins lymphoma.
Last week, Judge Chhabria issued a series of orders denying motions to exclude expert witness testimony (PDF) and for summary judgment (PDF) in a bellwether claim filed by Jaime Alvarez Calderon, which is currently set for a final pretrial conference on January 25, clearing the way for trial to be set.
Alvarez was diagnosed with diffuse large B-cell non-Hodgkins lymphoma in 2014, after exposure to Roundup for over three decades while working as a landscaper at Sutter Home Winery in Napa, California. After requesting a preferential trial setting due to his deteriorating health in December 2019, weeks before the litigation was put on hold amid settlement negotiations, Alverez passed away days later and the claim is now being pursued by his surviving family members, including one minor child still in high school.
Settlement negotiations heated up earlier last year, as a series of additional cases were set to go to trial nationwide throughout 2020. However, the settlements announced by Bayer, which are still being negotiated, still leave about 25,000 claim unresolved, and the company is likely to face a steady flow of future lawsuits over failure to warn about the link between Roundup and non-Hodgkins lymphoma, as former users continue to be diagnosed with the disease in the future.
Estimates suggest even if the settlement agreement is reached, Bayer will still face billions in liability exposure, and with Roundup continuing to be sold without warning about the risk of cancer, the litigation could continue for years, or even decades.
"*" indicates required fields