Roundup Lawsuit Claims Exposure At Work And At Home Led To NHL
May 14, 2018
By: Irvin Jackson
Following years of exposure to the weedkiller Roundup, both at work and at home, a New York man diagnosed with non-Hodgkin's lymphoma (NHL) has filed a lawsuit against Monsanto, alleging that inadequate safety precautions were recommended for consumers. 
The complaint (PDF) filed by Michael Klodzinski in the U.S. District Court for the Western District of New York on May 3, accusing Monsanto of intentionally hiding the cancer risks with Roundup, it's active ingredient glyphosate, and other potentially toxic ingredients.
Klodzinski indicates that he used the weed killer for years before being diagnosed with non-Hodgkin's lymphoma in May 2015, indicating that the cancer was caused by the exposure.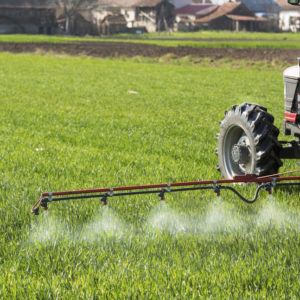 "For many years, Plaintiff sprayed Roundup on a regular basis as a part of his employment and for personal use," the lawsuit indicates. "Plaintiff followed all safety and precautionary warnings during the course of use."
He indicates that Monsanto's actions, which continue to this day, indicate that there is no evidence of a link between Roundup exposure and non-Hodgkin's lymphoma. That is despite a 2015 determination by the World Health Organization's International Agency for Research on Cancer (IARC) which determined that glyphosate was a probable human carcinogen linked to an increased non-Hodgkin's lymphoma risk.
Klodzinski's claim joins thousands of other Roundup lawsuits being pursued against Monsanto by individuals nationwide.
In the federal court system, all cases have been centralized as part of a multidistrict litigation (MDL), which is pending before U.S. District Judge Vince Chhabria in the Northern District of California for coordinated pretrial proceedings.
Judge Chhabria has previously determined that the Roundup litigation will be bifurcated, first addressing general causation about the link between the widely used weedkiller and non-Hodgkins lymphoma, as well as other forms of cancer, before addressing case-specific issues about whether Roundup caused cancer for each individual plaintiff.
Following resolution of any motions to dismiss based on general causation, if a Roundup settlement or another resolution for the litigation is not reached during the first phase of discovery, it is expected that Judge Chhabria will establish a bellwether process, where a small group of cases will be prepared for early trial dates to help gauge how juries may respond to certain evidence and testimony that is likely to be repeated throughout the lawsuits.
"*" indicates required fields