Jury Trial Over Roundup Non-Hodgkins Lymphoma Risk Underway in Missouri
May 05, 2022
By: Irvin Jackson
After agreeing to pay billions in Roundup settlements over the past few years, Bayer and its Monsanto unit face a new trial in Missouri state court, which will be the first jury outside the state of California to consider Monsanto's failure to warn about the risk of non-Hodgkin's lymphoma associated with the controversial weed killer.
Jury selections began this week at the Jackson County Courthouse in Kansas City, Missouri, involving claims brought by Allen Sheldon, who alleges regular exposure to Roundup caused non-Hodgkins lymphoma, and that he never would have used the weed killer if Monsanto had disclosed known risks associated with the weed killer to consumers and federal regulators.
Bayer and Monsanto have faced tens of thousands of nearly identical Roundup lawsuits brought by former users in recent years, with at least five earlier cases going before juries in California, where a series of massive verdicts were returned in favor of plaintiffs in 2018 and 2019.
To avoid further trials, Bayer began settling Roundup lawsuits in mid-2020, agreeing to pay more than $10 billion to resolve about 75% of the claims pending nationwide. However, many plaintiffs rejected the settlement offers and new lawsuits continue to be filed as former users continue to discover they developed non-Hodgkins lymphoma from Roundup.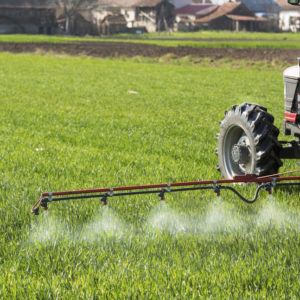 While the outcome of the Sheldon trial will not have any binding impact on other claims, it will be closely watched to gauge how juries in Missouri may respond to the evidence and testimony presented. Most of the U.S. litigation is pending in the state court system of Missouri, which is where Monsanto was based before it was acquired by Bayer, and the company remains a major employer in the state.
One anticipated highlight of the trial will be the testimony of former Monsanto Chief Executive Officer (CEO) Hugh Grant, who lost a bid with the Missouri Court of Appeals to avoid testifying.
Grant ran Monsanto for 15 years before it was acquired by Bayer in 2018 for $63 billion. Plaintiffs attorneys say it was Grant who was in charge of key decisions involving the marketing and sale of Roundup since 2003 until the purchase.
Grant was originally scheduled to testify in 2020, but the trial was delayed due to the COVID-19 pandemic outbreak.
"*" indicates required fields