Unsafe Levels Of Roundup Weedkiller Residue Detected In Cheerios, Other Oat Products: Report
August 16, 2018
By: Irvin Jackson
A new report suggests that popular breakfast foods made with oats, including Cheerios and Quaker Oats, may have unsafe levels of glyphosate, the active ingredient in Roundup weed killer, which has been identified in recent years as a possible human carcinogen. 
The Environmental Working Group (EWG) published the report this week, presenting the results of sample testing involing cereals, oatmeal, and granola bars. Independent laboratory testing found found many of the oat products could result in significant exposure to Roundup residue.
The testing involved 30 products in total, including at least two samples from each in most cases. Some were traditional oat-based products and others were organic. The laboratory tested 45 samples from conventional oat-based products and detected glyphosate in 43 of them, with 31 samples exceeding 160 parts per billion (ppb), which is the level EWG considers protective of children's health with an adequate margin of safety.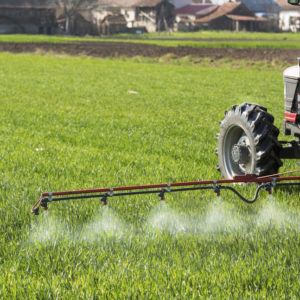 The group also had 16 samples tested from products that were advertised as being organic. Of those, glyphosate was detected in five of them, and none had levels above the 160 ppb benchmark.
The laboratory found the highest levels of glyphosate in samples of Quaker Old Fashioned Oats. Of the three samples, one had 1,300 ppb of glyphosate and another has 1,100 ppb. Another sample tested at 390 ppb; still more than double what EWG considered safe.
In fact, a number of Quaker products tested positive for very high glyphosate contamination. Quaker Dinosaur Eggs, Brown Sugar, Instant Oatmeal also tested high with samples of 620 ppb and 780 ppb. In addition, 430 ppb and 400 ppb were detected in two samples of Quaker Simply Granola Oats, Honey, Raisins & Almonds
Other popular products that tested positive for high levels of glyphosate included Cheerios and Lucky Charms.
The EWG points out that oat, wheat and barley crops are often not actually genetically modified to be "Roundup Ready" like soybeans and corn crops. Instead, they are sprayed with the herbicide to intentionally kill them.
"Increasingly, glyphosate is also sprayed just before harvest on wheat, barley, oats and beans that are not genetically engineered," the report notes. "Glyphosate kills the crop, drying it out so that it can be harvested sooner than if the plant were allowed to die naturally."
There has been growing concern over the amount of glyphosate in food products since 2015, when the World Health Organization's International Agency for Research on Cancer (IARC) determined that glyphosate was a probable carcinogen, which has been linked to an increased risk of non-Hodgkin's lymphoma.
In February 2016, the FDA indicated it would begin looking for glyphosate in U.S. food products, but stopped just months later without issuing any findings. However, internal documents revealed that the agency has found glyphosate in honey and other products.
The FDA findings were first leaked by the food watchdog group U.S. Right to Know in September 2016. The group obtained records from the FDA, the U.S. Environmental Protection Agency (EPA), and the U.S. Department of Agriculture. Many were heavily redacted, blocking out large portions of text. However, the records show that FDA researchers had trouble finding honey that does not contain glyphosate residue.
Other studies have also detected glyphosate in cereal and other products, and a growing number of manufacturers are facing lawsuits over claims that they failed to warn consumers that glyphosate was in their food products, or, in some cases, claimed the products were "all natural" despite the presence of the chemical.
Roundup Cancer Lawsuits
The findings come as Monsanto faces thousands of Roundup lawsuits in the United States, involving claims that agricultural workers, farmers and even home gardening enthusiasts developed non-Hodgkin's lymphoma diagnoses following exposure to glyphosate contained in the weedkiller
Last week, a California man dying of the disease won the first jury trial over Roundup cancer claims, with a California jury awarding him $289 million in compensatory and punitive damages.
In addition other to cases pending in California state court and Missouri state court, where Monsanto's headquarters are located, all cases filed in the federal court system are current centralized as part of a multidistrict litigation (MDL) before U.S. District Judge Vince Chhabria in the Northern District of California.
Weeks before this verdict, Judge Chhabria dealt another major blow to Monsanto, ruling that plaintiffs in the federal litigation had presented sufficient evidence about the non-Hodgkins lymphoma risk from Roundup to survive summary judgment. As a result, the federal litigation will proceed to a bellwether trial phase, where a small group of representative cases will be selected to go before juries, to help gauge the relative strengths and weaknesses of different fact patterns that may be common across large numbers of cases.
Monsanto was recently acquired by Bayer in June 2018, and the company has indicated that it plans to get rid of the Monsanto brand name.
"*" indicates required fields