Roundup Weed Killer Found In Major Orange Juice Brands, Report Claims
October 13, 2017
By: Irvin Jackson
Amid increasing concerns about the potential health risks associated with exposure to Roundup and glyphosate contained in the widely used weedkiller, a new report indicates that residue of the herbicide is found in nearly all major brands of orange juice.
The report (PDF) was published this week by the consumer group "Moms Across America," indicating that samples of five leading orange juice brands were found to contain glyphosate, which is the active ingredient in Roundup, and has been identified as a potential human carcinogen.
The group sent samples of Tropicana, Minute Maid, Stater Bros, Signature Farms and Kirkland orange juice to Health Research Institute Laboratories, which tested two samples of each for glyphosate and a glyphosate residue known as AMPA. All of the samples tested positive.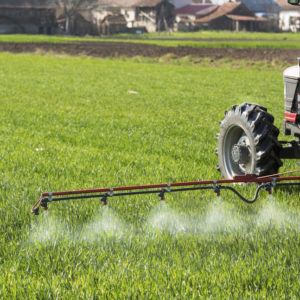 A Tropicana sample had the highest amount of glyphosate, with more than 26 parts per billion (ppb). The lowest levels were found in Kirkland orange juice, which had 4.33 ppb.
"The discovery of glyphosate residue in orange juice is unacceptable, especially since a branch of the World Health Organization designated glyphosate a probable carcinogen, two years ago, back in the spring of 2015," Zen Honeycutt, founder of Moms Across America, said in a press release. "The EPA has had ample time to revoke the license of this chemical and restrict its use in our food and beverage crops. As confirmed by the American Academy of Pediatrics, our children (who frequently drink orange juice for breakfast) are especially vulnerable to pesticides and measures should be taken to immediately protect them."
Moms Across America is a food activist group concerned about the use of genetically modified organisms and pesticides in food. They are calling for more detailed labeling and more stringent controls on the use of GMOs and pesticides.
According to the group, some studies have shown that glyphosate levels as low as 0.1 ppb can destroy beneficial gut bacteria and weaken the immune system. They also indicate that just one part per trillion, or one drop in 22 olympic sized swimming pools, can stimulate the growth of breast cancer cells.
Roundup Exposure Lawsuits
Concerns over glyphosate came following the declaration by the World Health Organization's International Agency for Research on Cancer (IARC) in March 2015, which determined that glyphosate was a probable human carcinogen, and specifically linked Roundup exposure to an increased risk of non-Hodgkin's lymphoma.
Monsanto now faces hundreds of non-Hodgkins lymphoma lawsuits in the United States, each raising similar allegations that Roundup users may have avoided a cancer diagnosis if Monsanto had provided adequate warnings, and not taken steps to falsify data and mislead about the safety of the weedkiller.
Given the similar questions of fact and law presented in lawsuits filed throughout the federal court system, the U.S. Judicial Panel on Multidistrict Litigation (JPML) established consolidated pretrial proceedings for all federal Roundup cases in October 2016, centralizing the claims before U.S. District Judge Vince Chhabria in the Northern District of California to reduce duplicative discovery, prevent conflicting rulings and serve the convenience of the parties, witnesses and the courts.
As part of the coordinated MDL proceedings, Judge Chhabria has previously determined that the Roundup litigation will be bifurcated, first addressing general causation about the link between the widely used weedkiller and non-Hodgkins lymphoma during a hearing in December 2017, before addressing case-specific issues about whether Roundup caused cancer for each individual plaintiff.
Following resolution of any motions to dismiss based on general causation, if a Roundup settlement or other resolution for the litigation is not reached during the first phase of discovery, it is expected that Judge Chhabria will establish a bellwether process, where a small group of cases will be prepared for early trial dates to help gauge how juries may respond to certain evidence and testimony that is likely to be repeated throughout the lawsuits.
"*" indicates required fields