Without Cancer Warnings for Roundup, Lawsuits Against Bayer Could Have No End in Sight: Report
August 23, 2019
By: Irvin Jackson
According to a recent settlement analysis published by Reuters, Bayer and it's Monsanto subsidiary may face perpetual liability from Roundup lawsuits if cancer warnings are not added to the controversial weedkiller, following a number of massive losses at trial, and new cases of non-Hodgkins lymphoma continuing to be diagnosed among users of the glyphosate-based weedkiller that currently does not carry any label warnings about the potential risk.
The report explores why a Roundup settlement agreement will be a challenge, and any near-term deal is unlikely to cap the liability exposure for the company, since users of the weedkiller may not develop non-Hodgkins lymphoma until years after the last exposure.
To eventually end future litigation, legal experts quoted in the report note that Bayer would almost certainly have to put some sort of warning on glyphosate-based products, to establish a statute of limitations deadline and attempt to head off liability for individuals diagnosed with cancer if they used the weedkiller after the risk information was disclosed by the manufacturer.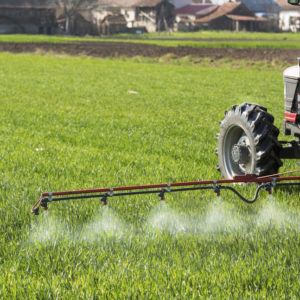 Monsanto and its parent company, Bayer, currently face more than 18,400 filed product liability lawsuits involving allegations that the manufacturer failed to adequately provide cancer warnings for Roundup users. However, the actual number of former users already diagnosed with non-Hodgkins lymphoma is likely substantially higher, and new cases continue to be diagnosed among former users.
In the first three Roundup trials to go before U.S. juries, Monsanto has been hit with multi-million dollar verdicts, including punitive damages in each case that are designed to punish the company for recklessly disregarding the health and safety of consumers by withholding cancer warnings from Roundup users.
Bayer is currently engaged in a court-ordered mediation process that is designed to explore a potential resolution for the litigation. However, the parties have yet to come to an agreement, and the Reuters report suggests that the failure to reach a settlement may involve the manufacturer's refusal to put warning labels on Roundup products.
Despite substantial evidence linking their weedkiller to a risk of cancer, and prior statements by the World Health Organization, which has categorized glyphosate as a probable human carcinogen, Bayer and Monsanto continue to sell Roundup without cancer warnings.
Complicating matters, the U.S. Environmental Protection Agency under the Trump Administration has taken steps to prevent California from requiring the manufacturer to add cancer warnings for the weedkiller sold in that state.
If Roundup settlements are reached, it would require billions of dollars to resolve the current claims, as well as the creation of a fund for future victims who have not yet been diagnosed with non-Hodgkin's lymphoma. Given the latency for a non-Hodgkins lymphoma diagnosis, the fund would have to be sufficient to compensate individuals diagnosed over the next decade, but without cancer warnings on Roundup, there would be no end for future cases.
"*" indicates required fields