Plaintiffs Propose Dozens of Roundup Cases Be Prepared For Trial in California Federal Courts
May 31, 2019
By: Irvin Jackson
As individuals pursuing Roundup lawsuits continue to get sicker, with many facing grave health conditions, plaintiffs attorneys are asking the U.S. District Judge presiding over the federal litigation to start preparing dozens of cases for individual trial dates in California U.S. District Courts.
There are currently about 15,000 product liability lawsuits filed nationwide against Bayer and its Monsanto subsidiary nationwide, including cases brought by farmers, landscapers, groundskeepers and other consumers diagnosed with non-Hodgkins lymphoma following use of Roundup.
At least 1,300 of the Roundup cases are pending in the federal court system, where the litigation has been centralized before U.S. District Judge Vince Chhabria in the U.S. District Court for the Northern District of California, as part of a multidistrict litigation (MDL).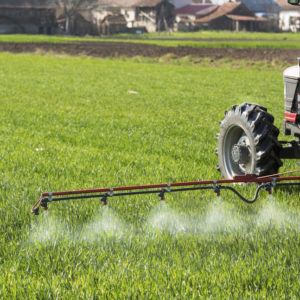 Following the first federal bellwether trial earlier this year, which resulted in an $80 million verdict for a California home owner, Judge Chhabria has asked the parties to propose plans for remanding waves of cases back to different U.S. District Courts nationwide for individual trial dates if the parties are unable to negotiate Roundup settlements to resolve the litigation.
In a joint case management statement (PDF) submitted on May 29, plaintiffs and defendants each laid out their respective positions on how the remand should be handled.
Plaintiffs attorneys have echoed a tentative plan initially proposed by Judge Chhabria, which would start with two waves of cases that can go to trial in California federal courts, since prior rulings can that applied California law to the first bellwether trial will allow prompt remand of those claims.
"The Court has already expended substantial time and resources applying California law to case-specific issues in this litigation," plaintiffs' attorneys noted in the filing. "The Court's prior rulings on summary judgment and case-specific Daubert in the California trial cases will allow the parties to avoid duplicative motions practice on matters that have already been decided by the Court. If there are no material differences between a particular California case and the cases for which summary judgment has already been denied, the Court could recommend that the JPML to remand those actions back to the transferor court without delay."
The plaintiffs' plan calls for an initial wave of 14 Roundup cases to be remanded to the Southern District of California, the Central District of California, and the Eastern District of California. According to a proposed pretrial schedule, those cases could be ready for trial following motions hearings in the Spring of 2020.
A second wave could then include up to seven dozen additional cases that are eligible for trial in California federal courts, which plaintiffs propose could be ready for trial remand by the end of 2020.
In a counter proposal, Monsanto has opposed the remand of additional claims from California, asking Judge Chhabria to start with groups of cases that could be remanded to Nebraska and North Carolin, which are two states that are largely seen as favorable for the agriculture industry, and would result in very few cases actually getting before a jury.
In addition to the federal bellwether trial, two other state court Roundup cases have already gone before juries in California, each also resulting in massive verdicts for the plaintiffs. However, the manufacturer argues against further federal trials in California, suggesting that the pool of prospective juries in California has been tainted by news media coverage of the first three trials.
The manufacturer urges Judge Chhabria to essentially delay further progress on California cases and prioritize claims from North Carolina and Nebraska, indicating that the perspective of jurors from this one state will unfairly distort the national litigation, which spans 66 different jurisdictions.
"While Monsanto appreciates the opportunity to select jurisdictions as part of the next two phases, the Court's plan continues to give one state – California – disproportionate weight and thereby has significant potential to impede the overall resolution of this MDL," Monsanto indicates in the statement. "This litigation, taken as a whole, already is providing an overwhelming amount of information about how plaintiffs' claims fare in California. By the very nature of the location of this MDL and the parallel, consolidated proceeding in California state court, the thrust of this otherwise-national litigation has been almost exclusively to this point centered in California."
In complex mass tort litigation, the outcomes of early trial dates are typically used by the parties to help facilitate negotiations and resolution of large numbers of cases nationwide. However, with Monsanto refusing to make any settlement offers, and continuing to maintain that its controversial weedkiller does not cause non-Hodgkins lymphoma, early trial verdicts have increased pressure to start allowing individual trials to reach a jury, so that plaintiffs facing deteriorating health can have their day in court.
"*" indicates required fields