Roundup Residue Found In Popular Breakfast Cereals, Snacks, Consumer Protection Group Warns
November 16, 2016
By: Irvin Jackson
Amid continuing concerns about the potential risk of cancer from Roundup exposure, a consumer watchdog group warns that residue of glyphosate used in the weedkiller is commonly found at high levels in popular cereals and snack foods, such as Cheerios, Corn Flakes and Oreos. 
The results of the tests, funded by Food Democracy Now and The Detox Project, were published in a report (PDF) on Monday, indicating that Cheerios had the highest level of all the products tested, with glyphosate residue found at 1,123.3 parts per billion.
The findings come as federal regulators indicate they have temporarily halted testing the nation's food supply for residue from Roundup and other glyphosate weedkillers, amid questions about whether the agency is properly prepared and equipped.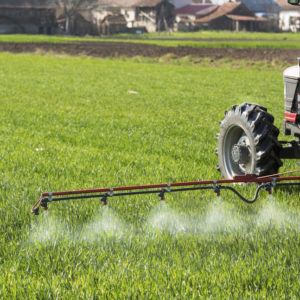 According to the Huffington Post, FDA officials say that the testing has been halted due to numerous problems trying to determine how much of the herbicide is in U.S. food. Those problems include a lack of agreement and confusion over testing methodologies, and a lack of equipment sensitive enough to be useful in some labs.
The report indicates that the hold on FDA testing for Roundup residue was confirmed by Megan McSeveney, an FDA spokesperson. The testing that had been underway was looking at glyphosate levels in corn, soy, milk, eggs, and popcorn. She said it is unclear when testing would resume.
Testing started following the emergency of recent concerns that glyphosate may be a human carcinogen.
In March 2015, the World Health Organization's International Agency for Research on Cancer (IARC) determined that glyphosate is likely a cancer-causing agent. In particular, the IARC report linked the side effects of Roundup to an increased risk of non-Hodgkins lymphoma.
In February of this year, the FDA announced that, for the first time, it would begin looking for glyphosate residue in the U.S. food supply. FDA regulations do not technically allow any amount of glyphosate in U.S. honey, some researchers have noted.
Earlier this year, it was revealed that FDA researchers have already found high levels of Roundup residue in U.S. honey.
The FDA findings were first leaked by the food watchdog group U.S. Right to Know in September. The group obtained records from the FDA, the U.S. Environmental Protection Agency (EPA), and the U.S. Department of Agriculture. Many were heavily redacted, blocking out large portions of text. However, the records show that FDA researchers had trouble finding honey that does not contain glyphosate residue.
Over the past few months, additional research data has been made available. The data obtained by U.S. Right to Know indicated that the scientific research company Abraxis conducted an investigation in 2015 finding levels of glyphosate as high as 107 parts per billion (ppb). However, an FDA investigation, led by chemist Narong Chamkasem and University of Iowa chemist John Vargo, indicates that they detected levels as high as 653 ppb. That is more than 10 times the 50 ppb limit allowed in the European Union.
This latest report by consumer watchdog groups found much higher levels in breakfast cereals and snacks found in pantries across the United States. The study looked at 29 popular, commonly consumed cereals and snack foods.
Some of the foods with the highest levels of glyphosate included General Mills' Cheerios at 1,125.3 ppb, Honey Nut Cheerios at 670.2 ppb, Nabisco's Oreos, which contained 289.47 ppb, and Ritz crackers at 270.24 ppb, as well as Kashi soft-baked oatmeal dark chocolate cookies, which tested at 275.58 ppb. Cool Ranch Doritos were found to contain 481 ppb, and Lay's Kettle Cooked Original Chips tested at 452.7 ppb.
"These groundbreaking new findings that one of the most iconic cereals in U.S. contains levels as high as 1,125.3 ppb should be a wake-up call for all Americans regarding unacceptable levels of pesticide residues in our nation's food," the report warns.
The report contains a link to a searchable database of food testing results.
Roundup Litigation
Monsanto now faces a growing number of Roundup cancer lawsuits filed throughout the United States, typically involving individuals diagnosed with a form of non-Hodgkin's lymphoma following heavy exposure to the herbicide as a farm or agricultural worker.
The complaints allege that the manufacturer recklessly promoted Roundup and pushed greater and greater use of the chemical, without disclosing the potential health risks.
A recent U.S. Geological Survey on glyphosate usage nationwide found that an estimated 2.6 billion pounds of the herbicide has been sprayed on America's agricultural land over the two decades since the mid-1990s, when Monsanto introduced "Roundup Ready" crops that are designed to survive being sprayed with glyphosate, killing the weeds but not the crops.
In all that time, the FDA has never tested for residue or buildup in the food sold to Americans nationwide. In a report published in 2014, the Government Accountability Office (GAO) criticized the FDA for this deficiency in its pesticide program.
The lawsuits over Roundup allege that plaintiffs may have avoided a diagnosis of non-Hodgkin's lymphoma or other cancers if they had been warned about the Roundup risks for farmers, landscapers and others in the agricultural industry, as safety precautions could have been taken or other products could have been used to control the growth of weeds.
"*" indicates required fields