Monsanto Settlement for Roundup Problems Results in $80M Payment to SEC
February 12, 2016
By: Irvin Jackson
To resolve an investigation by the Securities and Exchange Commission (SEC) over misstating earnings for its popular Roundup weed killer, Monsanto has agreed to pay an $80 million penalty and hire independent compliance consultants to ensure accounting rules are followed.
The Monsanto settlement was announced in an SEC press release issued earlier this week, resolving charges against three accounting and sales executives over failure to report millions of dollars in rebates it offered to retailers and distributors to increase the use of Roundup in the face of generic competition.
According to the SEC, it reported the profits from such deals, but not the expenses, giving an inaccurate report of how much it actually made on Roundup.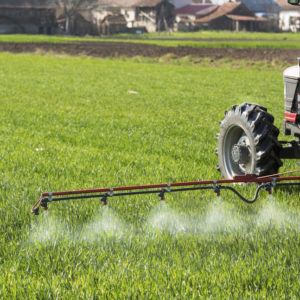 The activity allegedly went on for a three-year period, from 2009 through 2011, and the settlement comes amid mounting concerns about Roundup problems for Monsanto, including concerns about the widespread overuse of the herbicide and a potential increased risk of non-Hodgkin's lymphoma and other cancers for individuals exposed to glyphosate
"Financial reporting and disclosure cases continue to be a high priority for the Commission and these charges show that corporations must be truthful in their earnings releases to investors and have sufficient internal accounting controls in place to prevent misleading statements," SEC Chair Mary Jo White said in a statement issued on February 9. "This type of conduct, which fails to recognize expenses associated with rebates for a flagship product in the period in which they occurred, is the latest page from a well-worn playbook of accounting misstatements."
In addition to the $80 million penalty to be paid by Monsanto, the SEC reports that three accounting and sales executives also have agreed to make payments to settle charges against them as well. Monsanto agreed to the settlement without an admission of guilt.
Roundup Health Concerns
Concerns over the active ingredient glyphosate have been in the public eye since the World Health Organization's International Agency for Research on Cancer (IARC) listed Roundup and other gylsphosate herbicides as potential human carcinogens in March 2015. This has led to a number of bans in countries worldwide and the threat of additional warning labels and possible bans in some parts of the U.S.
Monsanto has maintained that there is no reliable evidence of a link between Roundup and cancer, suggesting that the IARC's conclusions were agenda-driven and based on "junk science."
The U.S. Geological Survey estimated agricultural use of glyphosate increased drastically from 110 million pounds in 2002, now to more than 283 million pounds in 2012. A recent study also declared glyphosate the most widely used pesticide in human history.
A growing number of Roundup cancer lawsuits have been filed against Monsanto since the IARC ruling, both as individual claims bought on behalf of farm workers exposed to high levels of glyphosate and consumer class action lawsuits. In addition, a growing number of states, cities, and countries worldwide have enacted full or partial glyphosate bans to protect citizens from exposure.
Terry

November 10, 2017 at 11:02 pm

I studied horticulture and landscaping and worked with roundup on a daily basis from 1998 until 2001 when I was diagnosed with lung cancer. I have had two more bouts with lung cancer since the initial diagnosis. Would I be qualified to see a doctor or lawyer involved in this suit?

James

October 30, 2017 at 2:35 pm

I started using Roundup in 2007 as I started building gardends on my home property. I 2014 in was diagnosed with multiple myeloma. I have been treated weekly via an affiliate of Dana-Farber in Brewer, Maine. Yes, in would like to speak with a doctor involved in the class action suit. Roundup Is the only agent I used of this type. I was very healthy when diagnosed.
"*" indicates required fields