Settlements for Roundup Non-Hodgkins Lymphoma Cases May Compensate Tens of Thousands of Individuals Nationwide: Reports
May 26, 2020
By: Irvin Jackson
Multiple media reports indicate that Bayer's Monsanto unit has tentatively agreed to pay $10 billion to settle Roundup lawsuits brought by tens of thousands of former users of the controversial weedkiller, although terms of the deal have not been disclosed or finalized.
According to Bloomberg News, verbal agreements are in place that would provide compensation for between 50,000 and 85,000 claimants, with individual settlements for Roundup non-Hodgkins lymphoma cases ranging widely between a few million dollars and a few thousand dollars each.
The agreements are not expected to be announced or finalized until next month, after approval from Bayer's supervisory board. However, a number of lawyers involved in the litigation have indicated that what the company is offering remains insufficient, and that they intend to push forward with their cases through the court system.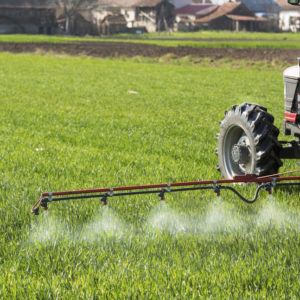 Over the past year, Bayer has faced substantial pressure to negotiate Roundup settlements, after it was hit with massive losses in the first three "bellwether" cases to go to trial, which were largely viewed as a gauge for how juries may respond to similar evidence and testimony that will be repeated throughout the litigation.
After seeing internal documents and memos that highlighted Monsanto's failure to disclose the cancer risks associated with Roundup, each of the first three juries returned multi-million dollar verdicts, including punitive damages designed to punish the manufacturer for recklessly disregarding the health and safety of consumers.
Settlement negotiations heated up earlier this year, as a series of additional cases were set to go to trial nationwide throughout 2020. However, Bayer informed investors last month that the ongoing COVID-19 pandemic has slowed progress, both due to difficulties caused by social distancing procedures and because the company has taken a harder stance due to the economic problems resulting from the outbreak.
The recently reported agreement would involve $8 billion to resolve all current cases, and another $2 billion that would be reserved to fund settlements in future lawsuits, according to news outlets. However, some say that number may need to be increased to end Bayer's liability associated with Roundup.
"*" indicates required fields