Roundup Settlement Talks Ordered in MDL, As Court Considers Remanding Hundreds of Cases for Trial
April 12, 2019
By: Austin Kirk
Following a pair of decisive court victories for individuals diagnosed with non-Hodgkins lymphoma from Roundup, the U.S. District Judge presiding over the federal litigation has canceled a "bellwether" trial that was set to begin next month, and ordered the parties to discuss potential Roundup settlements as part of a court-ordered mediation.
Bayer and it's recently-acquired subsidiary, Monsanto, face more than 11,000 Roundup lawsuits brought by farmers, landscapers, and other consumers diagnosed with cancer following exposure to the controversial weedkiller.
Since each of the claims raise similar allegations that Monsanto knew about the cancer risks associated with their product and failed to adequately warn consumers, a series if early test cases were scheduled for trial in the federal court system to help the parties gauge how juries may respond to certain evidence and testimony that is likely to be repeated throughout the litigation.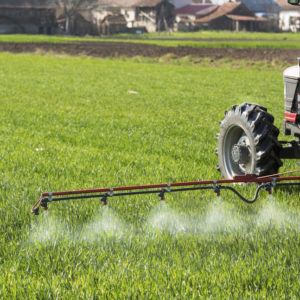 Last month, the first federal bellwether case ended in an $80 million verdict, after the jury found that Roundup was a substantial cause of the plaintiff's non-Hodgkin's lymphoma.
That verdict came only a few months after a California state court jury awarded $289 million in damages to a former school groundskeeper diagnosed with non-Hodgkins lymphoma following regular exposure to Roundup. While the judge presiding over that case subsequently reduced the verdict to $78 million, the two awards have provided a clear indication about the extent of liability Bayer may face if it fails to negotiate a settlement or resolution for the claims.
Another federal bellwether case was scheduled to go before a jury next month, but U.S. District Judge Vince Chhabria has vacated that trial so that the parties and the Court can focus on the next phase of the litigation, according to a pretrial order (PDF) issued April 11.
"The Court has determined that, at this stage in the proceedings, the resources of the parties and the Court are better spent on organizing the remaining cases in the MDL," Judge Chhabria wrote. "This includes determining which cases must be dismissed, determining which cases must be remanded to state court, and preparing the remaining cases for transfer back to their home districts for federal court trials."
Judge Chhabria has also ordered the parties to engage in potential Roundup settlement talks as part of a confidential mediation process, which may avoid the need for hundreds of individual cases to go before juries nationwide. The order indicates that the parties should propose a mediator in the next case management statement, or the Court will appoint one if they can not agree.
During a hearing set for May 22, the Court indicates that it will address motions to dismiss, motions to remand and other issues. It will also conduct a case management conference at that time, to determine the next steps in the federal multidistrict litigation (MDL) and how cases will be returned back to U.S. District Courts natiownide for individual trial dates.
In addition to the federal cases, Bayer and Monsanto are still expected to face a number of state court trials throughout the remainder of 2019.
In California, a trial is currently involving a husband and wife who were each diagnosed with non-Hodgkins lymphoma following exposure to Roundup. The couple was granted an expedited trial date since they are both dying from the cancer, and the jury is expected to return a verdict early next month.
A number of cases are also expected to go before Missouri juries this summer and fall, as the vast majority of Roundup claims are currently pending in Missouri state court, where Monsanto's U.S. headquarters were located.
"*" indicates required fields