Roundup Settlement Negotiations Continue Under Pressure Of Looming Trials
January 27, 2020
By: Irvin Jackson
A landmark trial in St. Louis was continued on Friday, just before opening statements were set to begin, as lawyers involved in the litigation continue to negotiate with Bayer about a potential Roundup settlement agreement that may resolve thousands of claims brought by individuals diagnosed with non-Hodgkins lymphoma following exposure to the weedkiller.
Claims brought by four individual plaintiffs were set to go before a jury in St. Louis City Circuit Court together last week, each raising similar allegations that Roundup exposure resulted in the development of cancer, claiming that Bayer's Monsanto subsidiary failed to adequately warn consumers for years about the potential risk.
The jury was selected earlier last week, and opening statements were scheduled to begin on Friday. However, after initially postponing the start of the trial to Friday afternoon, Judge Elizabeth Hogan issued an order stating that the case had been continued, which appears to be part of an effort to provide the parties an opportunity to fully explore a settlement that may also impact other similar claims.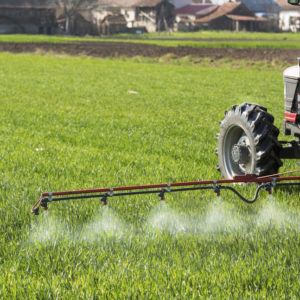 Bayer currently faces more than 43,000 Roundup lawsuits nationwide, each involving allegations that its Monsanto subsidiary withheld information about the cancer risk associated with the weedkiller for decades, ignoring evidence that exposure increases the risk of non-Hodgkins lymphoma.
Following massive losses in the first three cases to go before juries last year, Bayer has faced substantial pressure from investors and approaching trial dates to negotiate a resolution, to avoid additional verdicts. However, after the manufacturer was unable to reach an agreement in recent weeks, several trials are expected to go before juries in the coming months.
Last year, the U.S. District Judge presiding over the federal litigation ordered the parties to engage in a mediation process with Feinberg, a prominent attorney who has guided some of the largest mass-tort settlements in recent years, including funds to pay claims related to the BP oil spill, Volkswagen emissions scandal, General Motors ignition switch recall, September 11th Victim Compensation fund and others.
In a statement issued late Friday, Bayer confirmed that a settlement still has not been reached, but Roundup negotiations are expected to continue after the start of the St. Louis trial was pushed back.
"The parties have reached an agreement to continue the Wade case in Missouri Circuit Court for St. Louis. The continuance is intended to provide room for the parties to continue the mediation process in good faith under the auspices of Ken Feinberg, and avoid the distractions that can arise from trials," the Bayer statement indicates. "While Bayer is constructively engaged in the mediation process, there is no comprehensive agreement at this time. There also is no certainty or timetable for a comprehensive resolution."
The St. Louis Roundup trial was being closely watched, as it was to be the first involving multiple plaintiffs presenting their claims together, which will be necessary if Bayer is unable to settle large numbers of cases. In addition, it would be the first to go before a jury in the St. Louis area, where most of the litigation is currently pending and where Monsanto's U.S. headquarters were located before it was acquired by Bayer in 2018.
Despite the postponement, trial in another Roundup case brought by Kathleen Caballero is currently underway in Contra Costa Superior Court in California, involving allegations that Caballero developed non-Hodgkins lymphoma following regular use of Roundup from 1977 to 2018, both in her gardening and landscaping business, as well as while owning a farm where she grew peaches and sugar cane.
Bayer is also scheduled to face a federal jury next month, involving claims by Elaine Stevick, who developed non-Hodgkins lymphoma in 2014, after years of mixing and spraying Roundup with her husband on their property. Although her husband, Christopher, is only expected to present claims for loss of consortium in that federal trial, court filings indicating that he has recently been diagnosed with the same type of cancer, and will also pursue a separate claim for his own injuries.
The Stevick trial will be the second of two planned federal "bellwether" trials, before the U.S. District Judge presiding over the litigation begins remanding large "waves" of cases back to various U.S. District Courts nationwide for individual trial dates.
While the outcome of these trial dates will not have a binding impact on any other claims, if Bayer is hit with additional verdicts, it may substantially increase the cost of any global settlement. Yet if certain individual plaintiffs fail to establish that their specific cancer was caused by exposure to Roundup, it is unlikely to slow down the pace of the litigation, as thousands of additional claims will be going before other juries in the coming months and years.
Analysts have predicted that any Roundup settlement would not only require billions in compensation for individuals already diagnosed with non-Hodgkins lymphoma, but the company will likely face continuing claims as other consumer continue to be diagnosed following prior exposure.
"*" indicates required fields