Roundup Sprayed On Fields, Orchards, Led To Non-Hodgkin's Lymphoma, Lawsuit claims
October 26, 2016
By: Irvin Jackson
A California man indicates that he developed non-Hodgkin's lymphoma after working for years in close proximity to Monsanto's Roundup, applying the popular weedkiller on orchards, rice fields, corn fields and around his own property. 
The complaint (PDF) was filed this month by Barton Penrod, in the U.S. District Court for the Northern District of California, indicating that the cancer was caused by side effects of Roundup exposure in both his professional and personal life.
In addition to applying the popular herbicide since about 1979, Penrod indicates that he was also a truck driver who transported loads of Roundup. He states that he used Roundup an average of three times per week. In addition to spraying it from a wand attached to a tank he wore on his back, he also often diluted the weed killer himself in preparation for spraying.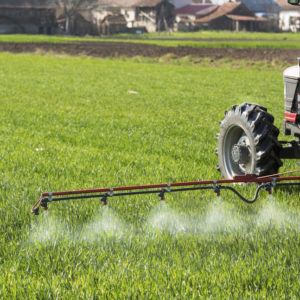 The lawsuit indicates that exposure to Roundup was a direct cause of Penrod's diagnosis of non-Hodgkins lymphoma in 2008. However, Penrod maintains that he was unaware of the link between Roundup and cancer until last year, when the World Health Organization's International Agency for Research on Cancer (IARC) determined that glyphosate contained in the product is likely a cancer-causing agent. In particular, the IARC report linked the side effects of Roundup to an increased risk of non-Hodgkins lymphoma.
The case joins a growing number of Roundup non-Hodgkins lymphoma lawsuits filed throughout the United States, typically involving individuals who developed the cancer after regular and consistent exposure to the weedkiller as a farm or agricultural worker. The plaintiffs allege that the manufacturer recklessly promoted Roundup and pushed greater and greater use of the chemical, without disclosing the potential health risks.
Plaintiffs allege that they may have avoided a diagnosis of non-Hodgkin's lymphoma if they had been warned about the Roundup risks for farmers, landscapers and others in the agricultural industry, as safety precautions could have been taken or other products could have been used to control the growth of weeds.
Penrod's lawsuit will be transferred to the recently established federal Roundup MDL, or multidistrict litigation, as complaints filed in U.S. District Courts nationwide have been centralized before U.S. District Judge Vince Chhabria in the Northern District of California, for coordinated discovery and pretrial proceedings. Following litigation before Judge Chhabria, if Roundup cancer settlements or another resolution for the cases are not reached, Penrod's complaint and others filed nationwide may be remanded back to the federal courts where they were originally filed for individual trial dates.
"*" indicates required fields