Roundup Cases Set for State Court Trials Throughout 2019, As MDL Proceeds Into Bellwether Phase
September 14, 2018
By: Irvin Jackson
Following a massive $289 million verdict last month in California state court, involving a lawsuit brought by a school groundskeeper diagnosed with non-Hodgkins lymphoma following exposure to Roundup, a series of additional cases are set to go before state juries over the next year, and the U.S. District Judge presiding over the federal litigation is deciding how a bellwether process should be conducted.
There are currently 8,000 Roundup cases pending against Monsanto nationwide, each raising similar allegations that farm workers, landscapers and other regular users of the glyphosate-based weedkiller were not adequately warned about the risk of non-Hodgkins lymphoma and other cancers associated with Roundup exposure.
While most of the cases are pending in Missouri or California state court, there about 500 complaints filed in U.S. District Courts nationwide that are centralized in the federal court system before Judge Vince Chhabria in the Northern District of California, as part of a federal MDL, or multidistrict litigation.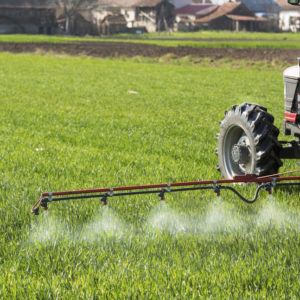 State Court Roundup Trials Scheduled
The first case in the country went before a jury this summer, ending in a $289 million verdict on August 13. The complaint was filed by DeWayne Johnson, who was granted an early trial date under a California rule that allowed the case to be expedited due to his grave health condition. However, the trial was closely watched by thousands of other plaintiffs, as it provided compelling evidence about how juries may respond to similar evidence and testimony that will be presented in thousands of other cases.
According to a joint case management statement (PDF) filed in advance of a status conference held with Judge Chhabria this week, several additional state court cases are set for trial to begin in 2019.
In the state courts for Missouri, where Monsanto's U.S. headquarters are located, at least five separate trials are expected to go before juries next year. The first will involve a single plaintiff, Jeff Hall, whose case will begin in February 2019 in the City of St. Louis. A series of three additional trials involving individual plaintiffs are scheduled to begin in April, June and September 2019, in St. Louis County.
The final Missouri trial is currently scheduled to begin in October 2019, and it will involve 15 different plaintiffs whose claims will be tried together. While Monsanto is opposing consolidation of the Roundup cases for a single trial, lawyers are pushing for additional multi-plaintiff trials in Missouri state court that would begin in 2019 or 2020, since many of the plaintiffs are sick and dying.
In California state court, additional trials also are expected to begin next year. A case brought by Alva and Alberta Pilliod, a husband and wife who were both diagnosed with non-Hodgkins lymphoma from Roundup, may be among the next trials, as the plaintiffs are seeking an expedited trial date due to their advanced age and health condition.
Federal Roundup Bellwether Cases
In the federal court system, Judge Chhabria originally bifurcated the Roundup litigation, addressing general causation arguments about the link between Roundup and non-Hodgkins lymphoma before allowing any individual cases to be prepared for trial.
After testimony from several expert witnesses who will present evidence and opinions at trial, Judge Chhabria ruled in July 2018 that plaintiffs do have sufficiently reliable evidence to proceed with their Roundup cases, allowing the federal litigation to proceed to the bellwether phase.
During a case management conference on Thursday, the parties presented competing positions on the next phase of the litigation should be organized.
Monsanto is asking Judge Chhabria to require each plaintiff to provide specific information about their Roundup claim, known as a Plaintiff Fact Sheet, which would then be used to select a smaller group of cases for full discovery as part of a trial pool.
Plaintiffs propose that Plaintiff Fact Sheets should only be required for claims that can be tried in the Northern District of California, where the MDL is centralized, indicating that the court should consider remanding other cases back to U.S. District Courts nationwide late next year, for trial dates to be scheduled in courts nationwide.
"The plaintiffs are sick, and indeed some plaintiffs have already passed away, and they are in need of trial schedules," according to plaintiffs statement submitted to the court. "And because this Court cannot try cases outside of California and general causation is resolved, the case specific discovery in those cases might be best addressed in the context of a trial scheduled in the federal district that will be trying the case."
While the outcomes of any state court trials or Roundup bellwether cases in the federal court system are not binding on other plaintiffs, if Monsanto fails to reach Roundup settlements or otherwise resolve the litigation, Plaintiffs indicate that claims should proceed before juries in courts nationwide, with multi-plaintiff trials scheduled.
"*" indicates required fields