Roundup Weedkiller Trial Underway Over Non-Hodgkins Lymphoma Risk
August 09, 2021
By: Irvin Jackson
Following a string of massive losses in Roundup lawsuits that went to trial in 2018 and 2019, Bayer now faces a jury again in a case brought by a 70 year-old woman who alleges she developed non-Hodgkins lymphoma (NHL) following regular use of the weed killer.
A case brought by Donnetta Stephens in California state court will be the first Roundup weed killer trial to be held, since the COVID-19 pandemic shutdown most of the U.S. judicial system in early 2020, and Bayer has made attempts to settle Roundup cases rather than facing the unpredictability of additional jury trials.
At its peak, Bayer and its Monsanto unit faced more than 120,000 non-Hodgkins lymphoma (NHL) cases brought by former users of the controversial glyphosate-based weed killer, each raising similar allegations that information has been withheld from consumers about the risks associated with exposure to Roundup.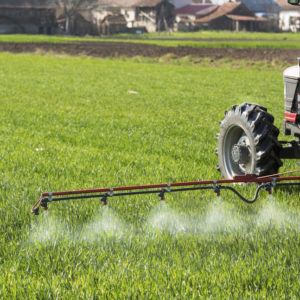 Although the companies have agreed to pay billions in Roundup settlements, thousands of cases still remain unresolved, and are expected to start going before state and federal juries on a consistent basis in the coming months and years.
Late last week, trial began in the case brought by Stephens, who used Roundup for more than 30 years on her property, and was diagnosed with non-Hodgkins lymphoma in 2017. The weed killer lawsuit was fast tracked for trial due to Stephens' failing health, and will be closely watched by plaintiffs who have not yet settled their Roundup cases, as a potential "bellwether" for how juries may respond to similar evidence and testimony that will be presented in other claims.
While the trial moves forward, Bayer is continuing attempts to settle other cases, and announced last week that it is setting aside an additional $4.5 billion in reserves to cover the costs of the litigation and potentially add to the amounts being discussed in ongoing settlement talks.
In the federal court system, where the Roundup litigation is centralized before U.S. District Judge Vince Chhabria in the Northern District of California, parties have been ordered to participate in a mediation program where plaintiffs will receive an offer to settle their Roundup case. However, at the same time, Judge Chhabria is preparing several large waves of unresolved cases for trial.
To stem the tide of future cases, Bayer also recently announced plans to remove the active ingredient glyphosate from Roundup weed killers sold to U.S. residential customers by 2023. The products would still be sold under the Roundup label, but would use a different active ingredient, which has not been linked to a risk of non-Hodgkin's lymphoma. However, glyphosate would still be used in products sold to agricultural businesses and farmers, and in product sold in other parts of the world, Bayer officials said.
Bayer has noted the vast majority of Roundup cancer claims have come from U.S. residential users. However, the company is still expected to face years, if not decades, of future litigation and trials, as prior users develop non-Hodgkin's lymphoma after exposure to the product during the decades it has been on the market without any cancer warnings.
"*" indicates required fields