Respiratory Virus Infections Spreading Across Southern U.S., CDC Warns
June 14, 2021
By: Russell Maas
Federal health officials warn an increasing number of respiratory virus infections have been identified across states in the southern U.S., recommending acutely ill patients avoid reporting to work, where they could spread of the virus.
The U.S. Centers for Disease Control and Prevention (CDC) issued the respiratory syncytial virus (RSV) health advisory on June 10, advising healthcare providers of an influx in interseasonal respiratory syncytial virus (RSV) cases.
RSV is a virus associated with severe disease in young children and older adults, or those with weakened immune systems. The infections can cause symptoms similar to the common cold, such as sneezing, runny nose, cough, and fever, but can affect the lungs and cause respiratory symptoms as well. It is a respiratory illness which can lead to pneumonia or bronchiolitis; inflammation of the small airways of the lungs. Patients with RSV often end up needing a ventilator to help them breathe.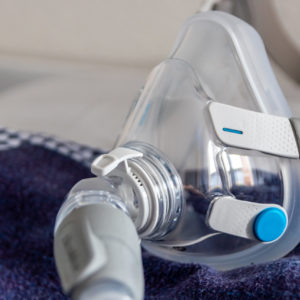 Did You Know?
Millions of Philips CPAP Machines Recalled
Philips DreamStation, CPAP and BiPAP machines sold in recent years may pose a risk of cancer, lung damage and other injuries.
Learn More
The virus is transferred through sneezing and secretions from the nose or mouth, as well as touching objects which have the virus on them. RSV can live for up to 30 minutes on the hands and 5 hours on countertops.
Respiratory syncytial virus is the most common cause of bronchiolitis and pneumonia in children under one year of age in the United States. For infants younger than six months, RSV infection may result in symptoms of irritability, poor feeding, lethargy, and/or apnea with or without fever. In older infants and young children, rhinorrhea and decreased appetite may appear one to three days before cough, often followed by sneezing, fever, and sometimes wheezing.
Increase in RSV Cases
While most cases of RSV are typically recorded during the fall and winter cold and flu season, CDC officials report cases of RSV were relatively low over the 2020 calendar year, coinciding with nationwide measures taken to prevent the spread of COVID-19.
However, recent data reported to the CDC's National Respiratory and Enteric Virus Surveillance System (NREVSS) indicates increases of RSV cases detected by laboratories in Alabama, Florida, Georgia, Kentucky, Mississippi, North Carolina, South Carolina, Tennessee, Arkansas, Louisiana, New Mexico, Oklahoma, and Texas.
Officials warn that due to the reduced circulation of RSV during the winter months of 2020 through 2021, older infants and toddlers who have never been exposed to typical levels of RSV over the last 15 months may be at an increased risk of severe RSV-associated illness.
The CDC recommends clinicians be aware of the typical clinical presentation of RSV for different age groups, and encourages broader testing for RSV among patients presenting respiratory illness symptoms that have tested negative for SARS-CoV-2.
Given the ease in transmission of the virus, healthcare personnel, childcare providers, and staff of long-term care facilities are being encouraged to avoid reporting to work while acutely ill, even if they have tested negative for COVID-19.
RSV illnesses in children younger than five years of age causes approximately 58,000 hospitalizations and between 100 and 500 deaths annually, according to the CDC. For adults 65 years of age and older, the infection causes approximately 177,000 hospitalizations and 14,000 deaths each year.
Lynn

August 8, 2021 at 6:05 pm

I was diagnosed with RSV on 7/27/2001 and had to call in sick to Walmart in Middlesboro, KY; (where I probably contacted the virus as I do not go anywhere but work and home since Coronavirus). I was fired for taking a day off due to being sick with RSV.
"*" indicates required fields