CSPI Calls For Salmonella Strains To Be Classified As Adulterants
October 02, 2014
By: Irvin Jackson
A prominent consumer watchdog group is calling on federal regulators to classify certain strains of antibiotic-resistant salmonella as adulterants, which would allow them to test for the strains and to force tainted food to be recalled before anyone gets sick. 
In a citizen petition (PDF) filed by the Center for Science in the Public Interest (CSPI) on October 1, the U.S. Department of Agriculture's Food Safety and Inspection Service (FSIS) has been urged to take this action through interpretive rulemaking, due to the serious public health threat posed by antibiotic-resistant Salmonella.
This is at least the second time the CSPI has petitioned FSIS over this matter, with the agency rejecting the first request in July.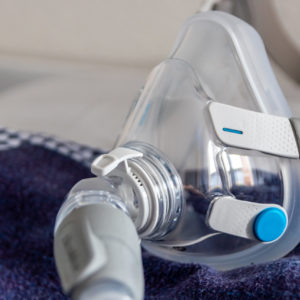 Did You Know?
Millions of Philips CPAP Machines Recalled
Philips DreamStation, CPAP and BiPAP machines sold in recent years may pose a risk of cancer, lung damage and other injuries.
Learn More
CSPI indicates that four strains of salmonella should be listed as adulterants, including the antibiotic-resistant versions of Salmonella Hadar, Salmonella Heidelberg, Salmonella Newport, and Salmonella Typhimurium.
The strains have been linked to 19 outbreaks of salmonella food poisoning, which resulted in at least 2,358 illnesses, 424 hospitalizations, and eight deaths.
CSPI also notes that six strains of E. coli were determined adulterants by FSIS in 2011, even though there were no outbreaks attributed to them that year.
FSIS Says No Special Status Needed
In its rejection of CPSI's previous petition (PDF), FSIS officials indicated that the strains of salmonella do not need a special status from other types of salmonella.
"Most foodborne pathogens, including Salmonella, are not considered adulterants of raw meat or poultry products because ordinary cooking and preparation of these products is generally sufficient to destroy the pathogens," the FSIS explained at the time.
The agency noted that the six E. coli strains it considers to be adulterants can cause kidney failure and other life-threatening complications and that they may be able to survive in beef products that many consumers consider to be properly cooked.
In the new petition, responding to FSIS's previous rejection, CSPI points to a body of evidence suggesting that antibiotic-resistant (ABR) Salmonella is just as dangerous.
"When FSIS declares a pathogen to be a per se adulterant, the agency can take immediate enforcement action to prevent threats to public health when it finds the pathogen in a regulated food, rather than simply responding to outbreaks of illness linked to that food after they occur, as is the agency's practice today," the petition states. "Scientific and medical research demonstrates that meat and poultry contaminated with ABR Salmonella pose grave public health dangers."
The petition claims the strains result in higher rates of hospitalization, increased mortality and morbidity and are harder to treat than non-resistant salmonella.
All salmonella infections may pose a risk of serious and sometimes fatal illness, especially among those with weakened immune systems, such as children, the elderly and pregnant women.
Symptoms of salmonella poisoning for healthy individuals typically consist of fever, diarrhea, nausea, vomiting, and abdominal pain. In some cases the salmonella infection can spread to the blood stream resulting in more severe illnesses such as arterial infections, endocarditis, and arthritis.
There are over 2,300 serotypes of Salmonella bacterium, which are impossible to see from the naked eye. The CDC estimates that Salmonella infections account for roughly 1.4 million food borne illnesses per year and roughly 400 fatalities annually in the United States alone.
"*" indicates required fields