FDA Launches Salmonella Food Contamination Detection Challenge
September 25, 2014
By: Russell Maas
Federal drug regulators are calling for food safety experts and innovators to propose potential breakthrough ideas on how to rapidly and effectively find disease-causing organisms in food, particularly Salmonella infections that sicken thousands each year. 
The FDA released a Food Safety Challenge on September 23, inviting food safety experts, scientists, academics, entrepreneurs, and innovators to compete for a grand prize of $500,000 that will go to the winner or winners who can create the most efficient and effective solutions to detecting Salmonella in food products, thus helping reduce cases of salmonella food poisoning.
The Food Safety Challenge asks for competitors to base their ideas on concepts that are specifically designed to detect Salmonella infection, but have the ability to address testing for other microbial pathogens in minimally processed fresh produce as well as other foods.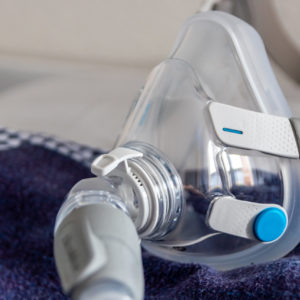 Did You Know?
Millions of Philips CPAP Machines Recalled
Philips DreamStation, CPAP and BiPAP machines sold in recent years may pose a risk of cancer, lung damage and other injuries.
Learn More
The 2014 Food Safety Challenge is an unprecedented technique that aims to allow the FDA to strengthen the U.S.'s food supply by fostering innovation in technologies by outside companies or individuals who may be able to contribute to quicker detection of pathogens in produce.
The challenge was developed under the America COMPETES Reauthorization Act of 2010, which grants all federal agencies broad authority to conduct prize competitions to spur innovation, solve tough problems, and advance their core missions. FDA Deputy commissioner for foods, Michael Taylor, announced the agency is thrilled to collaborate with outside experts and believes this is an exciting opportunity that he believes will bring forth ideas and technologies that can help prevent foodborne illnesses.
The competition started on September 23, and has a deadline to submit concepts to the FDA by November 8, 2014. Up to five submitters will be selected to advance as finalists and be awarded $20,000 for advancing.
Finalists will then be coached by FDA subject matter experts who will help them mature their ideas before they are finally judged by a panel of experts from the FDA, U.S. Centers for Disease Control and Prevention (CDC), and the U.S. Department of Agriculture.
Salmonella Food Poisoning
While the food supply in the United States is considered among the safest, an estimated 1 in 6 Americans are still sickened by foodborne illnesses annually, which on average results in about 3,000 deaths every year, according the CDC.
The FDA has targeted salmonella infection for the 2014 Food Safety Challenge due to the illness accounting for roughly 380 deaths annually as well as 19,000 hospitalizations each year, leading it to be the largest cause of death and hospitalizations related to foodborne illnesses.
Salmonella infections can cause mild to severe health consequences depending upon the individual. The bacteria may cause a healthy person to experience fever, diarrhea, nausea, vomiting, and abdominal pain whereas the young or elderly with weakened immune systems may face more severe consequences, including fatal infections. Occasionally, salmonella infections may travel through the bloodstream and produce illnesses such as arterial infections, endocarditis and arthritis.
This 2014 Food Safety Challenge may be a groundbreaking idea that could allow new ideas and innovative techniques to contribute to preventing Salmonella and other preventable foodborne pathogens.
"*" indicates required fields