School Bus Stop Accidents Lead To Calls for Increased Safety Precautions
November 05, 2018
By: Russell Maas
In response to a series of recent deaths and serious injuries involving school bus stop accidents, federal highway safety officials are urging motorists to exercise caution and follow local laws when approaching a school bus or crossing, to help keep children safe while they are on their way to and from school. 
Last week, at least five tragic incidents occurred nationwide, where children boarding school buses or using crosswalks to get to their bus were struck and killed by distracted drivers not following the school bus "stop-arm" laws. The school bus stop accidents occurred in Florida, Indiana, Mississippi, Pennsylvania and Kentucky, involving six deaths and three serious injuries.
In response, National Highway Traffic Safety Administration (NHTSA) officials released a statement on Friday, to raise awareness about the importance of motorists driving safely near school zones and bus stops.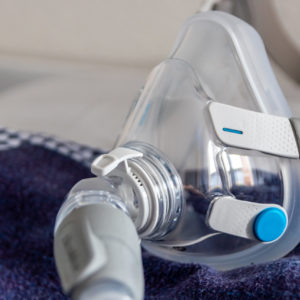 Did You Know?
Millions of Philips CPAP Machines Recalled
Philips DreamStation, CPAP and BiPAP machines sold in recent years may pose a risk of cancer, lung damage and other injuries.
Learn More
NHTSA Deputy Administrator Heidi King, issued a video message last week addressing the five recent tragedies, indicating that each incident appears to be linked to distracted drivers who failed to do their part to keep children safe.
The Indiana incident involved a nine year old girl and her twin six year old brothers who were struck and killed while crossing the street to board their school bus last Tuesday. Another child with them who was struck had to be airlifted to the hospital.
Just a day later on Wednesday, a nine year old boy from Mississippi and a five year old from Florida were struck and killed by motorists while crossing the street to board their school buses. That same day, two boys from Kentucky were struck in a hit-and-run accident, while crossing a street to get to their bus stop, leaving them hospitalized with serious injuries.
On Thursday, November 1, local authorities were notified by a school bus driver that a seven year old boy from Franklin Township, Pennsylvania was found dead by his bus stop from an apparent hit and run while he was waiting for his school bus.
Officials are blaming these incidents on distracted driving, which has been a consistent problem across the U.S. for decades, especially since the development of smart phones. Research has indicated checking your phone for 5 seconds is on average at 55 mph the equivalent to driving an entire length of a football field with your eyes closed.
Officials are urging motorists to be alert for school buses and cross walks and to always slow down when driving in neighborhoods, especially those with school zones. Drivers should be vigilant in watching for children walking or waiting at bus stops and understand that children may dart out in to the street.
Drivers must follow state laws as well as the flashing light signal systems used on school buses. Flashing yellow lights on a school bus indicate the bus is preparing to stop to load or unload children. Drivers should reduce their speed and prepare to stop at a safe distance away from the bus.
Flashing red lights and an extended stop arm on the bus indicated the bus has stopped and children are boarding or getting off, and motorists headed in either direction must stop their vehicles and wait until the red lights stop flashing and the extended arm is withdrawn, and the bus begins to move forward.
NHTSA officials are urging drivers to take responsibility when behind the wheel and focus on the one task at hand. Drivers should learn to set aside electronics and not answer texts or calls or consume food or engage in behaviors that take hands off of the wheel or your eyes off of the road.
Parents and caregivers are encouraged to never let a child under 10 years of age walk without an adult or someone who will make sure they walk safely. Parents should teach their children to always use the sidewalk when possible. If one is not available they should walk on the edge of the street facing traffic. Children should also be taught how to approach and follow traffic signal instructions at a cross walk, and to never text while walking on a street or crossing an intersection.
"*" indicates required fields