School Transportation Safety Tips Issued by NHTSA
September 05, 2017
By: Russell Maas
With students nationwide returning to school this week, federal safety officials have released a set of recommendations to help children and young adults ensure a safe trip each day. 
The U.S. National Highway Traffic Safety Administration (NHTSA) released a set of school transportation safety tips for millions of children and adolescents commuting to and from school each day by bus, walking, biking and driving.
Daily commutes to and from school can be dangerous for children when the proper precautions are not taken. At least 301 school-age children have died over the last decade during their commutes.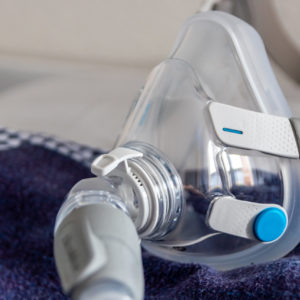 Did You Know?
Millions of Philips CPAP Machines Recalled
Philips DreamStation, CPAP and BiPAP machines sold in recent years may pose a risk of cancer, lung damage and other injuries.
Learn More
According to the NHTSA, riding the school bus is the safest way for children to travel to and from school. However, there are dangers to boarding and departing the bus that can be prevented by following teaching children to be SAFE.
The acronym SAFE, published in the safety tips, represents the recommendations for children boarding and departing school buses to:
Stay five steps away from the curb
Always wait for the bus driver to tell you to board
Face forward after finding a seat on the bus
Exit the bus only when it is stopped and instruction is given by the bus driver.
For children walking to and from school, the agency recommends never allowing a child under ten to walk unaccompanied by an adult. Children should always use the sidewalk, and if one is not available to always walk as close to the edge as possible facing traffic. Children walking should also be taught to look "left-right-left" before crossing the street and to not play on their phones while walking.
Although riding a bicycle to and from school can be a quick, and a great source of exercise for children, a few safety protocols can help prevent the daily commute from turning tragic. The NHTSA recommends always wearing a properly fitted helmet, riding the bike in the same direction as traffic, use bike lanes or sidewalks whenever they are available, and never use electronic devices that would impair focus or hearing while cycling.
For those old enough to drive themselves back and forth to school each day, parents should try to instill in driving age youths how serious operating a motor vehicle is and that it is a privilege. They should also make certain young drivers are aware of the dangers of distracted driving to discourage the behavior.
The NHTSA reports distracted driving in 2015 alone was responsible for nearly 3,500 fatalities and over 390,000 injuries. The agency reports that, on average, checking a text message takes the drivers eyes off of the road for five seconds, which at 55 mph is equivalent to driving the entire length of a football field with your eyes closed, creating a serious and potentially fatal scenario for other drivers, pedestrians, and cyclists.
The NHTSA recommends parents and caregivers urge and teach their children driving to and from school to always drive safely, never start the vehicle until everyone is buckled, use appropriate car seats for younger passengers and to always put the phone down, and leave it down until you have arrived safely at your destination.
Parents and caregivers with children that are able to drive to and from school should recognize the potential dangers of a new, or unexperienced driver being on their own and make it part of your back-to-school conversation. The agency recommends having these same talks with all children, whether biking, walked, riding the bus or driving.
"*" indicates required fields