Schwab YieldPlus Investors Have Another Chance to Opt-Out of Class Action
December 10, 2010
By: Staff Writers
A $235 million dollar proposed settlement for the Schwab YieldPlus Fund class action lawsuit has been resurrected, after the investment firm backed out of the deal last month. However, investors in the bond fund have been provided an opportunity to opt-out of the settlement and pursue their own Schwab YieldPlus arbitration claim to recover losses. 
Earlier this year, Charles Schwab reached a tentative settlement agreement that would have the company pay investors for some of the losses they suffered after investing in their YieldPlus funds. However, in November, Schwab backed out of the settlement, claiming that they only recently discovered that the agreement would only resolve claims by California investors.
Under the new deal, the settlement would cover all investors in the class, unless they choose to opt out and pursue an individual lawsuit or arbitration claim.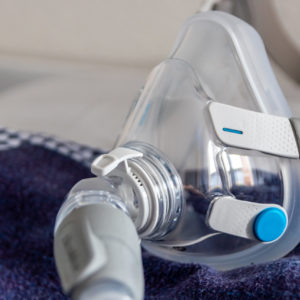 Did You Know?
Millions of Philips CPAP Machines Recalled
Philips DreamStation, CPAP and BiPAP machines sold in recent years may pose a risk of cancer, lung damage and other injuries.
Learn More
Schwab YieldPlus funds are ultra-short bond funds, which were heavily promoted as conservative investment alternatives to money market funds or cash. Despite being advertised to generate income with minimal changes in share price, the fund lost more than 30% of its value between June 2007 and June 2008 due to heavy investments in risky subprime mortgage securities, which some experts indicate violated the prospectus.
The Schwab class action lawsuit represents about 250,000 investors who say they lost about $800 million when the YieldPlus fund collapsed. The claim alleges that Schwab misled investors and failed to properly disclose the nature of the risks associated with certain securities held by the bond funds. Schwab still faces at least 194 individual stockbroker arbitration claims for up to $34 million. Those investors opted out of the Schwab class action lawsuit prior to the original deadline in December 2009.
According to a Supplemental Notice of Proposed Settlement, which was approved on December 1 in the U.S. District Court for the Northern District of California, investors now have a second chance to opt-out of the Schwab YieldPlus settlement. Individual investors have until January 14, 2011 to decide whether they want to participate in the class action settlement or pursue their own individual action.
Many financial fraud lawyers have suggested that some investors may be better served by pursuing an individual arbitration claim to recover their Schwab YieldPlus losses through the Financial Industry Regulatory Authority (FINRA), as opposed to participating as a class member. Panels of FINRA arbitrators have already heard a number of claims filed by investors, awarding losses of more than $20 million so far.
Three classes of investors have been certified, including individuals and entities who acquired shares of the Schwab YieldPlus Funds Investor Shares (SWYPX) and Schwab YieldPlus Funds Select Shares (SWYSX). The first class includes all individuals or entities who acquired shares between November 15, 2006 and March 17, 2008, who were damaged and received a false and misleading registration statement. The second class includes all individuals or entities who acquired shares between May 31, 2006 and March 17, 2008 who received a false and misleading prospectus for the fund. The final class includes all California investors who held shares on September 1, 2006.
In October 2009, Schwab announced that it had received a "Wells notice" from the U.S. Securities and Exchange Commission (SEC) indicating that they plan to recommend that the company be brought up on civil charges. No charges have yet been filed.
"*" indicates required fields