Seattle Hospital Bacterial Infection Outbreak Kills 4, Sickens Dozens of Patients
April 28, 2023
By: Martha Garcia
Health officials are investigating a bacterial infection outbreak at a Seattle area hospital, which has sickened more than two dozen patients, and may be responsible for at least four deaths.
Virginia Mason Medical Center issued a warning to patients on April 26, about a cluster of Klebsiella pneumoniae infections at the First Hill downtown campus in Seattle. The hospital infections began to emerge in October 2022, according to a Virginia Mason Medical Center news release.
To date, at least 31 cases have been confirmed, and four patients have since died. Health officials have not confirmed the infections contributed to their deaths, as their deaths may have been caused by other infections or underlying conditions.
Virginia Mason Medical Center indicates that it is still investigating the source of the outbreak, together with local and state public health authorities. The last known confirmed case of Klebsiella pneumoniae was on April 3, 2023, and no source has yet been publicly identified.
After confirming the infections, the hospital indicated it implemented safety measures, notified patients who tested positive for the bacteria, and offered patients treatment.
Hospital Bacterial Infection Risks
Klebsiella is a type of bacteria that lives in the environment and can be a part of the bacteria in a healthy digestive system. Most people who have the bacteria in their digestive system will never become infected, but sometimes it can lead to infections like urinary tract infections.
The bacteria can lead to infections in healthcare settings like hospitals, where it often infects sick or immunocompromised patients receiving treatments for other conditions. The bacteria can cause pneumonia, meningitis, bloodstream infections, and wound infections.
In a hospital setting, the bacteria can be transmitted via person-to-person contact, through ventilators, or via intravenous catheters.
Outbreak Still Under Investigation
The hospital and health officials are conducting environmental sampling, updating facility infrastructure, and reviewing cleaning infection prevention practices as part of the investigation.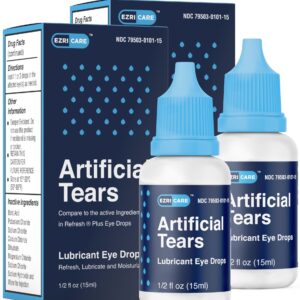 Health officials said the risk of transmission is extremely low, but the hospital continues to take safety precautions to prevent additional infections.
"These types of outbreaks are complex, and despite thorough investigation, we may never know the source," said Dr. Eric Chow, Chief, Communicable Disease Epidemiology & Immunization Public Health in Seattle & King County.
The hospital warned recent patients that if they feel sick or suspect they may be sick, they should contact their doctor for testing to confirm if the bacterium is present. A primary care doctor can offer treatment for the infection. If they are experiencing serious symptoms, they should visit the emergency room immediately.
"*" indicates required fields