Second Head Trauma May Cause Severe Problems, Even If Minor Impact
January 07, 2013
By: Martha Garcia
A second blow to the head following a traumatic brain injury (TBI) can cause severe consequences, and may substantially increase the risk of death, according to the findings of new research.  
In a study published on-line this month by the Journal of Neurosurgery, researchers from the Goodman Campbell Brain and Spine, Department of Neurological Surgery at the Indiana University School of Medicine focused on the risks associated with second impact syndrome, a rare and often fatal traumatic brain injury.
Second impact syndrom, more commonly referred to as SIS, occurs when a repeat injury is suffered to the head before a previous injury is fully healed. The existence of SIS is controversial and this is the first study of SIS that has documented neuroimaging of the brain between impacts and an early brain MRI following the second blow.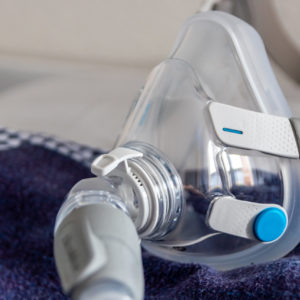 Did You Know?
Millions of Philips CPAP Machines Recalled
Philips DreamStation, CPAP and BiPAP machines sold in recent years may pose a risk of cancer, lung damage and other injuries.
Learn More
Minor Second Head Trauma Had Devastating Consequences
The report focused on a case involving Cody Lehe, a 17-year old football player from Brookston, Indiana, who suffered an initial brain trauma that went undetected by a CT scan prior to suffering a second impact head trauma. Lehe sustained a helmet-to-helmet injury during a high school football game, reported experiencing momentary dizziness, but was allowed to return to full participation in the sport.
Days later, during practice Lehe sustained a minor hit during a routine drill. A few plays later, Lehe began to experience dizziness, increased headache and said he couldn't feel his legs. He became unresponsive and was rushed to a local emergency room, where he suffered from seizures and dangerously high pressure in his brain.
Lehe spent nearly 100 days in the hospital before he was finally discharged with lasting side effects of the head trauma. He sustained the loss of his short term memory, is unable to walk unassisted, and has limited verbal, motor and cognitive skills.
"One of the most alarming features of our case is that our patient suffered what has been historically euphemized as just a "ding" during a play that was not extraordinary in any way," wrote study co-authors Michael Turner, M.D. And Elizabeth Weinstein M.D.
SIS and Brain Swelling in Adolescents
Experts say that a second injury to the brain following an initial blow may cause serious side effects if the brain does not have enough time to recover. Effects can often become fatal, even when the second blow is no more severe than a light bump because it often causes severe swelling of the brain.
Nearly 300,000 sports related traumatic brain injuries occur annually in the U.S., according to the Centers for Disease Control and Prevention (CDC). The CDC also documented 17 deaths from second-impact syndrome between 1992 and 1995, a report some say is a severe underestimate.
Researchers warn that younger players are at greater risk than older players. All reported cases of SIS occurred in high school athletes and adolescents, while none were reported in NFL league players. This may be attributed to the growing brains in adolescents with little to no room to accommodate brain swelling, unlike a mature brain which can survive with some swelling following a head injury.
This study comes less than a month after another controversial sports related brain injury study was published linking repetitive head traumas in contact sports to chronic traumatic encephalopathy (C.T.E.).
C.T.E. is a degenerative brain disease which causes long-term cognitive impairment including memory loss, aggressive behavior and dementia. C.T.E. has gained media attention in recent years following the suicides of high profile athletes, such as Junior Seau and Dave Duerson.
According to the CDC, nearly 1.7 million people suffer from a traumatic brain injury every year.
"*" indicates required fields