Side Effects of Ambien, Similar Sedatives Increase Risk Of Falls and Fractures in Dementia Patients: Study
December 07, 2020
By: Irvin Jackson
For elderly individuals with dementia, new research suggests that the side effects of Ambien, Sonata, Imovane and other similar sedatives may pose a serious risk for falls and fractures, which can have a devastating impact on their overall health.
In findings published recently in the medical journal BMC Medicine, U.K. researchers indicate giving so-called Z-drug sedatives to dementia patients raises the risks of hip fractures, falls and ischemic strokes, similar to the risks caused by benzodiazepines.
Z-drugs is a term which references a group of similar sedatives whose generic names all begin with the letter Z, like Ambien (zolpidem), Sonata (zaleplon) and Imovane (zopiclone). The drugs have been linked to excessive drowsiness by users the next morning, affecting the risk of auto accidents and other incidents caused by consumers still being sleepy after a full night's rest.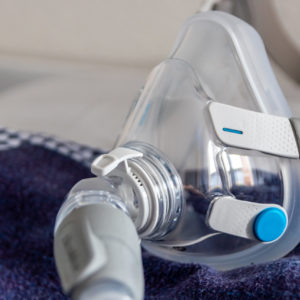 Did You Know?
Millions of Philips CPAP Machines Recalled
Philips DreamStation, CPAP and BiPAP machines sold in recent years may pose a risk of cancer, lung damage and other injuries.
Learn More
In this latest study, researchers found those same factors can make it more likely an elderly dementia patient is disoriented and likely to fall.
The researchers used data on 27,090 dementia patients in England who were diagnosed between January 2000 and March 2016. They then compared adverse events suffered by 3.532 patients prescribed Ambien and similar drugs, and compared them to 1,833 patients who did not use sedatives despite having sleep problems, and also compared them to side effects suffered by 5,172 patients prescribed benzodiazepines.
According to the findings, patients prescribed high doses of z-drugs were 67% more likely than non-users to suffer fractures, 96% more likely to suffer hip fractures, face a 33% increased risk of falls in general, and an 88% increased risk of ischemic strokes.
When compared to dementia patients given benzos, there was little difference, except z-drug users were slightly less likely to die.
"Higher dose Z-drug dementia is associated with increased fracture and stroke risks, similar or greater to that for higher dose benzodiazepines," the researchers concluded. "Higher dose Z-drugs should be avoided, if possible, in people living with dementia and non-pharmacological alternatives preferentially considered. Prescriptions for higher dose Z-drugs in dementia should be regularly reviewed."
The researchers noted that about 60 of dementia patients suffer sleep problems such as insomnia, fragmented sleep and other sleep problems.
The findings come as concerns have emerged in recent years about potential side effects of Ambien, including lingering effects of the medication the next day, which may result in drowsy driving accidents and other issues caused when individuals remain dangerously impaired. Several reports suggest women may be more susceptible to these problems, but all individuals required to perform tasks requiring high levels of alertness may be at risk.
In January 2013, the FDA issued a safety alert indicating that recommended Ambien doses should be lowered, cutting the recommended dose for women in half, and indicated doctors should prescribe all patients the lowest dose possible to treat the symptoms.
"*" indicates required fields