Seresto Flea Collar Class Action Lawsuit Claims EPA Turning Blind Eye To Pet Deaths
April 27, 2021
By: Irvin Jackson
A New Jersey woman has filed a class action lawsuit over Seresto flea and tick collars, alleging that toxic pesticides used in the collars caused her dog to die of heart problems, and have been linked to thousands of reported problems among pet owners.
The complaint (PDF) was filed by Laura Revolinsky in New Jersey federal court on April 22, naming Elanco Animal Health Incorporated and Bayer Healthcare LLC as defendants.
Seresto flea collars are designed to release small amounts of pesticide onto the skin of cats and dogs for months at a time; to kill fleas, ticks and other pests. However, a report published last month raised serious concerns about problems associated with the products, disclosing for the first time that more than 75,000 adverse health reactions have been reported to federal regulators among humans and pets after coming into contact with Seresto flea and tick collars, including nearly 1,700 pet deaths.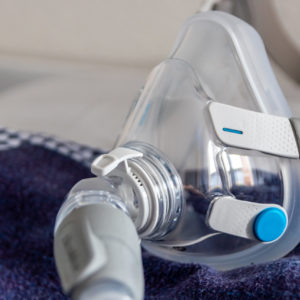 Did You Know?
Millions of Philips CPAP Machines Recalled
Philips DreamStation, CPAP and BiPAP machines sold in recent years may pose a risk of cancer, lung damage and other injuries.
Learn More
According to the lawsuit, Revolinsky began purchasing Seresto collars about four years ago for her dogs; both King Charles Cavalier Spaniels named Lord Bentley and King Alfred. However, in April 2020, Bentley developed a cough after being placed in one of the collars, and a veterinarian determined he had an enlarged heart and heart murmur. In July 2020, after just three months of wearing the collar, he died.
It was only last month that Revolinsky linked problems reported with Seresto flea collars to what happened to her dog, and immediately stopped using the collars on her surviving dog, King Alfred.
"The Product harmed Mrs. Revolinsky's dog Bentley to the point that it caused Bentley to pass away from heart disease," the lawsuit states. "Indeed, many users of the Seresto Collar have reported incidents of their dogs or cats suffering heart arrhythmia."
Earlier this month, the Center for Biological Diversity filed a Freedom of Information Act complaint with the U.S. Environmental Protection Agency (EPA) in order to obtain thousands of reports the EPA allegedly received regarding problems with the collars. The Center says originally the EPA agreed to hand over the documents by the end of September 2020, but the documents never came.
While the lawsuit does not charge the EPA, it does note that several experts have said the agency turned a "blind eye" to the problem, which could have been stopped, and thousands of pets' lives saved, if the agency had stepped in earlier.
The lawsuit filed by Revolinsky seeks class action status to pursue damages for other buyers of the collars whose pets died as a result of Seresto collar side effects.
According to allegations raised in the complaint, Elanco Animal Health, Inc. deceptively misrepresented and omitted dangers associated with the pesticides used on the Seresto collars, and never placed a warning about the risks for pets and humans.
In March 2021, the U.S. House of Representatives Subcommittee on Economic and Consumer Policy opened a probe into Elanco's sales and marketing practices, after documents were disclosed by the FDA about problems experienced by consumers nationwide.
While Elanco has refused to issue a Seresto flea collar recall, the manufacturer has indicated the incident report rate is approximately 0.3%. This suggests that thousands of pet owners have experienced problems with the product, often with devastating consequences.
A growing number of pet owners are now pursuing Seresto flea and tick collar lawsuits against the manufacturer, each involving similar allegations that pets were seriously injured or died due to after experiencing health problems linked to pesticide exposure.
Pamela

April 16, 2023 at 12:24 pm

My miniature schnauzer had what we thought were back to back seizures. She'd had the Seresto collar on for less than two weeks. He told us to bathe her twice with Dawn. The next day, she went into respiratory distress. I rushed her back to the vet after being told that she might have a brain tumor metasized from her lungs. Nope! She was having arrhythmias and acute pulmonary edema, CHF. She's[Show More]My miniature schnauzer had what we thought were back to back seizures. She'd had the Seresto collar on for less than two weeks. He told us to bathe her twice with Dawn. The next day, she went into respiratory distress. I rushed her back to the vet after being told that she might have a brain tumor metasized from her lungs. Nope! She was having arrhythmias and acute pulmonary edema, CHF. She's on three medications for her heart. She was healthy before Seresto. Coincidence? I don't think so.

Hannah

July 18, 2022 at 6:21 pm

Bought seresto flea collars for my Rottweilers they itched lost fur and my male has gotten sores on his neck .

Amanda

June 21, 2022 at 2:22 pm

Dog is young and got skin lesions from collar. Still suffering

Gerald.

June 9, 2022 at 9:50 am

My dogs and cats started getting sick one dog had seizures and passed away

Kristie

May 10, 2022 at 12:36 pm

My dog wore this same collar and this happen just last week my dog got really sick would t eat drink kept having serizer after serizer and wouldn't stop ...He qct like he couldn't heat me shaking like crazy this went on for a week he always had a very bad rash my Lil J will not ever be the same because of this collar had no idea of any law suite til my sister posted it on fb amd her dog it happene[Show More]My dog wore this same collar and this happen just last week my dog got really sick would t eat drink kept having serizer after serizer and wouldn't stop ...He qct like he couldn't heat me shaking like crazy this went on for a week he always had a very bad rash my Lil J will not ever be the same because of this collar had no idea of any law suite til my sister posted it on fb amd her dog it happened to both ate dogs will nevr Be the same

Donald

April 13, 2022 at 2:25 pm

I lost a min pin 4 years ago. My dog was wearing that seresto collar the vet said it was a heart attack more like the flea collar. The makers of this collar only care about money more likely they are piss poor human beings.

michael

March 28, 2022 at 11:46 am

I have lost one dog and another is sick due to these collars. PLEASE get them off your pet ASAP!

Brianna

February 27, 2022 at 10:37 pm

I lost 2 dogs in the summer of 2019, both wearing this collar. Both were healthy dogs until one day, we had to tragically day goodbye to one. I had no idea why until my other dog got sick..... they were wearing this collar for about 2 months. Never go near this. I fully blame the Seresto collar for the deaths of both my dogs.

Jennifer

February 20, 2022 at 1:38 pm

We had an English bull doggie they said we should put that flea collar on because they wanted longer coverage for fleas . He was fine then he had some problems he had a seizure then we called vet they said it was his ears so they gave us med but he wasn't get better after he was done with it . Then they had us come in then they wanted a nerve test on his head but they was sending us to another par[Show More]We had an English bull doggie they said we should put that flea collar on because they wanted longer coverage for fleas . He was fine then he had some problems he had a seizure then we called vet they said it was his ears so they gave us med but he wasn't get better after he was done with it . Then they had us come in then they wanted a nerve test on his head but they was sending us to another part of state we couldn't afford it. We had taken collar off before this but damage was done. Then he collapsed and died 4 times till I got him to the vet where he pasted away. We never put a flea collar on him before I never wished I listen to them he would be still with us . He was only 10 years old.

Katelynn

February 16, 2022 at 12:03 am

My one year old kitty had this collar on for 2 weeks.she lost her fur on her neck and is stressed so much she ate the fire from her tail and her back legs and around her private area... Took the collar off of coarse and come to find out she now has a heart murmur. Was perfectly healthy before the seresto collar!

Dennis

January 19, 2022 at 12:43 pm

My dog has just passed today she was always playful and energetic played fetch for hours if she could. everyone always thought she was a puppy still and she was 10 years old. In the 3 months she had it on her health was ok at at first then I started to notice some weight loss, her not want to do anything much which was very unlike her but we were moving around a bit and I know how that can effect[Show More]My dog has just passed today she was always playful and energetic played fetch for hours if she could. everyone always thought she was a puppy still and she was 10 years old. In the 3 months she had it on her health was ok at at first then I started to notice some weight loss, her not want to do anything much which was very unlike her but we were moving around a bit and I know how that can effect the dog so I didn't think anything about the collar then some reason it just clicked I thought collar took it off she had a ring embedded into her fur I washed her that was Friday thought she started to get better but that was short lived she developed all these little lumps everywhere her i t was bad then last couple days she wiuldnt move I knew it was coming then she was my best friend . Do not use there product

Jessica

January 10, 2022 at 8:12 pm

My 13 yr old senior girl has used seresto collars for about 7 years. Never had any issues until the manufacturer switched from Bayer to the new company name. Now she is suffering with a very large lump on her neck that was the size of a small golf ball over the summer of 2021, it is now the size of a softball along w breathing issues as of January 2022. My other dog who is 2 also suffered from all[Show More]My 13 yr old senior girl has used seresto collars for about 7 years. Never had any issues until the manufacturer switched from Bayer to the new company name. Now she is suffering with a very large lump on her neck that was the size of a small golf ball over the summer of 2021, it is now the size of a softball along w breathing issues as of January 2022. My other dog who is 2 also suffered from allergies after using the new brand manufacturer of seresto collars. Not sure if it's linked to the collars but believe it to be so.

Disne

November 2, 2021 at 5:38 am

I Have two cats and put Seresto collar on in may and just had to put down one with kidney failure and now my other cat has a cough and I just took the collar off these things did not happen to after the collar was worn. This is awful going to contact company they are not safe!

Jan

September 30, 2021 at 2:50 am

I have used Seresto collars for several years without a problem. This time when I put them on my 3 cats and my dog all became ill throwing up. One of my cats died due to the collar.

Christine

September 25, 2021 at 6:19 pm

We brought one for our dog in May of 2021 and noticed it was turning our dog's skin red and lost his fur around his neck.

Lisa

September 2, 2021 at 11:34 am

Our Isaiah died from a severe violent seizure and couldn't recover. Isaiah just started having violent seizures out of nowhere. They continued through the years. Isaiah which just turned 7, passed July 11,2021. Isaiah had continuous skin issues as well that wouldn't resolve easily. He should have lived to be at least 15. We've never had any of our dogs to pass that young or have skin issues. We'd[Show More]Our Isaiah died from a severe violent seizure and couldn't recover. Isaiah just started having violent seizures out of nowhere. They continued through the years. Isaiah which just turned 7, passed July 11,2021. Isaiah had continuous skin issues as well that wouldn't resolve easily. He should have lived to be at least 15. We've never had any of our dogs to pass that young or have skin issues. We'd never used Seresto on any of our other dogs before. We'd been using Seresto on Isaiah since he was approximately 1 as recommended by our vet. It's so sad and heartbreaking to lose your fur baby.

Michael

August 22, 2021 at 2:41 am

I'm going to do everything in power to expose this terrible issue and company until justice is served. My 1 year old HEALTHY cat now looks sick and diseased because she has lost fur around her collar area and inherited sores and wounds. What in God's name??? These people really don't care about God's creation? Animals (our pets) are our family members too.

Dina

August 7, 2021 at 11:01 pm

Our Toy Yorkie passed away July 9, 2020 I have a video of her at the Hospital still wearing this stupid collar! Why are they still in business? Shut them down.

Theresa

August 4, 2021 at 8:48 pm

This Flea collar killed my Dog in September. He wore this collar for a few months and it killed him. I saw him slowly getting sicker and sicker. I know it was this collar because he was never sick before wearing it. I wish there was something I could do to this company.

Laurie

July 23, 2021 at 5:23 pm

30Apr2021 My Dog Bella she would run with me on my 3 mile runs. She was a beautiful Black German Shepard. Now Bella she lost a lot of weight so much it was scary. I was worried she was going to die. She could barely stand. She was losing hair from her back and around her neck. I was switching foods trying to figure it out. I kept thinking about her loss of hair around her neck. Then I took off her[Show More]30Apr2021 My Dog Bella she would run with me on my 3 mile runs. She was a beautiful Black German Shepard. Now Bella she lost a lot of weight so much it was scary. I was worried she was going to die. She could barely stand. She was losing hair from her back and around her neck. I was switching foods trying to figure it out. I kept thinking about her loss of hair around her neck. Then I took off her Seresto collar gave her a bath. The next day she had significant improvement of walking and attitude. It's outrageous they are still selling this poison.

Joan

July 19, 2021 at 1:24 pm

My Zoe developed seizures when she was 2 , she is now 4 . I used Seresto flea collars the first 2 years then stopped using them . Now that I read this article about the collars I am wondering if the seizures could have come from the collars. Now she has to take seizure medicine the rest of her life , which I might add isn't cheap. Was thinking about getting the collar again but after reading this [Show More]My Zoe developed seizures when she was 2 , she is now 4 . I used Seresto flea collars the first 2 years then stopped using them . Now that I read this article about the collars I am wondering if the seizures could have come from the collars. Now she has to take seizure medicine the rest of her life , which I might add isn't cheap. Was thinking about getting the collar again but after reading this , no way . Glad I saw this .

William

July 14, 2021 at 1:17 pm

My papillon died a few days after I put this collar on. I have vet bills and I told her at the time I suspected the collar was responsible. How do I join this lawsuit?

Anni

July 6, 2021 at 1:47 pm

My dog just passed from lymphoma. I'm not sure if this collar caused it. She was only 5 and very healthy prior. I've been using these collars for about 2 yrs. I can't think of anything else she would have been exposed to. I don't use chemicals in my yard or in my home and the flea collar is the only thing I've used on her.

James

May 8, 2021 at 7:22 pm

We have a 6 lb chihuahua 2 years old who nearly died for this collar. We have pictures and vet bills and comments that say it was allergic reaction and chemical burns
"*" indicates required fields