Seresto Class Action Lawsuit Claims Flea and Tick Collars Injured, Killed Pets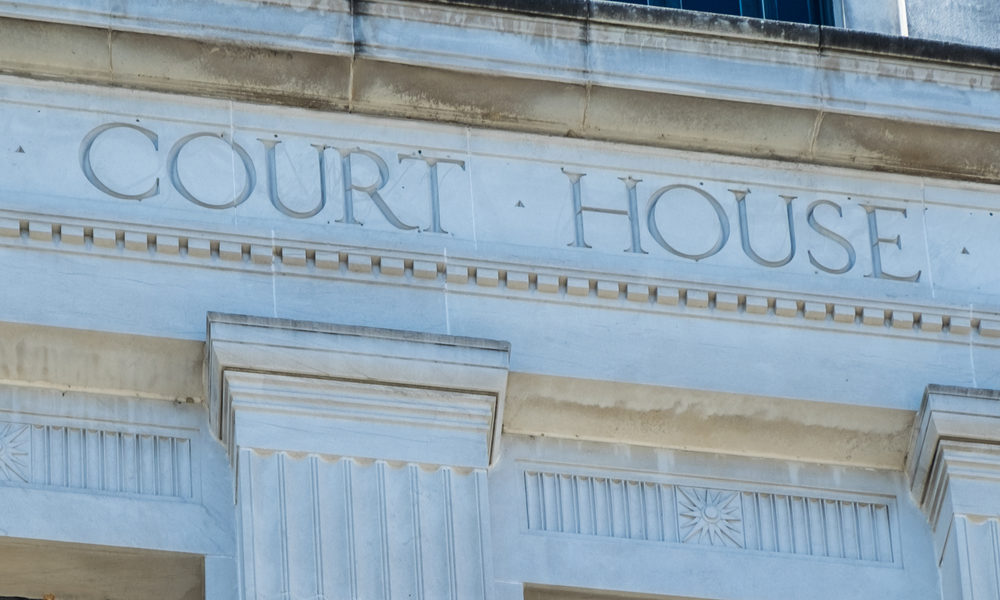 March 24, 2021
By: Irvin Jackson
Following a recent report suggesting dogs and cats suffered serious and potentially life-threatening health problems from Seresto flea and tick collars, a class action lawsuit has been filed by two pet owners whose dogs developed tumors or died suddenly after wearing the collars.
Earlier this month, a special report published by USA Today indicated Seresto flea and tick collars have been linked to more than 75,000 health reactions among both humans and pets, including nearly 1,700 deaths.
The illnesses and deaths from Seresto collars are believed to be caused by pesticides used by the manufacturer, but no recall or label warnings have been provided to consumers.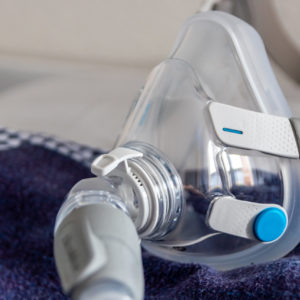 Did You Know?
Millions of Philips CPAP Machines Recalled
Philips DreamStation, CPAP and BiPAP machines sold in recent years may pose a risk of cancer, lung damage and other injuries.
Learn More
Elanco Animal Health, Inc., the manufacturer, now faces a class action complaint (PDF) brought filed by Aitana Vargas and Faye Hemsley on March 22, in the U.S. District Court for the Central District of California.
Vargas, of California, had a soft tissue sarcoma surgically removed from her pet Siberian Husky, Lolita, following exposure to a Seresto collar, according to the lawsuit. Hemsley, of Pennsylvania, bought her 13-year-old terrier mix, Tigger Shadow, a Seresto collar in January 2020, and the lawsuit indicates that the dog died suddenly a month later.
The lawsuit also seeks class action status for Seresto pet collar purchases in the state of California since March 22, 2017, purchases in Pennsylvania since March 22, 2015, indicating that common questions of law and fact are likely to be involved in claims on behalf of thousands of individuals, which would be too numerous to joint together in one lawsuit.
"Since Seresto Product's introduction, those who experienced its harmful effects complained through Amazon.com's customer reviews, through social media, to the EPA and to Elanco's previous owner, German conglomerate Bayer," according to the complaint. "These complaints run the gamut from skin irritation to neurological issues including seizures to death. Yet nowhere in the labeling, advertising, statements, warranties, and/or packaging of the Seresto collar Products does Defendant disclose that the Products can cause severe injury and/or death in the dogs and cats who wear them and to their human caregivers."
Although the front of the Seresto collar packages indicates it "Kills and Repels Fleas and Ticks", information is omitted about the risk that dogs and cats wearing the collars may be seriously injured or killed, the lawsuit states.
In addition to their individual damages, Vargas and Hemsley present claims for violation of California's unfair competition laws, violation of the state's advertising laws, violations of the state's Consumer Legal Remedies Act, and of Pennsylvania's unfair trade practices laws. They seek compensatory and punitive damages.
Cody

October 21, 2023 at 6:06 pm

Just lost our baby Olso (boxer) was reported by very 100% health 1 month ago. Today he is dead after use of these Collars. Didn't even last 2 weeks with this collar. He went from healthy to sick, bring him to vet they said he had bad heart when just before that he was cleared clean bill of health. So I researched after vet told me no way it's the collar. Took collar off and he didn't even make it [Show More]Just lost our baby Olso (boxer) was reported by very 100% health 1 month ago. Today he is dead after use of these Collars. Didn't even last 2 weeks with this collar. He went from healthy to sick, bring him to vet they said he had bad heart when just before that he was cleared clean bill of health. So I researched after vet told me no way it's the collar. Took collar off and he didn't even make it a week. Died of heart failure in my mother's arms. I wanna sue

Wanda

October 17, 2023 at 10:04 am

over the last day my dog suddenly started breathing hard and had difficulty walking. I took her to the hospital. They diagnosed her a spinal tumor, so we had to put her down last night. Prior to this this perfectly healthy 4 lb Chihuahua. The vet said she had to have a tumor where that collar would sit on her neck or in her brain. So this morning I began to do a little research of these collars. I[Show More]over the last day my dog suddenly started breathing hard and had difficulty walking. I took her to the hospital. They diagnosed her a spinal tumor, so we had to put her down last night. Prior to this this perfectly healthy 4 lb Chihuahua. The vet said she had to have a tumor where that collar would sit on her neck or in her brain. So this morning I began to do a little research of these collars. I hade no idea they were carcinogenic. We took the other collars off of my other dog and called our friends to do the same. This was so unexpected and heartbreaking. I pray these collars are pulled from the market.

John

August 11, 2023 at 9:46 am

I rescued a kitten from a storm drain that someone threw her in, and I had her for 14 years until I used for the first time a Seresto flea collar and two or three months later she was dead and I was heartbroken, as soon as I told the Vet that usually treats my Cat AKA Kitcat , that I put the Seresto collar on her for the first time the Vet said the collar probably killed her, does anyone know how [Show More]I rescued a kitten from a storm drain that someone threw her in, and I had her for 14 years until I used for the first time a Seresto flea collar and two or three months later she was dead and I was heartbroken, as soon as I told the Vet that usually treats my Cat AKA Kitcat , that I put the Seresto collar on her for the first time the Vet said the collar probably killed her, does anyone know how to join the class action lawsuit against the Seresto flea collar makers I would appreciate any information Sincerely John

Jim

June 18, 2023 at 12:34 pm

I had a 9 year old Carolina Dog. We used Seresto collars all her life.She formed a fatty tumor near her belly. A few months later the vet said she had cancer in her spleen and it spread to her liver. Sadly, I had her put down that day.

Jordan

May 4, 2023 at 9:12 am

Reading this makes me sick. I have been terrified to search the words "seresto + cancer" because on some level, I knew there was a connection. My dogs (APBT 14 yrs and 8 yrs) both wore serestos for about 6 months. About 3 months after we switched to Advantage Multi, on March 18th, my male had his spleen removed due to a splenic tumor (suspected hemangio). He lived for 1 month and 3 days post surge[Show More]Reading this makes me sick. I have been terrified to search the words "seresto + cancer" because on some level, I knew there was a connection. My dogs (APBT 14 yrs and 8 yrs) both wore serestos for about 6 months. About 3 months after we switched to Advantage Multi, on March 18th, my male had his spleen removed due to a splenic tumor (suspected hemangio). He lived for 1 month and 3 days post surgery. My female developed a small lump on her chest that we are praying is a lipoma. Both my dogs were healthy prior to wearing the serestos. Something about this has been eating at me internally since my male passed. The fact that something I subjected him to could have been what took him away from me eats me alive.

Donna

April 13, 2023 at 11:34 pm

My loving cat Attie wore the Seresto collar for 4 years. She died last July, 2023 with abdominal cancer that the vet said was wrapped all around her organs. It effected her urinary and digestive systems plus more. She was only 15. I have such guilt for putting that collar on her and I miss her every day.

Candace

February 26, 2023 at 9:45 pm

My mini schnauzer had a fatty lipoma develop on her neck where she wore the collar and it turned huge and hard after wearing the seresto over it for two years we had to put her down from the cancerous tumor on her neck.

Jimmie

January 7, 2023 at 10:58 pm

I've lost 2 young dogs after wearing Soresto Flea & Tick collars. The first dog wore this collar for approximately 2 years before developing an autoimmune disease. He was treated at UGA Veterinary School of Medicine. He lived 5 months and nothing helped him. He had never been sick and died at 3 years old. My second dog wore the Soresto Collar from 2015 until 2020, when she was diagnosed with TCel[Show More]I've lost 2 young dogs after wearing Soresto Flea & Tick collars. The first dog wore this collar for approximately 2 years before developing an autoimmune disease. He was treated at UGA Veterinary School of Medicine. He lived 5 months and nothing helped him. He had never been sick and died at 3 years old. My second dog wore the Soresto Collar from 2015 until 2020, when she was diagnosed with TCell lymphoma. She was treated by an oncologist , who tried many chemotherapies , that helped her live for over 2 years. She died on November 14, 2022 from TCell lymphoma. She had never been sick. I feel positive that the Soresto collars created both of these incurable diseases. Chance and Dottie would still be here were it not for these poisonous collars that remain on the market. I will continue to do all I can to encourage the EPA to ban these collars in the USA!

Laura

January 5, 2023 at 9:34 pm

Our beloved dog Cole puggle very healthy after using the Seresto collar for few years he developed aggressive liver cancer died in 3days.shame in the company. How can I proceed with a law suit so the company writes the danger ingredients of this collar that kills dogs and cats. Please advise. Thank you!

Samantha

December 21, 2022 at 4:05 am

My African serval is 2.5 years young and is incredibly healthy and one of the best looking servals at their office, stated by his exotic vet. Other than the malignant tumor that is so dense and fibrous, connected to his right jugular and neck muscles and impossible to fully remove. Prognosis is 6 months and this would have never been a thing had I gone with revolution instead of seresto.

Tracey

November 14, 2022 at 9:48 am

I had a bloodhound that we used Soresto collars on… she developed a tumor that was diagnosed as skin cancer inside the folds under her face… we had them removed and then exactly a year later we noticed a mass in the same area that was growing rather quickly… it was wrapped around her trachea so surgery was not an option… sadly our Sadie had an untimely death.

Nat

October 21, 2022 at 7:17 pm

My Grandfather had hunting and field trial dogs when I was young. My ex wife raised and sold Golden retrievers as well as Rottweilers. In fact she is still in the dog business. I think its safe to say I've been around dogs my entire life. In the last 15 years or so I've noticed a significant increase in cancers in dogs, as well as deaths from cancer in dogs. My significant other and I share a beau[Show More]My Grandfather had hunting and field trial dogs when I was young. My ex wife raised and sold Golden retrievers as well as Rottweilers. In fact she is still in the dog business. I think its safe to say I've been around dogs my entire life. In the last 15 years or so I've noticed a significant increase in cancers in dogs, as well as deaths from cancer in dogs. My significant other and I share a beautiful Black Lab/Basset hound mix, Bassadore if you will named Jenna Fur. She has developed tumors on her body we just had a large one removed and it proved to be malignant. Jenna is 11 years old. I started thinking about all these dog cancers and I thought it must be something to do with the food we feed our dogs. Then I thought how could food be the common denominator there are so many different varieties of food that we feed our dogs? Then it donned on me how many people I know use the Seresto collars. Jenna Fur has tumors on her neck where her Seresto collar lies. Unfortunately the Seresto works extremely well for fleas and ticks. We also take it off of her during winter time, but this spring we will not be putting a new Seresto collar on her.

Steve

October 12, 2022 at 10:46 am

We used the Seresto collar on our cat for at least 2 consecutive summers (8 months each). He developed abdominal cancer and had to be put down at age 12. How do we join the class action?

Breanna

October 1, 2022 at 8:22 pm

My beloved dog Koda, he is a 6 year old Australian shepherd mix. He's had seresto collars on him since he was 12 weeks old and we never had an issue with them. About mid summer he started itching at his next and he scratched it enough a spot hard turned raw. So we treated it with coconut oil and it healed up. Now it's October first and my dog is currently fighting for his life in an emergency vet [Show More]My beloved dog Koda, he is a 6 year old Australian shepherd mix. He's had seresto collars on him since he was 12 weeks old and we never had an issue with them. About mid summer he started itching at his next and he scratched it enough a spot hard turned raw. So we treated it with coconut oil and it healed up. Now it's October first and my dog is currently fighting for his life in an emergency vet for the past week, test after test. The vet came back with Lymphoma. There's a lump the size of a ping pong ball on his neck and now we're waiting for more test to tell if he's got a B-cell lymphoma or T-cell lymphoma. My dog prior to this heart breaking news. This last week of September went from a happy healthy, playful dog. To lethargic, vomiting, not eating, and pretty much drunk. We went to 2 vet offices to figure it out and we couldn't pin point it think he had a stomach bug or something. But leading up to this and some research I've discovered it is this dreaded seresto collar. Thank you seresto for poisoning my dog and still continuing to sell this deadly collar that is only suppose to help a dog with simple flea and ticks. Praying my dog makes it through this and we have enough time to possible help my poor Koda out.

Taylor

September 22, 2022 at 5:54 am

Began using the collars in 2020 for our then 7yo & 4yo chocolate and yellow labs. About a year later our chocolate lab Bo developed a tumor on his neck that was inoperable, until 6 months ago it never really changed in size but we realized he began to favor his right leg and after X-ray we discovered a type of bone cancer that will inevitably spread. Today the lumps on his neck are much larger and[Show More]Began using the collars in 2020 for our then 7yo & 4yo chocolate and yellow labs. About a year later our chocolate lab Bo developed a tumor on his neck that was inoperable, until 6 months ago it never really changed in size but we realized he began to favor his right leg and after X-ray we discovered a type of bone cancer that will inevitably spread. Today the lumps on his neck are much larger and he has a hard time eating and breathing, unfortunately we will have to say goodbye soon. Recently I have also noticed a tumor on our yellow lab Lucy in front of her back leg.

Jennifer

September 20, 2022 at 8:53 pm

This was my first time using sersto and my dog has never had a problem ever he is only five and now he has lymphoma cancer I had a health pet until I started using this collar and I think thats what gave him the cancer. Will never use this product again

Brenda

September 13, 2022 at 5:58 pm

I have a 9-year-old Pit/Lab mix. She has been wearing a Soresto collar on and off for years. I typically give her a break from the collar during the 4 winter months. In fact, the collar is the only flea and tick meds I have used since owning her. Over the last two years, she seemed exhausted while wearing it. I started reading all the negative information on the collar and decided to remove i[Show More]I have a 9-year-old Pit/Lab mix. She has been wearing a Soresto collar on and off for years. I typically give her a break from the collar during the 4 winter months. In fact, the collar is the only flea and tick meds I have used since owning her. Over the last two years, she seemed exhausted while wearing it. I started reading all the negative information on the collar and decided to remove it last week, as I have had a relative's dog die from ingested flea meds and assumed there was some validity to what I had been reading. In recent months my dog has been short-winded, tires easily, and lost the skip in her step. I had her checked out at the vet's earlier in the summer but was told she was healthy other than some orthopedic issues. I took her back to the vet yesterday and saw a different provider. She has now been diagnosed with lymphoma, possibly starting in her neck lymph nodes and metastasizing to her lungs. Her prognosis is grim. She is not a candidate for chemo, so we take her home and watch her progressively get worse until she tells us it's time to euthanize her.

LeeAnn

September 12, 2022 at 7:09 pm

We lost 2 lovely dogs by using all these collars and sprays and powders. They were riddled with cancer. We were told it's something they will die with not from. So wrong. My cocker spaniel had 3 surgeries before the greedy vet finally told us why she wasn't healing

Nancy Allgood

September 3, 2022 at 4:53 pm

My beautiful Boxer, Chopper, was 4 yrs. old when I had to put my precious baby down. I had the Seresto collar on him for about 1 year when I noticed a lump on his neck. Biopsy showed he had lymphoma, and he was euthanized 3months later. Shame on that company

Valerie

August 31, 2022 at 10:57 pm

My beloved Maine Coon cat developed a rapidly growing golf ball size tumor on her neck after wearing a Seresto collar for about a year. The tumor wound up being a type of lymphoma. After surgery to remove the tumor, she was just too sick to try to save and needed to be put down less than 5 months later. I'm sickened that she may still be here with us had we not used Seresto. This company needs to [Show More]My beloved Maine Coon cat developed a rapidly growing golf ball size tumor on her neck after wearing a Seresto collar for about a year. The tumor wound up being a type of lymphoma. After surgery to remove the tumor, she was just too sick to try to save and needed to be put down less than 5 months later. I'm sickened that she may still be here with us had we not used Seresto. This company needs to be held accountable and the product taken off market.

Pamela

August 28, 2022 at 5:26 am

My dog Marley is a Papiilon mix and is 13 years old. I have used seresto collars for a couple years. She started coughing a lot! Gagging and coughing. The vet thought she might have kennel cough from the groomer. She treated her with steroids and antibiotics and cough immediately stopped but started right back up when meds were gone. So the vet x-rayed her and she has a tumor in her lung and one o[Show More]My dog Marley is a Papiilon mix and is 13 years old. I have used seresto collars for a couple years. She started coughing a lot! Gagging and coughing. The vet thought she might have kennel cough from the groomer. She treated her with steroids and antibiotics and cough immediately stopped but started right back up when meds were gone. So the vet x-rayed her and she has a tumor in her lung and one on her rib. This was 4 months ago. She now has 3 tumors in her lung. She's staying on steroids, tramadol and NK9 and is still enjoying life but I know it won't be long and we will lose her unfortunately. I had no idea about the collars causing damage! I spoke with the groomer and she said Marley was the 3rd dog this month that has cancer, of the dogs she groomed. She thought it was very strange!

Linda

August 12, 2022 at 9:53 pm

My dachshund susy was 16 years old. I was going to my sister's in Oregon in june of 2021. I bought a seresto collar for her for the fleas and put it on her before I took her to the lady to watch her. Shortly after I got to Oregon I called the lady to see how she was doing. She told me she was not doing well. She developed large white lumps or tumors on her stomach. It was two days later susy passe[Show More]My dachshund susy was 16 years old. I was going to my sister's in Oregon in june of 2021. I bought a seresto collar for her for the fleas and put it on her before I took her to the lady to watch her. Shortly after I got to Oregon I called the lady to see how she was doing. She told me she was not doing well. She developed large white lumps or tumors on her stomach. It was two days later susy passed away.

Brian

August 12, 2022 at 6:30 am

My 9 yr old springer just had to be put down due to a massive heart tumor. I noticed he had a quarter size lump on his neck and a year or so he had a lump removed from his side. He wore the collars for a few years and even when someone told me about the potential harm the collars can cause my vet who sells them assured me they're safe. I know the breeder and this too is not genetic

Dawn

August 11, 2022 at 9:53 pm

I have been using the flea collar on my dog for several years. In June, I discovered a lump in his mouth when I noticed he was having difficulty eating. After a biopsy, he was diagnosed with an inoperable Oral Squamous Cell Carcinoma. I don't know if the collar was the cause of his tumor but have read there is a link with oral tumors in cats that use the collar. He is currently still with us bu[Show More]I have been using the flea collar on my dog for several years. In June, I discovered a lump in his mouth when I noticed he was having difficulty eating. After a biopsy, he was diagnosed with an inoperable Oral Squamous Cell Carcinoma. I don't know if the collar was the cause of his tumor but have read there is a link with oral tumors in cats that use the collar. He is currently still with us but likely only for a short while longer. I don't know what to do now to treat him for fleas and ticks.

Ann Marie

August 8, 2022 at 8:05 pm

My 2 year old boxer developed a lump on his neck under the collar that needed to be surgically removed. I told my vet that it was very odd that shortly after I used this collar he got the lump and he assured me that it it was just a coincidence and had nothing to do with the collar. Then when my dog had an allergic reaction he said it must be because of a flea bite and that he needed the collar [Show More]My 2 year old boxer developed a lump on his neck under the collar that needed to be surgically removed. I told my vet that it was very odd that shortly after I used this collar he got the lump and he assured me that it it was just a coincidence and had nothing to do with the collar. Then when my dog had an allergic reaction he said it must be because of a flea bite and that he needed the collar on . He is 3 years old is falling over and his head is tilted and he's obviously having neurological issues.

Kathleen

July 31, 2022 at 6:20 pm

I tried everything to get rid of the fleas on my dogs. I finally purchased the Seresto collars. They wore them about 3 months. My 3 year old Pitt Trouble was diagnosed with Lymphoma. I am heartbroken knowing that I put this collar on my dog trying to help him and essentially gave him Cancer. I can't afford the thousands of dollars it's going to cost for a disease that is fatal. So I have a couple [Show More]I tried everything to get rid of the fleas on my dogs. I finally purchased the Seresto collars. They wore them about 3 months. My 3 year old Pitt Trouble was diagnosed with Lymphoma. I am heartbroken knowing that I put this collar on my dog trying to help him and essentially gave him Cancer. I can't afford the thousands of dollars it's going to cost for a disease that is fatal. So I have a couple months to sit and watch my beloved pet get sicker and sicker and pass away.

Ashley

July 14, 2022 at 10:14 pm

My 7 yr old yorkie just passed away. He was out on seresto in April / May 2021. He began scratching and developed what the vet thought was dermitis. He got another seresto collar in May 2022 and his scratching became severe he had huge welps on his skin where he was constantly scratching. His condition worsened. He stopped eating drinking. He was placed on fluids vet said he had an "abnormal" hea[Show More]My 7 yr old yorkie just passed away. He was out on seresto in April / May 2021. He began scratching and developed what the vet thought was dermitis. He got another seresto collar in May 2022 and his scratching became severe he had huge welps on his skin where he was constantly scratching. His condition worsened. He stopped eating drinking. He was placed on fluids vet said he had an "abnormal" heart rhythm and enlarged heart in June 2022 after taking X-rays. He began having seizures and ultimately had to euthanize him. Meanwhile my other two dogs started scratching as well Put two and two together and took the collars off them last night. Hopefully they begin to improve

Donna

July 12, 2022 at 3:36 pm

I used seresto on 2 of my cats 2 years ago and it got rid of all the fleas in the house so I stopped using it. We found out in early June that our little girl kitty (8 years old) had a walnut size tumor and lost a ton of weight with a month. We had to put her down. This decision was the most heartbreaking decision we have ever had to make and the grief on my daughters face tore me apart.

David

July 5, 2022 at 10:05 pm

I just learned today that my best friend and constant companion of the past 10 years is riddled with cancerous tumors lungs, spleen, stomach and liver. I'm enjoying one more night with him before my vet comes to the farm and I have to put him down. He is the second dog I've lost in a year both suddenly developed tumors. They both wore these collars prior to my learning about people having issues[Show More]I just learned today that my best friend and constant companion of the past 10 years is riddled with cancerous tumors lungs, spleen, stomach and liver. I'm enjoying one more night with him before my vet comes to the farm and I have to put him down. He is the second dog I've lost in a year both suddenly developed tumors. They both wore these collars prior to my learning about people having issues. I didn't really know what kind of issues I just heard issues so I swapped to another form of flea and tick control. These big pharma companies have a license to kill because our government is in their big fat pockets. This disgusts me, A few years ago I broke my back in four places working on a drainage pipe on my property. I tried to walk home but somewhere along the way passed out from the pain. My best friend laid with me for 17 hours until I was found. I've never had loyalty like that from any human.

Germaine

July 4, 2022 at 11:23 am

I have had TOBY for 3 years. I start to put the Seresto collars on him has been about 2 years. I am Sooo Shock of the information I have just read. I don't know what to do but to remove that collars. LORD forbid anything happens to him because I trusted he company with their expertise on what is best for my dog. I feel sick to my stomach. Please list things that your dog was experiencing. I am[Show More]I have had TOBY for 3 years. I start to put the Seresto collars on him has been about 2 years. I am Sooo Shock of the information I have just read. I don't know what to do but to remove that collars. LORD forbid anything happens to him because I trusted he company with their expertise on what is best for my dog. I feel sick to my stomach. Please list things that your dog was experiencing. I am switching as of TODAY. I have noticed when he is in my lap .. he like to lay his head on my forearm why he looked out the window. .please send me others signs your dog went through . My e-mailed is listed. Thank you in advance. ...A Concern pet Owner.

Dee

June 18, 2022 at 7:47 am

My Dobie has worn these fo about 3 years. Sh has developed fatty tumors, a inoperable tumor that is cancerous. She has blood cancer. All we can do is keep her happy till she passes away. All her sibling don't have anything wrong with. Her parents are in good health so it's not a genetic thing.

Beverly

June 16, 2022 at 5:51 pm

I put a Seresto Collar on my boxer midday on a Saturday. When we woke up Sunday we realized she had a seizure. She has seizures all day long Sunday non stop. We had to have her put to sleep Monday morning. This was in March 2021. I have said all along nobody will ever convince me it was anything other than the collar. 😢

Taylor

June 12, 2022 at 9:26 pm

My siamese cat was experiencing kidney failure with the collar on with blood test to prove it and would be fine and pass her test with the collar off. I can't believe it took me months to figure out it was the flea collar.

Sabina jones

May 31, 2022 at 8:59 am

I have a 3 year old cat with multiple soft tissue sarcoma on his back leg. He has lost weight. It is too late to have the leg removed. We are euthanasia him tomorrow. He has had a seresto collar on him for 16 months.

Tyice

May 5, 2022 at 11:01 am

MY HEART WAS BROKEN 3/11/21. I LOST A LOVE OF MY LIFE. MY PITBULL TERRIER NAME EGYPT PASSED AWAY. SHE WAS A PAPERED ,TRAINED, & JUST A BEAUTIFUL LOVING SWEETHEART. I STARTED BUYING THE SERESTO COLLAR IN 2018 FOR HER, ALSO RECOMMENDED IT TO MY FRIENDS .I HAD NO IDEA THAT SERESTO WOULD BE THE CAUSE OF HER DEATH....TEARS...I WOULD OF NEVER BOUGHT IT. MY BABY FIRST SIGN OF THE COLLAR IN 2018 WAS N[Show More]MY HEART WAS BROKEN 3/11/21. I LOST A LOVE OF MY LIFE. MY PITBULL TERRIER NAME EGYPT PASSED AWAY. SHE WAS A PAPERED ,TRAINED, & JUST A BEAUTIFUL LOVING SWEETHEART. I STARTED BUYING THE SERESTO COLLAR IN 2018 FOR HER, ALSO RECOMMENDED IT TO MY FRIENDS .I HAD NO IDEA THAT SERESTO WOULD BE THE CAUSE OF HER DEATH....TEARS...I WOULD OF NEVER BOUGHT IT. MY BABY FIRST SIGN OF THE COLLAR IN 2018 WAS NOT EATING AS MUCH AS SHE WOULD USUALLY EAT. LATER ON 2020 I SAW WEAKNESS IN HER LEGS AND MORE SALIVA FROM HER MOUTH, WHILE LOSING WEIGHT. I ALSO NOTICE HER EYES AND SKIN WERE YELLOWISH. BY THA FIRST WEEK OF MARCH 2021 IT WAS SO BAD SHE WAS NOT EATING HARDLY AT ALL, SO MY HUSBAND TOOK HER TO THE VET. THEY KEPT HER FROM THAT FIRST WEEK FRI-THURDAY OF THAT NEXT WEEK BEFORE I GOT TO VISIT BECAUSE OF MY WORK SCHEDULE. I CALLED EVERYDAY THOUGH. THURSDAY MORNING I WOKE UP HAPPY BECAUSE I WAS OFF AND I WAS ABOUT TO SEE MY BABY.I STOPPED AND BOUGHT HER SOME OF HER FAVORITE TOYS AND SNACKS ON MY WAY. I GOT THERE CHECKED IN AND WHEN THEY CALLED MY NAME I WAS OVER EXCITED BECAUSE I HADN'T SEEN HER & I FELT THE FEELING WAS MUTAL. WHEN I SAW HER SHE WAS LAYING ON HER SIDE IN THE CAGE. I WAS SMILING HARD TO STAY HEY BABY....EYGPT....SHE DIDN'T MOVE. MY HEART DROPPED. I TOLD THE GUY THAT BROGHT ME BACK...HEY THAT NOT THE DOG I KNOW BECAUSE TO HEAR MY VOICE U PROBABLY WOULD NOT BE ABLE TO CONTAIN HER IN THE CAGE. I ASKED HIM COULD HE OPEN THE CAGE FOR ME...HE DID AND I GOT DOWN IN THERE THEY HAD HER ON A MILKY SUBSTANCE AND HE TOLD ME THAT SHE KEPT VOMITING. I STARTED TO CRY SEEING HER THAT WAY. I SAID HEY BABY...TEARS...I SAID I LOVE U SO MUCH....I SAID BOO BOT...THIS MOMMY HEY BABY....I TOOK ALL SHE HAD IN STRENGTH JUST TO MOVE HER EYES IN MY DIRECTION I WAS DONE...CRYING UNCONTROLLABLY. I KISSED HER FOREHEAD GOT UP & WALK OUT. I ASK TO SEE THE VET. WHEN I SAW THE VET ...I WAS CYING SO HARD ...HE GOT ME TISSUES AND I TOLD HIM I CAN'T CONTINUE TO PAY FOR A TREATMENT THAT SEEMS LIKE SHE NOT GOIN TO IMPROVE FROM. I TOLD HIM I'M MAKING THE DECISION TO HAVE HER PUT DOWN ...HE AGREED TO HAVE IT DONE FRIDAY. I LEFT AND ABOUT 3PM THAT DAY ...MY HUSBAND GOT A CALL FROM THE VET STATING THAT MY BABY EGYPT PASSED AWAY... SHE WAITED UNTIL SHE HEARD MY VOICE. MY HUSBAND DIDN'T KNOW HOW TO BREAK THE NEWS TO ME SO HE CALLED MY MOTHER TO GET HER INSTRUCTIONS ON HOW TO TELL ME. WHEN HE DID I COULDN'T FUCTION THA REST OF THE DAY...MY HEART IS STILL BROKE. WE LOST OUR OTHER PITBULL TOO BECAUSE HER THIER CLOSENESS. EGYPT DIED 3/11/21 ..& WE LOST TWILIGHT 4/4/21 WE CREATED THEM BOTH & BURIED THEM BESIDE EACH OTHER AND GREW ROSES ON TOP. I MISS THEM SO MUCH.

Sally

April 30, 2022 at 1:18 pm

Is it still possible to be included in a class action lawsuit against Seresto? Would appreciate help with this and/or willing to provide details to beyond those listed below. We used a Seresto flea collar on our Lakeland Terrier Izzy as a preventative to guard against fleas and ticks. In Sept 2018, Izzy's health showed signs of concern, itching, seizure like episodes,. We took her to numerou[Show More]Is it still possible to be included in a class action lawsuit against Seresto? Would appreciate help with this and/or willing to provide details to beyond those listed below. We used a Seresto flea collar on our Lakeland Terrier Izzy as a preventative to guard against fleas and ticks. In Sept 2018, Izzy's health showed signs of concern, itching, seizure like episodes,. We took her to numerous vets to get to the root cause. , By Dec 2018, after every possible test, dermatology, neurological, systemic, etc. had been performed on Izzy, at extreme emotional and financial costs. Izzy was a dead dog walking, she lost all her hair, skin was black, , could not stand or move without assistance , could only eat and drink if we used a Turkey baster for water and feed her small bites of sift canned food. She was completely emaciated. Considered euthanasia, but tried to find some place that would take her body to research the cause so other animals and owners didn't suffer as we had. No one wanted her body for research. Miraculously, when I propped Izzy against a sofa and asked her to tell me what to do, she feebly made a move to walk?!? I maintained hope and today Izzy is still alive, has regrown her hair but still suffered with some anatomical concerns from her illness. Enraged by thoughts vets could have considered the source of Izzy's illness as her Seresto flea collar , if concerns with toxicity of Seresto collar had been divulged to the public veterinary community. Not sure how Izzy would have been treated if this concern was known; however, it may have eliminated both the need for subjecting our dog to the trauma of various test procedures and their associated expense .

William

April 18, 2022 at 11:43 pm

I had 2 female Cane Corso Mastiffs, the mother (Nya 10yrs) and daughter (Khaleesi 9yrs). I started using the Seresto flea collars about 5 years ago and April of 2019 Nya passed away with tumors being the only visible problems and Khaleesi had a rapid advance cancer that started at her right shoulder and spread to her respiratory system and cut off the circulation to her leg causing it to swell and[Show More]I had 2 female Cane Corso Mastiffs, the mother (Nya 10yrs) and daughter (Khaleesi 9yrs). I started using the Seresto flea collars about 5 years ago and April of 2019 Nya passed away with tumors being the only visible problems and Khaleesi had a rapid advance cancer that started at her right shoulder and spread to her respiratory system and cut off the circulation to her leg causing it to swell and THE CANCER WAS SO BAD THAT THE ONLY OPTION WAS TO AMPUTATE HER LEG AND PUT HER ON STEROIDS ONLY TO LIVE A COUPLE MORE MONTHS so I chose to put her down to spare her the agony. The next day I heard about the Seresto issue with the collar causing health issues for pets and humans. I had given Nya to my Mother as a gift and my Mother passed March 8, 2019 and Nya passed the following month. Now 3 years later I lose Khaleesi to what may have killed her mother. I don't know what action I can take and nothing will replace them.

Rose

April 18, 2022 at 2:19 pm

my baby blessings passed away 2 months after I put the collar on her that I got at my vets office they recommended the collar said it was the best had I had known better she would be here today 2020 Oklahoma City

Cynthia

March 30, 2022 at 10:01 pm

My dog started to have seizures after wearing those flea Callers. He is still not himself! Can I join this class action?

C

February 10, 2022 at 11:53 am

A month after I put this on my cat and she's developed several lumps, losing weight and won't eat. I just found this information today. I'm devastated.

Sally

October 15, 2021 at 10:43 pm

My cat developed a large mass on his side that may be sarcoma, a week after we put a Seresto collar on him. The vet says it's not connected but I'm not convinced.

Heather

August 3, 2021 at 10:26 am

I had a perfectly healthy American Bulldog for 4 years, My mom purchased the collars for 2 smaller dogs and my baby boy who is no longer with me. Rocket was my service dog and best friend. I had to put him down on April 17, he was diagnosed with Lymphoma two days prier. The smaller dogs both have tumor like spots on them. We have not used this product ever again. One collar took my whole world fro[Show More]I had a perfectly healthy American Bulldog for 4 years, My mom purchased the collars for 2 smaller dogs and my baby boy who is no longer with me. Rocket was my service dog and best friend. I had to put him down on April 17, he was diagnosed with Lymphoma two days prier. The smaller dogs both have tumor like spots on them. We have not used this product ever again. One collar took my whole world from me. Former Vet Assistant

Christi

June 24, 2021 at 1:43 am

Our beloved BJ started out having seizures. After multiple vet visits 2 years later we had to put him down because he was consumed with cancer.

Ashleigh

June 20, 2021 at 9:34 pm

My cat got a really bad chemical burn from the collar, it all started with sneezing, fatigue, than moved into not eating and water intake went down. Than the itching started and accidents in the house. I checked him over for flees and tics but found that I had to peel the collar off his neck and saw the wounds and hair loss. My poor cat had to get his neck shaved and pain medicine along with antib[Show More]My cat got a really bad chemical burn from the collar, it all started with sneezing, fatigue, than moved into not eating and water intake went down. Than the itching started and accidents in the house. I checked him over for flees and tics but found that I had to peel the collar off his neck and saw the wounds and hair loss. My poor cat had to get his neck shaved and pain medicine along with antibiotics. I will never use this product again. I even have pictures of this horrible time.

Regina

June 7, 2021 at 9:41 pm

I bought 3 seresto collars for my dogs earlier this spring, not knowing of the dangers!! My daughters lab Aleigh began having seizures and this past May she started seizing and never came out of it!! Ten hours later, at the veterinary office, she was sadly put to sleep!! To make matters worse, she was my daughters support dog and would warn us when my daughter was going into a seizure, so now my d[Show More]I bought 3 seresto collars for my dogs earlier this spring, not knowing of the dangers!! My daughters lab Aleigh began having seizures and this past May she started seizing and never came out of it!! Ten hours later, at the veterinary office, she was sadly put to sleep!! To make matters worse, she was my daughters support dog and would warn us when my daughter was going into a seizure, so now my daughters companion for her health is gone!! Then today my daughter called me at work and said my pomeranian was having seizures!! She's never had them before but prior to today she has started quivering and stumbling around!! It would only last a short time and then she would seem fine!! I thought maybe something had scared her because she's had no prior health issues and she's 7!! Then today the call that she's having seizures!! We immediately took off the collar from her and our morkie, Tiko!! I am physically sick to know that this stupid collar killed our precious Aleigh, and has been making Tinker slowly sick!! Thank God I realized it before she died too, at least I am praying we realized it in time!! There hopefully will be consequences for this company and if there is I want componsated!! No one should go through this for something that is supposed to help not harm!!!!

Sharon

May 12, 2021 at 10:12 pm

My Rhodesian Ridgeback/Lab has worn Seresto collar for 3 years, replacing each spring. He was diagnosed 2 weeks ago with inoperable cancer that began as a large tumor on his neck. It is rapid growing and we are just trying to keep him out of pain until he leaves us. We are so broken hearted. To think that this could have been prevented makes me so angry. Why wasn't there warnings??????

Josie

April 30, 2021 at 10:39 pm

So very sad after seeing this warning on the news.. lost my little yorkie in Feb. this year, she was only 7 yrs old.. survived two surgeries ..one on her breast and the other was a growth in her mouth. Miss her everyday .. stop putting things on the market that kill our pets... they are our family.

Kathy

April 20, 2021 at 3:27 am

We have a Minature Australian sheppard that turned a year old in March. We got him when he was a little over 3 months old. He had a seresto collar for about 8 months and started having issues with his back and front legs. Seems like his legs get stiff and he can't use them, it happens daily and will happen for a few seconds when he has the episodes. He doesn't have the collar any more, the vet r[Show More]We have a Minature Australian sheppard that turned a year old in March. We got him when he was a little over 3 months old. He had a seresto collar for about 8 months and started having issues with his back and front legs. Seems like his legs get stiff and he can't use them, it happens daily and will happen for a few seconds when he has the episodes. He doesn't have the collar any more, the vet really isn't sure what his problem is and says it would cost a fortune for tests and is more then likely something that would be irreversible, so he recommends just treating as we go and treat any symptoms or problems that he has. I'm wondering if this could be a side effect from the seresto collar?

Juanitta

April 4, 2021 at 7:46 pm

My girl worn them also, mu misty ended up having sezuires, she had never had them before, she had 3 in a half hour, thought i was gonna lose her, she went on meds and reg vets visits, if affected her whole left side, affected her bowls she was on meds for inconience and had trouble wagging her tail, I lost her last Sept 2020... my Chocolate lab, developed cancer in her hind legs, lost some of her[Show More]My girl worn them also, mu misty ended up having sezuires, she had never had them before, she had 3 in a half hour, thought i was gonna lose her, she went on meds and reg vets visits, if affected her whole left side, affected her bowls she was on meds for inconience and had trouble wagging her tail, I lost her last Sept 2020... my Chocolate lab, developed cancer in her hind legs, lost some of her hair, lost Tanika Mar 2021 both my girls were gone with in 6 months of each other,

Robert

March 30, 2021 at 1:30 pm

My little Dachsand started having trouble after the second year I used the Soresto Collar. She started acting strange, like being drunk, she ten lost the use of her back legs. She would slowly drag her self along. She stop eating, which concerned me, so I took her to the Vet., they said she had a Stoke or a Siesure. They kept her for 1 week and then put her down. I lost a part of my family that[Show More]My little Dachsand started having trouble after the second year I used the Soresto Collar. She started acting strange, like being drunk, she ten lost the use of her back legs. She would slowly drag her self along. She stop eating, which concerned me, so I took her to the Vet., they said she had a Stoke or a Siesure. They kept her for 1 week and then put her down. I lost a part of my family that day. Damm Seresto.

Karen

March 26, 2021 at 2:51 am

My vet recommended the Soresto collar for my 10 pound Schitzu about 8 months ago. I then purchased it at a holistic pet store known for not using chemicals in food, etc.no one said anything to me about pesticides. My poor Lily started having trouble walking and balancing while trying to walk as if she were drunk. It happened over time and I didn't make the connection not being aware of what the EP[Show More]My vet recommended the Soresto collar for my 10 pound Schitzu about 8 months ago. I then purchased it at a holistic pet store known for not using chemicals in food, etc.no one said anything to me about pesticides. My poor Lily started having trouble walking and balancing while trying to walk as if she were drunk. It happened over time and I didn't make the connection not being aware of what the EPA knew all along and didn't warn the public. Lily also had bloodwork done and suddenly had liver issues. Again didn't know why and kept checking her and her levels would go up and down. Then they went up again and the vet said she needed an ultrasound but couldn't do it for 3 weeks because the best are so overwhelmed. So I went to another vet who I had dealt with with my previous dog and they were able to do it immediately. Thankfully there was no tumor but she needed expensive liver supplements of Ursodial and denamarin. I was hopeful these would work having read about their use. During the last 6 months of her life, Lily slept in my arms at night. I was having headaches and ended up having a mini stroke Dec.1, 2020 as she layed next to me . Still didn't make any connection because I didn't have the facts. I had to put Lily to sleep Feb 15, 2021 because even after making sure she had the proper meds to help her liver recover, how could it if the collar was poisoning her and possibly me. I'm so angry that I've been consumed with trying to get the word out in the last few days after learning the truth about the harm and deaths that have occurred from this product unchecked since 2012. It's too late for my poor Lily and I hope she can forgive me for not realizing there was a connection. I hold Bayer, Elanco and the EPA responsible for Lily s suffering and death and I will not stop telling my story and warning other pet parents about the harm of this Soresto product . I've contacted the Holistic store where I bought it and they refuse to take it off the shelves. I've contacted a friend who happens to know the owner to influence her to remove it. This friend also works at the local tv station and is going to talk to the producer and top investigative journalist to see if there's a way to generically warn pet product consumers about pesticides in certain products that could harm or kill as we approach the flea and tick product season. I've also contacted Chewey co. With whom I've done a lot of business and asked them to remove the product from their websites until research can be reviewed. They were as always very concerned and took my story seriously. I know a Congessional subcommittee asked the company to recall the product and they refused but I'm not giving up. CONGRESSMAN MATT CARTWRIGHT is my Pennsylvania congressman and I plan on contacting him next. We must hold this company accountable and get this product off the shelves. I couldn't save Lily but I'm going to make it my mission to save other pets from harm or death. That's what Lily would want me to do. Please help me get the word out.

Mary

March 25, 2021 at 8:29 pm

I started using the Seresto flea collar on my South African Boerboel in 2015. She developed insulin producing tumors in her pancreas in November 2017 and I had to put her down. She was only 6 years. I stopped using the collar on her brother
"*" indicates required fields