Seroquel Litigation: 8,787 Lawsuits Filed against AstraZeneca
September 04, 2008
By: AboutLawsuits
According to court documents filed last week, AstraZeneca currently faces 8,787 Seroquel lawsuits that have been filed in federal and state courts, which allege that their antipsychotic medication led to personal injuries, such as pancreatitis and diabetes.
Seroquel (generic quetiapine fumarate) is an atypical antipsychotic medication which was approved by the FDA in 1997 for treatment of schizophrenia. It is also commonly used off-label for treatment of anxiety, obsessive dementia, compulsive disorders and autism. 
Research has established that Seroquel side effects can increase the risk of weight gain, hyperglycemia and diabetes.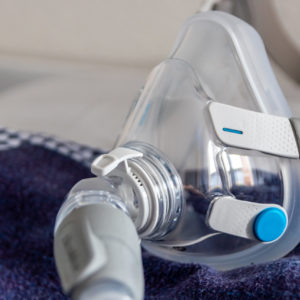 Did You Know?
Millions of Philips CPAP Machines Recalled
Philips DreamStation, CPAP and BiPAP machines sold in recent years may pose a risk of cancer, lung damage and other injuries.
Learn More
Other drugs in the same class of atypical antipsychotics, which include Zyprexa and Risperdal, have also been associated with these side effects, but the diabetes risk has been the highest in the case of Seroquel.
AstraZeneca indicates that they have been served with complaints involving over 13,000 plaintiff groups. As of August 27, 2008, about 5,841 Seroquel lawsuits have been filed in federal court involving 5,847 plaintiffs, and another 2,946 Seroquel cases have been file in various state courts involving 7,492 more plaintiff groups.
In federal court, the Seroquel litigation has been consolidated in an MDL, or Multidistrict Litigation, that is centralized in the U.S. District Court for the Middle District of Florida before Judge Anne Conway. Approximately 5,829 of the lawsuits are currently in the MDL, where they are being handled together for pretrial proceedings. If the cases do not resolve during pretrial litigation, the MDL procedures require that the cases be sent back to the court where they were filed for trial.
In an attempt to facilitate a resolution of the cases, Judge Conway has established a case management order which calls for the first Seroquel trials involving cases filed in Florida to begin in February 2009. A group of 12 cases have been selected, involving six cases designated and ranked by the Plaintiffs Steering Committee and six by the defendants. The Seroquel litigation will start with the trial of the top ranked case selected by the plaintiffs, and then trials will alternate back and forth until those cases have been tried.
Zyprexa litigation, which involved similar claims of diabetes and weight gain associated with the other type of atypical antipsychotic resolved earlier this year before the first individual injury trials began. Eli Lilly, who manufactures Zyprexa, paid about $1.2 billion in to settle about 30,000 individual Zyprexa lawsuits.
Alex

April 15, 2014 at 3:52 pm

Headaches, diabetes, clotting problem.

Donald

June 24, 2013 at 3:39 pm

This drug Seroquel left me with Parkinson Disease now I'm having to take Benztropine for trimmers and shakes.

Lauren

April 30, 2013 at 6:44 pm

I was put on 200 mgs seroquel nightly for sleep only (no other anxiety or emotional problem) after tapering of some valium given to me years ago for all things an overactive bladder. I tapered off the seroquel over a year ago since I complained of a thirty pound wait gain! I couldn't wear any of my clothes and grew three dress sizes!!! Exercise didn't help with the weight. After I was tapered [Show More]I was put on 200 mgs seroquel nightly for sleep only (no other anxiety or emotional problem) after tapering of some valium given to me years ago for all things an overactive bladder. I tapered off the seroquel over a year ago since I complained of a thirty pound wait gain! I couldn't wear any of my clothes and grew three dress sizes!!! Exercise didn't help with the weight. After I was tapered off the seroquel, I have not slept more than three hours per night. I have tried every sleep drug (don't do that route!), every natural sleep remedy, and my sleep cycle has been ruined! I used to sleep a solid eight hours a night. I have an important job for this country and now work at it with only three hours of sleep a night. The doctors just shrug, look at each other and have nothing to add. I even went to a sleep doctor who complained about how horrible seroquel is and it is not a sleeping med. No help to me! I question whether I will ever have a normal night's sleep. I haven't lost the weight even with a personal trainer and exercise/diet program. This is a dangerous, horrible, despicable medication, and I can't believe it is still on the market after reading this thread. I hope all of you get better and don't turn to other meds for the answer - will only be worse. I am hoping that with regular exercise, clean eating and time, my sleep will improve. Otherwise, I work for you in a fog thanks to Seroquel!!!!! Lauren

Anna

April 6, 2013 at 6:08 am

I have been prescribed Seroquel, a whole host of tricyclic atwin depressants...phenobarbitol lead me to learn I have drug induced hypersensitivity disorder. Bactrim (sulfa drug for uti) ve me same reaction few yrs latwr and landed in hospital for 5 days. Bothtimestrated with steriods. no help woth progressing issues Anyway, seroquel and the tricyclics completely screwed with my insulin levels, str[Show More]I have been prescribed Seroquel, a whole host of tricyclic atwin depressants...phenobarbitol lead me to learn I have drug induced hypersensitivity disorder. Bactrim (sulfa drug for uti) ve me same reaction few yrs latwr and landed in hospital for 5 days. Bothtimestrated with steriods. no help woth progressing issues Anyway, seroquel and the tricyclics completely screwed with my insulin levels, strorage of glucose etc etc. the seroquel and tricyclics were for sleep and anxiety, btw. I now found I have a mass on liver, fatty liver disease (non-alcoholic), and possibly pancreatitis. And other issues. I gained so much weight....5'2 and 110 to 130lbs with seroquel after 1.5 mos. doctors orders, I kept taking it. I was so miserable. I stopped the seroquel cold turkey after around 4 months and a startling exposé in the local paper. no doctor, no nurse toldme aaaaanything about these drugs excet theor benefits and "possibly slight weight gain...just watchyour diet". And the tricyclics are almost as bad. Please don't take these drugs (I don't know about bactrim or phenobarbitol for others), but sero and the tri's are terrible. I'm down to 118 or so, but diabetes II is also a possibility. Oh, and my liver and pancreas enzymes are NORMSL, but considering my excruciated upper middle abdominal and back pain an ultrasound and ct scan(with and witout contrast) were ordered and here I am. Follow up Tuesday and GI appt for first time on April 22nd. Primary days she wants me to have an endoscopy and colonoscopy to check for missed problems. Oh, and I'm 38. Started on those drugs at 34 and stopped all at 36. One more thing...severely vitam D deficient and I live on the beach. Goes hand in hand with liver disease and pancreatitis. I just hope no cancer. Trying not to get ahead of myself. Pardon the lack of paragraphing. And thanks for reading. P.s. I ate healthily as a vegetarian and exercised at gym and power yoga 3 times per week along with outdoor activities. Weight was so stubborn. Now I have no appetite, hence the weight loss. Crazy random sweating day and night as well. Liver related i just don't want anyone to suffer or have long-term effects. Bad bad bad. Sweating like crazy as I type.

Katrina

October 28, 2011 at 8:14 pm

As an uninsured patient a lot of my doctors visits results in surprise doctors, trial and error diagnosis, and handfuls of prescriptions for as cheap as possible. This summer I was put on a one month trial of Seroquel. I only took it for one week, as it made my far more manic than I ever could have achieved on my own. But also during that week, almost overnight, I developed a severe pain in my [Show More]As an uninsured patient a lot of my doctors visits results in surprise doctors, trial and error diagnosis, and handfuls of prescriptions for as cheap as possible. This summer I was put on a one month trial of Seroquel. I only took it for one week, as it made my far more manic than I ever could have achieved on my own. But also during that week, almost overnight, I developed a severe pain in my shoulders, back, and chest. As well as a roving gang of troublesome pains traveling through the rest of me, often stabbing at the bottoms of my feet. But mostly the upper back. As if my spine was/is trying to tear itself out through the back of my head and start a life of its own on the road. A ramblin back. Seriously though, I never would have considered the Seroquel even though the timing was right, because it just sounded so silly that a drug taken for one week, for mental stability, would do such damage. It's been 2 months and it hasn't gone away. I take 1600m of Neurontin (which doesn't work much) a day for what my doctor has decided to call 'fibromyalgia' despite the fact that this mystical pain doesn't even follow the criteria for that.

Kate

August 13, 2011 at 9:17 am

I have been taking 100mg for under two years... I was told it was a 'safe' drug for sleep after being prescribed a range of drugs for a panic attack - diagnosed as bipolar2 at age 35. I questioned this and the new therapist agreed, and advised cessation of the drugs. This precipitated a manic episode...resulting in hospitalisation plus forced much higher doses of the epilim and zyprexa I'd stopped[Show More]I have been taking 100mg for under two years... I was told it was a 'safe' drug for sleep after being prescribed a range of drugs for a panic attack - diagnosed as bipolar2 at age 35. I questioned this and the new therapist agreed, and advised cessation of the drugs. This precipitated a manic episode...resulting in hospitalisation plus forced much higher doses of the epilim and zyprexa I'd stopped... and basically destroying my previously successful life. I had a second go at weaning off epilim and zyprexa, and spent a long time at it... but with seroquel introduced as the 'sleep aid' (marketed to me as new and safe, and in my vulnerable state I just wanted to sleep). I needed this as on top of the triple doses of drugs while incarcerated, they also gave me a sleeping pill. I begged them not to I could barely get back upstairs to my bed after the zyprexa but what would I know, I was crazy right? Regarding the seroquel, it's been about 20mnths... I am just starting to get some nasty surprises and tapered cessation begins next week. Slowly! My comment is for Laura... I lost my brother to suicide too, many years ago. I don't even know what they had him on (ironically I was sectioned to the same place he was nearly two decades later) and it was twenty years ago and I would email you just to chat if I knew how to find your details. If you want to respond to me, I would be really happy to discuss my experiences - and offer any support that I can. I totally support your desire to start a blog and I have been doing a lot of research into these medications and I fear your brother has succumbed to some of the scarier side effects of those dangerous psychoactive drugs whose risk/benefit ratios are a) not fully disclosed to patients and b) designed, funded and marketed by drug companies with a huge vested interest (financial of course). Typically these drugs are trialled for no more than six weeks - there is NO clinical basis for this whole 'you need to be on drugs for life' speech that they give. I recommend highly for all in this thread the following book: Your Drug May Be Your Problem - Peter M Breggin (MD) & David Cohen Ph.D It is frightening but also enlightening. And medically factual and accurate.  My heart goes out to all who have suffered, and especially: Laura, my thoughts are with you and your family at this difficult time xox

marcie

August 2, 2011 at 5:19 am

I thought about just hearing Serequel is a antipsicotic drug, known to cause Diabetes and Death amongst being known to misue to assist with other labels. I trust my Dr. and been prescribed 6OO mg at bedtime for Insomoia. Thank you for helping me to go to my Dr. and repuest to discontinue Serequel process immediately with greatest hope that I hope my health isn't jeapardized and thank you for hea[Show More]I thought about just hearing Serequel is a antipsicotic drug, known to cause Diabetes and Death amongst being known to misue to assist with other labels. I trust my Dr. and been prescribed 6OO mg at bedtime for Insomoia. Thank you for helping me to go to my Dr. and repuest to discontinue Serequel process immediately with greatest hope that I hope my health isn't jeapardized and thank you for hearing my comment upon reading your 2OO8 and 2O1O, now August 1st, 2O11. Sincerely, M. Cox

Laura

June 24, 2011 at 9:05 pm

My brother Mark committed suicide 4 months ago, he was prescribed seroquel, he was not bi polar, demented, he suffered from anxiety related to the death of his only child 8 years prior to cardio myopathy. Mark was also sober for 24 years, he was a recovering alcoholic and did not resume drinking after finding his son deceased upon return from a work related event. Why do we let the medical field p[Show More]My brother Mark committed suicide 4 months ago, he was prescribed seroquel, he was not bi polar, demented, he suffered from anxiety related to the death of his only child 8 years prior to cardio myopathy. Mark was also sober for 24 years, he was a recovering alcoholic and did not resume drinking after finding his son deceased upon return from a work related event. Why do we let the medical field prescibe these drugs????????? I have spoken with many people since my brothers suicide and many if not all have said that the side effects of seroquel include: hallucinations, long periods of sleep to name a few. Please feel free to e mail me I will respond and want to start a blog!

jennifer

October 21, 2010 at 1:16 am

I am very happy on seroquel. Yes weightloss was a problem however I've lost 28kgs using... Ciplatrim 150mg a day. It has to be prescribed by dr. Only negative, and a lot of clients have said the same thing, is that u don't feel any different and only lose stax of weight after monrh 3?!?! Also for weightloss is Manna 2 tablets 3-4times a day (like a multi vitamin and stabilizes blood sugar levels) [Show More]I am very happy on seroquel. Yes weightloss was a problem however I've lost 28kgs using... Ciplatrim 150mg a day. It has to be prescribed by dr. Only negative, and a lot of clients have said the same thing, is that u don't feel any different and only lose stax of weight after monrh 3?!?! Also for weightloss is Manna 2 tablets 3-4times a day (like a multi vitamin and stabilizes blood sugar levels) Chromium 1 morning 1 lunch time Wheat grass Coomegavite extra strength also helps for strech marks and is great for your mind.

Leslie

September 7, 2010 at 1:30 am

I have rapid-cycle bipolar. I've been on regular Seroquel for the past 3 years along with Lamictal and Lithium and occasionally Klonopin. It was a working cocktail for me until my psychiatrist put me on Seoquel XR. What a nightmare!! It threw my whole system off. My original dossages didn't work anymore. I have severe night sweats, heavy irregular heart beats (emergency room visits were required),[Show More]I have rapid-cycle bipolar. I've been on regular Seroquel for the past 3 years along with Lamictal and Lithium and occasionally Klonopin. It was a working cocktail for me until my psychiatrist put me on Seoquel XR. What a nightmare!! It threw my whole system off. My original dossages didn't work anymore. I have severe night sweats, heavy irregular heart beats (emergency room visits were required), loss of memory (couldn't tell you what happened yesterday), headaches (verging on migraine), weight gain, hypoglycemia, tremors, and suicidal/disturbing thoughts. I have a husband and 3 daughters. DO NOT TAKE SEROQUEL XR! And, after reading all the other problems, DO NOT take regular Seroquel either. I'm scared to taper off...

Melissa

June 24, 2010 at 11:12 pm

My son is 11 and has taken seroquel 20mg for 2-3yrs Its been great for treating the sideeffects of his mediate ADD med. Hes able to sleep and is less anger toward everyone. Im scared now that I see it could cause death I wonder how many deaths in childeren it has caused???????

Josh

June 1, 2010 at 4:34 pm

Been on for a year and a half...maybe two. Started off at 50mg for PTSD and mood disorders, six months later was on 400mg. Not as angry as I used to be although sometimes certain ppl tend to bring the demon out in me. Insomniac if I don't take it, so I guess I'm dependent on it for sleep. It's very difficult to wake up on especially since I get less than 6 hours of sleep a night but I maintain[Show More]Been on for a year and a half...maybe two. Started off at 50mg for PTSD and mood disorders, six months later was on 400mg. Not as angry as I used to be although sometimes certain ppl tend to bring the demon out in me. Insomniac if I don't take it, so I guess I'm dependent on it for sleep. It's very difficult to wake up on especially since I get less than 6 hours of sleep a night but I maintain. The problems arise after about 2 hours after I take it. Dizzy and incoherant, hot then cold, racing heavy heart beat, low tolerance for ppl in general and this is not good considering I have a wife and kids. I've cut myself down to 300mg and am feeling a lot better but still fighting the nightime side effects. I don't like being on it and for damn sure cant afford to live on it, but are the pro's worth the con's? Just a little food for thought...

Marilyn

May 19, 2010 at 5:22 am

I, too, was put on Seroquel for sucidial tendencies by a P and he said it was also for sleep. He also diagnosed me with early dementia. Seroquel did not help at all with sleep. I use Melatonian for sleep and it works better. I take 10mg. of melatonian. I have a dementia test scheduled this month to prove him wrong, then I hope to have a lawsuit because the P confused the memory loss from seroqu[Show More]I, too, was put on Seroquel for sucidial tendencies by a P and he said it was also for sleep. He also diagnosed me with early dementia. Seroquel did not help at all with sleep. I use Melatonian for sleep and it works better. I take 10mg. of melatonian. I have a dementia test scheduled this month to prove him wrong, then I hope to have a lawsuit because the P confused the memory loss from seroquel as dementia and scared me to to death for two years that I have that dreadful disease.By the way, I took myself off of 600mgs. of Seroquel and only experienced sweats.I firmly believe that Seroquel should not be on the market and if it stays, then doctors should tell the patients what to expect from taking it.

vicki

May 2, 2010 at 9:01 pm

i was on seroquel and it recked my life i could not work,i had migraines was suicidel,neuropathy,it brought my white blood cells down that i was diagnose with lupus,i had memorry loss.with each diagnoses came another drug ,i was given this drug to sleep,i am 49 years old i was never in trouble in my life when on this horrible drug i would get up in the midldle of the night and do things which lead[Show More]i was on seroquel and it recked my life i could not work,i had migraines was suicidel,neuropathy,it brought my white blood cells down that i was diagnose with lupus,i had memorry loss.with each diagnoses came another drug ,i was given this drug to sleep,i am 49 years old i was never in trouble in my life when on this horrible drug i would get up in the midldle of the night and do things which lead to me getting arrested ,i am so glad i found this site,becauce nobody beleaves me.when i got off seroguel i was retested for lupus and did not have it.that drug lead me on a rollercoater of many other drugs.now seroquwel free i am off all the other drugs but my life fell apart from that drug.and the compamy is using it on people for so many things and not careing about the fact that it is making zombies out of people

Wilmer

April 28, 2010 at 6:26 pm

First off I have Clonic tonic epileptic seizures from a head injury in California, Santa Barbara. My Dr. prescribed dialantin 300 mgs. at first then 400 ect. to 800. Still I suffered th worse kind of Seizures you would not believe me when I say I enden up In Cottagd Hospital upteen times massive head injuries everywhere almost broke my back on some they were terrible then this Neurologist figgu[Show More]First off I have Clonic tonic epileptic seizures from a head injury in California, Santa Barbara. My Dr. prescribed dialantin 300 mgs. at first then 400 ect. to 800. Still I suffered th worse kind of Seizures you would not believe me when I say I enden up In Cottagd Hospital upteen times massive head injuries everywhere almost broke my back on some they were terrible then this Neurologist figgured I needen Phenoparbital 60 mgs.2@day that took care of my seizures. My ffirst Dr. also had me on hydrocodone 10/325's percocets , morphine from my injuries Had to have surgery on my left knee and right shoulder Broken wrists, fingers +I'm a musician.Now I'm 1 third titaniumm. then He cut Me off as soon as I complained I couldn't feel my right little toe. Couldn't sleep Diagnosed bipolar Seroquil 300xr then 400xr. Now I can"t feel my right foot and I stumbled a lot Neurontin 18j00 mgs. Now after 3 + ahalf year I can't feel my knees or both feet Gained from 185 at 6'2" to220 I am dependent on drugs that are killing me and from what I;ve been looking up on different sites on the web.I'm in the same sinking life boat everybody else is When I try to explain my situation to My Dr. HE KEEPS GIVING ME THESE DEATH PILLS AND I'LL BE DAMNED IF AT 56YEARS OLD I'm dying. can't walk 1 block , I need help no where to run if I could. Sound familiar? This Insanity has to stop I feel I"'m a guinny pig and pardon my spelling God be with uo all. I need a Lawyer!

melanie

April 28, 2010 at 1:31 am

I was on seroquel for 7years back in 2001 to 2008 and was taking 600mg a night for sleep i sufferd from leg pain server leg pain to the point that i had surgery on both knees and the doctors could only tell me it was wear and tear.Not only did i go threw that which my knees are even worse, when i lost my insurence i was cut off of my meds and went threw the worst withdraws.I felt like a drug addi[Show More]I was on seroquel for 7years back in 2001 to 2008 and was taking 600mg a night for sleep i sufferd from leg pain server leg pain to the point that i had surgery on both knees and the doctors could only tell me it was wear and tear.Not only did i go threw that which my knees are even worse, when i lost my insurence i was cut off of my meds and went threw the worst withdraws.I felt like a drug addict going threw withdrawls like you see on t.v. and never once did the doctor or nurse call to see how I was or if i needed help getting my meds. I hope that NO ONE has to go threw that.

Jennifer

April 28, 2010 at 1:10 am

I think it's important to know the positives as well. I was put on this med in a very low dosage of 25mg 10 years ago. Throughout the years, this med has been adjusted for me, but never exceeded 100mg. I have not experienced any weight gain or diabetes as a result of the medication, and against some doctors recommendations, took the Seroquel during pregnancy. At one point during the pregnancy,[Show More]I think it's important to know the positives as well. I was put on this med in a very low dosage of 25mg 10 years ago. Throughout the years, this med has been adjusted for me, but never exceeded 100mg. I have not experienced any weight gain or diabetes as a result of the medication, and against some doctors recommendations, took the Seroquel during pregnancy. At one point during the pregnancy, the doctors tried to remove the Seroquel from my regimen, and I ended up in the ER after a month of sleeping only on average 1 hour per night. After putting me back on the low dose of Seroquel, I delivered a beautiful, perfectly healthy baby girl who has been on target for all goals. My only complaint, is that once I experienced sleep for so many years from the low dose of Seroquel, it is very difficult to go back to averaging 3-4 hours of light sleep at night. Once again, I was on a very low dose, and as fas as I know, most complications seem to come from much higher dosages. Also, not every drug is going to be right for everyone. But like Lisa's comment, we tried all other sleep meds, and none of them worked. I am sorry to hear of anyone with a bad experience, as mine has been positive...Oh, except since I don't have health insurance, I struggle to pay for my script out of pocket. Now, I have recently been able to get help through the AstraZeneca program.

anthony

April 28, 2010 at 12:47 am

my son was put on serequel for bi-polar and obsesivive compulsive disorder.he was prescibed serequel by michigans community mental health doctors in hart michigan and ludington mich by there doctors,not only did it make him extremly tired but he gained excesive weight and is now 16 and weghs almost 300 lbs and he sleep-eats231

Sage

February 23, 2010 at 1:57 am

Started on Seroquel, took it a couple of weeks and then took some Ultram for back pain and within two hours had a Grand Mal Seizure. If you are on Seroquel at the very least make sure you talk to pharmicist and Dr. about med combos when changing around prescriptions. I personally believe it works quite while for many people, but...be careful when meds are getting changed around - neither se[Show More]Started on Seroquel, took it a couple of weeks and then took some Ultram for back pain and within two hours had a Grand Mal Seizure. If you are on Seroquel at the very least make sure you talk to pharmicist and Dr. about med combos when changing around prescriptions. I personally believe it works quite while for many people, but...be careful when meds are getting changed around - neither seroquel or tramadol is any med I will take again. I will not take the risk of having a seizure while driving and killing someone plus how horrible I have felt since the seizure.

chad

February 4, 2010 at 12:45 pm

I started taking seroquel about 6-7 years ago when I was in a mental institution in florida. Within 4-5 months after taking the drug I became a diabetic with extremely high blood sugars. I was on 300mg a day for about 2-3 years before I found out it causes diabetes. I am presently in a lawsuit against the company. I am only 45 years old and since my diabetes started from what I believe is from ser[Show More]I started taking seroquel about 6-7 years ago when I was in a mental institution in florida. Within 4-5 months after taking the drug I became a diabetic with extremely high blood sugars. I was on 300mg a day for about 2-3 years before I found out it causes diabetes. I am presently in a lawsuit against the company. I am only 45 years old and since my diabetes started from what I believe is from seroquel I have had two amputations of my left leg, I have coronary heart disease, had to have a stent in my heart, my neuropathy is so severe I constantly burn myself on my hands, I have been hospitalized 3 times with pancreatitus, my stomach no-longer digestes food properly and vomit rotten food on a daily basis and because of this I can hardly keep my sugar levels up now. almost daily my sugar drops below 50.listen to me people, I am only 45 years old and have a very grim future because of seroquel, please dont let it happen to you. the drug manufactures cannot give me enough money for the amount of pain and suffering ive gone through and it will only get worse. The sorry part of it all is I probably not live long enough to see anything from it. My wife and children will hopefully get it for the suffering they have gone through as well. I cant even wear my prostetic leg hardly ever cause I get sores and of course because of the diabetes I dont heal...PLEASE>>IF YOU ARE ON SEROQUEL< GET OFF IT AS SOON AS YOU CAN!!!MAY GOD BLESS YOU ALL........... chad

Disgruntled

February 1, 2010 at 9:27 am

It's very unfortunate that the hospital Drs. so readily prescribe these damaging antipsychotics. They are lethal drugs that should only be used in emergency situations. The mental practitioners should not assume that long term use of these drugs are warranted if someone is not psychotic ie danger to himself/others/gravely disabled. Even then they have the potential to make a person worse mentally[Show More]It's very unfortunate that the hospital Drs. so readily prescribe these damaging antipsychotics. They are lethal drugs that should only be used in emergency situations. The mental practitioners should not assume that long term use of these drugs are warranted if someone is not psychotic ie danger to himself/others/gravely disabled. Even then they have the potential to make a person worse mentally. Just read the tiny label. Seroquel is a dangerous drug that causes heart disease, diabetes, and possibly cataracts and addiction.

COLUMBO

January 8, 2010 at 4:37 am

from the start of taking seroquil the med had me all stoned out I was not able to function rightI don't know if it was the quanity or what it always had me loike I was all reded out......this was not my demenner......

L

November 15, 2009 at 6:06 am

I have been on Seroquel 50 mg for about two weeks for OCD. My legs and now arms and fingers are jerking and twitching. I feel like I want to crawl out of my skin. I just discontinued this on my own. I'm hoping these side effects aren't permanent. Scary stuff.

Jake

October 22, 2009 at 4:06 pm

yahh im 16 and very suicidal i was admited to a mental health center for it but all they did was give me zoloft and seroquil because its suposed to make me not so angry and hatefull and sad all the time its been doing that i was on 100 mg now they moved me to 300 being as im suicidal i realy dont care about the risk but i mean i dont wanna get stuck with diabetes or some shit ide rather just have [Show More]yahh im 16 and very suicidal i was admited to a mental health center for it but all they did was give me zoloft and seroquil because its suposed to make me not so angry and hatefull and sad all the time its been doing that i was on 100 mg now they moved me to 300 being as im suicidal i realy dont care about the risk but i mean i dont wanna get stuck with diabetes or some shit ide rather just have it kill me than get diabetes anyway yahh just thought ide share that with ppl starting seroquil

Emily F

October 2, 2009 at 4:39 am

My son was taking 300 mg of seroquel 3 times a day for about 2 years he is now 9 years old, he no longer takes seroquel but is taking Zyprexa. He gained a whole bunch of weight has severe leg cramps and craves carbohydrates all of the time which has me concerned too because I am diabetic. He is now in the hospital for a manic episode in which he tried to kill himself, how do I get involved in the [Show More]My son was taking 300 mg of seroquel 3 times a day for about 2 years he is now 9 years old, he no longer takes seroquel but is taking Zyprexa. He gained a whole bunch of weight has severe leg cramps and craves carbohydrates all of the time which has me concerned too because I am diabetic. He is now in the hospital for a manic episode in which he tried to kill himself, how do I get involved in the law suit to make those SOB's pay for what they have done to my son

Sophia

September 29, 2009 at 10:22 pm

I was a firm believer in this medication and was on it for several years with outstanding results. That is until my doctor screwed with my medication dosage. Now I cannot take it and I wish that I could.

arlene

September 22, 2009 at 6:37 am

i've been on 600mg seroquel for 3 yrs and don't like the side effects weight gain,diabetes,fatty liver and muscle weakness and lack of energy. i can't sleep without it but am thinking of asking for sleeping tablets..i have no emotions and memory imparied. once on seroquel the drs think you have to stay or go to hospital.i would gladly report it to atty if had finances.

Rochelle

September 22, 2009 at 12:33 am

just wanted to update everyone since my last entry, i was having high liver levels well it turned into pancretitis i just got released from the hospital it was from taking seroquel, they stopped my medicine and with in 5 days i started getting better i have to have blood drawn again in a few days to check.. beware taking the medicine seroquel please, the serious side effects we all share here may [Show More]just wanted to update everyone since my last entry, i was having high liver levels well it turned into pancretitis i just got released from the hospital it was from taking seroquel, they stopped my medicine and with in 5 days i started getting better i have to have blood drawn again in a few days to check.. beware taking the medicine seroquel please, the serious side effects we all share here may not come for many years but they do come. i am 33 and been on it 3 years and look at all the things that happened to me from it. get with a lawyer if you have issues with the seroquel please..

Rochelle

September 10, 2009 at 10:20 pm

I was put on seroquel about three years ago, i was put on it for bipolar and having issues sleeping. It was a blessing for me in the begining i thought. in the last year i started to gain weight alot. it caused me to have severe headaches which is called psuedo tumor cerbrie, they have to do routine spinal taps to get off excessive spinal fluids to fix the headache that i get from weight gain, wel[Show More]I was put on seroquel about three years ago, i was put on it for bipolar and having issues sleeping. It was a blessing for me in the begining i thought. in the last year i started to gain weight alot. it caused me to have severe headaches which is called psuedo tumor cerbrie, they have to do routine spinal taps to get off excessive spinal fluids to fix the headache that i get from weight gain, well a few days ago i got really sick all a sudden. i went to the ER and they ran tests and my LIVER counts are rapidly HIGH. i was tested for hepatitis it was negative, i got my gallblader out 3 years ago, so they have linked this liver issue to the taking of the seroquel. i have contacted an attorney and my doctor to wean self off the drug. you cant go off cold turkey it will cause worse symptoms so i just suffer more and slowly get off the drug. i do not recommend it to anyone, and it fools you it seems good in the begining but it bits you in the rear in the end.beware....

Ashley

September 9, 2009 at 8:02 pm

I was placed on Seroquel 4oo mg back about a year ago after a hospitaliztion with my inital diagnosis of Bipolar disorder. I had an episode of delusions after stopping cymbalta and tramadol suddenly. From 400mg my doctor raised the dose to 800mg. I was a walking zombie. It is undescribable. Back in March of this year I began to decrease. Last night was my first night without it and of course[Show More]I was placed on Seroquel 4oo mg back about a year ago after a hospitaliztion with my inital diagnosis of Bipolar disorder. I had an episode of delusions after stopping cymbalta and tramadol suddenly. From 400mg my doctor raised the dose to 800mg. I was a walking zombie. It is undescribable. Back in March of this year I began to decrease. Last night was my first night without it and of course required 2 xanax during the night. I have gained 40# in one year. That sucks ecspecially for a 30 year old girl. Not to mention it has raised my triglycerides, thrown me into diabetes, increased my liver functions, and yes I retain major fluid. The drug was good for a time of severe mania but the less time on the drug the better. Please listen to all of these people. I give the drug its props for the good it does but we all need to realize our physical and mental health is equally important. We all need to be treated wholistically. We are not just bipolar. We are human beings!

Linda

August 22, 2009 at 12:50 am

I just received a prescription for Seroquel XR today and was looking on the Internet to see what I could find out about it. After reading all the posts from other people with severe problems with it, I don't think I will fill the prescription. I'd almost rather stick with the depression. What surprises me is that my psychiatrist knows I have all the problems associated with this drug--obesity, p[Show More]I just received a prescription for Seroquel XR today and was looking on the Internet to see what I could find out about it. After reading all the posts from other people with severe problems with it, I don't think I will fill the prescription. I'd almost rather stick with the depression. What surprises me is that my psychiatrist knows I have all the problems associated with this drug--obesity, prone to diabetes (don't have it but it runs in my family as does high blood pressure. I don't have a problem with that either and I am not looking to find one. This drug sounds like it should have a skull and crossbones on it under the word "POISON". I know drugs effect different people differently but I never expected so much negative press on this particular drug. I am glad I read all of this before deciding to fill the prescription.

fonda

August 17, 2009 at 7:30 pm

my doctor put me on 200mg a day of seroquel and he did not specify for what the purpose was other than stress or lack of sleep the crap is to strong and i do not wish it on anyone i refuse to rake it, however i am on abilify and i can honestly say it has helped me very much with no side effects so far

Leon

May 27, 2009 at 3:24 pm

I was prescribed seroquel 200mg on August of 2001-06. My health was affected when my diabetes became worse and in 2003, I had a nightmare from my past hostage ordeal and I injured my leg. The injury developed into open ulcers and it took a year to heal. The diagnois was that my diabetes was the cause for not healing. In 2006, I decided not to continue my PTSD treatment with seroquel. Since then, I[Show More]I was prescribed seroquel 200mg on August of 2001-06. My health was affected when my diabetes became worse and in 2003, I had a nightmare from my past hostage ordeal and I injured my leg. The injury developed into open ulcers and it took a year to heal. The diagnois was that my diabetes was the cause for not healing. In 2006, I decided not to continue my PTSD treatment with seroquel. Since then, I have lost weight. However, I had to increase the medication I was taking to treat the diabetes.

rattler

May 22, 2009 at 2:01 am

Dear heather i have Intermittent Explosive Disorder [IED} have had it from my teen years im 46 now and havent killed anyone yet althoughit has been a rocky road. Ied is a type 2 bi-polar and ive been on so many different meds.that i could say i was once a walking pharmacy ive done it all ,,,thats why im called the rattler ,i could strike any given minute ,,i recently got on this Seroquel XR and[Show More]Dear heather i have Intermittent Explosive Disorder [IED} have had it from my teen years im 46 now and havent killed anyone yet althoughit has been a rocky road. Ied is a type 2 bi-polar and ive been on so many different meds.that i could say i was once a walking pharmacy ive done it all ,,,thats why im called the rattler ,i could strike any given minute ,,i recently got on this Seroquel XR and the first night i took it it knocked me for a loop ,thank god i had told my wife took stay at my sisters with our two adopted children i woke up at seven the next morning .the doctor told me he didnt know what happen to me in those hours of my sleep but i can tell you that i ripped apart all our furn.beat the windows out of our house put my foot though the big screen beat the windows out of my truck when i woke up i was up on top of the house with singles in both hands bleeding from my arms and hands cut all up when my wife got there she went to screaming for me i had torn the doors off the hinges it looked like a tornado had hit our home i cried all that day and i thanked the good lord and i sat with my wife that nite and we prayed for an hour ,,for him to heal me from this sickness ,, im still the rattler ,,i still have the sickness ,,i know how hard it is to get off these type drugs ..you will at one time try and you will suceed its hard just keep a good friend near your side at all times make a patent never to get mad at that person and go for it your mind can work with you and will i know it does with me everyday now i take a valium at nite to sleep and thats all i take i cope with it on my on when i had bad thoughts i take my mind to a loving area in my brain my children and i go from there in time it will work for you too just be patient .......

john

May 21, 2009 at 9:59 pm

I started taking Serequel in oct 03 along with Welbutrin, Cymbalta, Restoril and Xnax. I had been diagnosed with severe depression, anxiety and suicidal thoughts. I instantly became a walking zombie but didn't have the judgement to realize I was stoned out of my mind. I continued in this state for almost 4 years until May 07. At that time the doctor I was seeing decided that because I had misse[Show More]I started taking Serequel in oct 03 along with Welbutrin, Cymbalta, Restoril and Xnax. I had been diagnosed with severe depression, anxiety and suicidal thoughts. I instantly became a walking zombie but didn't have the judgement to realize I was stoned out of my mind. I continued in this state for almost 4 years until May 07. At that time the doctor I was seeing decided that because I had missed a total of two appointments in this nearly 4 years he was going to dismiss me as a patient. He sent me a letter of dismissal of his services with only two weeks notice. He refused to even take my calls, put me on some type of weaning program to get off all these very highly addictive medications, no nothing. You don't have to be a doctor to understand how addictive these meds are. After only a few days, as my scripts ran out and I had no refills, I went into convulsions, seizures and even attempted suicide. My kidneys failed. It can take months to get all these drugs out of your system and all the pharmaceuticals recommend that anyone withdrawing from them do so in a phased timed, gradual way. To withdraw from them suddenly is totally absurd. No doctor in his right mind would do this to a patient. I had suffered a near fatal bout of Pancreatitis in 06 and by the time the doctor discharged me I had (and still have) a severe case of Tardive Dysmensia (uncontrolled mouth movements) which is totally maddening. It's been two years now I'm still totally screwed up from the impact of the sudden wtihdrawal symtoms which I suffered from. Before I started these drugs the only things wrong with me was my mental state. Now after the schock and truama of the past two years I now suffer from high BP, elevated tryglycerides, severe insomia, depression, anxiety, Restless Leg Syndrome, suicidal thinking, memory loss, loss of kidney function, and more. At 64 years of age there is little chance of getting better. I complained to The Texas Medical Board but they found no wrong doing with this doctor dismissing me in the fashion in which he did. Anyone that doubts what I have said I recommend they get on all these drugs for 4 years and then have them suddenly pulled out from under you. Just one of these drugs alone, say Xnax, can cause some unbelievable withdrawal symtoms. And to think I survied withdrawing from 5 of these at one time. I don't believe there is anyone, anywhere in the world that can go through this experience without some degree of symtoms.

heather

May 13, 2009 at 6:16 am

I have gained weight since I've been on psychiatric medications. When I was younger I didn't have weight problems as bad as I do now. I never had an episode before I took these medications. I am so tired of the side effects but I don't know how to get off of Seroquel XR. If I stop taking it, will I have an episode? Does anybody know how to safely get off this medication? I also have discove[Show More]I have gained weight since I've been on psychiatric medications. When I was younger I didn't have weight problems as bad as I do now. I never had an episode before I took these medications. I am so tired of the side effects but I don't know how to get off of Seroquel XR. If I stop taking it, will I have an episode? Does anybody know how to safely get off this medication? I also have discovered that I am having angry episodes where I can't control my anger and go off on the slightest thing. All of this is effecting my relationships with loved ones especially my husband.

Oscar

May 4, 2009 at 8:08 am

Yes i filed back in 20005, and i have had alot of problems, my body has not been the same. i've got the weight gain, diabetes,thyroid, and i lost one of my kiendy all from taken SEREQUEL. I have had two surgerise. My hole body has been affected, MY muscles, and it's hard wanting to do things and can't, and it hurts not been able to do, to work and keep my body in shape. I was taken 500mg. of seroq[Show More]Yes i filed back in 20005, and i have had alot of problems, my body has not been the same. i've got the weight gain, diabetes,thyroid, and i lost one of my kiendy all from taken SEREQUEL. I have had two surgerise. My hole body has been affected, MY muscles, and it's hard wanting to do things and can't, and it hurts not been able to do, to work and keep my body in shape. I was taken 500mg. of seroqel a day and it would have kill me, that's what the doctor told me.

Michael

May 3, 2009 at 2:24 pm

i started seoquel 4 years ago.i have gained fifty pounds in the beginning od initial dosing,now i find out im going to die in a couple of years from diiabetes and pancreatitus.it is almost impossible to go off seroquel as it very addictive.i think the psychiatristsb are systematicaqlly killing the mentallly ill w2ith this drug.get off thee drug while their is still tme

john

April 18, 2009 at 1:42 pm

I started taking Serequel in oct 03 along with Welbutrin, Cymbalta, Lexapro, Xnax and Restoril. Had been diagnosed with severe depression and anxiety. Stayed on this medication for nearly 4 years until May 07. At that time I had become so goofy from the meds I didn't even know what day of the week it was. This includes being charged with a DWI in state of Texas. In 06 I had a near fatal bout [Show More]I started taking Serequel in oct 03 along with Welbutrin, Cymbalta, Lexapro, Xnax and Restoril. Had been diagnosed with severe depression and anxiety. Stayed on this medication for nearly 4 years until May 07. At that time I had become so goofy from the meds I didn't even know what day of the week it was. This includes being charged with a DWI in state of Texas. In 06 I had a near fatal bout of Pancreatitis. I had also developed a severe case of Tardive Dyskensia which my prescribing doctor would not address In May 07 I joined in litigation against Astra Zeneca in regard to Serequel They notified my doctor about my participation in the suit and he wrote me a letter of dismissal using as an excuse that I had missed too many appointments. Actually I had missed only 2 in nearly 4 years. I had to withdraw cold turkey from all these highly addictive meds. Attempted suicide, had numerious seizures, hallucinations along with many other horror stories. My doctor would not even refer me to another doctor. Some of these drugs take months, even years to get off because of their addictive qualities. Doctor gave me all of two weeks notice. Two years later at this writing am still going through the trauma of being on all these meds then have to suddenly withdraw. Have not been able to find an attorney to take any action against the doctor although I'm still a litigant against Astra Zeneca in regard to Serequel.

Jamal

April 13, 2009 at 4:54 pm

In 2008 my younger brother was hospitalized.The doctor put him on Seroquel.He was on this medicine for about 3 months when he started having severe chest pains.He thought he was going to die. Then my mom took him to our family doctor,she dianosed him with severe anxiety attacks.She took him off the Seroquel,he still has anxiety attacks but not like he did when he was on Seroquel.He now has to take[Show More]In 2008 my younger brother was hospitalized.The doctor put him on Seroquel.He was on this medicine for about 3 months when he started having severe chest pains.He thought he was going to die. Then my mom took him to our family doctor,she dianosed him with severe anxiety attacks.She took him off the Seroquel,he still has anxiety attacks but not like he did when he was on Seroquel.He now has to take medicine for anxiety.BEWARE OF SEROQUEL!!!

Lena

April 13, 2009 at 4:42 pm

Seroquel is a habit forming drug,I don't care what anyone says.My husband is addicted to it.If he does't take it he will not sleep,he becomes irritable and agitated.Also,it causes diabetes.He has never had a promblem with diabetes,when he started taking Seroquel,his blood sugars rose into the high 500's and 600's.He is now on 3 different medications for diabetes.He has also had a weight gain of ab[Show More]Seroquel is a habit forming drug,I don't care what anyone says.My husband is addicted to it.If he does't take it he will not sleep,he becomes irritable and agitated.Also,it causes diabetes.He has never had a promblem with diabetes,when he started taking Seroquel,his blood sugars rose into the high 500's and 600's.He is now on 3 different medications for diabetes.He has also had a weight gain of about 70lbs.in less than 6 months.He wants to stop taking it but cannot go to sleep when not taking it.So be careful everyone,this is not a medication I would reccomend for anyone.

seth

March 21, 2009 at 7:25 am

My younger brother and I, ages 28 and 30, were diagnosed with severe cases of type 1 diabetes 6 months apart him first at 26 years old then 6 months later I was diagnosed and we both had been presrcibed Seroqual about 4 and 5 years ago. I have no doubt in my mind that taking these medication are dangerous . Before my and I brother were prescribed these medications, we were physically healthy. Now [Show More]My younger brother and I, ages 28 and 30, were diagnosed with severe cases of type 1 diabetes 6 months apart him first at 26 years old then 6 months later I was diagnosed and we both had been presrcibed Seroqual about 4 and 5 years ago. I have no doubt in my mind that taking these medication are dangerous . Before my and I brother were prescribed these medications, we were physically healthy. Now both of us have to take between 6 and 10 shots a day of two different kinds of insulin and test contantly. I hope that this is sufficient information for potential litigation for ourselves and others. This has been a great concern of mine.

Kim

March 14, 2009 at 12:40 am

I have been on Seroquel 600 mg. for eight years. I had a massive stroke in September 26,2000. I was 37 year old. I had a blood clot in my brain. From reading all this I am scared of this drug "Seroquel". I have bad migraines alot. After my stroke I gained 40 lbs, but I lost all that and more. For my seizures is Topamax 300mg. Thanks for the info.

Jason

February 28, 2009 at 1:39 am

I would also like to add that i have monitored my blood pressure during these migranes, when i wake it is 124/89 during slight migrane it is evelated to 155/94, and heavy migranes are closer to 190/95

Jason

February 28, 2009 at 12:55 am

I started seroquel with the dosage pack they supplied 50mg, 100mg 200mg, then 300mg. uping dosage each day. about 3 weeks later my doctor upped my dosage to 600mg asuring me it was ok that people are regularly perscribed dosages over 1000mg. When on 600mg i experienced sudden jerking of my head to the left, mood swings, with violent behavior, and im not a violent person at all. the doctor immediat[Show More]I started seroquel with the dosage pack they supplied 50mg, 100mg 200mg, then 300mg. uping dosage each day. about 3 weeks later my doctor upped my dosage to 600mg asuring me it was ok that people are regularly perscribed dosages over 1000mg. When on 600mg i experienced sudden jerking of my head to the left, mood swings, with violent behavior, and im not a violent person at all. the doctor immediately took my off the medication and changed it. the new medication was having no results so he put me back on seroquel starting with the dosage pack again. about 3 weeks later my dosage was again upped to 500mg this time. I started experiencing migraine headaches shortly after, starting in the evening, it stayed located in my left temple. the migranes became worse happening more often. they would come on suddenly and leave suddenly for just a few minutes, and i would get the extreme ones in the late afternoon, they started effecting the whole left side of my head making it feel like it was going to explode. I went to my family doctor and he ordered a ct scan, the results came back with no problem. I am currently waiting an appointment for a mri scan, but my psych suggest that it may be the seroquel leaving my system and perscribed seroquel xr at 500mg, i woke up with a panic attack and felt really out there the next day, i lowered my dosage on my own to 300mg of xr, the migranes have almost gone away since that, i still experience the jerking to the left though. my psych said i should stay at 300mg and do not discontinue until i get my mri results.

James

February 16, 2009 at 4:25 am

I have been on seriquell for one year now 200mgs foe bi polar i have lost weight sleep like a baby and go to work everyday with no problems, I am sorry to hear all the bad story's it has worked well for me

Kinney

January 30, 2009 at 6:24 pm

My wife took Seroquel for 3 yrs. She was diagnosed with diabetes after 2 yrs of taking the med. She now has permanent nerve damage (neuropathy) in her legs and now has a pain pump to help control the pain. She also has partial gastroparalysis. Her stomach does not digest properly. Another diabetic complication. Seroquel is a very bad drug and should be taken off the market. At present her lawsuit[Show More]My wife took Seroquel for 3 yrs. She was diagnosed with diabetes after 2 yrs of taking the med. She now has permanent nerve damage (neuropathy) in her legs and now has a pain pump to help control the pain. She also has partial gastroparalysis. Her stomach does not digest properly. Another diabetic complication. Seroquel is a very bad drug and should be taken off the market. At present her lawsuit is in front of a judge and we are waiting on that to help pay for some of her monthly medical expenses.

robert or bipolar bob

January 28, 2009 at 12:19 am

I have been on the quel for over ten years . this drug should be used for elephants .i now have a whole range of problems,i just wish they could have warned me of the gaining of weight. also the fact you cant funtion in the working world

carell-ayne

January 20, 2009 at 12:11 am

I have been on Seroquel for 7 monthsI for anxiety 7 depression I have side effects that are heightened by this drug. I wake up in the morning take my Seroquel XR and within 45 min I am more anxious, depressed and contemplating suicide. I am constantly restless and can't concentrate at all. It seems to come in waves. I have inflammation in my joints.My husband does not support me and in fact believ[Show More]I have been on Seroquel for 7 monthsI for anxiety 7 depression I have side effects that are heightened by this drug. I wake up in the morning take my Seroquel XR and within 45 min I am more anxious, depressed and contemplating suicide. I am constantly restless and can't concentrate at all. It seems to come in waves. I have inflammation in my joints.My husband does not support me and in fact believes that I am worse and need to be on more medication. The Doctor and my husband and friends believe that is so and believe that it is my illness talking so I need more drugs. My Doctor refuses to take me off this drug because he says it is the only drug that works for me. I have decided to wean myself off this horrible drug and help with alternative medicine.

Victoria

January 16, 2009 at 3:54 pm

I have been treated for bipolar disorder for many years. 7 years ago, my doctor put me on 300 mg. of seroquel. 2 years ago my face began to go into facial spasms. he reduced the Seroquel from 300 mgs to 200 mgs. it became a little better, but never went away. Soon, the facial spasms became severe again. he said it was not the seroquel causing this. ( another lie) 6 months ago, my toungue s[Show More]I have been treated for bipolar disorder for many years. 7 years ago, my doctor put me on 300 mg. of seroquel. 2 years ago my face began to go into facial spasms. he reduced the Seroquel from 300 mgs to 200 mgs. it became a little better, but never went away. Soon, the facial spasms became severe again. he said it was not the seroquel causing this. ( another lie) 6 months ago, my toungue started darting back and forth, right hand tremoring, knees tremoring, and was diagnosed with Tardive Dyskenisia, permanent damage to the central nervous system, and irreversable at my age. My primary physician, a neurologist, and Pschychiatrist have agreed on this diagnosis. Weight gain, thyroid problems, and pancreatitis, I now have. I spent 20 years in the med ical fieield as a nurse, and respiratory therapist, and am livid at this sort of incompetency. People with mental illness, MRDD, and other innocents are being maimed by this drug. I have observed children becoming diabetic, with no family history of diabetes, people tremoring, and beingt put on cogentin for the symptoms, but not reducing the dose of seroquel, which means the central nervous system damage continues. If you have experienced any of these symptoms, please contact the FDA, as I did. They encouraged me to tell people to tell them about this drug and it's side effects, because they can not investigate this company unless we all let them know. please speak up to your congressman, senator, and anyone who will listen. Doctors who perscribe this medicine, and allow diabetes, brain cancer, pancreatitis thyroid damage, should lose their license. Thank you.

Side Effects of Seroquel and Zyprexa Linked to Risk of Sudden Heart Death : AboutLawsuits.com

January 16, 2009 at 3:05 pm

[...] over the diabetes side effects of their atypical antipsychotic, and the first trials in the federal Seroquel litigation are currently scheduled to begin next [...]

TAMMI

January 14, 2009 at 12:06 am

I HAVE BEEN ON SEROQUEL FOR ABOUT 5 YRS, I HAVE BIPOLAR 1, MY DOSE GOT AS 600MG, I WENT TO THE MENTAL HOSPITAL FOR SUICIDIAL DEPRESSION, THE DR DECIDED TO TAKE ME OFF THE SEROQUEL AND CHANGE ME TO GEODON, HE WENT FROM 600MG, TO 400, TO 200 AND STOPPED IT IN THE MATTER OF 4 DAYS, OMG, I FEEL LIKE IM GONNA DIE, I CANT SLEEP, I HAVE HAD A COUPLE OF WHAT FEEL LIKE SEIZURES, THE GEODON DOESNT DO ANYTH[Show More]I HAVE BEEN ON SEROQUEL FOR ABOUT 5 YRS, I HAVE BIPOLAR 1, MY DOSE GOT AS 600MG, I WENT TO THE MENTAL HOSPITAL FOR SUICIDIAL DEPRESSION, THE DR DECIDED TO TAKE ME OFF THE SEROQUEL AND CHANGE ME TO GEODON, HE WENT FROM 600MG, TO 400, TO 200 AND STOPPED IT IN THE MATTER OF 4 DAYS, OMG, I FEEL LIKE IM GONNA DIE, I CANT SLEEP, I HAVE HAD A COUPLE OF WHAT FEEL LIKE SEIZURES, THE GEODON DOESNT DO ANYTHING, I FEEL LIKE I HAVE A HORRIBLE FLU, I STOPPED THE GEODON, AND WENT BACK TO 300MG OF SEROQUEL, IM SLEEPING AGAIN AND I DONT THINK IM GONNA DIE... GETTING OFF THIS DRUG IS THE HARDEST THING IVE EVER DONE, I PLAN ON WEANING THE 300 SLOWLY, AND I MEAN SLOWLY, I CANT DO THE CRASH NO SLEEP THING.... I HATE THIS DRUG

michael

January 11, 2009 at 2:40 am

I too was put on Zyprexa first and then changed to Seroquel for depression, sleep, and bi-polar. I gained significant weight had a bout with pancreatitis and now am dealing with hyperglycemia and hyperlipidemia. I am currently being weaned off to Lamactil. I warn everyone about this medication and if you havn't started on it don't. If you are on it get weaned off, there are much safer medicati[Show More]I too was put on Zyprexa first and then changed to Seroquel for depression, sleep, and bi-polar. I gained significant weight had a bout with pancreatitis and now am dealing with hyperglycemia and hyperlipidemia. I am currently being weaned off to Lamactil. I warn everyone about this medication and if you havn't started on it don't. If you are on it get weaned off, there are much safer medications to treat your symptoms. Believe me, I work in medicine.

Mikey

January 10, 2009 at 8:11 am

When I was 18yrs old I admitted myself to a Psychological facility in Los Angeles, CA. It was deemed that I had a severe anxiety disorder that lead me to an attempt at suicide. My doctors gave me the drug along with a barrage of other anti anxiety and anti depressents that they assured would "help" me with my condition. They advised me to mix Zoloft, Kolonzipam, Buspar, and Seroquel to treat my pr[Show More]When I was 18yrs old I admitted myself to a Psychological facility in Los Angeles, CA. It was deemed that I had a severe anxiety disorder that lead me to an attempt at suicide. My doctors gave me the drug along with a barrage of other anti anxiety and anti depressents that they assured would "help" me with my condition. They advised me to mix Zoloft, Kolonzipam, Buspar, and Seroquel to treat my problem. Seroquel left me practically inebriated i gained 30lbs yet did not eat for days on end. I was unable to focus on common tasks, was constantly confused about my surroundings. I experienced blackouts and short term memory loss. I recently heard of the severe side effects that can come from this drug. My doctors KNEW that there was a long history of diabetes in the family. I have been too afraid to be tested for fear that my anxiety would take hold over the situation. Since I have self weened myself off of this drug and started to practice herbal medicine and meditation and have lost the weight gained. The doctors said the drug would put me into a dreamless sleep as I suffer from night terrors from my childhood. I worked at a preschool while taking the medication and the doctors said it would not effect my work. What would have happened if I blacked out while on the job, or driving home.

Barbara

December 31, 2008 at 2:18 am

I am very sure that seroquel has killed my Daughter on Sept. 17, 2007. She did not like the way it was making her feel, so I was going to take her back to the Doctor to change it, but on that Monday, I came home and she was sleeping (dead) the same as when I left that morning. She had not budged. She was cold as ice, her lips were blue and I could not move her at all. This was so distressing to [Show More]I am very sure that seroquel has killed my Daughter on Sept. 17, 2007. She did not like the way it was making her feel, so I was going to take her back to the Doctor to change it, but on that Monday, I came home and she was sleeping (dead) the same as when I left that morning. She had not budged. She was cold as ice, her lips were blue and I could not move her at all. This was so distressing to me that I am on meds to help me get through loosing her. She was my baby and she always will. Her name was Brandi Lynn and I miss and Love her so much. I feel like I have a hole in my heart where she belongs. This is why I know that it was the seroquel that killed her that day.

kevin

December 24, 2008 at 9:56 pm

my brother had been taking seroquel for idont know how long or exactly why, he was just 39 when i lost him 2 weeks ago i just seen him 2 days before ,come to find out ,a doctor had him on 1200 mg a day without a reason , i say this because ,i gave him a ride to the doctors office ,he was in there for less than 10 min ,he walked out with. the serquel scripts ,i loved my brother like anyone else [Show More]my brother had been taking seroquel for idont know how long or exactly why, he was just 39 when i lost him 2 weeks ago i just seen him 2 days before ,come to find out ,a doctor had him on 1200 mg a day without a reason , i say this because ,i gave him a ride to the doctors office ,he was in there for less than 10 min ,he walked out with. the serquel scripts ,i loved my brother like anyone else would. i do know he had high blood pressure ,high cholesterol, and enlarged liver, from what i understand he shouldnt have had this drug at any mg.everyone be careful ,please give me some insight on how i should handle this situation. thank you kevin

retirewealthy

December 23, 2008 at 4:27 pm

I have been taking 100 mg for sleep for 3 months and it works very well. I have gained weight, BUT, I feel better and it's worth the "side effects" Sleeping is more important to me anyway

Gary

December 20, 2008 at 12:41 am

I have a bad taste in my mouth over the use of seroquel several years ago becase the doctors new it was experimental and after two times of having the dosage lowered I finally ha to tell them I quit and go back to stellazine. I have a case with the florida judge and since this drug I have collasped three times, broke some bones in my back, had to have an operation to cement them, put a gash in m[Show More]I have a bad taste in my mouth over the use of seroquel several years ago becase the doctors new it was experimental and after two times of having the dosage lowered I finally ha to tell them I quit and go back to stellazine. I have a case with the florida judge and since this drug I have collasped three times, broke some bones in my back, had to have an operation to cement them, put a gash in my head had six stitches, just passed out and wonder why

Seroquel Problems Mount for AstraZeneca as First Trial Approaches : AboutLawsuits.com

December 8, 2008 at 6:18 pm

[...] As of November 5, 2008, AstraZeneca has indicated that they are aware of 9.060 Seroquel lawsuits that have been filed in state and federal court involving a total of 15,026 plaintiffs. This means that the over 1,500 people have filed cases since August 27, 2008, when AstraZeneca reported that just over 13,000 plaintiffs were involved in the Seroquel litigation. [...]

jason

November 9, 2008 at 7:06 pm

I have taken seroquel for deppression 9 months on maximum of 75mg in 2007-2008. I had a relapse of this, get admiited and had to take celexa and seroquel. Seroquel starting at 100mg for 4 days, and then 400mg for now. I told the doctor that this is too high dose and I feel awful and I think of side effects. Still she says it is okay, since my blood work is normal. I just want to get of these medi[Show More]I have taken seroquel for deppression 9 months on maximum of 75mg in 2007-2008. I had a relapse of this, get admiited and had to take celexa and seroquel. Seroquel starting at 100mg for 4 days, and then 400mg for now. I told the doctor that this is too high dose and I feel awful and I think of side effects. Still she says it is okay, since my blood work is normal. I just want to get of these medictions. I just wonder how much damage it has done to liver, pancreas and my mind. Once I get off of these I do all natural ways to fix everything. Melotoinn helps for seelp, st.john wort, b-complex, omegas,. Deficienicies of some nutrients can also cause depression, in addition to stress, anxiety and etc...Safer methods must be done first at all costs, because they work with the body, instead of taking toxic drugs. I feel so ashamed of knowing it yet still taking these drugs. If I tell my doctor about my concerns, they don't care, they say you need it for your damn treatment.

Mary

November 9, 2008 at 2:03 am

My daughter went to Fla. to visit and went into a rehab and was prescribed serequel,ativan and celexa, she got mad at him and came back after a month, i noticed the changes in her loos her face was much larger and twisted and her personality was horrible,after being here 4 day she desices to go back and went out on sat. night and came home about 1.30 and ask me for a zanex and i said no and she k[Show More]My daughter went to Fla. to visit and went into a rehab and was prescribed serequel,ativan and celexa, she got mad at him and came back after a month, i noticed the changes in her loos her face was much larger and twisted and her personality was horrible,after being here 4 day she desices to go back and went out on sat. night and came home about 1.30 and ask me for a zanex and i said no and she kept on running her mouth so i got up and told her to leave and she snapped and beat me and tried to kill me and i call 911 and she went to jail and is still there, now i did not realize the danger of this drug until i started reading up on it it is very lethal.

lawrence

October 31, 2008 at 8:47 pm

I'm supposed to take 400mgs a night for sleep and bipolar but I reduced myself down to 200mgs because my heart was irregular and pounding. When I felt my heart it would thump 3 times slow and a few times fast and just automaticlly thump slow.I also feel this weight on my heart too.I still get the same side affects on the 200mg dosage.

roxanne

October 23, 2008 at 11:35 pm

I'm 20 year old female I have been on serquoel about 2 years now. For sleeping and bi-polar. I have not had any side effects or gained weight. This med really works well with me.

Ray

October 20, 2008 at 8:12 pm

I have been taking 100mg seroquel for about 10 months. Anyways i ran out of my prescription for a day. I have been having migraines everday after going to the gym. I noticed on the day i didn't take seroquel i did not have a migraine nearly as bad as i would have. I have taken a lesser dose and have noticed my after workout migraine almost is not even there now. I believe seroquel is causing [Show More]I have been taking 100mg seroquel for about 10 months. Anyways i ran out of my prescription for a day. I have been having migraines everday after going to the gym. I noticed on the day i didn't take seroquel i did not have a migraine nearly as bad as i would have. I have taken a lesser dose and have noticed my after workout migraine almost is not even there now. I believe seroquel is causing me migraines. I also notice i seem to be less irritable when off this medication. I want to get off of it but it is so hard because of the sleep issue, and also the anxiety it causes when coming off of it. Just wanted to throw that out there.

myra

October 17, 2008 at 11:34 pm

I am on 200mg of seroquel and would like to change, has anyone heard about abilify and its side effects/

Christina

October 7, 2008 at 4:07 pm

I'm a 22 year old female. I started takeing seroquel 2 years ago.I started at 300mg i weighed 175 when i started. and six months ago i weighed 295. i have lost 40 pounds since my doctor reduced my dose to 25 mg. i also now have a heart doctor because my heart beats so fast and i have to take heart meds. i also have early artaritus in my back because i gained so much weight in such a shot time. and[Show More]I'm a 22 year old female. I started takeing seroquel 2 years ago.I started at 300mg i weighed 175 when i started. and six months ago i weighed 295. i have lost 40 pounds since my doctor reduced my dose to 25 mg. i also now have a heart doctor because my heart beats so fast and i have to take heart meds. i also have early artaritus in my back because i gained so much weight in such a shot time. and when i was takeing 300mg i felt like i was in a coma all day i could barley function. now that i take 25mg i fell much better. when i took 300 mg and my heart would beat fast they told me i was having panic attacks and i had never had panic attacks in my life. so then they put me on something for that. and then that medication made me depressed. so then the put me on an anti depressant. i felt like a zombie just simply alive but not living life. now that i don't take a bunch of medication i feel like a new person. but the lasting effects of seroquel have already done perminate damage. where do i go to goin the lawsuit? someone need to pay for all of this. but to anyone reading this who has went threw some of the things i have. when you finally stop taking so much medication and are able to think you relize that you are just playing a mind game with yourself.

Ann

October 4, 2008 at 9:35 pm

have been taking 400 mg of Seroquel and 1200 mg of Neurontin for years. (I am a 52 year old female). Several weeks ago I begin having scary reactions 1.50 hours after taking the Seroquel. (pounding heart, low blood pressure 60/40, shaking legs, sometimes waking up and gasping for air). I have tried to break the Seroquel in half, but I get the same reactions. Why would this start happening. In [Show More]have been taking 400 mg of Seroquel and 1200 mg of Neurontin for years. (I am a 52 year old female). Several weeks ago I begin having scary reactions 1.50 hours after taking the Seroquel. (pounding heart, low blood pressure 60/40, shaking legs, sometimes waking up and gasping for air). I have tried to break the Seroquel in half, but I get the same reactions. Why would this start happening. In the past, I have had to cut back the Seroquel due to weight loss. However, I have not lost weight in two years.

Arjan

September 21, 2008 at 7:39 pm

Dear Lisa, Please be very careful, sleep medication is not health at all, also not for performance (in the long run). There was an interesting article about it in Harvard Business Review: Sleep Deficit: The Performance Killer http://harvardbusinessonline.hbsp.harvard.edu/b02/en/common/item_detail.jhtml?id=R0610B It will handle all about sleep, problems and medication use.

Erin

September 18, 2008 at 6:28 pm

My dr. put me on Serequel, 50mg/ night, just last week. I am feeling great! This is combined with a 20mg of Celexa. I am now scared to take this because of what I am reading here. I feel awesome( though I am not looking forward to the weight) .

DONNA

September 17, 2008 at 7:08 pm

I have been taking up to 400.mg of SereQuel for the last 3 years. I have tried most sleeping medications and none have worked like this one. I have gained weight but I would rather be fat than sleep deprived. I keep up with regular lab work and watch my blood sugar. All medications have bad side effects. Question I have is could the effects be contributed to the mixing of medications.

Maggie

September 11, 2008 at 7:13 pm

I have been on Seroquel for several years now. I have gained 40 pounds and am left sluggish. I have been a migraine sufferer since I was in my teens, but the addition of Seroquel has caused daily migraine headaches, inflammation, memory difficulty and I now have a left sided bruit (I can hear my pulse inside my ear). One might ask how I know that Seroquel is the cause? I know this because I st[Show More]I have been on Seroquel for several years now. I have gained 40 pounds and am left sluggish. I have been a migraine sufferer since I was in my teens, but the addition of Seroquel has caused daily migraine headaches, inflammation, memory difficulty and I now have a left sided bruit (I can hear my pulse inside my ear). One might ask how I know that Seroquel is the cause? I know this because I stopped taking it for approximately 2 months. The good news is that the daily migraines and inflammation stopped as well as the bruit and I received several comments that I looked thinner. The better news is that even though I was taking the medication for bipolar illness, I didn't go crazy without it. The bad news is that as I have become dependent on the medication for sleep....I can't sleep without Seroquel and I began to have some anxiety. The worse news is that due to those reasons, I have now been back on Seroquel for the past week and the inflammation, weight gain, daily migraines, fatigue and audible bruit are back. Has anyone else had this problem and/or have suggestions as to how to combat insomnia and anxiety without using Seroquel?

marti

September 11, 2008 at 3:33 pm

Not all things about this med are bad. Not everyone haas bad effects. I have been on for Seroquel for three years and have zero bad effects. This medicine has been a blessing for me.

Beverly

September 6, 2008 at 12:33 am

Lisa please get help weaning yourself off and PLEASE stay away from anti-psychotic medications. Go to this link http://www.cchr.org/ read what is happening to millions of innocent people. My brother was given seroquel at extremely high doses for over two years...it has destroyed his mind. No I mean destroyed....I begged doctor to get him off the seroquel and ativan that he had him on also. It [Show More]Lisa please get help weaning yourself off and PLEASE stay away from anti-psychotic medications. Go to this link http://www.cchr.org/ read what is happening to millions of innocent people. My brother was given seroquel at extremely high doses for over two years...it has destroyed his mind. No I mean destroyed....I begged doctor to get him off the seroquel and ativan that he had him on also. It put him in a drug induced psychosis. Well about the time he was weaned off.........the damage was done. He damn near stays in a psychotic state of mind. He has destroyed every thing in his home. I have been trying to get him committed in hopes of getting him help. He has bee arrested 17 times since Feb. of this year. His attorney knows he is mentally ill. I gave her the papers....all she does is bail him out. That's how that treat people like this in the state of Texas. This is the worse inhumane treatment of a human being that I have ever seen. Lisa it's all about money and power. There are many other natural things to help you sleep. Research, research.....there is tons out there.

John

September 5, 2008 at 11:03 pm

Lisa, I would suggest a sleep study to find out why you are not sleeping. All medications do is solve the symptoms, not the problem, and usually have side effects. Also, look into natural alternatives, and chiropractors. There are good and bad chiropractors out there so do your homework on that as well.

Lisa

September 5, 2008 at 1:23 pm

I was put on Seroquel a few years ago and have gained a signifigant amout of weight. How can I wean myself off of these? These were prescribed to me for sleep and I was on 100 mgs. but have cut down to 50 mgs. I would like to get off these all together but is there something out there that is safe for me to take. I have tried ambien and lunesta but they didn't work. Thanks, Lisa

Arjan

September 5, 2008 at 11:10 am

Antipsychotic medication causes a lot more damage then these claims are for, however, it is a lot harder to proof. Antipsychotics cuase an 'early dead' in anyone that takes the medication, and there are other severe and fatal risks such as Tardive Dyskinesia, Neuroleptic Maligne Syndrome (NMS) etc. etc. And the medication deliver worse results then a humane 'non medication' therapy would bring,[Show More]Antipsychotic medication causes a lot more damage then these claims are for, however, it is a lot harder to proof. Antipsychotics cuase an 'early dead' in anyone that takes the medication, and there are other severe and fatal risks such as Tardive Dyskinesia, Neuroleptic Maligne Syndrome (NMS) etc. etc. And the medication deliver worse results then a humane 'non medication' therapy would bring, also in de acute / severe cases as the Soteria Research has shown. Antipsychotic medication make the psychosis biologically worse then it was before, however, it 'supresses' the sideeffects from it so that it becomes less visible. You can imagine that it isn't healty to do that and people can recover 100% without the use of medication. What antipsychotic medication does is this: it causes dopamine receptors to be blocked and in response the brain will make it more sensitive so that when you stop using the medication, you will get a more severe psychosis then you have ever experienced.

Daniel Haszard

September 4, 2008 at 6:15 pm

Zyprexa has generated a lot of bad press for Eli Lilly and they still have unresolved Zyprexa settlement claims. Eli Lilly is 'reaping the whirlwind' for aggressive marketing of Zyprexa that has caused suffering and deaths. Zyprexa is being avoided by doctors they aren't prescribing it for new patients at all anymore. -- Daniel Haszard Zyprexa patient who got diabetes from it.

Seroquel Lawsuit : AboutLawsuits.com

September 4, 2008 at 4:47 pm

[...] As of August 27, 2008, over 13,000 people have filed cases in state or federal court as part of the Seroquel litigation. The first trials in the MDL are scheduled to begin in early [...]
"*" indicates required fields