Side Effects of Flomax Linked to Severe Hypotension in Men: Study
November 08, 2013
By: Irvin Jackson
According to the findings of new research, the prostate drug Flomax may put men at an increased risk for severe hypotension when the treatment is first started.  
In a study published in the British Medical Journal on November 5, researchers from the FDA and universities in the U.S. and Canada indicate that Flomax side effects may cause older men to experience a spike in hypotension risk during the first eight weeks of treatment.
Flomax (tamsulosin) is an elective medication used to treat urinary problems in men with enlarged prostates. It is prescribed to reduce difficulties like frequent urination, urgent need to urinate and waking up during the night. It was introduced in 1997 by Boehringer Ingelheim and generated sales in excess of $1 billion in 2008.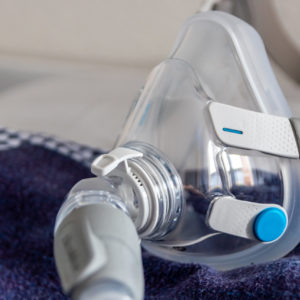 Did You Know?
Millions of Philips CPAP Machines Recalled
Philips DreamStation, CPAP and BiPAP machines sold in recent years may pose a risk of cancer, lung damage and other injuries.
Learn More
The researchers in this study looked at paid claims from more than 102 healthcare plans involving more than 300,000 patients and identified men between the ages of 40 and 85 who were diagnosed with benign prostatic hyperplasia, or an enlarged prostate from January 2011 through June 2011. They compared men who took Flomax with those who took drugs like Proscar and Avodart.
According to the findings, men who took Flomax suffered 42.4 severe hypotension events per 10,000 person years, compared to 31.3 events per 10,000 person years for drugs like Proscar. The researchers say the data indicates that the risk of severe hypotension linked to Flomax use doubles in the first four weeks of treatment and is 50% higher through weeks five through eight before dropping to normal levels.
Men who were taken off Flomax and later restarted it saw similar increased risks when treatment began anew.
"This association suggests that physicians should focus on improving counseling strategies to warn patients regarding the 'first dose phenomenon' with tamsulosin," the researchers concluded. They also noted that drugs linked to similar risks carry black box warnings about hypotension; the strongest label warnings the FDA can require a drug to carry.
Although Flomax warnings are included on the label about the risk of hypotension, it is not placed in a black box and information on a potential "first dose phenomenon" is not provided, researchers note.
Hypotension is low blood pressure, which can lead to reduced oxygen to the brain and vital organs and in severe cases can send victims into shock.
Side effects of Flomax have also been linked to eye problems after cataract surgery, potentially causing a complication known as Intraoperative Floppy Iris Syndrome (IFIS). According to a study published in The Journal of the American Medical Association in May 2009, the risk of eye problems from Flomax may be more substantial than previously indicated by the manufacturer.
While the Flomax eye problems were most severe when the drug was used two weeks before cataract surgery, the study suggested Flomax can cause problems even when patients have ceased using it up to a year before surgery. Approximately 2 million cataract surgeries are performed each year in the United States, and most involve older individuals.
A. D. Sharpe

May 7, 2015 at 6:25 pm

Tamsulosin + a BP drug like Bystolic will put you in the floor. And, not just when you begin taking it, but later on. When I could recover enoogh to walk 3 steps and sit down, my BP reading was 58/28. If taken for BPH, you WILL pee every 90 minutes during the night.
"*" indicates required fields