Side Effects of BPA Exposure Linked to Sexual Problems for Men: Study
November 13, 2009
By: AboutLawsuits
New research suggests that high exposure to the chemical Bisphenol A (BPA), which is found in many hard plastic bottles and other consumer products, may increase the risk of erectile dysfunction and other sexual problems for men.
BPA is a chemical used to make many plastic products hard and shatterproof. It is used in the manufacture of a variety of products, such as bottles, cans, cups, baby bottles and other food containers.
In recent years, concerns have surfaced that the chemical may leach into liquid contained in BPA plastic containers and accumulate in the body over long periods of time. It has been suspected that this could result in developmental abnormalities and other problems, especially among young children who can not eliminate BPA fast enough to prevent toxicity. As a result, many manufacturers of plastic baby bottles have stopped using the chemical and lawmakers in many states have called for a BPA ban in infant products.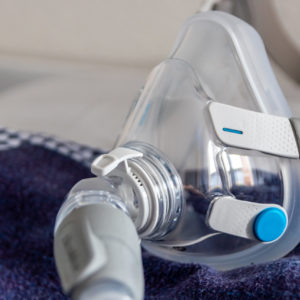 Did You Know?
Millions of Philips CPAP Machines Recalled
Philips DreamStation, CPAP and BiPAP machines sold in recent years may pose a risk of cancer, lung damage and other injuries.
Learn More
According to a new study conducted by researchers at Kaiser Permanent, adult factory workers in China who were exposed to high levels of BPA were found to be four to seven times more likely to report sexual and erectile dysfunction that workers who were not exposed to the chemical.
The results come just as the FDA is scheduled to complete a re-evaluation of the potential risk of health problems from BPA. Prior research has suggested that regular consumption of liquid from BPA plastic containers increases the amount of BPA detected in urine, confirming that the chemical does enter the human body. However, there have been few human studies that directly linked BPA to health problems, and the validity of prior research done on animals has been debated.
In this latest study, researchers looked at 634 male workers at four factories in China over a five year period. The men were exposed to levels of BPA that were 50 times higher than what the average consumer in the United States faces. The men were found to be at an increased risk of reporting problems with sexual dysfunction, such as erectile dysfunction or low sex drive, which was found to occur less than one year after they began to work in a high BPA-exposure environment.
The FDA originally maintained that BPA was safe in the levels used in the United States. However, the agency was criticized by its own science advisory board for ignoring a number of studies that suggested otherwise, and the agency decided to take a new look at the chemical when the Obama administration took office. The FDA has said that the results of the new review will be released near the end of this month.
U.S. Senator Charles Schumer has introduced legislation intended to ban BPA in infant products, and there are bills calling for BPA bans currently under consideration in several states. The state of Minnesota and the city of Chicago have already passed BPA bans.
Many retailers, such as Wal-Mart and Toys "R" Us, have already voluntarily decided to stop selling baby bottles that contain the BPA chemical, and many of the largest manufacturers of baby bottles, such as Avent, Evenflo, Disney First Years, Platex, Gerber and Dr. Brown, have voluntarily agreed to stop making baby bottles with BPA as well.
Rachaele

November 15, 2009 at 11:45 am

Thanks for bringing forward this information to the public.
"*" indicates required fields