Silicone Breast Implant Lawsuit Filed Over Problems with Allergan Natrelle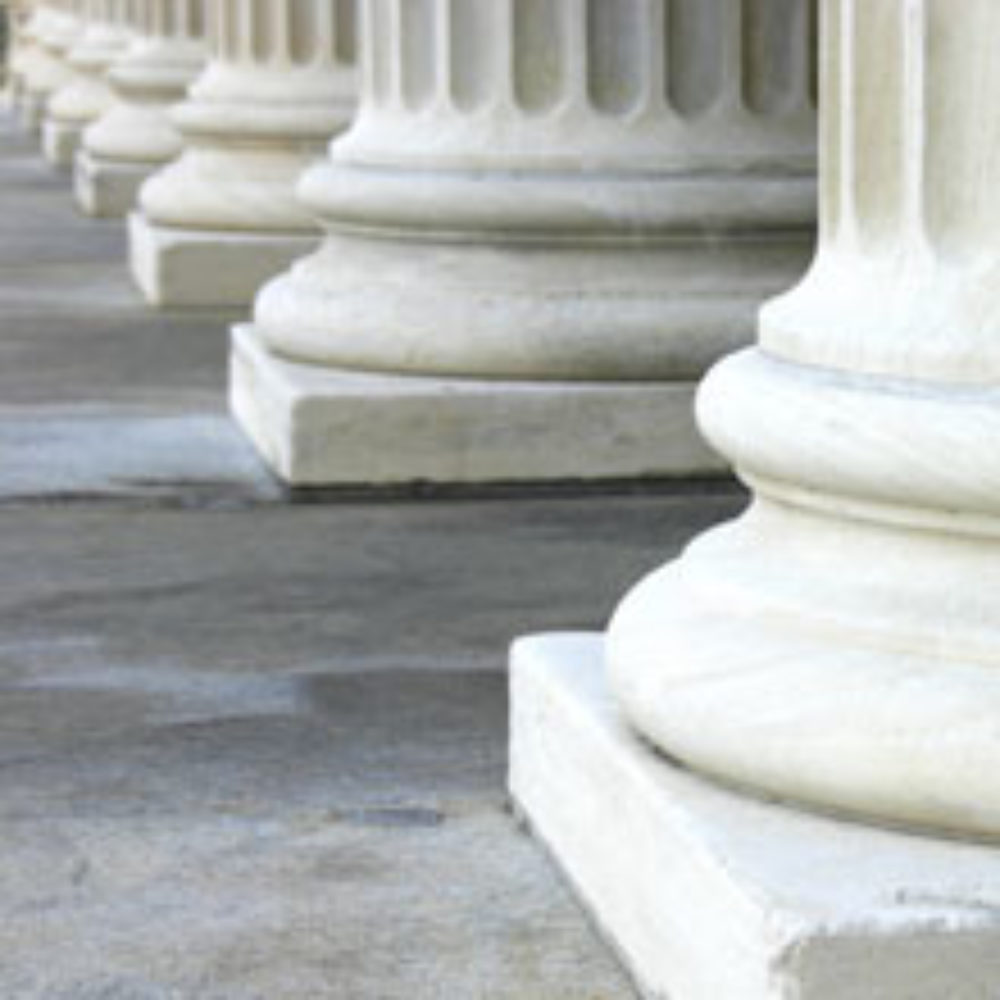 December 10, 2012
By: Irvin Jackson
An Arizona woman has filed a product liability lawsuit against Allergan, alleging that she suffered a number of complications from the company's Natrelle silicone breast implants, including neurological problems and vision loss.
The silicone breast implant lawsuit (PDF) was brought last month in the U.S. District Court for the District of Arizona by Nicole Weber, who indicates that after she suffered silicone bleeding into her body from the Natrelle implants.
According to the complaint, Weber received the implants in 2009, following a bilateral mastectomy due to breast cancer. Weber alleges that the Allergan Natrelle silicone breast implants were defectively designed and also claims that she was unwittingly enrolled in a safety study for the implants, without consent.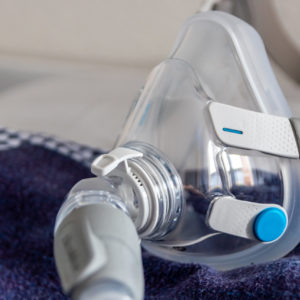 Did You Know?
Millions of Philips CPAP Machines Recalled
Philips DreamStation, CPAP and BiPAP machines sold in recent years may pose a risk of cancer, lung damage and other injuries.
Learn More
Weber indicates that her plastic surgeon, Dr. Bryan W. Gawley, directed her toward silicone implants despite her concerns about the safety of the device, telling her that they were proven safe and that the only women who were "kooks" complained about silicone implant problems.
The lawsuit claims Dr. Gawley was actually an investigator with the Breast Implant Follow-Up Studies Program (BIFS) and an agent for Allergan; information he failed to pass on to Weber.
BIFS is a 10 year prospective study ordered by the FDA after the silicone breast implants were allowed back on the market in 2006, following a 14-year ban. The study has the goal of recruiting 50,000 subjects.
Weber claims she was told to fill out BIFS questionnaires, but was never informed that she was part of a safety study on breast implants or that BIFS was related to Allergan.
After receiving the Natrelle silicone implants, Weber indicates that she began to experience complications that included tightness of the breasts, migraines, involuntary jerking and vision loss. Dr. Gawley repeatedly told her that the complications could not be caused by the Natrelle implant until they began to be more pronounced. Other specialists then told her that she had silicone sensitivity, after which Gawley suggested the implants might be bleeding into her body.
Weber had another plastic surgeon remove the implants in 2011, while Dr. Gawley continued to express doubt that they were causing her problems. Although many of the complications were alleviated with the removal of the implants, she continues to experience vision problems and problems with her immune system and extreme sensitivity to medications.
Weber is suing Allergan for product liability and negligence, and is seeking damages for financial loss, medical expenses, permanent injury, mental and physical pain and suffering and other damages.
Silicone Breast Implant Problems
In recent years, the FDA has issued several warnings to consumers regarding silicone breast implant side effects.
Women who are considering receiving silicone gel-filled breast implants have been advised by federal health regulators that they should be aware that the implants are not lifetime devices and that the longer they have them, the more likely they are to suffer complications.
In January 2011, the FDA also warned that both silicone and saline breast implants may be linked to a form of cancer known as anaplastic large cell lymphoma (ALCL). While it can form in the breasts, it is not considered breast cancer. No cases of ALCL were diagnosed among participants in the latest study.
Jan

August 23, 2019 at 6:50 pm

I agree with the last post ..Allergan should be required to pay surgical fees . I was just out 9k to have them removed .. Anyone know who to contact to get help with these financial costs .. My implants were severely diseased when removed .. I would appreciate any and all help with this unfortunate surgery I had to go through ..

Kim

August 9, 2019 at 11:25 am

I just received an email from my plastic surgeon about the implant recall yesterday. I am totally shocked Allergan does not pay medical expenses to have these explanted. If a recall comes out on your car, you don't have to pay mechanic and labor fees! Shame on them for only covering the implants. So many women can't afford to pay surgical fees and some may still be making loan payments on them. Al[Show More]I just received an email from my plastic surgeon about the implant recall yesterday. I am totally shocked Allergan does not pay medical expenses to have these explanted. If a recall comes out on your car, you don't have to pay mechanic and labor fees! Shame on them for only covering the implants. So many women can't afford to pay surgical fees and some may still be making loan payments on them. Allergan can more than afford to help these women through this. Appalling!!!!

Mari Ann

August 4, 2017 at 5:30 pm

I live in Ohio and can not 1 attorney to help me with deflated breast implant problem. Please Help

Dana

February 16, 2017 at 1:58 am

How can I find out if my implants are the brand and/or model number that are causing these horrific problems for women?

Lori

January 19, 2017 at 6:08 pm

Hi Sarah, May I ask how long was it after you got your implant that you started feeling bad?

Sarah

January 15, 2017 at 2:00 pm

I explanted my natrelle silicon implants November 8, 2016 because I was so sick I literally thought I was going to die. Since having my augmentation done in 2009 I have had severe anxiety attacks that started first , then I started having sinus infections after sinus infections . I got diagnosed with shingles a couple years after that. Then in April of last year I was having trouble having convers[Show More]I explanted my natrelle silicon implants November 8, 2016 because I was so sick I literally thought I was going to die. Since having my augmentation done in 2009 I have had severe anxiety attacks that started first , then I started having sinus infections after sinus infections . I got diagnosed with shingles a couple years after that. Then in April of last year I was having trouble having conversations, forgetting names of people and sentences mid sentence. This was majorly affecting my job as I always seemed I was running around in circles and not accomplishing anything. I started having joint pain on my right side of my body , I was dropping things, having horrible migraines, losing hair, rashes. My dr sent me for an MRI to check for MS , that came back negative. I kept getting worse and was referred to a rheumatologist and was diagnosed with antibodies to gluten, chronic pain syndrome, inflammatory polyarthritis. I started having low grade fever daily and felt like I had a never ending case of the flu. I started looking up my symptoms and came across a facebook group of women who all shared the fact they were sick and who said it was their implants. I finally had found my answer. Fast forward and my implants were removed and I am slowly starting to recover. I took a hair analysis test and have very high levels of aluminum, tin,and many others . I am going to start detoxing soon to remove these but I know it will be a long recovery. I am no longer running daily fevers or have the feeling as if I am going to die. I am going to need surgery on my cervical spine because of the arthritis. I can't believe the FDA would let these toxic bags have approval. I pray everday for the women who are affected and their families. Breast implant illness is pure hell!!

Candace

January 1, 2017 at 5:04 pm

I was diagnosed with breast cancer in 2012, underwent bilateral mastectomy, and had inserted Allergan Natrelle implants in 2013 recommended by my plastic surgeon. I have endured over four years of constant pain, discomfort, numbness, back/shoulder pain, hyper immune system skin rashes. I had to have them out which I did on Dec 12, 2016. I had the implants replaced as opposed to simply removing [Show More]I was diagnosed with breast cancer in 2012, underwent bilateral mastectomy, and had inserted Allergan Natrelle implants in 2013 recommended by my plastic surgeon. I have endured over four years of constant pain, discomfort, numbness, back/shoulder pain, hyper immune system skin rashes. I had to have them out which I did on Dec 12, 2016. I had the implants replaced as opposed to simply removing them on advice of my surgeon. Found out left Natrelle implant had "fractured." Though still having back and shoulder pain and incidents of rash and other symptoms, the way my chest feels is absolutely amazing. No pulling, no sharp stabbing pain, no deformities, my armpits are normally shaped. The Lord only knows what the silicone from the "fractured" implant will cause me. There needs to be a class action filed against Allergan.

Theresa

November 25, 2016 at 1:10 pm

I got My Natrelle Cohesive Gel Implants in 2014. Immediately started to not feel well. Flash forward to today. And my symptoms are horrible. I have numbness in my hands and arms, My joints and my body hurt all over. I can not stand for long periods of time. I have burning and sharp pains in my chest. I have constant headaches, I have been very sick the past for months with lung and sinus problems [Show More]I got My Natrelle Cohesive Gel Implants in 2014. Immediately started to not feel well. Flash forward to today. And my symptoms are horrible. I have numbness in my hands and arms, My joints and my body hurt all over. I can not stand for long periods of time. I have burning and sharp pains in my chest. I have constant headaches, I have been very sick the past for months with lung and sinus problems and after 4 round of antibiotics im not getting better ive had so many tests run on me and nothing is coming back with any answers. I got my implants due to a double mastectomy after my drs talked me into implants. A year later talking about i think i may have rutured my implant and was told by my PS that oh even if i did they could never make me sick and that the implant are safe!! Well My blood eos Levels are at 17% and i found out how much metal is inside implants. I personally have sever metal allergies to Platinum and NIckel. I went to see an allergist who called Allergan, They refused to give the allergist a list of ingredients or tell him what metals are in the implants. However they stated after hearing i have a these metal allergies to get my implants out as soon as possible. And that they would help, Give me 1200.00 ( ya know SHUT up Money) and help me find a explant dr so that they can im assuming make sure they get the implants after surgery. Im now trying to figure out a lawyer that can help me!!! But i dont have much time. i feel like this is going to move so fast now that allergan has a case open.

Wendy

June 22, 2016 at 4:30 pm

both of my Mentor silicone implants ruptured after 6 1/2 years! had pain in left breast. skin issues. pain. best surgeon you can get is Dr. Lu-Jean Feng .... my explant surgery was five hours along.... I was a real mess.... just get them out if you have them.... and for heavens sake..... do NOT put them in.

Tina

June 12, 2016 at 5:29 pm

I had to have them put in after breast cancer , after a year they just burned . Ever doctor thought I was nuts. I had them taken out , had the flap surgery , 2 mths out feel good . Had those in for three years I thought I was dying , had silicone all in my body . that silicone will take your life , your joy . GET THEM OUT>

Nicole

May 2, 2016 at 9:37 pm

Some posts asked for an update-we won at the ninth circuit in September and the case is basically starting over and set for trial in the beginning of 2018 You can review the argument on Utube under Nicole Weber v Allergan

Nichole

April 27, 2016 at 3:07 pm

I received my breast augmentation in November 2009. It was one year later when I started receiving symptoms and progressively gotten worse. I have been diagnosed with fibromyalgia, chronic pain all over my body, they are now thinking I have lupus as well. I have had days where I get weakness in my leg where I can't even walk. I find myself crawling around in extreme pain. Mostly all of my joints [Show More]I received my breast augmentation in November 2009. It was one year later when I started receiving symptoms and progressively gotten worse. I have been diagnosed with fibromyalgia, chronic pain all over my body, they are now thinking I have lupus as well. I have had days where I get weakness in my leg where I can't even walk. I find myself crawling around in extreme pain. Mostly all of my joints and muscle are painful on a daily basis. I have extreme weakness in my upper limbs that include my fingers, hands, wrists and arms. I've been extremely depressed and not wanting to live because of all this pain. I have also had hundreds of labs over the last few years to try to figure out what the problem is. I've recently seen a naturopath who has given me an idea that maybe my implants are causing my problems. Does anyone know if there is a place I can go to find other people who have received the Natrelle silicone implants? I would like to speak to others who have the same implants in the same problems I have. Thank you.

Anita

January 14, 2016 at 3:08 am

I had my natrelle implants augmentation in 2008 I will never forget the date it was during Obama's inauguration. Four weeks ago my left breast started to swell accompanied by a fever and tenderness. I went into the ER and they did an MRI and found fluid build up so they directed me to get a biopsy of the fluid. I went back to my plastic surgeon he agreed to perform exploratory surgery of my left b[Show More]I had my natrelle implants augmentation in 2008 I will never forget the date it was during Obama's inauguration. Four weeks ago my left breast started to swell accompanied by a fever and tenderness. I went into the ER and they did an MRI and found fluid build up so they directed me to get a biopsy of the fluid. I went back to my plastic surgeon he agreed to perform exploratory surgery of my left breast. During the procedure he discovered my implant ruptured. There were no signs of trauma so he proceeded to remove as much of the silicone as possible and replaced the implant with a new one. Two weeks later I started to experience difficult breathing and excruciating pain under my right shoulder blade. The pain was unbearable every time I would try to breathe normal it would break me down to the floor. Finally I could not take it any longer and went back to the ER. They took a CT scan of my lungs and found a massive blood clot in my right lung they immediately hospitalized me. I have undergone every blood disorder and autoimmune disease test you could imagine. Still waiting on results. When the doctors realized I just had a procedure they quickly said I could have gotten the clot due to my recent surgery. Here is the problem with that theory I was never put under general anesthesia and the procedure was only 30 minutes. I never was on bed rest. I was very active due to the holiday season. I now have fluid collecting around my left breast again. Also the incision got infected and I am on 2 different antibiotics 6 times a day. I am now on cumaldin and need to have the fluid removed again. The first time my plastic surgeon stated he tried to remove all of the silicone that leaked into my body but admits he was unable to so. I go tomorrow to re-do the same procedure to possibly remove it all this time. He stated if it doesn't work this time he will have to remove the implant all together. I am not to vain that I am against this happening so I will do whatever is best for my health. Here is my biggest complaints I was never told it was still under clinical trials when I originally made the decision to use the natrelle silicone implants. I was also enrolled in the BIFS study without knowing it was due to the FDA still collecting data for clinical trials. If I had been given this information I might have chosen a different method maybe fat transfer as I had a tummy tuck as well. Also the nurses at the doctors office placed before me a hold harmless form that Allergen wants me sign in order for my doctor to be compensated even though I have a 10 year warranty. I have purchased several warranties in the past and when I go to use them I do not sign away any of my legal rights in order to use it. That made me very suspicious. Some of my blood work from my pulmonary embolism is still pending what if I find out it isn't a blood clot but silicone in my lungs. I have refused to sign this form and after reading all of these other victims stories my senses tell me they know something I don't. So if there is a lawyer who is interested in digging deeper I am very curious to find out what they are not telling us.

Anna

January 10, 2016 at 4:49 am

I have all the same symptoms. Fatigue, autoimmune issues. Im scheduled forbexplant surgery with Dr.Feng in 8 weeks but would really like to get some legal advice as i was told the cohesive gel implants were my "safer" option.

Jamee

December 4, 2015 at 7:50 pm

Hi ladies, I am following this story and wanted to see if there was an update. I have a group on Facebook about my breast implant story and Explantation surgery. There are thousands of women finally coming forward about this. It doesn't matter if it's silicone or saline. They all have a silicone shell. We get toxic from the chemical makeup of the silicone, the toxic chemicals that are released w[Show More]Hi ladies, I am following this story and wanted to see if there was an update. I have a group on Facebook about my breast implant story and Explantation surgery. There are thousands of women finally coming forward about this. It doesn't matter if it's silicone or saline. They all have a silicone shell. We get toxic from the chemical makeup of the silicone, the toxic chemicals that are released when the shell degrades, sick from rupture and sometimes mold. It happens more often than you think. It doesn't even matter why someone gets implants. I got mine because of cosmetic reasons but a lot of women do it for reconstruction and post mastectomy. I am the first to admit that I have paid for my own stupid decision. I own that fact. I didn't ask for autoimmune issues and chronic fatigue. I didn't ask for the accompanying symptoms that developed. I didn't ask for a subpar implant to be placed in me that was eventually banned by the FDA and then not be informed. The fact of the matter is that the truth is not being told. Women are not being warned of these types of complications. Doctors are refusing to listen to all of us and we share the same list of symptoms. The truth is in the fact that our health improves after we remove them. We are just trying to spread word that there are a lot of us out there. We are uniting to let other women know that their illnesses might, in fact, have been triggered by their breast augmentation. If you want to learn more, you are more than welcome to check out my public Facebook group at https://www.facebook.com/groups/pursuingexplantation. There's my story, other stories, videos, links to articles, and links to other groups full of women just like us. It's public so you can read it all without joining the group. This generation of women who have suffered are combining efforts with generations before us. It's the same story that has been told over and over. The FDA needs to be made aware that true long term studies have still not been done. The studies that have been done are skewed. Women have been dropped from studies when they presented with illness. There are a lot of facts that need to be told. If you have been ill and want to join forces with us, please come join my group. Several of us across the US and UK have created a committee to try and push the FDA to listen again. In the past couple of weeks, we've managed to get news media on board, Cosmopolitan did a short article online, the UK Daily Mail, and others. The information is spreading thanks to social media. Please help us out. Thanks so much.

Robin S.

September 23, 2015 at 6:51 pm

I had Allergan sillicone implants put in at my Doctors suggestion in 2007. Since 2009 I have had times I have been wheelchair bound to stick in fetal position. I live in St. Louis and have been to Washington University/Barnes Hospital, The Mayo Clinic in Rochester, MN, The Rowe Neurology Institute in KS, along with so many other doctors and hospitals to find out how I went from being an energetic [Show More]I had Allergan sillicone implants put in at my Doctors suggestion in 2007. Since 2009 I have had times I have been wheelchair bound to stick in fetal position. I live in St. Louis and have been to Washington University/Barnes Hospital, The Mayo Clinic in Rochester, MN, The Rowe Neurology Institute in KS, along with so many other doctors and hospitals to find out how I went from being an energetic mother who owned and operated a 60 child childcare center, was a cheer coach, Girl Scout Leader, Class Room Mother, volunteer for anything and everything to the current 39 year old woman I am today. I was forced to close my business I had always dreamed of. I spend most of my days in bed. When I went to Mayo last summer, I was told by the Neurology staff I needed to see Psychology. They informed me I needed to stop focusing so much on why I was sick and/or What the cause was and learn to deal with the fact that I was sick. SERIOUSLY! The Rheumatologist, Dr Osborn, knew something was wrong, but as usual the test results didn't support the findings. He diagnosed it as an undifferentiated connective tissue disease. I also have Raynaud's. My kidneys are borderline for issues. My bladder has various issues. I never know when it is going to work or not. My bowels are a whole other story. I'm either stopped up seriously or wishing I was and there is NO warning. My eyes have cataracts, arcus senilis, and ulcers on my corneas. I have major sleep problems. I did a sleep study and the answer I received was that I'm not getting good sleep. REALLY? I ask if they could elaborate? I was told they really had no answers for me because I never made it into stage 3 sleep. I thought it was a good night sleep too. I have passing out spells. Headaches all the time are normal. I get rashes my kids say my arms are part leopard. I actually get a leopard print appearance on the fronts of my arms. I have degenerative disk disease. Other white matter etc shown on scans of my brain. They also diagnosed me with Chronic Fatigue Syndrome, Chronic Pain, Depression (Of Course), Reconditioning and other small things like memory issues. In 2013 when I was really feeling tired I talked to my Gynecologist about it. She said I needed Testosterone. I tried taking these special melt pellets. In Feb. 2014 I told her something just wasn't right. She said just to be safe she wanted me to have my implants checked. I had never thought about them. They looked fine and felt great. I went to the imaging center of the hospital and told the tech. I had implants and was doing an initial screening to verify everything was okay with them. She said a mammogram is what I needed. I told her I thought I had to have a special type of screening because of the silicone implants. She assured me I didn't. She said that she did them several times a day. She was the professional and that is what my doctor had ordered, so who was I to argue? Well, I was notified they looked great. They saw absolutely no issues at all. No one else in all the Doctors and Hospitals I went to ever questioned it even after I made sure I told them it was one of my surgeries. Dr. Osborn the rheumatologist at Mayo prescribed Plaquenil which I believe made a big difference. I was no longer waking up frozen in the fetal position. After losing over 40 lbs. in Feb. 2015, I felt a small pebble on my right side of my right breast. Of course I freaked out. I started looking in the mirror and it was very obvious something wasn't right with my right breast. I called my Dr in the morning and went to the breast center at St Mary's. They first performed a mammogram and had me sit and wait. Then they came and got me for an ultrasound because where the pebble was located couldn't be seen with a mammogram. I lay there for the ultrasound. The tech had a hard time locating it because it moved. I sat up and boom. There it was. She felt it saw it. Then she brought in some man. They argued back and forth about what it was and then he looked at me and said he was going to report everything looked fine. I about came off the table. Here I was sitting there topless in front of strangers with a strange lump that moved and an odd shaped breast yet everything looked fine! I ask him if he was looking at me? He informed me at this point he was unable to tell me if my implant was ruptured that it would take an MRI for that. I was in such shock over this news I still don't know what he was reporting looked fine. I went straight over to my Gynecologist office and informed her that I had just been told my implants may be ruptured. I told her the mammogram she sent me for to verify they were intact didn't prove anything according to the man at the Breast Center. She got upset and said I needed to go to my PCP if I wanted an MRI. After going to my PCP and then being sent to a specialist, I had my MRI. Not only was my right implant ruptured, but so was my left. I had no idea. The specialist at Mercy Breast Center off Clayton and Clarkson in St. Louis sent me upstairs to a Mercy Plastic Surgeon. When talking to him about the safety of the implants, he laughs and starts going into this whole thing about how they are absolutely safe the talk is just a bunch of trash started by Connie Chung. I then start going over my issues with him. I have never seen a doctor stumble over his words more. In the end, it was his professional opinion I should have them removed and not replaced. I said, but I thought they were safe? This is where the fun begins. Of course, I was not going to use this surgeon, but his office called to tell me how much the surgery was going to cost because my insurance was not covering it. They claimed it was the result of a cosmetic procedure, so not covered period. I told the lady we had spent so much money trying to find out what was wrong with me that we didn't have it. I said I guess I'll die then. She says in this upbeat tone,"Well call us back if you change your mind!" Seriously, she said that to me as I was crying on the phone. There are no Doctors in or near the St. Louis area who specialize in explant surgery. I ended up going to Atlanta, GA 8/25/15 for Dr Kolb to perform my explant surgery. She was unable to perform the en bloc procedure because my implants were so bad. My right implant was simply fragments. I had to have a lymph node removed from each side as well do to being full of silicone. When I got the implants I was told an elephant could stand on my chest and I'd be ok. I was also told in the slightest remote chance of a rupture, there was nothing to worry about because this new silicone can't go anywhere. My question is then why going in they were both the same size 469cc and their new weight is left-368g and right-309g? Where did it go? Dr Kolb couldn't find it. Since having them removed I have had some really good days, but I still have many problems. More of my teeth fell out, so last week I had to get dentures. On 09/29/15 I get to have a hysterectomy because my Doctor can't figure out what has been causing the pain and spotting which has been increasing since 2009. Yeah Me! Oh, I don't qualify for disability because even though I have worked since I was 15, for 6 years prior to me getting sick I owned my own business and didn't pay myself. My husband is a St. Louis County Police Officer, so no we have no money. He works His shift and then has 2 security jobs to make ends meet. My parents have charged most of my bills. We lost our house and are now living with them. Sad thing is I got the implants because my OB/GYN said they were safe and would help with my self esteem and post partum. I went for saline and was talked into silicone. I was diagnosed with dermatomyositis at 17 and should have never been a candidate for implants. The surgeon who performed my operation "retired" in 2012 and fell off the face of the planet. I got all my surgery records from the hospital. I am ready for my life back!

Nancy A.

September 10, 2015 at 4:06 pm

I am also a Breast Cancer victim of silicone poisoning from two different implants: one in 1990 and a replacement in 2003. The first one, Mentor (Becker Prosthesis) broke in my chest wall leaving spilled silicone there for more than nine years. A new Mentor saline implant was installed over the back of the first one. I had one problem after another ranging from severe shingles-like itching, osteo[Show More]I am also a Breast Cancer victim of silicone poisoning from two different implants: one in 1990 and a replacement in 2003. The first one, Mentor (Becker Prosthesis) broke in my chest wall leaving spilled silicone there for more than nine years. A new Mentor saline implant was installed over the back of the first one. I had one problem after another ranging from severe shingles-like itching, osteoarthritis with inflammation, infections in my ears, nose, mouth and eyes (left one was full of collagen debris) to inability to walk or function normally. Finally after my General Practitioner had me undergo many tests for various diseases, I was diagnosed with Lupus. I was unable to walk without a cane and then not very far. I was even having to use a wheelchair at times. My doctor told me he thought it was due to the implants and perhaps I still had silicone in my body causing my immune system to go haywire.He had several patients who had similar problems with implants. I saw a rheumatologist who told me the same thing and both doctors said I needed to have the saline implant taken out. Long story short: my plastic surgeon retired and moved away, I tried to find a new one who would do explant surgery and it took a year. I found my operation report for the 2003 surgery and gave it to a new plastic surgeon instructor at one of the two med schools here. She said I needed to get an MRI and a breast surgeon for my only real breast. I did both and found that I had pieces of silicone all over my chest wall front and left side and the back piece of the first implant was under the new saline one, and that there were macrophages all over trying to oust the silicone from my body. My immune system was trying to get the silicone out of there and not working anywhere else. She scheduled surgery immediately along with the breast specialist doctor. After explant surgery to remove the implant and my right breast in March 2012, my body started to heal almost immediately although both hip joints were toast and had to be replaced soon afterwards--my ortho surgeon had me wait almost a year before he would operate telling me my hips could improve, but they didn't. He and all the other ortho doctors knew that silicone affected the hip and knee joints. I can walk normally now, no cane, my eyesight has improved, and the left eye debris has almost completely cleared up, my infections are gone, but I'm still dealing with positive lupus tests and inflammation. I take only two RX meds: one for asthma and one for hypothyroidism and do not take any pain meds. I'm very angry at Mentor. I've never heard a thing from them about needing MRI's, that my body may have allergic reactions to their materials, or that they had a class action suit against them and other companies. I found a product liability lawyer who told me he would take my case if I had two doctors who would testify. Both of the above doctors agreed. Unfortunately, the lawyer died suddenly last fall and I'm looking for another one because Mentor needs to get told their product is not what they claim it is.

Evon

August 13, 2015 at 11:10 pm

Carrie, 7/2/15 post. There never was a recall of Dow Corning implants. People learnedof the class action suit by way mouth, doctors, newspaper, tv, etc. No one was ever notified by the mfg. DowCorning still claims thatthere were no problems nor illnesses caused even tho it settled. Dow's reorganization bankruptcy was only a delay tactic to sort out assets.Dow did &is continuing to pay claims for[Show More]Carrie, 7/2/15 post. There never was a recall of Dow Corning implants. People learnedof the class action suit by way mouth, doctors, newspaper, tv, etc. No one was ever notified by the mfg. DowCorning still claims thatthere were no problems nor illnesses caused even tho it settled. Dow's reorganization bankruptcy was only a delay tactic to sort out assets.Dow did &is continuing to pay claims for those who met enrollment deadlines.I am not a Dow supporter but the truth is the truth. Some women opted for a $2000. expedited release because they had no medical issues @ the time. This was/is perfectly legit &no reason not to cash the check. The $5,000 explant fund was for explant ONLY. It never was for replacement or uplift which could be done simultaneously at the woman's expense unless she could find a cut-rate surgeon to perform cut rate work. A good explant with clean up is time consuming.Which brings uo the question of why would anyone want repalacement if they consider them to be harmful, in your words"deadly". There are NO SAFE IMPLANTS. Women can lead better quality lives without these devices. There i s no elective condition ( implants post mastectomy are elective & not necessary)worth risking your general health for. The mfg helps keep the "necessity argument " alive by claiming they help women with breast cancer when the stats for reconsruction use are low. The terms of the class action are public document in the courts as you seem to have a lot of misinformation re: the settlement. If you are ineligible then the book id moot point.You could contact theDow Settlement facility in Houston TX to make absolutely sure you have missed all deadlnes( I beleive you have). The SFDCT ph # is 866 874 6099. Your current insurance would pay for removal if you have doctor documenting that you have health related issues, breast pain, etc related to them. If they deny appeal.Excellent resources onlinefor writing insurance apeals. Go to facebook to Breat cancer survivors & Silicone Illness group for resources. Befor resources. Best of luck.

Evon

August 13, 2015 at 10:31 pm

Laura to your post on July 15. Heart disease is an inflammatory disease. Of course other factors can cause inflammation as well as implants. If her dr will state her implants are causing medical issues , particularly breast pain, her insurance should cover explant. The decision to replace implants is questionable given that the dr thinks they are causing problems. I am a health professional who h[Show More]Laura to your post on July 15. Heart disease is an inflammatory disease. Of course other factors can cause inflammation as well as implants. If her dr will state her implants are causing medical issues , particularly breast pain, her insurance should cover explant. The decision to replace implants is questionable given that the dr thinks they are causing problems. I am a health professional who has watched women very ill from implants for 25 yrs.Women can live excellent lives without these devices. Mastectomies, small breasts & deformities are not life threatening. Breast implants often are life alteringor life threatening. Re: compensation you don't say what the compensation is for. If she is disabled SS disability or a private disability policy if she has it. If it is for compenstiion from implant mfg thereprobably is none for a 1970's implant. Those weereresolved in class action& individual cases for which time for filing has expired.

Evon

August 13, 2015 at 10:11 pm

Alisha in Houston, who postedon 6/30/15 Dr Steve Hamiliton is excellent plastic surgeon. Takes tome to clean up.He has done clean uponme twice after another surgeon here messed up my explant. Usuallyit isyour Internal Medicine, Rheumatologist or Neurologist who makes the implant-to-illness connection. Dr Patricia Salvato 713 961 7100 has seen many implant patients &neuro Dr Steven Inbody 713 196 0[Show More]Alisha in Houston, who postedon 6/30/15 Dr Steve Hamiliton is excellent plastic surgeon. Takes tome to clean up.He has done clean uponme twice after another surgeon here messed up my explant. Usuallyit isyour Internal Medicine, Rheumatologist or Neurologist who makes the implant-to-illness connection. Dr Patricia Salvato 713 961 7100 has seen many implant patients &neuro Dr Steven Inbody 713 196 0600. Best of luck

Laura

July 16, 2015 at 2:12 am

My mother received silicone implants in the 70's in Houston. The implants became hardened as well as as well changed shape. Se suffered a heart attack in 1993. We did not know of the relationship of the silicone to such problems. She has since gone through by-pass surgery ..Interestingly she now has seen a medical professional that believes her current issues are related to the implants. She [Show More]My mother received silicone implants in the 70's in Houston. The implants became hardened as well as as well changed shape. Se suffered a heart attack in 1993. We did not know of the relationship of the silicone to such problems. She has since gone through by-pass surgery ..Interestingly she now has seen a medical professional that believes her current issues are related to the implants. She will be undergoing many tests. I need to know if there is any way for her to receive assistance with the explant and replacement in addition to any compensation. Please share any information.

Carrie

July 2, 2015 at 10:42 pm

Carrie July 2, 2015 6:19pm I had implants put in 1989. I was told Dow and Corning had a recall and there were so many million women to have these defective implants they went bankrupt and had no money to take care of me. My doctor tells me I can have them remove but I have to pay any additional expense for replacements or an uplift. I was unaware women were filing class action lawsuits and[Show More]Carrie July 2, 2015 6:19pm I had implants put in 1989. I was told Dow and Corning had a recall and there were so many million women to have these defective implants they went bankrupt and had no money to take care of me. My doctor tells me I can have them remove but I have to pay any additional expense for replacements or an uplift. I was unaware women were filing class action lawsuits and being told not to cash $2,000 checks and there was a deadline on February 2014 for $5,000 removal and replacement of the implants. What happened to me? Why was I not notified? Seems the Hospital and Doctor owed me the right to notify me of a recall, just like the automobile companies do for are cars. Seems a car is a big metal machine to ride you around, but must be safe and not have an accident so they are liable to contact you on all recalls. What about my body would this be medically necessary to inform me of a recall and not go bankrupt to get out of paying for lives that are in danger as the auto dealer have to by law. What do I do Now? Have I missed The Deadline because I was not informed. If you have any suggestions please share.

Alisha

June 30, 2015 at 4:01 pm

My inflammatory markers are high and I have been told that there are toxins in my blood attacking my nervous system. My muscles have become so weak that I am now in a wheelchair. My doctor only linked my medical issues back to my implants recently. I need to get my implants removed. I live in the Houston area. Does anyone know of a surgeon that removes implants due to medical problems in th[Show More]My inflammatory markers are high and I have been told that there are toxins in my blood attacking my nervous system. My muscles have become so weak that I am now in a wheelchair. My doctor only linked my medical issues back to my implants recently. I need to get my implants removed. I live in the Houston area. Does anyone know of a surgeon that removes implants due to medical problems in the Houston area? Thank you so much. And, thank you for sharing your stories. Alisha

Rebecca

June 9, 2015 at 4:59 pm

I have mentor silicone June 3, 2014 & Seriously I'll since day of surgery & getting worse. Year of Hell! Teeth have moved, infected & receding gums, disintigrating teeth, jaw bone, cognitive issues, non healing facial sores, etc. Ladies Please report to FDA online as this is only way to get this poisin pulled from market & to sue manufacturer as attorneys go to FDA site & when find Multi complai[Show More]I have mentor silicone June 3, 2014 & Seriously I'll since day of surgery & getting worse. Year of Hell! Teeth have moved, infected & receding gums, disintigrating teeth, jaw bone, cognitive issues, non healing facial sores, etc. Ladies Please report to FDA online as this is only way to get this poisin pulled from market & to sue manufacturer as attorneys go to FDA site & when find Multi complaints, only then can mass lawsuits be filed. I'm Still trying to find an explant surgeon in Kansas City area to remove mine but former surgeon is telling prospective surgeons I was "fired" though Never went back to surgeon nor received a letter. I am currently trying to find attorney for malpractice. I've always been very active, just turned 56 & always looked way younger than my age but now have ugly smile & aged over 10 yrs in a year, face & neck sagging, NO energy, no appetite & No quality of life! SO depressed as homebound. It's a struggle just to get thru each day. If Anyone knows of Experienced explant surgeon in or around Kansas City area, please advise & email me. I am SO desperate to get my life back! Report to FDA! !!

Susan

April 24, 2015 at 10:08 pm

It's been 100 years since I've posted anything about silicone implants. I have been totally out of the loop after my testimony to the FDA in 2011. Last week I received a letter from Dr Arthur Brawer in Long Branch, NJ. Today I had the opportunity to have a conversation with him. He reached out to me because he knows and understands the link between silicone implants and major illness. He has testi[Show More]It's been 100 years since I've posted anything about silicone implants. I have been totally out of the loop after my testimony to the FDA in 2011. Last week I received a letter from Dr Arthur Brawer in Long Branch, NJ. Today I had the opportunity to have a conversation with him. He reached out to me because he knows and understands the link between silicone implants and major illness. He has testified to the FDA several times and has fought their use since the 1980s. He is working on a study and needs to hear from about 300 women who became ill after having silicone implant surgery- patients have to have the newer cohesive gel implants that were used since about 2000. He is hearing from and treating a new tide of women getting sick similar to when this happened in the 1980s. I have offered to participate. If this is you, please call Dr Brawer @ 732-870-3133. Susan

Kathy

April 13, 2015 at 6:57 pm

To Sally: I have saline implants, have had them for about 3-1/2 years and have all the immune, cardio-vascular, and neurological symptoms many of these women on this site have listed. I found out that the saline-filled implants are inside of silicone shells, which can cause all of the same problems as silicone filled implants. Do yourself a favor and research fat transplantion and stem cell aug[Show More]To Sally: I have saline implants, have had them for about 3-1/2 years and have all the immune, cardio-vascular, and neurological symptoms many of these women on this site have listed. I found out that the saline-filled implants are inside of silicone shells, which can cause all of the same problems as silicone filled implants. Do yourself a favor and research fat transplantion and stem cell augmentation. I would not go anywhere near artificial implants if I were you, or if I had to do this over. I have explantation surgery schedule in the beginning of May with a reputable doctor in Atlanta who understands this disease, how to successfully get rid of the implants and the capsule, and detox your body from the harmful metals/chemicals. I am just hanging on (took a month leave of absence from work) until my surgery. I would be willing to band together with any other women who want to file a lawsuit. I have never been litigious in my life, but what these manufacturers and the FDA are allowing to happen to women is unconscionable. I have mentor saline implants, by the way. Good luck and God bless you.

jennifer

April 8, 2015 at 4:31 am

I am just now finding out so much information and am coming to the conclusion that the problems I have had for the past few years may indeed be from my implants I have gotten only 4 years ago. I have always been healthy and active, now I am weak, have so much joint pain which I thought was RA however I went to a Rheumatologist who ran a full work up and informed me that I do not have RA but I do h[Show More]I am just now finding out so much information and am coming to the conclusion that the problems I have had for the past few years may indeed be from my implants I have gotten only 4 years ago. I have always been healthy and active, now I am weak, have so much joint pain which I thought was RA however I went to a Rheumatologist who ran a full work up and informed me that I do not have RA but I do have the symptoms, I was never told what I do have unfortunately, so I have kept on just researching different subjects about my symptoms and now I am finding out that it may be caused by the implants, and now I am afraid I have a leak. I will be making an appt this weak to see what can be determined. Can anyone tell me how to find out if the plastic surgeon who performed my implant surgery is involved in a study? Thank you and God Bless us all I pray that a resolve comes to us in our favor soon....

Anna

February 3, 2015 at 6:44 pm

OMG When I read this ladies side affects < I feel her pain .. In 2012 My Saline implant ruptured on my left side , I was told that I should upgrade to the NEW and Improved Silicone implants , Well right away I suffered from swollen breast , fevers chills , hair loss , excessive tiredness , My chest looked deformed , My glands where swelling in my neck under my arms and i had a lump appear under [Show More]OMG When I read this ladies side affects < I feel her pain .. In 2012 My Saline implant ruptured on my left side , I was told that I should upgrade to the NEW and Improved Silicone implants , Well right away I suffered from swollen breast , fevers chills , hair loss , excessive tiredness , My chest looked deformed , My glands where swelling in my neck under my arms and i had a lump appear under my chin .. they wouldn't Believe me that something Must be done. They should not be allow to continue putting theses implants in Women .. They are not safe NOT AT all , I have suffered so much and right Now I am looking for someone to Represent me in a law suit Against The FDA " Stop KILLING Women .. HURTING WOMEN . They are not safe .. enough to continue doing theses cosmetic Surgeries they should be Stopped ASAP NOW before many Women die or suffer horrible side affects . they do not care about US " Women " humanity " there is no Concern for our health its all about the MONEY ... your being Used as Guinea PIGS Lab Rats ... for MONEY its all about the big corporation . I hope and pray someone will help me fight this evil system of cosmetic surgery evil .

Sally

January 24, 2015 at 12:45 pm

I had mastectomy and scheduled for reconstruction soon. My heart goes to those who suffered from implant side effects. I'm leaning towards saline implants after reading about your experience. If I do end up choosing silicone important, I will put my name on the FDA register and join the 10-year followup study -- collective evidence can help FDA and future consumers make educated decisions, I pers[Show More]I had mastectomy and scheduled for reconstruction soon. My heart goes to those who suffered from implant side effects. I'm leaning towards saline implants after reading about your experience. If I do end up choosing silicone important, I will put my name on the FDA register and join the 10-year followup study -- collective evidence can help FDA and future consumers make educated decisions, I personnal wouldn't mind sacrifice privacy if it helps others in the future. When large portion of the implant users are not enrolled in the study, and the study results show very small % of women had side effect, the evidence of few of our cases that have serious health issues would be hard to win a law suit against implant manufacturers. (Plastic surgeon is a different case). Will update if I do choose to go with silicone and have issues.

C

October 6, 2014 at 6:52 pm

I just found out that I am currently enrolled in the study after I EXPLICITLY refused consent. I am a scientist, I work in the clinical research industry and so I know all the rules and regulations and I am PISSED. The FDA and OIG should pursue this flagrant violation of study protocol, HIPAA compliance, patient rights, informed consent, oversight, malfeasance, negligence and fraud. I'm sure t[Show More]I just found out that I am currently enrolled in the study after I EXPLICITLY refused consent. I am a scientist, I work in the clinical research industry and so I know all the rules and regulations and I am PISSED. The FDA and OIG should pursue this flagrant violation of study protocol, HIPAA compliance, patient rights, informed consent, oversight, malfeasance, negligence and fraud. I'm sure there are some Sarbanes–Oxley and anti-kick back laws violated there as well, considering that my physician was presumably paid for my participation based on fraudulent certification of consent and non-compliance. My devices are working fine, no adverse effects, and my doctor is already dead, but I'm not even wanting compensation as much as justice and rectification. I want them fined,and people should be fired. If patients are informed and say "NO. I won't sign or fill out this questionnaire, because my privacy is more important than the $50 you are offering me. Moreover, I am paying over $6000 for this operation because I have been led to believe it is absolutely safe, not experimental or still under research. I do not want to participate in a study or any "device tracking." -— A physician and manufacturer cannot just disregard that and include the patient anyways, against their will. If any lawyers want to jump on board with this, I'm ready and willing. Let's blow the whistle.

Shannon

September 7, 2014 at 8:43 pm

I also have Allergen implants and am having them removed at the end of the month. I had no idea how unsafe these things were prior to getting them. The PS made it sound like they were safe! Well I have had chronic pain and am fed up! I found a support group online (RealSelf) and found out I'm not alone with explanting. I just received the book "The Naked Truth About Breast Implants from Harm to He[Show More]I also have Allergen implants and am having them removed at the end of the month. I had no idea how unsafe these things were prior to getting them. The PS made it sound like they were safe! Well I have had chronic pain and am fed up! I found a support group online (RealSelf) and found out I'm not alone with explanting. I just received the book "The Naked Truth About Breast Implants from Harm to Healing" and wondered if there have been any Allergen Lawsuits which is how I found this. I pray your sister gets better and she can get this lawsuit back in the courts! I'm tempted to start my own research on a lawsuit. This is ridiculous had I known the problems I would have NEVER gotten them! How how can I have gotten them in 2010 and they be "safe" when, as I just found out today, the 10 yr mandatory study didn't start until 2006?!?! How can anyone (plastic surgeon) tell me it is safe when the study wasn't complete. I'm beyond frustrated and pray my pain goes away after I have them explanted (medical insurance is covering the cost due to it being medically necessary from the constant pain)

Nicole

August 31, 2014 at 1:18 am

If you google breast implant support forum you can find discussions of a dozen or so doctors who are very familiar with these cases and could evaluate your daughter. Just run a search in the forum using the words explant physician

Laura

August 27, 2014 at 10:07 pm

I need some help ... please ... my dtr had a bilateral mastectomy for HR2 positive breast cancer she had Allergan breast implants in Raleigh NC in Oct 2008 she has been suffering from many neurological problems; skin rashes of unknown etiology; swelling of feet and hands and NOW the breasts are disfigured ... the surgeon who did the implants NO LONGER participates w/her Medicare carrier ... need[Show More]I need some help ... please ... my dtr had a bilateral mastectomy for HR2 positive breast cancer she had Allergan breast implants in Raleigh NC in Oct 2008 she has been suffering from many neurological problems; skin rashes of unknown etiology; swelling of feet and hands and NOW the breasts are disfigured ... the surgeon who did the implants NO LONGER participates w/her Medicare carrier ... need help in finding a surgeon who will evaluate and remove these if they are leaking ... any suggestions ? your help will be greatly appreciated thanks

amy

May 14, 2014 at 12:35 pm

I had these natrelle implants in my body for less than a year...and had them removed due to similar symptoms. I was told the implants were intact upon removal..however..I am still dealing with heart and possible endocrine issues as well as vision, fatigue, weakness, etc. I never had these issues prior to these being put in. This is my one and only experience with implants. I would never trust a[Show More]I had these natrelle implants in my body for less than a year...and had them removed due to similar symptoms. I was told the implants were intact upon removal..however..I am still dealing with heart and possible endocrine issues as well as vision, fatigue, weakness, etc. I never had these issues prior to these being put in. This is my one and only experience with implants. I would never trust anyone telling you how safe these are....they arent!

Becky

March 4, 2014 at 8:37 pm

Hello Everyone. I am a claimant in the Dow Corning Class Action. I became a claimant in June of 1994. My mentor Silicone breast implants were in my body from 4/90-10/94. The FDA took them off the market one month after they were put in. My story is long and painful. I wish that I would have sued the DR. and the manufacturer. But I was in a position that I had know choice by the time things[Show More]Hello Everyone. I am a claimant in the Dow Corning Class Action. I became a claimant in June of 1994. My mentor Silicone breast implants were in my body from 4/90-10/94. The FDA took them off the market one month after they were put in. My story is long and painful. I wish that I would have sued the DR. and the manufacturer. But I was in a position that I had know choice by the time things were fiqured out. We all know the implants are unsafe.....just make sure they tell you that they are and they have INFORMED CONSENT to experiment on your body. Because you are the research and so am I.

Nicole

February 19, 2014 at 2:26 am

Just one clarification I did lose my case at the federal district court level but it is on appeal to the ninth circuit so there is still hope.

MaryPat

January 13, 2014 at 10:56 pm

a follow-up to my Sept. 6th post. The judge through out the case against the product - if the FDA approved them - they must be safe???? She is still seperated from her family in treatment/detox and the lawsuit is now with the plastic surgeon. Our family is working hard to continue to help pay for her treatment - we just want her to be able to come home to Phoenix and return to a "somewhat" normal [Show More]a follow-up to my Sept. 6th post. The judge through out the case against the product - if the FDA approved them - they must be safe???? She is still seperated from her family in treatment/detox and the lawsuit is now with the plastic surgeon. Our family is working hard to continue to help pay for her treatment - we just want her to be able to come home to Phoenix and return to a "somewhat" normal life w/her husband and adopted son. Please - if anything reach out to family/friends/co-workers/ who may be considering breast augmentation and ask them to research their options (saline/silicone) and make an informed decision.

Karen

November 6, 2013 at 5:54 am

What was the outcome of the case? I also had Natrelle implanted in 2009 and within 2 months started experiencing joint pain. 2010 Diagnosed with RA and Osteopenia. Tested positive for silicone poisoning. Had them removed 10/13 so hopefully I will get back to somewhat healthy.

judy

October 27, 2013 at 5:52 pm

I lost some lymphnodes from the damage of silicone implants caused me,now my lymphnodes are hard as rocks and swollen,so this has been ongoing,this is no joke girls...doctor in California did the test and biopsy,found infections in the lymphnodes removed too..

carl

October 17, 2013 at 7:08 pm

I am so sorry....Who are the 3 dr.'s willing to testify? I need a lawyer for California, do you know of anyone with experience? My wife is getting her implants out next month...she is very sick as well. Any help will be appreciated.

Amy

October 16, 2013 at 1:56 pm

I have allergan Natrelle implants - also part of the study. I am having quite a few of odd symptoms. It's like my body is super inflamed. It was not until after to going to my OBGYN that I learned that potentially all of my symptoms could be from silicone leaking into my system.

MaryPat

September 6, 2013 at 5:08 am

I am one of Nicole's 4 sisters and I have just returned from Tampa -to help her get thru this complicated detox treatment. She was a successful attorney in Phoenix and has a husband and adopted 12 yr. old son. She lost her job and has not been able to live w/her family since last Christmas. We are hoping to reverse some of the vision loss thru IV therapy but she has been thru hell with this. Fina[Show More]I am one of Nicole's 4 sisters and I have just returned from Tampa -to help her get thru this complicated detox treatment. She was a successful attorney in Phoenix and has a husband and adopted 12 yr. old son. She lost her job and has not been able to live w/her family since last Christmas. We are hoping to reverse some of the vision loss thru IV therapy but she has been thru hell with this. Finally - many more cases are surfacing and three Dr 's have agreed to testify against Allergan. Please lookup "Blinded by my Boobs" and read my sisters story. The judge in Phoenix is still considering whether the case can go to trial. We are hopeful. If anything- tell everyone you know to look- up Silicon Implant patient stories . The saddest part is that she had just suffered a double mastectomy due to breast cancer and trusted a Dr. that failed her miserably not only in stating the products safety and then ignoring her repeated concerns. By the time the implants were removed her silicone levels were thru the roof and the toxin took over her body. Please take the time to read the stories and warn others.

MonicaU

August 26, 2013 at 6:28 pm

I am very interested in hearing what the outcome of this lawsuit was. I have been suffering with the same simptoms for about 8 years and doctors cannot figure out what is wrong with me and it is progressivly getting worse.

Carl

June 16, 2013 at 1:46 am

What happen did she win her case I hope so my wife is suffering from the same thing except she has mentor
"*" indicates required fields