Hearing Over Future of Baby Formula NEC Litigation To Be Held March 31
March 16, 2022
By: Irvin Jackson
A panel of federal judges will hear oral arguments later this month to determine whether to consolidate and centralize all Similac lawsuits, and potentially all Enfamil lawsuits, brought by families of premature babies who developed necrotizing enterocolitis (NEC) after being fed the baby formula.
Similac and Enfamil are two popular brands of infant formula, which have been widely given to premature babies in the NICU. However, increasing research has found that the cow's milk products greatly increase the risk of preemies developing necrotizing enterocolitis (NEC), a devastating intestinal disorder that is often fatal or results in the need for emergency surgery.
Dozens of families are now pursuing NEC formula lawsuits against Abbott Laboratories and Mead Johnson, alleging that the manufacturers of Similac and Enfamil have withheld warnings and information from parents and medical providers about the risks associated with their products.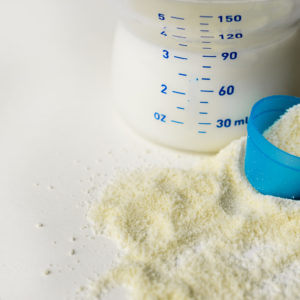 Abbott Laboratories original filed a motion with the U.S. Judicial Panel on Multidistrict Litigation (JPML) in January, asking that lawsuits over Similac filed in U.S. District Courts nationwide before centralized before Judge Stefan Underhill in the District of Connecticut for coordinated discovery and pretrial proceedings.
Last month, Mead Johnson filed a motion to include all Enfamil NEC lawsuits in any MDL that is established, indicating that many of the lawsuits involve use of both products, and the claims involve overlapping questions of fact and law.
According to a notice of hearing session (PDF) issued by the U.S. JPML, oral arguments for the motions will be considered on March 31, at the Hale Boggs Federal Building in New Orleans. The hearings are currently scheduled to be in-person, however that may change if the course of the current COVID-19 pandemic shifts.
If a Similac and Enfamil litigation MDL is established, cases filed in U.S. District Courts nationwide will be transferred to one court for management, and series of early "bellwether" trials designed to help gauge how juries are likely to respond to certain evidence that will be repeated throughout the litigation. However, if NEC  settlements or another resolution for is not reached following the MDL proceedings, each individual Similac and Enfamil case may later be returned to the U.S. District Court where it was originally filed for a separate trial in the future.
"*" indicates required fields