Similac Formula Class Action Lawsuit Filed Over False and Misleading Comparisons to Breast Milk
November 24, 2021
By: Irvin Jackson
Abbott Laboratories faces a class action lawsuit over Similac Pro-Advance formula, alleging that false and deceptive marketing materials have suggested the cows milk formula is comparable to breast milk.
The complaint (PDF) was filed by Sarah Conner in the U.S. District Court for the Southern District of Illinois on November 20, seeking class action status to pursue damages for all consumers, indicating parents were misled that Similac Pro-Advance was "close" to breast milk.
The allegations come as Abbott faces a growing number of similar lawsuits alleging that Similac causes necrotizing enterocolitis (NEC) among premature infants at rates far greater than breast milk or donor milk, indicating that the manufacturer has attempted to downplay years of evidence establishing the benefits associated with breast milk, and withheld baby formula warnings from parents, doctors and hospitals.
Necrotizing enterocolitis (NEC) is a devastating disease that mostly impacts premature infants, where the wall of the intestine is invaded by bacteria, leading destruction of the bowel and often requiring emergency surgery while the baby is still in the NICU.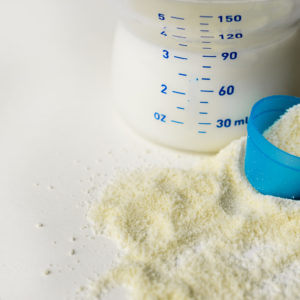 According to allegations raised in the Similac class action lawsuit filed by Conner, Abbott Laboratories also tried to deceive consumers into believing their Similac Pro-Advance infant formula was as good as giving children breast milk, which the complaint states is not true.
Conner, of Illinois, was a regular purchaser of Similac Pro-Advance, which the lawsuit indicates she bought because she expected it was similar to breastmilk in how it affects a child's immune system, brain and eye development due to the company's representations and advertisements. Conner indicates she and many other parents would not have paid a premium for Similac Pro-Advance had they known these claims were untrue and not supported by science.
"The Product's comparisons to breast milk expressly and impliedly claim that it can confer the structure/function benefits of breast milk. These claims are false, deceptive and misleading," Conner's lawsuit states. "No competent and reliable scientific evidence, which would include studies with control groups of exclusively breastfed infants, compared to infants fed the Product, and who the similarities between breast milk and the Product, exists."
Despite that, the label for Similac Pro-Advance includes phrases like "Our Closest Formula to Breast Milk" and claims it grants immune support and promotes brain and eye development. Due to how they are placed in conjunction with the breast milk similarity claims, the entire label appears to suggest the formula provides the same types of immune and growth support as breast milk, which the lawsuit indicates is untrue.
While this class action lawsuit seeks refunds for parents and caregivers who bought Similac, but whose children were not injured, in courts throughout the U.S., a growing number of families are now filing baby formula NEC lawsuits against Abbott Laboratories, alleging that the company knew or should have known that their products were unreasonably dangerous for preemies. Similar allegations have also been raised in Enfamil lawsuits against Mead Johnson, over their cow's milk formula.
As recently as 2016, Abbott advertised some Similac formulas as being specifically for premature and low birth-weight infants, the lawsuits note, despite the known dangers.
Families now seek damages for the loss of premature babies in wrongful death lawsuits, as well as personal injury claims for life-long injuries and damages children who survived a NEC diagnosis have been left with.
Similac NEC Lawsuit
Was your premature baby diagnosed with necrotizing enterocolitis (NEC) after being fed Similac formula? Lawsuits may provide financial compensation for your family.
Contact A Lawyer
Jason

February 8, 2022 at 2:24 pm

No, but we recieved a shipment of formula we didn't order. We don't even have kids. Are they just dumping it off now?
"*" indicates required fields