Similac Recall Settlement Master Appointed To Facilitate Negotiations Over Contaminated Formula
October 19, 2023
By: Irvin Jackson
The U.S. District Judge presiding over all Similac recall lawsuits has appointed a Special Master to help facilitate settlement negotiations between Abbott Laboratories and families of children who suffered severe, and sometimes fatal, infections after being fed contaminated formula.
Dozens of families are currently pursuing claims against Abbott in the federal court system over its Alimentum, Elecare and Similac formula recall, which was issued in February 2022, following the discovery that infant formula manufactured at a Michigan facility were contaminated with Salmonella Newport and Cronobacter sakazakii bacteria.
At least two infant deaths and hundreds of illnesses were reported by parents who fed the contaminated baby formula to their children, and subsequent investigations have revealed Abbott ignored industry safety standards and best practices at its facility for years, endangering children for the sake of profits.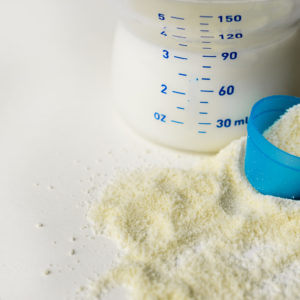 Given common questions of fact and law raised in the complaints, the U.S. Judicial Panel on Multidistrict Litigation (JPML) established coordinated pretrial proceedings for all lawsuits resulting from the Similac recall, centralizing the claims before U.S. District Judge Matthew F. Kennelly in the Northern District of Illinois.
To move the parties toward a settlement agreement, which would avoid dozens of costly trials, Judge Kennelly issued a case management order (PDF) on October 16, assigning Randi Ellis as the settlement special master.
"The parties are ordered to meet and confer with each other to discuss settlement, in good faith, and to meet with the settlement special master at regular intervals as determined by the parties and in consultation with the settlement special master," Judge Kennelly wrote. "At her discretion, the settlement special master may report to the Court concerning potential progress toward settlement."
Similac Recall Lawsuit Bellwether Trials
In order to promote the settlement negotiations, Judge Kennelly has also called for a series of early Similac recall bellwether trials to be held in the federal court system, where the parties will focus on preparing a number of claims to go before juries that are representative of other claim in the litigation.
While the outcome of these bellwether trials will not be binding on other cases, they will be used to help gauge how juries are likely to respond to evidence and testimony which could be repeated in hundreds of separate trials, and may help form the basis of a Similac recall settlement agreement.
A similar process has been established in a separate federal MDL established for all Similac lawsuits over NEC (necrotizing enterocolitis) diagnosed among premature infants fed the cow's milk-based infant formula.
Dozens of Similac NEC lawsuits and Enfamil NEC lawsuits have been centralized before U.S. District Judge Rebecca R. Pallmeyer, as part of a separate consolidated pretrial proceeding.
Each of those complaints present failure to warn claims against Abbott and Mead Johnson, the manufacturer of the competing cow's milk-based formula Enfamil, indicating that the companies knew that premature infants faced an increased risk of NEC from their formula, yet false and misleading information has been provided to families and the medical community.
"*" indicates required fields