Slim Fast Recall: Bacterial Contamination in Canned Drinks May Cause Illness
December 07, 2009
By: AboutLawsuits
A massive Slim-Fast recall has been announced for all 10 million ready-to-drink cans of the diet product that are currently on the market in the United States and Canada. The Slim Fast drinks may be contaminated with bacteria that could cause symptoms of food poisoning.
The recall for Slim Fast canned drinks was announced last week by Unilever United States, Inc., the manufacturer, after testing revealed contamination by the Bacillus cereus microorganism. The bacteria can cause diarrhea, nausea and vomiting.
Although the manufacturer claims that no illnesses or deaths have been officially reported in connection with the recall, MSNBC.com reports that a number of people have become sick from Slim Fast drinks, with illness surfacing about 6 to 15 hours after the shake was consumed. The report indicates that the individuals recovered within about 24 hours.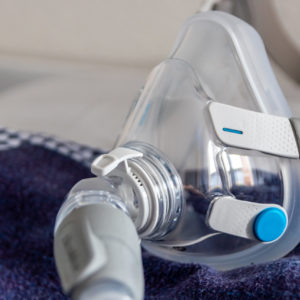 Did You Know?
Millions of Philips CPAP Machines Recalled
Philips DreamStation, CPAP and BiPAP machines sold in recent years may pose a risk of cancer, lung damage and other injuries.
Learn More
The Slim-Fast ready-to-drink cans are flavored meal replacement drinks used for weight loss. The recall includes all Slim-Fast cans of all flavors, sold both in four-can cartons and individually. It affects cans currently in stores and includes all cans which may be in homes that have not yet been consumed. There are an estimated 10 million of the 11-ounce, steel cans on the market.
The recall does not include Slim-Fast powdered shakes, meal bars or snack bars.
Bacillus cereus is responsible for about two percent of all foodborne illness, according to the U.S. Centers for Disease Control and Prevention (CDC). Illness comes within 24 hours after exposure and can result in a diarrheal illness. Serious illness and permanent injury are very rare.
Unilever has ceased production of Slim-Fast ready-to-drink cans until the source of the contamination can be identified and corrected, company officials say.
Michelle

February 2, 2018 at 8:50 pm

To Whom It May Concern: Feb 2nd, 2018 I bought the Slim Fast product 10 years ago (slim fast ready to drink chocolate) from Tops Market @ 1989 Seneca St, Buffalo, NY 14210 (Previously known as "B-Kwik") back in "2009" where I drank it for about 2 weeks. Then, one day, about a half hour after drinking one of the cans, I had become violently and severely sick for a week may be more experienci[Show More]To Whom It May Concern: Feb 2nd, 2018 I bought the Slim Fast product 10 years ago (slim fast ready to drink chocolate) from Tops Market @ 1989 Seneca St, Buffalo, NY 14210 (Previously known as "B-Kwik") back in "2009" where I drank it for about 2 weeks. Then, one day, about a half hour after drinking one of the cans, I had become violently and severely sick for a week may be more experiencing a lot of pain and discomfort which led me straight to see a doctor at the E.R.! Ever since that day, I have had nothing but stomach problems! I've been sick and back and forth to the emergency room, and/or doctor's office consistently and quite frequently trying to find out what was making me sick? Throughout the many, many visits I guarantee I have explained multiple times to a multitude of doctors that, I believed it was something in the Slim Fast Drink that was making me sick!!! They are aware and have documented our conversations. But, let me start by letting you how this Slim Fast made me feel and the symptoms I was experiencing after drinking it. Physically, It started with gut wrenching abdominal pain, cramping, and diarrhea, I was having night sweats and chills! I started to lose my hair! (I believe from stress) I had Extreme abdominal pain & discomfort, gas, and bloating, constipation and hemorrhoids. This was just a horrifying vicious cycle that wouldn't stop!!! Ever!!!! Also, I experienced a terrible infection that caused my urine to change color. Literally, it looked like the famous "Sunny Delight" orange drink! You couldn't see through it!! For me, this was quite disturbing! I became immediately anxious and started having panic attacks!! The doctor prescribed me antibiotics not once, but twice! Finally, after a long agonizing month of antibiotics, the infection was gone. But, I was still sick, I now have no idea what this bacteria has done to my body??? I was always sick to my stomach and I constantly worried about something really serious was going on!!! Back and forth in and out of the emergency rooms, I was constantly sent home because nothing was life threatening. So I just dealt with it !!!! I dealt with it, knowing if I went back to the E.R, I'd just be sent home again. So, to save myself the embarrassment, and the frustration of being sent home again, I just dealt with it!!! The pain, bloating, constant discomfort, depression and anxiety for years!!! 10 years as a matter of fact!!! If I wasn't dry heaving, I was throwing up! A pain in my stomach I could not explain, unbelievable gas and bloating. I was only able to eat when I absolutely had too because, I was afraid of the pain I may experience after I was done. And it only progressively gotten worse over the years! I have explained my story to multiple Doctors who can vouch and testify that I explained to them that I strongly believe it was the slim fast that caused all my stomach issues, not to mention the mental torture this put me through!!! I have lost the last 10 years of my life because of this product due to abdominal pain and discomfort, anxiety and depression, High blood pressure, Hypothyroidism, and embarrassment at the workplace! (when I wasn't home sick in bed)!!! I also was out of work on FMLA due to all these issues! I was an Veteran employee of the previous company I was at working there for 16 years and great at what I did I was making great money! As of just recently, January of 2017 that employer terminated me for something that I believe, could have been overlooked. And, I strongly believe they looked for a reason to get rid of me because they were sick of me calling in because of my stomach issues and never getting any answers! Now, mentally, it was destroying me!! I was so physically sick in bed for such long periods of time, that after a while it made me severely depressed !! I would sleep and cry all the time because of the depression and anxiety and combined with the stomach issues I was going through I really wasn't feeling well at all. Truthfully, I didn't have very good thoughts to say the least!! This affected my entire life!! I missed out on so much of my life!!! It really saddens me that I missed my Son growing up! When I first got sick, my Son was my my little 11 year old boy! Now, he is a full grown man! What happened ??? where did the time go???? My son was 11 years old when this all first started and now he is 21 years old!!! Those 10 years were his Teen years!! This is when he needed me most!!! And where was I? I, was probably in bed sick, yelling at him because I was too sick and too depressed to get up out of bed and be a Mom!!! The Mom I know I really am!!! I can't believe I could yell at my child for wanting his Mother!!! I really didn't mean it but I was extremely sick and constantly in bed or at the emergency room explaining to everyone that I thought I may have gotten sick from Slim Fast!! I missed out on being the best Mom I could be for my Son due to this Damn bacteria in this slim fast, and the multiple issues it cause me and my entire Family!!! I feel like I've missed out on what was supposed to be the best years life!!! This all started when I was 33 years old and this April I will be 44 years old!!! Ever since I've drank that Slim Fast I've, lost my physical and mental health!!! Because of being sick, I've lost my friends, family, irreplaceable time with my one and only child!!! These are years I can Never get back!!! Over the past 10 years, living sick like this everyday has been extremely hard!!! Some days, It was hard to get out of bed and other days, it was virtually impossible!!! There were days that I really wanted to end it all !!! The only reason I didn't is because of the Love I have for My Family and Jesus Christ!! The last thing I ever want to do is hurt my Son or my Father! They both would be devastated if something happened to me!!! Prayer and my faith in Jesus are the other 2 that kept me going!!! I continued to pray each and every day!! I had to because not only was I depressed, anxious, and emotional throughout these last 10 years but, I started to become very mad and angry too! The doctors kept testing me but, could not detect anything so they kept sending me home, but, I knew I was sick! I started to question my own sanity!! Wondering if the doctors where right and this is how I was supposed to feel! I became very irritable and it started to cause issues between my now Ex-Husband and I.Trust me, this has done nothing good for me in my life!!! The last 10 years of my life has been the worst time in my entire life!! It truly has been a very Long and agonizing 10 years full of: ~Unbelievable amount of pain and discomfort ~Nausea & Vomiting ~Anxiety & Depression ~Social Anxiety ~Countless Days/Months of missed work ~Embarrassment Finally, after years of Testing, Emergency Room & Doctor visits, the recent GI doctor I am now going to can now seeing what the damage the slim fast has done to my digestive system!!! And we are finally getting things taken care of! Correcting one issue at a time. I will never be able to get back any of the those 10 years of my life that I feel have been robbed of me!!! Now that I am starting to feel a little better, I've decided to contact an attorney and get his/her thought about a possible case. I would love to speak with a attorney immediately about this awful awful situation these people have put me in for the last 10 years and how miserable this product has mad my life!!! I'm sorry if I seem to becoming off a little harsh, but this has been nothing but destroyed my life over the last 10 years and I'm begging for someone to let me know what they think! Please feel free to contact me at any time!!! Thank you for your time!!!! If you can??? Please HELP!!! Something good has to come out of all this horrible mess this product has caused in my life!!! Thank You Very kindly, Michelle

Tim

April 13, 2012 at 3:52 pm

I drank Slim fast back in 2008 to help with a diet I wanted to start. Being a truck driver for BRINKS, I rarely was able to eat right so I used the product to help. From the time I started I have had bad bowel issues..constantly runny..always running to the toilet, unable to walk long distances due to having to sit down and go. I think it caused an infection inside. I wonder if anyone else had iss[Show More]I drank Slim fast back in 2008 to help with a diet I wanted to start. Being a truck driver for BRINKS, I rarely was able to eat right so I used the product to help. From the time I started I have had bad bowel issues..constantly runny..always running to the toilet, unable to walk long distances due to having to sit down and go. I think it caused an infection inside. I wonder if anyone else had issues similar. Please let me know. To this day i still suffer with this problem.

Cynthia

June 26, 2011 at 6:59 pm

I drank a Slimfast on Dec. 1, 2009, in the afternoon. Had no appetite for the rest of the day. Woke up at 4 AM on Dec. 2, 2009, with cold sweats, vomitting, so weak I had to crawl to the bathroom because I could not walk. Could not even swallow sips of water.Doctor prescribed an anti-nausea med to settle my stomach, so I finally stopped throwing up but still felt weak and achy. Here it is June 2[Show More]I drank a Slimfast on Dec. 1, 2009, in the afternoon. Had no appetite for the rest of the day. Woke up at 4 AM on Dec. 2, 2009, with cold sweats, vomitting, so weak I had to crawl to the bathroom because I could not walk. Could not even swallow sips of water.Doctor prescribed an anti-nausea med to settle my stomach, so I finally stopped throwing up but still felt weak and achy. Here it is June 2011 and stomach is still not well. Have been diagnosed with SIBO in 2010 and again in 2011 which occurs as a direct result of food poisoning. On antibiotics for over 2 mos in 2010 to treat SIBO. Am now on antibiotics again to treat SIBO, and a very restricted diet - no fruit, veggies must be well done and many of them are restricted, no dairy, etc... Severe food poisoning is not easy to recover from.

jackie

May 28, 2011 at 12:46 am

It is very sad that i got sick do to drinking slimfast , they should let people no what is going on with the things we buy out of the stores that is - - - - up. why is it that we have not heard anything else about the lawsuite yet. thank you.

renay

March 9, 2011 at 1:30 am

Dec. 2009 I had vomiting, nausea, and diarrhea. I even went to the doctor. I sent in my prof of purchase to slim fast and i never received my money and still waiting.

mary

March 8, 2011 at 1:34 am

In dec.2009 I bought 24 cans of sim fast and felt ike I had the flu after acouple of can the worst felling ever I was nause and stomach pains diarrhes o boy. I tried contacting them they said they were going to refund my money back and I'm still waiting.

Kacie

February 21, 2011 at 7:53 am

I just this week bought cans of Slim Fast on sale at Target. I never drink Slim Fast...but they were on sale so why not. Sure enough, after 1 can, just 1, I fell deathly ill with the vomiting, nausea, diarrhea, the works. Took me about 3 days to recover and I had to call out of a job interview (and was told they wouldn't be able to reschedule me.) Calling around this week to try and take legal act[Show More]I just this week bought cans of Slim Fast on sale at Target. I never drink Slim Fast...but they were on sale so why not. Sure enough, after 1 can, just 1, I fell deathly ill with the vomiting, nausea, diarrhea, the works. Took me about 3 days to recover and I had to call out of a job interview (and was told they wouldn't be able to reschedule me.) Calling around this week to try and take legal action, as the recall was DEC 2009- over a year ago- and Target failed to pull this infected product off of the floor.

ms.g

February 14, 2011 at 1:35 am

It's 2011 and Kmart is selling Slim Fast as we speak. How deceiving if any local stores are aware of the recall and selling infected slim fast.

GEORGIA

January 24, 2011 at 1:32 pm

I, too, was a loyal Slim-Fast user until it gave me intense diarrhea for two days straight. Read about the recall and promptly contacted the company for a refund. They are a bunch of liars there. I have called them a dozen times without a single result besides my continued frustration. Great way to treat loyal customers. They even expressed surprise that I hadn't gotten my refund packet, and said [Show More]I, too, was a loyal Slim-Fast user until it gave me intense diarrhea for two days straight. Read about the recall and promptly contacted the company for a refund. They are a bunch of liars there. I have called them a dozen times without a single result besides my continued frustration. Great way to treat loyal customers. They even expressed surprise that I hadn't gotten my refund packet, and said they would send one by certified mail. A month later, they said to give it another week- it had gone out "last week". A month after that, I called again.They said they couldn't track the certified letter they sent to me. LIARS one and all who answer the phone there. Cannot figure how they can sleep at night...

AJ

December 17, 2010 at 3:40 pm

I have drank the lo carb slimfast 1-4 a day for years. Had just filled my shelves and recall came out. called Slimfast 800# 3 times since recall came out and did not receive any refund. I still have my 12pack receipts and a couple of the boxes. Went to get a colonoscopy start of this year because my gut was feeling bad. Wondering if related. I am going to call Slimfast one more time.

georgia

December 12, 2010 at 11:40 pm

I drank Slim-Fast shake i have been upset stomach, stomach felt cloudy and cramps and had head ache immedately went to doctor had to leave work went to doctor had not return to work .

mary

November 8, 2010 at 7:47 pm

I was just hospitalized x 2 days with dehydration,related to neauea and vomiting, and the liq in the can tested positive for gram positive org,I also had sinus congestion headache et al. Placed on 5 medications after release from the hospital

Carole

October 22, 2010 at 6:39 pm

Karen who left comment July 17 2010..I had the EXACT same attacks as you for for word. PLEASE read my comment right before this one. Instead of repeating myself. keep an eye on things what happened to me was awhile AFTER the attacks. EVERYONE please keep an eye on you stomach. I get the results of the biopsys Nov 3rd .."fingers crossed"

Carole

October 22, 2010 at 6:30 pm

I left a comment here quite awhile ago. I had two case's of the recalled cans. When I saw they were paying less then paid for I held on to them then took them back to BJ's with the letter bjs sent me saying I had recalled ones.. & got a refund. I was sick & paid 150.00 for a blood test BEFORE the recall. NOW I just had a endoscopty (however it's spelled) & doc took 4 biopsy's of stomac[Show More]I left a comment here quite awhile ago. I had two case's of the recalled cans. When I saw they were paying less then paid for I held on to them then took them back to BJ's with the letter bjs sent me saying I had recalled ones.. & got a refund. I was sick & paid 150.00 for a blood test BEFORE the recall. NOW I just had a endoscopty (however it's spelled) & doc took 4 biopsy's of stomach. I am waiting on results of thoses but he did say I have chronic gastritis. I never had a problem before with my stomach. They have not done one dag thing about this. If anyone is doing a class action suit. I WILL testify. Not trying to "make a fast buck" How else can u be compensated..stomach transplant?? LOL I think not.

Krystal

October 19, 2010 at 1:20 am

I got poisoned by Slim-Fast last year and left my information on the telephone line they directed us to call to request refunds. I never heard from them, but have been getting advertising emails ever since (because I first tried to contact them via email). I emailed them again demanding that they stop sending me adverts that I never signed up for. In this email I also demanded my refund and ask[Show More]I got poisoned by Slim-Fast last year and left my information on the telephone line they directed us to call to request refunds. I never heard from them, but have been getting advertising emails ever since (because I first tried to contact them via email). I emailed them again demanding that they stop sending me adverts that I never signed up for. In this email I also demanded my refund and asked them if they ever refunded any of their poor poisoned customers. This finally got them to send me a check for $12 (along with a letter thanking me for my brand loyalty - HA). I missed two days of pay and suffered greatly because of this terrible company and all I get is a refund that I had to keep requesting after 10 months. These people are despicable and I really did laugh when I read the words "brand loyalty." Never again, Unilever. Never again.

Pamela

August 17, 2010 at 5:22 pm

How DARE they sell this stuff again, like nothing ever happened!! I had to throw out 2 cases, $$$ and never got any compensation from the company. This makes me furious. I will NEVER trust this product again!!

gary

July 19, 2010 at 7:39 pm

I had been drinking slimfast for about a year. I had been told in Feb. to discard my cases of slimfast,give info on rebate call-in and I would be compensated. I've heard nothing. Not very professional.I will look into legal help. Good luck brothers and sisters. I need my refund.

Karen

July 17, 2010 at 3:20 pm

I got sick in June from the product that was date stamped in blue so it was supposed to be alright. One emergency room visit, one CT scan, one gallbladder motility test, one endoscopy - all negative. We believe the culprit was slimfast since the attacks came within an hour after drinking it. Vomiting and the most intense pain in the upper stomach. Had four of these attacks. Stopping the slimfast o[Show More]I got sick in June from the product that was date stamped in blue so it was supposed to be alright. One emergency room visit, one CT scan, one gallbladder motility test, one endoscopy - all negative. We believe the culprit was slimfast since the attacks came within an hour after drinking it. Vomiting and the most intense pain in the upper stomach. Had four of these attacks. Stopping the slimfast once we ruled out other stuff, stopped the attacks so far. Not sure what I want to do about it. I let Safeway know where I bought it but it's still on the shelf.

Keri

July 14, 2010 at 7:55 pm

I started drinking slim-fast on Monday 7/12/2010- I had a shake for lunch, when Tuesday had a shake for breakfast- by noon I began to have bad headache which lasted through Wed morning. Ate a meal bar around 11 on Wed. and the headache just got worse- I figured it was something in the Slimfast that my body doesn't like. I am super disapointed cause I lost 2lbs already!! I feel this was a diet I co[Show More]I started drinking slim-fast on Monday 7/12/2010- I had a shake for lunch, when Tuesday had a shake for breakfast- by noon I began to have bad headache which lasted through Wed morning. Ate a meal bar around 11 on Wed. and the headache just got worse- I figured it was something in the Slimfast that my body doesn't like. I am super disapointed cause I lost 2lbs already!! I feel this was a diet I could stick to and the cost is reasonable. I am going to try just the meal bars and see what happens.

Melanie

June 23, 2010 at 2:49 pm

This is the second day in a row that I have had stomach issues after drinking slim fast. Yesterday, I thought I was just under the weather. I felt fine this morning, drank a slim fast for breakfast and got the stomach cramping/diarrhea all over again.

Tameka

June 11, 2010 at 6:54 pm

I recently bought slim-fast since it's been back on the self. I didn't think about the recall until like the 3rd day of me feeling like crap. I called the number and was told that all the cans that were put back on the self were tested to be fine. But slim-fast was the only thing I had that morning and after a few hours I was sick as a dog. After almost a week I went to the ER and was to that I ha[Show More]I recently bought slim-fast since it's been back on the self. I didn't think about the recall until like the 3rd day of me feeling like crap. I called the number and was told that all the cans that were put back on the self were tested to be fine. But slim-fast was the only thing I had that morning and after a few hours I was sick as a dog. After almost a week I went to the ER and was to that I had some type of baterica infection but because I didnt have a stool sample they couldnt determine what type. However, I'm still cetain that it was from the slim-fast. I will never buy another can of slim simply because you can't get any support when calling the number and no one understands the suffering if they never experienced it!

Lyne

June 10, 2010 at 3:43 am

After we heard of the recall several months ago we called the toll free number listed on the slim fast website . We were asked to furnish our name and address through an automated message system and informed that it will take 6 weeks to receive an application in the mail for a refun. We should have pictures of the products bought. We have 3 cases which now has an expired date and we have not g[Show More]After we heard of the recall several months ago we called the toll free number listed on the slim fast website . We were asked to furnish our name and address through an automated message system and informed that it will take 6 weeks to receive an application in the mail for a refun. We should have pictures of the products bought. We have 3 cases which now has an expired date and we have not gotten anything in the mail from slim fast.. We made 3 calls and sent 2 e-mails and got nowhere. Has anyone heard or got anything from the company for compensation?

Adrienne

May 25, 2010 at 7:44 pm

At my heaviest I was 250, now I'm done to 215. Just 1200 calories a day and exercise at home. I bought slim fast b/c my work hours changed Monday and I won't have time for breakfast at home. I thought drinking the shake during my 45 min drive to work would be ok. Well I drunk one yesterday morning and felt bloated after an hour or 2. Then I had another one for lunch. Around dinner time I felt weir[Show More]At my heaviest I was 250, now I'm done to 215. Just 1200 calories a day and exercise at home. I bought slim fast b/c my work hours changed Monday and I won't have time for breakfast at home. I thought drinking the shake during my 45 min drive to work would be ok. Well I drunk one yesterday morning and felt bloated after an hour or 2. Then I had another one for lunch. Around dinner time I felt weird. Kinda like a bubbling stomach and gas pressure where my belly button is. I assumed it would pass. Today I had another one for breakfast and all heck broke lose. I've been in and out the bathroom since I got to work at 5a this morning. TMI I'm sorry but massive diarrhea and stomach cramps. I have no sick time so I'm toughing it out at work. My coworker said I must not be use to the fiber. I told her I eat plenty of fiber and track my intake on fitday. I always get a minimum of 20 grams a day. I also drink 8-10 glasses of water a day. IDK what is going on but I'll never have another can ever. As I type this I'm hobbled over in pain on my desk. I'll go back to fruit and veggies for breakfast. I thought drinking slim fast would save me money and time. It's so not worth it. I checked for the gold seal b/c those were suppose to be the new cans. They really need to take this crap off the market. I hurt so bad right now

shannone

May 18, 2010 at 7:34 pm

iv been drinkin slimfast for a little over month twice a day..I so sick for week didnt have any idea it was slimfast not being able to hold anything down i didnt drink anyslim fast for almost a week i started feeling better i thought bout what i had started eating or drinking new in the past month .soo i stoped drinking slimfast till i heard of the recall and now i know why i got so sick!they s[Show More]iv been drinkin slimfast for a little over month twice a day..I so sick for week didnt have any idea it was slimfast not being able to hold anything down i didnt drink anyslim fast for almost a week i started feeling better i thought bout what i had started eating or drinking new in the past month .soo i stoped drinking slimfast till i heard of the recall and now i know why i got so sick!they sent me a $20 check.i have not cased it and i will not!

Jennifer

May 18, 2010 at 1:27 pm

I am so disgusted with this whole slimfast thing...I called the recall hotline back in december and here it is May and nothing. This is pathetic. I will not purchase another Unilever product until this issue is resolved to my satisfaction. Maybe a class action lawsuit is the way to go.

Torri

May 17, 2010 at 11:54 pm

I bought enough to last the month, thinking that dieting would be easier if I didn't have to think too much about it. (figuring what to eat at every interval just makes me think of food too much.) So, I got all the products ready, been doing it for a couple of weeks, last Thursday I started to feel sick and shaky...my Mom told be today about the recall. Would their still be cans that are affec[Show More]I bought enough to last the month, thinking that dieting would be easier if I didn't have to think too much about it. (figuring what to eat at every interval just makes me think of food too much.) So, I got all the products ready, been doing it for a couple of weeks, last Thursday I started to feel sick and shaky...my Mom told be today about the recall. Would their still be cans that are affected this far out in the recall? It's mid-May for Pete's sake! I will never use this product again. Slim-Fast: get your act together.

sherri

May 12, 2010 at 1:51 pm

i have 2 cases of the slimfast and was sick also I want to contact a class action lawyer soon ew dont drink it i was so sick

Isabella

May 2, 2010 at 4:04 am

I have been drinking slimfast for over 10yrs now, off and on. When I became aware of the recall, I disposed of all of my slimfast can drinks. I have been diagnosed with breast cancer 2006, and since then have had to have a Lypoma removed from my hip/lower back. I do not know whether any of these were caused by the lengthy use of slimfast, but it has been suggested to me that this may have been [Show More]I have been drinking slimfast for over 10yrs now, off and on. When I became aware of the recall, I disposed of all of my slimfast can drinks. I have been diagnosed with breast cancer 2006, and since then have had to have a Lypoma removed from my hip/lower back. I do not know whether any of these were caused by the lengthy use of slimfast, but it has been suggested to me that this may have been a contributing factor. The nausea and diarrhea have been symptons that I've experienced, but I was not aware of contamination side affects. I did, as stated earlier cease from the consumption of the slimfast product, for fear that it could have been a factor that lead to my cancer, and surgical removal of the mass from my hip/lower back.

Lori

April 21, 2010 at 7:58 am

I bought (12 packs) in November of 2009. On 11/19/09 @ approximately 8:00 a.m., I drank my usual breakfast shake (which I have done every morning for the past 3 years). That same day @ 7:00 p.m. I began vomiting with diarrea that lasted 4 days. During this time I was too sick to consume anymore slimfast and refrained from drinking anymore up until the first week of December. On 12/10/09 I once[Show More]I bought (12 packs) in November of 2009. On 11/19/09 @ approximately 8:00 a.m., I drank my usual breakfast shake (which I have done every morning for the past 3 years). That same day @ 7:00 p.m. I began vomiting with diarrea that lasted 4 days. During this time I was too sick to consume anymore slimfast and refrained from drinking anymore up until the first week of December. On 12/10/09 I once again became sick with vomiting and diarrea but this time the symptoms lasted until 1/25/10!!! I made several visits to the Doctors and was put on a variety of medications to try and combat the symptoms. It was determined that the 2nd round of the food poisoning lasted so long because I still had contamination in my body from the first time I was infected in November. I suffered financial loss from medical appointments to lost wages and now I can't even get a refund promised to me from my purchase. It is incredible how my family, friends, employers and coworkers had to watch me struggle for that long in which I nearly lost my job.

Sarah

April 17, 2010 at 11:23 pm

I have called Slim Fast three times to get a refund form and I have sent two emails to Slim Fast and one to Unilever. The emails I send to Slim Fast are getting automatically rejected by their server, and the ladies over the phone keep telling me they have sent the refund form and it is in the mail. This was a month ago already! I have verified my address twice and have asked them to send it with[Show More]I have called Slim Fast three times to get a refund form and I have sent two emails to Slim Fast and one to Unilever. The emails I send to Slim Fast are getting automatically rejected by their server, and the ladies over the phone keep telling me they have sent the refund form and it is in the mail. This was a month ago already! I have verified my address twice and have asked them to send it with delivery confirmation but they refuse. You would think a multi-million dollar company can verify a letter getting sent to an upset customer. Sometimes I call Slim Fast and there is an automated recording loop that hangs up on me. If you go to the Slim Fast website they have removed all their contact information. I had to click on cached websites in google to find phone numbers and email forms/addresses. The first time I called to get my refund form was 12/24/09. I still have not gotten my form. I am considering filing a lawsuit. They are blatantly ignoring me.

Kathy

April 13, 2010 at 2:19 pm

I have now called for the 3rd time and left my information. I know they say don't leave it again but after waiting for 4 months, I didn't think it would matter. I have 24 cans. I started buying the powder when they did the recall but refuse to buy anymore since I will not support this company or their underhanded sales tactics. If we all boycott slimfast in any form, maybe it will send a messa[Show More]I have now called for the 3rd time and left my information. I know they say don't leave it again but after waiting for 4 months, I didn't think it would matter. I have 24 cans. I started buying the powder when they did the recall but refuse to buy anymore since I will not support this company or their underhanded sales tactics. If we all boycott slimfast in any form, maybe it will send a message.

Linda

April 9, 2010 at 12:33 pm

It is NOW APRIL 8th, 2012 and no refund yet....I contacted them 1st week in January! Can't even get an answer as to where they want me to send the photos and list of UPC's.....there is supposed to be a refund form yet, have called three times and emailed three times and cannot even get the form sent to me. Has ANYONE gotten a refund anywhere? If so, please, supply the mailing address to all the re[Show More]It is NOW APRIL 8th, 2012 and no refund yet....I contacted them 1st week in January! Can't even get an answer as to where they want me to send the photos and list of UPC's.....there is supposed to be a refund form yet, have called three times and emailed three times and cannot even get the form sent to me. Has ANYONE gotten a refund anywhere? If so, please, supply the mailing address to all the rest of us so we can send our "proof of purchases" to them. Is it time for a class action lawsuit?

Jamie

April 6, 2010 at 7:55 pm

I have been drinking Slimfast for about a month now. The past couple wks I have been nausea and more recently had diarreah and actually vomiting. I know that they were pulled off the shelves I thought b/c they were back it should be safe.

mary

March 23, 2010 at 1:42 am

My diarrhea started in late October like gangbusters, figured it was the flu or food poisoning but it was violent; no cramps or other pain just violent poops. I had to travel for a couple weeks and that was fun as i ran for the bathroom all the time, thank goodness for Imodium. I had a colonoscopy in November to rule out cancer, what else could it be? The doctor prescribed me some Cholestyram[Show More]My diarrhea started in late October like gangbusters, figured it was the flu or food poisoning but it was violent; no cramps or other pain just violent poops. I had to travel for a couple weeks and that was fun as i ran for the bathroom all the time, thank goodness for Imodium. I had a colonoscopy in November to rule out cancer, what else could it be? The doctor prescribed me some Cholestyramine powder to help my sht stay together; without it I still have way loosey stools. I am appalled that they offered nothing but a small refund for this problem and never seemed to follow up to see if I was better. Will it ever go away??? I have been drinking cans of Slimfast 5 days a week for at least 6 years. Never again. This has been an expensive lesson.

Evelyn

March 19, 2010 at 7:31 pm

I posted my comment on FEB.14th. Slim Fast finally called me twice in Feb. and told me my case will be reviewed by their legal department. I'm still waiting. Anybody file for a class action suit?

Sandra

March 17, 2010 at 12:30 am

I am totally appaled that they have put that crap back on the market.... It is no way that I will ever drink it again. I am still having digiestive problems since November '09.

Dave R

March 15, 2010 at 12:55 am

I claimed the 54 cans I had in my supply and received the same request for further documentation. Luckily I have all receipts and UPCs so I took some pictures and sent it all in. My question is - if I cash this 'partial' refund check, am I forfeiting my rights to any further refunds or rights to sue?

michelle

March 13, 2010 at 8:18 pm

me myself and my aunte drink slim fast products 4 1 year n after 2 months i thought it was supposed to make you go to the bathroom often 4 times a day wen i heard about the recall product i call n left a voice mail but never got a responce from anyone at all my aunt recived her recall money n neither did i at all...i called this n on the month of november n no responce some one please help....how[Show More]me myself and my aunte drink slim fast products 4 1 year n after 2 months i thought it was supposed to make you go to the bathroom often 4 times a day wen i heard about the recall product i call n left a voice mail but never got a responce from anyone at all my aunt recived her recall money n neither did i at all...i called this n on the month of november n no responce some one please help....how can i locate the company to discuss this matter....i paid 4 these slim fast drinks faitfully an avarage caes is almost $10 dollard each and the company just don't here me at all

dummy that thew hers away

March 13, 2010 at 6:43 pm

at least someone got back to a lot of you. all they told me to do was throw away the evidence there is no proof i called them so if they never give any type of check no one will ever know i had slim fast products but me. and i be s@@@ on two time by slim fast. once for buying that batch, once for buying that bull,

jay

March 9, 2010 at 10:10 pm

I received a refund from Slim Fast 2 weeks ago for $12 bucks. I've been taking Slim Fast for about 7-8 yrs for a weight supplement because I play football. I originally claimed 1400 cans which I had stored in my house. So they ended up sending me forms to fill out. I mailed them back and a customer sservice rep just called me stating that if I want a full refuund I would have to show receipts. But[Show More]I received a refund from Slim Fast 2 weeks ago for $12 bucks. I've been taking Slim Fast for about 7-8 yrs for a weight supplement because I play football. I originally claimed 1400 cans which I had stored in my house. So they ended up sending me forms to fill out. I mailed them back and a customer sservice rep just called me stating that if I want a full refuund I would have to show receipts. But originally when I called the automated sytem back in dec they never said anything about keeping receipts. A few days later they changed the automated system message stating you must keep all receipts. Slim Fast is a joke. I recommend if you had a large stock of slim fast product to get a good lawyer.

Barbara

March 8, 2010 at 4:47 pm

I have been drinking slim fast for over 2 years. so when it is on sale I buy in bulk....I was sick for 3 weeks because of this product...I have 64 cans that I called on in december...still no answer from slimfast....I hope the people that are affected by this product...will not buy from this company again

v. sharp

March 8, 2010 at 4:12 pm

I BROUGHT SLIMFAST ON A REGULAR BASIS BECAUSE IT REALLY HELP ME WITH MY WEIGHT UNTILL I GOT DEATHLY ILL FROM IT.. II HAVE A COMPROMISED AMMUNE SYSTEM DUE TO A TERMINAL ILLNESS SO IT REALLY HAD A VIOLENT EFFECT ON MY BODY...IM STILL GETTING OVER IT MONTHES LATER...II CALLED IN FOR THE REFUND MONTHS AGO BUT GOT NO RESPONSE SO I'M SEEKING LEGAL REPRESENTATION NOW!!!!

Elgeana

March 7, 2010 at 4:33 pm

I bought 24 cans and I got sick i had to had the runs throwing up and Iwas sick for awhile i thought i had stomach flu but after i heard about the slin fast recall Irelize I had been drinking slimfast for some weeks so i stop drinking it and after some days I felt better I relized thats what it was .I called in to talk to someone all I got was a recording to leave my information but I havent[Show More]I bought 24 cans and I got sick i had to had the runs throwing up and Iwas sick for awhile i thought i had stomach flu but after i heard about the slin fast recall Irelize I had been drinking slimfast for some weeks so i stop drinking it and after some days I felt better I relized thats what it was .I called in to talk to someone all I got was a recording to leave my information but I havent heard anything about the lawsuit or anything .I bet if it was one of the people that work at slimfast they would have been compesated.I called in December still nothing.

debbie

March 6, 2010 at 9:06 pm

I have just received a pittance check for the 54 cans I had on stock when they were recalled. Yes, they have asked for the upc codes, photos of the product, and/or store receipts!!! WELL GUESS WHAT SlimFast? I did not throw out the product, but kept the "evidence". You will be receiving the upc codes and photos. What do you bet, they will not honor the recall without the store receipts? Guess[Show More]I have just received a pittance check for the 54 cans I had on stock when they were recalled. Yes, they have asked for the upc codes, photos of the product, and/or store receipts!!! WELL GUESS WHAT SlimFast? I did not throw out the product, but kept the "evidence". You will be receiving the upc codes and photos. What do you bet, they will not honor the recall without the store receipts? Guess they had to same money some how. I thought the recall a bit strange, telling the public not to return the product to the store where it was purchased but to destroy it instead! Watch out now, because they are doing the same thing with some of their bars.

beverly

March 3, 2010 at 10:07 pm

I am hhaving problems to in receiving informaton how to get a refunds. I am not throwing away my cans either. I have about 30 cans.

teresa

March 3, 2010 at 7:45 pm

i bought 24 cans. starting a new year diet;. well thanks a lot. i had diarrhea and stomach aches all night i thought i had caught a virus i continue to drink your product. i later found out about the recall i called in for my refund check in december and havent heard anything/ is there a reason for my hold up

ted

March 3, 2010 at 7:03 pm

oh my, oh my. my wife drank a can of this and threw up on me while driving her to the hospital after becoming sick. As i was trying to wipe of this mess, i side wiped a jogger on a bridge who fell over the railng and landed on a boat below, causing him to lose control and slam into the bridge. The bridge then collapsed causing even more injuries. i think slim fast needs to pay the millions i now h[Show More]oh my, oh my. my wife drank a can of this and threw up on me while driving her to the hospital after becoming sick. As i was trying to wipe of this mess, i side wiped a jogger on a bridge who fell over the railng and landed on a boat below, causing him to lose control and slam into the bridge. The bridge then collapsed causing even more injuries. i think slim fast needs to pay the millions i now have to pay. Do you realize what gold diggers you all sound like. here is a thought, eat less, be active and dont think a can of liquid is going to help you.

Sarah

March 3, 2010 at 2:00 pm

Well i recieved a refund check for $10.20 on 2/5/10.. Slim Fast you should be ashamed of yourselves. NOT LEARNING ABOUT THE RECALL TILL LATE DECEMBER..I spent all of the holidays ill and not knowing why.I CALLED MY LOVE ONES TO TELL THEM IT WAS OVER.. I was DEATHLY ILL.. December 1 to December 15 no work.. I visited the E.R. 3 times , going undiagonsed every time.. I was out of it, my medical reco[Show More]Well i recieved a refund check for $10.20 on 2/5/10.. Slim Fast you should be ashamed of yourselves. NOT LEARNING ABOUT THE RECALL TILL LATE DECEMBER..I spent all of the holidays ill and not knowing why.I CALLED MY LOVE ONES TO TELL THEM IT WAS OVER.. I was DEATHLY ILL.. December 1 to December 15 no work.. I visited the E.R. 3 times , going undiagonsed every time.. I was out of it, my medical records show that i was prescribed 8 diffrent medications. I have been drinking the stuff for breakfast for Five Years i never would of imagined i coulda been killed by Slim Fast.. I still have no energy and always feel wiped out my life was changed forever and u send me 10 bucks i wont cash your check it means nothing..I NEED A LAWYER...

Helen

March 3, 2010 at 1:42 am

I just received a letter regarding my refund check. It requested a Store receipt, UPC codes and photo of the product. I threw away all of the slimfast in December as per instructions. I filled out the refund form on the internet as requested. Now weeks later they ask for this information!!! Why didn't they ask for this information when I filled out the refund form?

Barbara

February 22, 2010 at 6:13 pm

I received an e-mail from them saying I would be getting a refund and to throw the cans away. I am keeping them and am thinking about filing suit as we all seem to have the same problems and they are clearly lying to us. Any advice?

Marilyn

February 22, 2010 at 5:56 pm

I have an 8 pack of SlimFast that I bought a while ago. I drank one on Friday for lunch. I became sick a while later. I had stomach cramps, nausea and severe diaharea that lasted until Saturday evening. I still have the nausea. What treatment works? What antibiotic works? I called SlimFast and got no answers. They said not to worry syptoms will go away on their own. I guess I will call my doctor a[Show More]I have an 8 pack of SlimFast that I bought a while ago. I drank one on Friday for lunch. I became sick a while later. I had stomach cramps, nausea and severe diaharea that lasted until Saturday evening. I still have the nausea. What treatment works? What antibiotic works? I called SlimFast and got no answers. They said not to worry syptoms will go away on their own. I guess I will call my doctor again.

bonnie

February 21, 2010 at 4:22 pm

well i didnt know about the recall and i drank a shake yesterday and i was in the bathroom in the evening no nausea >>but i drank one this morning after the gym i went to the local grocery store and they told me they pulled it off the shelves well dont u know rite after that i started with the sweats and the chills no bathroom yet this is nit rite at all>>>>

Evelyn

February 20, 2010 at 2:13 pm

After several calls and one email, I finally got a call from slim fast. All they told me was that my case will be reveiwed by the legal team. Because of their high volume of mail, they should get back to me in a few weeks.

Thurston

February 17, 2010 at 6:50 pm

It has been 8 weeks since I filed for the rebate of the 22 cans that I dumped. When do I get reimbursed?

Stephanie

February 17, 2010 at 6:48 am

They ARE NOT sending out the reimbursement checks. I say we file a class action lawsuit. What do we do?

julie

February 16, 2010 at 11:25 pm

I just bought slim fast on 2/11 not knowing about the recall that had taken place in dec. i drank one can of it during the day on 2/12. I was up during the night with severe nausea and diarrhea... i had another can in the morning on the way to the gym and experienced terrible nausea throughout the day, i took imodium for the diarrhea and felt better later in the day. I did not have anymore until [Show More]I just bought slim fast on 2/11 not knowing about the recall that had taken place in dec. i drank one can of it during the day on 2/12. I was up during the night with severe nausea and diarrhea... i had another can in the morning on the way to the gym and experienced terrible nausea throughout the day, i took imodium for the diarrhea and felt better later in the day. I did not have anymore until yesterday and today and I have had nausea and diarrhea both days. today is awful...i feel so sick to my stomach... I think that there is STILL something wrong with slimfast. i have one can left that is going in the trash!

Pam

February 15, 2010 at 5:26 am

I have been waiting for weeks for a Unilever rep to call me back. What is really strange to me is after the initial news of the recall, the news media has been totally tight-lipped. What is that about? I have drank SlimFast forever, but after my spinal fusion surgery, I really began to depend on it...as I did not have much of an apetite. During my recovery period, I got really sick to my stoma[Show More]I have been waiting for weeks for a Unilever rep to call me back. What is really strange to me is after the initial news of the recall, the news media has been totally tight-lipped. What is that about? I have drank SlimFast forever, but after my spinal fusion surgery, I really began to depend on it...as I did not have much of an apetite. During my recovery period, I got really sick to my stomach...vomitted, which jeoparized my surgery...got so sick, I had to be hospitalized again. They ran all kinds of tests, was dehydrated, and they put me on an iv to feed me and an iv of antibiotics. Then, I hear of the SlimFast recall. I called Unilever right away to tell them of my story, and the rep said that they would be calling me back. They never have. Now I am wondering if there is going to be a lawsuit. Unilever must be high profile, as they have been able to keep this out of the news media to a large degree. Again, whats up with that?

Evelyn

February 15, 2010 at 3:55 am

I became ill after drinking slim fast for breakfast in Aug.09. I was in a mall when I became nauseous and vomitted before passing out and having diarrhea. The ambulance took me to ER. In my medical records the doctor states "certainly the cause of her syncope and injury was a direct consequence of her vomiting and is likely related to gastroenteritis". I also have my receipt for my slimfast pu[Show More]I became ill after drinking slim fast for breakfast in Aug.09. I was in a mall when I became nauseous and vomitted before passing out and having diarrhea. The ambulance took me to ER. In my medical records the doctor states "certainly the cause of her syncope and injury was a direct consequence of her vomiting and is likely related to gastroenteritis". I also have my receipt for my slimfast purchase one week prior to my incident. When I heard about the recall, I truly believe this was the cause of my illness. I called Unilever and sent them the info. they requested. Now what?

Robert

February 13, 2010 at 5:25 pm

When is this product going to be back on the market

barbara

February 12, 2010 at 1:44 am

So after all these comments --- what can we all do??? People are sick and the other issue is that they are not reimbursing anyone . Contact the Better Business Bureau, your state's Attorney General's office, elected officials??? Any suggestions???

Angela

February 11, 2010 at 4:11 pm

I am a 46 year old female and I have used Slim Fast for 1 year and the last case. I purchased were effected by the recall. I Droke a shake for breakfast and then another for lunch, by the time I could leave work I was doubled over with pain in my stomach. The pains from the cramps and then the diarrhea that went on for days after I stop taken the product wasn't great. I still haven't received a[Show More]I am a 46 year old female and I have used Slim Fast for 1 year and the last case. I purchased were effected by the recall. I Droke a shake for breakfast and then another for lunch, by the time I could leave work I was doubled over with pain in my stomach. The pains from the cramps and then the diarrhea that went on for days after I stop taken the product wasn't great. I still haven't received anything from them and I called in December. I believe like any other company they should be held responsible for any time missed from work and pain this has caused many of their consumers. I was reading many of the comments and to see the little amount of the refunds and not even an I'm sorry being including is a slap in the face to their consumer who placed their trust in this company.

Khalisha

February 9, 2010 at 1:45 pm

This is outrages! Not everyone is out to get a quick dollar. There are many people out there who really did drink this and was effected. I think slim fast should be ashamed of what they are doing. Not only should people receive a full refund but also be compensated for their sickness,time off work, and school. Now they are saying that they will have a new shack out. That's funny:)here's the trust?[Show More]This is outrages! Not everyone is out to get a quick dollar. There are many people out there who really did drink this and was effected. I think slim fast should be ashamed of what they are doing. Not only should people receive a full refund but also be compensated for their sickness,time off work, and school. Now they are saying that they will have a new shack out. That's funny:)here's the trust? How do they expect people to go back to your product and they want even compensate them properly. They should be sued and forced to pay the right way. That's exactly what I am doing with proof to prove it!!!!

MACHE

February 8, 2010 at 10:49 pm

Wow!!!!!! This makes sooo much since now! Here I am thinking I'm just eating the wrong foods and that my tolerance for certain things had changed since I turned 30, but it was the Slimfast all along! I have been using Slimfast products mainly the ready to go drinks for about 8 years off and on but more on.....it has helped with weight loss and maintenance. When I would drink the Slimfast I would [Show More]Wow!!!!!! This makes sooo much since now! Here I am thinking I'm just eating the wrong foods and that my tolerance for certain things had changed since I turned 30, but it was the Slimfast all along! I have been using Slimfast products mainly the ready to go drinks for about 8 years off and on but more on.....it has helped with weight loss and maintenance. When I would drink the Slimfast I would experience constant bathroom trips, stomach bloating and discomfort and headaches. I'm so angry only GOD knows what the bacteria has done since I have been such a faithful customer for so long. This really sucks!

debra

February 7, 2010 at 9:15 am

I am a 52 year old women that has used slimfast off and on for years, I got the cramps and tummy ache as well,,, I had 23 cans of this stuff i had to dump and have not heard a word for the company as of yet, I understand these things happen, But I thought i had a flu and then i hear its the slim fast i drank,,, Not good,,,,,, Has anyone heard from the company at all? I just want my money back,,, I[Show More]I am a 52 year old women that has used slimfast off and on for years, I got the cramps and tummy ache as well,,, I had 23 cans of this stuff i had to dump and have not heard a word for the company as of yet, I understand these things happen, But I thought i had a flu and then i hear its the slim fast i drank,,, Not good,,,,,, Has anyone heard from the company at all? I just want my money back,,, I am sorta pissed at this point that i havent received a letter to say hey i am sorry you got sick off our product..

Pam

February 6, 2010 at 6:04 pm

I have been a slim fast consumer for many years without any side effects until recently! In November I suddenly became sick with nausea vomiting and diarrhea. I thought it had to do with a persisting acid reflex problem that I have. But I also knew that my medication for that always took care of it. But still you know if you have this problem you always think… what did I eat… and what could it ha[Show More]I have been a slim fast consumer for many years without any side effects until recently! In November I suddenly became sick with nausea vomiting and diarrhea. I thought it had to do with a persisting acid reflex problem that I have. But I also knew that my medication for that always took care of it. But still you know if you have this problem you always think… what did I eat… and what could it have been? Plus after weeks of feeling this way, you think, could it be from the stress at work making me feel this way? So I never associated it with drinking slim fast, even after loosing a day of work!!! Until I heard about the recall on TV!!! After calling Unilever and reporting my systems (to a computer avatar) and telling them about my loss of time at work…I'm sure that was deleted! I finally received a whapping check for $4.25. This is not acceptable! TWO WEEKS of feeling like CRAP and that's putting it nicely, plus loosing a day of work. Thanks Slim Fast! What a way to lost weight!!!

Barbara

February 3, 2010 at 9:38 pm

I have 13 cans of Slim Fast and the receipts to prove this. I called Slim Fast when I heard about the recall and today I received a check for $10.20. Apparently this is the amt. they refund as I have checked on line. This is unacceptable . Besides making us sick they are now not even giving us a correct refund.

Sarah

January 31, 2010 at 2:46 am

Let's give this company a break. This was a voluntary recall and I feel tIhat every step has been taken to find the source of the contamination.I dumped 18 cans and have not been reimbursed,but I am thankful that I did not suffer any ill effects. In the meantime I have been drinking Walmart's Equate brand and it is pretty good.

Sarah

January 31, 2010 at 2:39 am

Let's give this company a break. This was a voluntary recall and I feel tIhat every step has been taken to find the source of the contamination.I dumped 18 cans and have not been reimbursted,but I am thankful that I did not suffer any ill effects. In the meantime I have been drinking Walmart's Equate brand and it is pretty good.

DEBBIE

January 27, 2010 at 7:14 pm

I HAVE DRANK SLIMFAST FOR OVER A YEAR NOW, EVEN AFTER THE RECALL WITH NO ILL EFFECTS AND KNOW OTHERS WHO DID TOO. IF WE KNEW THE TRUTH PROBABLY ALL CAN GOODS SHOULD BE RECALLED FROM TIME TO TIME. BUT, I WANT MY CAPPUCCINO SLIMFAST BACK. PLEASE HURRY AND CLEAN UP THE PROBLEM. THE FIRST COUPLE OF TIMES YOU DRINK SLIMFAST IT WILL CAUSE SOME STOMACH PROBLEMS, I THINK IT IS JUST THAT YOUR BODY IS NO[Show More]I HAVE DRANK SLIMFAST FOR OVER A YEAR NOW, EVEN AFTER THE RECALL WITH NO ILL EFFECTS AND KNOW OTHERS WHO DID TOO. IF WE KNEW THE TRUTH PROBABLY ALL CAN GOODS SHOULD BE RECALLED FROM TIME TO TIME. BUT, I WANT MY CAPPUCCINO SLIMFAST BACK. PLEASE HURRY AND CLEAN UP THE PROBLEM. THE FIRST COUPLE OF TIMES YOU DRINK SLIMFAST IT WILL CAUSE SOME STOMACH PROBLEMS, I THINK IT IS JUST THAT YOUR BODY IS NOT USE TO ALL THE VITAMINS AND MINERALS.

StarGee

January 25, 2010 at 10:04 pm

Daddy Mack, when did you call for a refund?

Doesmon

January 25, 2010 at 3:38 pm

WHAT IS GOING ON HERE !!! What is the truth behind the recall ?? Where/how did contamination take place ?? The lack of info - no new supply date - 50 days after recall - leaves these answers conspicuous by their absence There is no relevant info on;one at all -WHAT IS GOING ON ?

Mary

January 25, 2010 at 12:13 am

I too had the morning nausea after drinking the product. I too, had the "bathroom issues" by mid-day. I do not believe that Sim Fast did anything other than make a mistake. Are we all not human people? While I thought the comment just before mine, a bit harsh in the words chosen, come on, he is right. Had this been a serious bacteria that caused us anymore than it did....fine. Sue away. But[Show More]I too had the morning nausea after drinking the product. I too, had the "bathroom issues" by mid-day. I do not believe that Sim Fast did anything other than make a mistake. Are we all not human people? While I thought the comment just before mine, a bit harsh in the words chosen, come on, he is right. Had this been a serious bacteria that caused us anymore than it did....fine. Sue away. But please, get a little perspective on this. I just sent in my request for reimbusement. If I get back what I paid for it, we are even. With all due respects and deepest sympathies to the woman who posted about losing her unborn child, I do hope that you have seen a doctor and questioned the truth about your loss. God bless you.

Daddy Mack

January 21, 2010 at 1:22 am

First of all I bet over 80 percent of the people commenting on here are 100 lb people pretending like they drink slim-fast so they can try and get a quick buck. LET ME TELL YOU THAT SLIM FAST IS ONLY PAYING .29 CENTS PER CAN FOR YOUR REFUNDS!!!!! I have already received my check for the 35 cans that I threw away and the check was written for $10.20 So don't be expecting a big pay day morons.

Anntoninette

January 20, 2010 at 9:51 pm

The makers and manufacturers of slim fast are a joke and are going to become very broke. They make all these promises about a refund. I was sick, missed school, and was promised a refund in December now its dam near Febuary, still no refund I dont know about the rest of you but Im getting a lawyer. Has anyone received a refund and if so how much?

Romanda

January 20, 2010 at 6:28 pm

I don't know why I'm just hearing about this. I hate to be the last to know that I was having all these symptom that I'm reading about above. I even thought I might be pregnant because with the diarrhea it also felt as if something was moving in my stomach and I could actually see it! but I just thought it was nerves. I don't have haealth insurance and I don' t like hospitals, so I self medicated.[Show More]I don't know why I'm just hearing about this. I hate to be the last to know that I was having all these symptom that I'm reading about above. I even thought I might be pregnant because with the diarrhea it also felt as if something was moving in my stomach and I could actually see it! but I just thought it was nerves. I don't have haealth insurance and I don' t like hospitals, so I self medicated. I still have 2 cans in my refrigerator.

S.M.

January 19, 2010 at 9:09 pm

I didn't even know there was a recall until I went to the store on Jan. 16 to buy some fore and was told they had all been pulled off the shelf. No one in the store would tell me why. In any event, I have been drinking this stuff intermittently for the last 6 weeks and did not have one episode. Since the last 5 were okay, I'm inclined to go ahead and drink the last one - but probably won't!

cindy

January 19, 2010 at 8:27 pm

Yes I had the same symptoms but did anyone find out what kind of bacteria was in them? What kind of medicatons they had to take I heard some people had H Pilori is that true?

amelia

January 17, 2010 at 3:45 am

i drank some slim fast and was wondering after 3 hrs was i catching the flu because i had dirreah my stomach was crapping and started vomiting. my family ask did i want to go to the hospitial i thought i was the only one but i see that i am not. when will any thing be safe for the consumer because almost all of the products that we depend on are contaminated. i would have never guessed it would ha[Show More]i drank some slim fast and was wondering after 3 hrs was i catching the flu because i had dirreah my stomach was crapping and started vomiting. my family ask did i want to go to the hospitial i thought i was the only one but i see that i am not. when will any thing be safe for the consumer because almost all of the products that we depend on are contaminated. i would have never guessed it would have been the slim fast. i thought it was swin flu

Katheryn

January 16, 2010 at 7:35 pm

i experienced weakness, extreme ongoing headaches, sensitivity to touch, body aches, fever, heartburn, shortness of breath, faintness, vision blurring, stomach pain, pain in my uterus, and nausea. also extreme back, neck, shoulder, leg pain brought on by the other symptoms. the suffering lasted 6 days. if anyone has any information on how to proceed with the class action lawsuit, please let me kno[Show More]i experienced weakness, extreme ongoing headaches, sensitivity to touch, body aches, fever, heartburn, shortness of breath, faintness, vision blurring, stomach pain, pain in my uterus, and nausea. also extreme back, neck, shoulder, leg pain brought on by the other symptoms. the suffering lasted 6 days. if anyone has any information on how to proceed with the class action lawsuit, please let me know. i found the connection today( i dont watch the news so i did not know about the recall and bj never sent me any letters) when i started to feel better and drank a shake this morning. within an hour i started to experience all of the above symptoms. last week, when i started to feel the symptoms, i had drank 2 cans. i stopped when i got sick, only driking soup believing it was a severe flu. when i called slimfast, the lady tried to convince me that all of my other symptoms where not consistent with the nasuea, vomitting, and diareah and i probably had something else. if anyone has my multiple severe symptoms, u are not alone. do not let them convince u otherwise. once again, anyone with any information about the class action lawsuit please contact me. it was the worst 6 days of my life...

Lauren

January 16, 2010 at 4:51 pm

Where is our refund? I haven't dumped my cans out before I have a refund in my hand............................

Led Zeppelin

January 15, 2010 at 11:45 pm

I had a slim fast thanksgiving morning with some oatmeal to give me energy to play football. After football head to the thanksgiving feast but could not eat as I felt ill. I went upstairs and puked up some perfectly good turkey. I puked the rest of the night and crapped all over a nice comforter. I puked and had nothing in my stomach at all. It was horrible. My stomach never has felt right si[Show More]I had a slim fast thanksgiving morning with some oatmeal to give me energy to play football. After football head to the thanksgiving feast but could not eat as I felt ill. I went upstairs and puked up some perfectly good turkey. I puked the rest of the night and crapped all over a nice comforter. I puked and had nothing in my stomach at all. It was horrible. My stomach never has felt right since. Nobody could figure out what made me sick...early December rolls around and Slim fast announces a recall...10 pukes and 8 craps too late! Called them up and left my name and number..no one has called back. I still have the other cans and if they don't call back soon I will have them tested to see if they are contaminated and then I'll sue.

maggie

January 15, 2010 at 10:40 pm

After drinking a can of slim-fast I became extremely sick nauseated,stomach pain ,Headache , my doctor had recommended for me to get some protein and I took slim-fast to give all that extra protein I needed for my baby , you see I was 5 month pregnant my baby died inside me . thank you slim-fast for all the pain you have cost me and my family!!!!! There is no way that you can possibly reimburse m[Show More]After drinking a can of slim-fast I became extremely sick nauseated,stomach pain ,Headache , my doctor had recommended for me to get some protein and I took slim-fast to give all that extra protein I needed for my baby , you see I was 5 month pregnant my baby died inside me . thank you slim-fast for all the pain you have cost me and my family!!!!! There is no way that you can possibly reimburse me for the loss of my unborn son! Your negligence has left a void that can never be filled!

Kim

January 15, 2010 at 7:34 pm

Bought a case of slimfast from a local grocery store in the middle of October 2009 . Drank a can .. and ended up with a foul smelling gas , coming out both ends , and also upset stomach for about a week. I stopped drinking it after about the 3rd can , figureing it was only a case of the stomach flu. Then after speaking to my firefighter/emt friend , he told me I had a case of samonella posioning ([Show More]Bought a case of slimfast from a local grocery store in the middle of October 2009 . Drank a can .. and ended up with a foul smelling gas , coming out both ends , and also upset stomach for about a week. I stopped drinking it after about the 3rd can , figureing it was only a case of the stomach flu. Then after speaking to my firefighter/emt friend , he told me I had a case of samonella posioning ( the culprit for the foul smell that seemed to surround me ) I even tried returning the slim fast as I knew that it had to be it as I had not changed my diet and my family and i had all ate the same things ( besides the slimfast) Wish now I would have let slimfast know as they would have maybe taken them off the shelves sooner.

Tameta

January 15, 2010 at 2:09 am

Wow....I just heard about this just now! I still have some left in my fridge, my mother consumed several as well. One never knows why they become sick during the day. Now it makes sense!

ms.tubbs

January 14, 2010 at 3:45 am

I have been dranking slim fast for more than a year now every day, I were dranking it before but stoped,I thought cramping and going to the bath room were just part of loosing the weight I did not know it were harming me. yes I lost the weight because I stayed in the bathroom all the time.untill my sister called me last month and told me to stop dranking it because their were a recall on it . no[Show More]I have been dranking slim fast for more than a year now every day, I were dranking it before but stoped,I thought cramping and going to the bath room were just part of loosing the weight I did not know it were harming me. yes I lost the weight because I stayed in the bathroom all the time.untill my sister called me last month and told me to stop dranking it because their were a recall on it . now I would like to know more about this bacteria and this law suit

Ms. Vall

January 11, 2010 at 8:06 pm

OMGoodness! What he heck is going on? What is happening to all of us is too disturbing and disgusting. My personal problems are many, as yours are. I do not want to share the details. I'm sure you can imagine. So, who do we call for this law suit that is supposed to be opened for us? I would not throw anything away. Get your illness proof from the Dr. (if you went) or letters from people that kn[Show More]OMGoodness! What he heck is going on? What is happening to all of us is too disturbing and disgusting. My personal problems are many, as yours are. I do not want to share the details. I'm sure you can imagine. So, who do we call for this law suit that is supposed to be opened for us? I would not throw anything away. Get your illness proof from the Dr. (if you went) or letters from people that knew you were ill. There are too many of us that depend on suppliment drinks, and It is out -rageious that this highly public company would be so negligent. oooo!

joyce

January 11, 2010 at 7:12 pm

I to was affected by this sickness from slimfast. I was trying the slimfast diet and i drank @ less 3 cans a day. by the time i had gotten to work i was sick sick sick.i pased out went to the hospital and not once did i think it was from me drinking slimfast. I had to take of of work and luckly my boss understood . i have spent a lot of money on this product that has really mesed me up mentally[Show More]I to was affected by this sickness from slimfast. I was trying the slimfast diet and i drank @ less 3 cans a day. by the time i had gotten to work i was sick sick sick.i pased out went to the hospital and not once did i think it was from me drinking slimfast. I had to take of of work and luckly my boss understood . i have spent a lot of money on this product that has really mesed me up mentally, physically and financaily please give me answers as to whats next ...

Tina

January 8, 2010 at 1:07 am

I became extremely sick after drinking a can of slim fast. I contacted the company in July of this year regarding the sickness and I sent a can for testing....do you think I have received results of this testing--of course not. Did I dispose of the rest of my product as they requested Nope. If there is a civil suit then I am in for it as well.

Dana

January 6, 2010 at 9:13 pm

I have been drinking slim fast since August of 2009. In November I started drinking the chocolate shakes regularly. On November 12, 2009, I drank a slim-fast while I was at work. Immediately after finishing the can, I was nauseated and had a severe headache and stomach pains. I passed out from the pain and had a seizure on the floor of my job. I was then rushed by ambulance to the ER where they t[Show More]I have been drinking slim fast since August of 2009. In November I started drinking the chocolate shakes regularly. On November 12, 2009, I drank a slim-fast while I was at work. Immediately after finishing the can, I was nauseated and had a severe headache and stomach pains. I passed out from the pain and had a seizure on the floor of my job. I was then rushed by ambulance to the ER where they told me they had no idea what happened and all tests were clear. EEG,EKG, spinal tap ect. I could not fathom my symptoms being from SlimFast. 1 week after my first episode, it happened again. I had severe headache, nausea, vomiting and bloody stool. I passed out and had another seizure. 2 weeks later, I had another episode. All three occurrences had happened after drinking slim-fast. I have spoken with my PCP and she concurs with me and I have also contacted a lawyer in regards to the situation. I have several thousand dollars in hospital bills and I lost my job due to my episodes. I am extremely upset and frustrated with this situation and I want answers!

michelle

January 6, 2010 at 1:21 am

At this point I have dumped out all of my 114 cans of slimfast as the company told me to do and do you think I've heard a word from them about the refund, no.

Keokie

January 5, 2010 at 11:46 pm

I am so pissed. My teenage daughter has also been taking Slim Fast, because of that she has had to miss school and was going for the perfect attendance award for the third year in a row. I thought it was safe for her

Dorothy

January 5, 2010 at 4:37 pm

I have used Slim Fast Drinks for more than 30 years, I have been using this product as my main scource of food intake for breakfast every day because of the vitamins and sorce of fiber that it contains. Last winter 2008 I became so extremly ill with throwing up I ended up in the Fort Atkinson Hospital (in Wisconsin)for 4 days. Test after test they could not solve what was wrong. If it wasn't for [Show More]I have used Slim Fast Drinks for more than 30 years, I have been using this product as my main scource of food intake for breakfast every day because of the vitamins and sorce of fiber that it contains. Last winter 2008 I became so extremly ill with throwing up I ended up in the Fort Atkinson Hospital (in Wisconsin)for 4 days. Test after test they could not solve what was wrong. If it wasn't for interveinus fluids I would have died.

ashley

January 2, 2010 at 11:40 pm

11/27/2009 i took sick i did not what was wrong with me i was vommiting ,dirreah; just worn down i had not ate i had a slimfast when i went to the doctor he told me that i had been food poision the only thing that i could think of was the slimfast i did not think it was it because i drank it daily but i am said to know that it was the slimfast so take of it cause i love slimfast.

albert

January 2, 2010 at 4:33 pm

I take the slim fast as directed, in one hour I have to throw up and I have the runs.

GWENDOLYN

January 2, 2010 at 3:35 am

I WAS ACTUALLY AT MY SISTER HOUSE AND WE WERE GOING KICKBOXING, BEFORE I LEFT HOME I DRINK A SLIM FAST DRINK AND GO VERY NASEA AND STOMACH STARTED TO BUBBLE AND WE DID GO TO KICKBOXING I JUST LAID DOWN.

M. YARBOUGH

December 31, 2009 at 7:38 pm

i was sick to my stomach on December 11th, with vomiting and diarrea, i could not eat for a week

elliott

December 31, 2009 at 5:18 am

Oh my God! i bought two 6 paks of french vanilla about 3 and a half weeks ago and have gone through them all. Figuring i was sick with the flu due to incredible stomach pain and nausea and of course diarhea i drank more slim fast ready to go, all the while making a bad situation worse. ive had several dr. visits, blood tests, medications and a visit to the er. im quite pissed. this is just complet[Show More]Oh my God! i bought two 6 paks of french vanilla about 3 and a half weeks ago and have gone through them all. Figuring i was sick with the flu due to incredible stomach pain and nausea and of course diarhea i drank more slim fast ready to go, all the while making a bad situation worse. ive had several dr. visits, blood tests, medications and a visit to the er. im quite pissed. this is just completely unacceptable.

Teresa

December 30, 2009 at 1:46 am

Bummer. I got some really bad cramps and felt weird and taught maybe my stomach was just sensitive to the drink and I was giving it to a friend and she said she didn't want them because they make her sick. So, I just put them in the trash and I waisted my money.

R.Dobson

December 29, 2009 at 3:35 am

I went to visit my Mom and Dad, and my mom suddenly turned ill after i arrived. My and my Dad were shopping at the walmart and saw a sign regarding the recall, and it hit like a ton of bricks. Sure enough, mama had been drinking them the night before i arrived, and is feeling fine now. Poured it all out and got her a different brand, which she's scared to drink now. Make good paper weights, i gues[Show More]I went to visit my Mom and Dad, and my mom suddenly turned ill after i arrived. My and my Dad were shopping at the walmart and saw a sign regarding the recall, and it hit like a ton of bricks. Sure enough, mama had been drinking them the night before i arrived, and is feeling fine now. Poured it all out and got her a different brand, which she's scared to drink now. Make good paper weights, i guess.

T

December 28, 2009 at 5:53 pm

I'd drank strawberry slim fast for about 3 days before Thanksgiving in order to be able to eat like i wanted to for the holidays, well after the 1st can my stomach started hurting but I paid no attention to thinking it may be me just tripping because I never drank this before & maybe thats how you loose the weight, well my 2nd day it get worse stomach pain cramping & vomiting by the 3rd da[Show More]I'd drank strawberry slim fast for about 3 days before Thanksgiving in order to be able to eat like i wanted to for the holidays, well after the 1st can my stomach started hurting but I paid no attention to thinking it may be me just tripping because I never drank this before & maybe thats how you loose the weight, well my 2nd day it get worse stomach pain cramping & vomiting by the 3rd day I was sick as a dog, diarrhea, vomiting, & no sleep.

Linda

December 28, 2009 at 4:08 pm

I have been drinking slim fast for a several years and recently, I grab a can in the morning and take to work for breakfast. I have had several symptoms such as diarrhea, nausea, vomiting and stomach pains. However, I could not afford to see the doctor, for I do not have health insurance and it take month to get an appointment to see a doctor at the free clinic. But, I kept thinking maybe I had fo[Show More]I have been drinking slim fast for a several years and recently, I grab a can in the morning and take to work for breakfast. I have had several symptoms such as diarrhea, nausea, vomiting and stomach pains. However, I could not afford to see the doctor, for I do not have health insurance and it take month to get an appointment to see a doctor at the free clinic. But, I kept thinking maybe I had food poising a few times and I would nurse myself back to health I thought and continued drinking my slim fast. On Christmas Day my niece came from Cleveland to Detroit for dinner and looked into my cooler and saw slim fast and immediately said Auntie you have to stop drinking that slim fast and throw it out, there have been a recall. I had not seen the recall and was still drinking as of December 25th. If I had not cooked so much food and needed the space in the refrigerator perhaps I would still be drinking it. I never would have put it into the cooler, but I need the space. Should I be seeking medical assistance I am not a young woman I am fifty four. When I was very ill and thought I had food poisoning now I believe it was the slim fast.

Diane

December 28, 2009 at 4:01 am

I have been drinking slimfast on and off for years! Now again for the past six months. The case I bought in the beginning of December has now been thrown out. I was so sick! I thought I had a stomach flu. It is no fun having diarrhea! Is there a form to fill out for reimbursement? Are your people sleeping on the job or did they forget to wash their hands before they started work?

leslie

December 26, 2009 at 3:43 pm

been sick for like 4 weeks now with this. i thought it was IBS at first until the 4th when they came out with the recall. was still sick on the 21st when i went in for a regular doctor visit, he had me do a stool sample for the lab. i should hear back on monday. as long as i stay with the BRAT diet, i'm fine, but if i stray from it, it's back to the diareha and cramping... not fun!

andy

December 24, 2009 at 2:27 pm

I've been on Slim Fast since August of 2009. My stomach problems began December 13th with the vomiting, diarrhea for a complete week. I could not eat anything from Dec 13th once this started until Dec 23d. I didn't know about the recall until we received a letter from BJ's (where we bought it) notifying us that the cans of slim fast we bought have been recalled. I missed a whole week of work. I h[Show More]I've been on Slim Fast since August of 2009. My stomach problems began December 13th with the vomiting, diarrhea for a complete week. I could not eat anything from Dec 13th once this started until Dec 23d. I didn't know about the recall until we received a letter from BJ's (where we bought it) notifying us that the cans of slim fast we bought have been recalled. I missed a whole week of work. I have the documentation. Are they going to repay me for lost wages?!!

Isaac's Mom

December 22, 2009 at 9:54 pm

First of all, the absolute stupidity of some of you commenting on this page just blows my mind. You drink a Slim Fast shake, get sick, and then spend days trying to figure it out...and some of you KEPT DRINKING THE SHAKES!!! My God! Secondly, if you are going to post something for the whole world to read, use a spell checker and learn proper grammar. I have trouble feeling sorry for many of [Show More]First of all, the absolute stupidity of some of you commenting on this page just blows my mind. You drink a Slim Fast shake, get sick, and then spend days trying to figure it out...and some of you KEPT DRINKING THE SHAKES!!! My God! Secondly, if you are going to post something for the whole world to read, use a spell checker and learn proper grammar. I have trouble feeling sorry for many of you. It's no surprise you got sick since most of you seem too stupid to piece together a coherent thought. Thirdly, those of you threatening to sue won't get far. You'll have a hard time proving it was the Slim Fast that made you sick. Which is why I'm not suing Unilever over the Slim Fast I drank which made me so sick that I miscarried my twins.

Carole

December 21, 2009 at 10:36 pm

I too drank a slimfast the night before thanksgiving, It tasted different , it had a heavy metal taste. I did not hear of the recall right away as I don't go out alot, Thanksgiving morn I called my son and told him to come get the food I had cooked the night before as i woke throwing up & sick as a dog. I had no clue what was wrong, but if it was the flu I didn't want to pass it around to the fam[Show More]I too drank a slimfast the night before thanksgiving, It tasted different , it had a heavy metal taste. I did not hear of the recall right away as I don't go out alot, Thanksgiving morn I called my son and told him to come get the food I had cooked the night before as i woke throwing up & sick as a dog. I had no clue what was wrong, but if it was the flu I didn't want to pass it around to the famly, so i spent the holiday by myself.I almost called an ambulance as i felt that bad, but stuck it out instead. I actualy found out about two week's later when i went to the drug store & saw a sign posted on the wall. My stomach look's like I am three to four month's pregnant & it won't go down. I seriouly believe it's from that as it has NEVER been like that before. I am NOT pregnant i am 54.

HERSHANA

December 21, 2009 at 5:40 pm

I HAVE SPENT HUNDRED OF DOLLARS ON SLIM FAST DRINK AND I FELT VERY VERY ILL AND IT HAVENT HELP ME AT ALL I STIILL HAVE ABOUT 18 CASE LEFT AND IM MAD CAUSE EVERY TIME I HAVE ONE IT MAKE ME VERY!!!!!!!!!!!!!!!!!!! SICK TO MY STOMACH.

brianna

December 21, 2009 at 3:40 am

i purchased slim fast and didnt realize it was making me feel sick i though maybe i had gotten the flu..wow it was good to no wasnt the flu but then found out it was a recall ..whats up with that.

Gena

December 20, 2009 at 4:47 pm

I did not hear of the recall untill I had consumed about 12 cans of slim fast. About 12 days ago I woke up during the night with chills and fever and a very severe sinus infection and diarrhea. I went to the doctor the next day and was given a Z pack (antibiotic). Took it for 8 days with no relief. Went back to the doctor and she said I must be developing a resistance to the drug and put me on ano[Show More]I did not hear of the recall untill I had consumed about 12 cans of slim fast. About 12 days ago I woke up during the night with chills and fever and a very severe sinus infection and diarrhea. I went to the doctor the next day and was given a Z pack (antibiotic). Took it for 8 days with no relief. Went back to the doctor and she said I must be developing a resistance to the drug and put me on another antibiotic. Have been taking this for three days still with no relief and the diarrhea continues. Guess it will be back to the doctor this week to see if I test positive for the bacillus cereus.

Constance

December 20, 2009 at 4:27 am

I recently heard that my cousin was released from the hospital. She had purchased 20 cans of Slim Fast. After drinking 6 cans over a two day period she became violently ill and had to call ambulance to take her to the hospital. She had acute stomach pain, nausea, diarrhea and was admitted to the hospital on April 29,2009 and she was not released until May 15, 2009. At home, she drank another ca[Show More]I recently heard that my cousin was released from the hospital. She had purchased 20 cans of Slim Fast. After drinking 6 cans over a two day period she became violently ill and had to call ambulance to take her to the hospital. She had acute stomach pain, nausea, diarrhea and was admitted to the hospital on April 29,2009 and she was not released until May 15, 2009. At home, she drank another can or two, had the same symptoms and had to be readmitted to the hospital the next day, May 16,2009 and she was released on June 17th,2009. On Nov. 3, 2009, she was admitted to the hospital again until Nov. 15, 2009 for an unresolved illness. Which we now believe was started by your Slim Fast product. She give me 5 cans for myself and I became ill also.

GENEVA

December 19, 2009 at 9:27 pm

I AM AN AVID SLIM FAST CONSUMER. RECENTLY I PURCHASED MY NORMAL AMOUNT OF CANS AND ONCE I DRANK THE CONTENTS, LATER I ACQUIRED ABDOMINAL CRAMPS, FELT LIKE THROWING UP AND LATER DIARRHEA THAT LASTED FOR NEARLY 2 DAYS. IT WAS AWFUL! THE PAIN WAS TERRIBLE. I STILL HAVE A COUPLE OF CANS LEFT.

esmealda

December 19, 2009 at 3:54 am

i have been a faithfull cust for the past 18monhs i have been dinking about 3 cans per day 11oz. for the past 3 weeks i have been geting really bad stomach cramps,nausea, i had no clue this product was so un-safe and how caeless they can be i am having a very upset stomach.... i just found out today my sister is also a consumer i did not know this produc could turn out to be so unsafe........

Bev

December 19, 2009 at 3:24 am

I have had diahrrea for two months. I went to the doctor and my stool sample indicated white cells which is a bacterial infection. The antibotic worked for two days, but I am back in the throws of severe diahrrea. Today I received an email from Slim Fast saying they had recalled the liquid drink for bacterial contamination. So.......its back to the doctor for me because the antibotic didn't fi[Show More]I have had diahrrea for two months. I went to the doctor and my stool sample indicated white cells which is a bacterial infection. The antibotic worked for two days, but I am back in the throws of severe diahrrea. Today I received an email from Slim Fast saying they had recalled the liquid drink for bacterial contamination. So.......its back to the doctor for me because the antibotic didn't finish the job. I didn't connect the Slim Fast to my problem, but it started when I first started using it. What on earth took them so long to notify me. This has been interferring with my life.

Bill

December 18, 2009 at 5:36 pm

Severe stomach cramps and fire hose diarrhea 6 times in 2 months. Once on the way to visit my dying mother, causing me to pull over 3 times and miss work 3 of the times. Yes, Slim Fast won't be on my grocery list again. They are recalling all cans manufactured since September. Nice of them to let me know in the middle of December. As I'm completely draining my body of fluids and drinking another S[Show More]Severe stomach cramps and fire hose diarrhea 6 times in 2 months. Once on the way to visit my dying mother, causing me to pull over 3 times and miss work 3 of the times. Yes, Slim Fast won't be on my grocery list again. They are recalling all cans manufactured since September. Nice of them to let me know in the middle of December. As I'm completely draining my body of fluids and drinking another Slim Fast to replenish the fluids. This is classic theory of diminishing returns. Thanks Slim Fast for offering to replace the ones I didn't drink. Oh….by the way, the results of the Bacillus cereus caused me to shed a few pounds. Can see it now….Slim Fast announces customers lost an average of 10 lbs. Buy some today. Hope I don't sound bitter.

Michelle M.

December 18, 2009 at 1:36 am

I agree, I thought I had the flu, I use Slim Fast products frequently have so since 1996. No telling how long this has been going on, I have experienced some diarrhea but I assumed it was part of the formula to cleanse. OMG!

Heidi

December 17, 2009 at 11:06 pm

OMG.....I am so shocked. I just found this out through a friend and I have been consuming slim fast for the last 8 months and in the last few months I have noticed after drinking it I would feel nasty and just down right sick with diarrea and vomitting. I have TONS of this stuff as I have a retail store. What do you do from here? Just throw it out and be out of money??

Ana

December 16, 2009 at 9:21 pm

I was drinking slim fast shakes since August 2009. I've been to the doctor's more then 10 since the end of October. They didn't know what was wrong with me. They gave me different kind of medications and antibiotics and none of them worked until they recalled slimfast. Now I've been treated for the right antibiotics since they now know what type of bacteria I had. Not only that I had stomach[Show More]I was drinking slim fast shakes since August 2009. I've been to the doctor's more then 10 since the end of October. They didn't know what was wrong with me. They gave me different kind of medications and antibiotics and none of them worked until they recalled slimfast. Now I've been treated for the right antibiotics since they now know what type of bacteria I had. Not only that I had stomach cramps, but also blisters.

Cindy

December 15, 2009 at 7:06 pm

Saturday after Thanksgiving I started drinking Slim Fast, that evening I started feeling nausea and felt very weak with stomach cramps and diarrhea. I also was experincing pains in my colon. I had no apeitite and was also vomitting. I got all congested from being sick and started taking Musinex along with Tylonel and vitiam C. I continued to drink slim fast once a day so I could at least take my m[Show More]Saturday after Thanksgiving I started drinking Slim Fast, that evening I started feeling nausea and felt very weak with stomach cramps and diarrhea. I also was experincing pains in my colon. I had no apeitite and was also vomitting. I got all congested from being sick and started taking Musinex along with Tylonel and vitiam C. I continued to drink slim fast once a day so I could at least take my medicine. I thought it would coat my stomach and also give me the vitiams I needed. I went to the dr. on Monday for blood in my stool and I was also had a rash on my bottom , the dr treated me for a fungial infection. Well the medicine never seemed to work and I ended up back at the dr on Thursday and was diognosed with broncitis and was giving ZPak but still continued to take my medicine with slim fast because I still wasn't wanting to eat. Saturday I saw on the news that there was a recall on Slim Fast and also Sams Club called my parents to let them know. I drank it for 7 days not knowing that it was what was making me sick the whole time. I missed a whole weeks worth of work. It did cause me to lose weight but I don't think that's how it supose to work.

Lori

December 15, 2009 at 1:25 pm

First I want to say I am a healthy female, 47 years old and do not drink, smoke, and always healthy! I started drinking slimfast in May because I wanted to look good onmy vacation to Florida in June. I started having digest problems, nauseated, gas, couldn't breath,etc. it kept getting worse, was at the hospitals 5 times and tons of bills for tests, labs, doctors, pharmacy, doctors were stumped,f[Show More]First I want to say I am a healthy female, 47 years old and do not drink, smoke, and always healthy! I started drinking slimfast in May because I wanted to look good onmy vacation to Florida in June. I started having digest problems, nauseated, gas, couldn't breath,etc. it kept getting worse, was at the hospitals 5 times and tons of bills for tests, labs, doctors, pharmacy, doctors were stumped,finally I had surgery for my gallbladder, hietal hernia, (more bills) and could only consume liquids for 4 weeks they said, so I stocked up on Slim Fast, and Ensure, and drank them 3-4 times a day, I felt so nauseated all the time, in the bathroom constantly, down to 96 lbs, though just had to recover from surgery, then I heard about the recall, I called Slimfast and they said they were going to call me back, never did yet as of a week ago! I just want to know what cures it!!!I have 50,000 in medical bills/hosp/drugs and still feel nauseated.I am a single mother of 5 children and don't have the money to keep going to the doctors! I just want to feel better again!!!

Shirley

December 15, 2009 at 2:21 am

I have purchased my share of slimfast for several years. Over the holiday I purchased (2) cases of strawberry slimfast. That next day I was having vomiting,diarrhea, and bleeding from the rectnal. I went to the doctor he prescribed some cream to relieve the pain. My body is still not back to normal. I have not contact slimfast yet to discuss my health problems until I talk to a lawyer. Whay s[Show More]I have purchased my share of slimfast for several years. Over the holiday I purchased (2) cases of strawberry slimfast. That next day I was having vomiting,diarrhea, and bleeding from the rectnal. I went to the doctor he prescribed some cream to relieve the pain. My body is still not back to normal. I have not contact slimfast yet to discuss my health problems until I talk to a lawyer. Whay should i do because I feel that they should be responsible for these health issues that I am having. They need to be monitoring the product before they put it on the shelves.

Karen

December 13, 2009 at 5:39 am

I drank a slim fast optima on thanksgiving day in the am while I was preparing the meal for 25 people, I told my husband I didn't like the way it tasted, I assumed like everything else I like, they changed it, That same evening I became ill, nausea, stomach cramps,weak, with many trips to the bathroom. I became concerned the next day and called my extended family to see if any of them became ill a[Show More]I drank a slim fast optima on thanksgiving day in the am while I was preparing the meal for 25 people, I told my husband I didn't like the way it tasted, I assumed like everything else I like, they changed it, That same evening I became ill, nausea, stomach cramps,weak, with many trips to the bathroom. I became concerned the next day and called my extended family to see if any of them became ill after eating at my house, thinking that I prepared something bad. They were all ok with no complaints of illness. I thought I had the flu. two days later I drank another, and became ill again, I still feel ill and will be seeing my md on Monday now that I know about the drink

Marissa

December 13, 2009 at 3:18 am

I usually drink any where between 2-3 Slim Fast a day. about a few weeks ago around Thanksgiving i started getting cramps an being really nauseous and having a really bad upset stomach.

John

December 12, 2009 at 10:13 pm

Mine is a very similar story to everyone else. I received a notice from Sam's Club (where I bought the Low Carb Slim-Fast from) about the problem yesterday. I had not connected the cramping & diarrhea I've had all this week with the Slim-Fast until then. I wanted to loose some weight, but not that way. I took the rest of the case back to Sam's Club where they promptly refunded my money, with t[Show More]Mine is a very similar story to everyone else. I received a notice from Sam's Club (where I bought the Low Carb Slim-Fast from) about the problem yesterday. I had not connected the cramping & diarrhea I've had all this week with the Slim-Fast until then. I wanted to loose some weight, but not that way. I took the rest of the case back to Sam's Club where they promptly refunded my money, with their "apology". I've thought about suing so that Unilever could get a chance to fell some of my pain from this week, but was not sure how to proceed.

Jose

December 11, 2009 at 5:46 pm

I have been drinking Slim fast shakes for the past 2 months and have been experiencing severe diahera. I thought I had some sort of virus. I am very upset that they would allow this contaminated product into the nations food chain. What happened to our safeguards we were supposed to have in place to protect us FDA ? If there is a class action suit COUNT ME IN !!!

Terri

December 11, 2009 at 2:26 pm

After drinking 1 slimfast shake last Friday, I had an unexplained bout of diahrea in the afternoon. The next morning I had another shake for breakfast, before I heard the news of the recall. In the afternoon I had another bout of diahrea and bad gas pains in my stomach. I haven't had another shake since last Saturday, but I am still having diahrea and the gas pain in my stomach. From what I have r[Show More]After drinking 1 slimfast shake last Friday, I had an unexplained bout of diahrea in the afternoon. The next morning I had another shake for breakfast, before I heard the news of the recall. In the afternoon I had another bout of diahrea and bad gas pains in my stomach. I haven't had another shake since last Saturday, but I am still having diahrea and the gas pain in my stomach. From what I have read this should have gone away within 24 hours. I can't find out how to get rid of this and it's getting very old. Any ideas?

Donna

December 11, 2009 at 3:21 am

I've been using slim fast shakes for breakfast 6 out of 7 days a week for the last 3-4 years. Within the last 3 weeks or so I have been extrememly nausious and had stomach cramping with diarrhea several times. I don't know if the shakes have anything to do with my issues, but I wanted to add my experience.

Cynthia

December 9, 2009 at 9:59 am

I was put on slim fast not for losing weight but for the nutrition it would provide me as I am severely anemic. Since drinking Slim Fast in the 11 ounce cans (3 cans a day) I have suffered from two infections and have to be placed on antibiotics. Prior to this I have not had any infections in years.

Maria

December 9, 2009 at 4:08 am

I am so upset, I just found out today through my mother inlaw that there was a recall on slimfast. I have been on slimfast for two months now but stoped two weeks ago because I felt really sick. At first I thought I was pregnant because I get nauses and diareah my firs trimester, but after I got my period I knew it had to be something else. I never suspected slimfast. I will be throwing away th[Show More]I am so upset, I just found out today through my mother inlaw that there was a recall on slimfast. I have been on slimfast for two months now but stoped two weeks ago because I felt really sick. At first I thought I was pregnant because I get nauses and diareah my firs trimester, but after I got my period I knew it had to be something else. I never suspected slimfast. I will be throwing away the rest of my cans.

Clifford

December 9, 2009 at 12:48 am

I have been drinking the product to support my weight lost program. I have been usung the bathroom more frequently than other days but never suspected that it was from an unknow bacteria. I just assumed that since I was not injesting much solids my bowel was emliminating stagnat matter from the bowels. I also feel weak in my knees but I was assuming that that was from my physical stress. I have be[Show More]I have been drinking the product to support my weight lost program. I have been usung the bathroom more frequently than other days but never suspected that it was from an unknow bacteria. I just assumed that since I was not injesting much solids my bowel was emliminating stagnat matter from the bowels. I also feel weak in my knees but I was assuming that that was from my physical stress. I have been faithfully comsuming a can or two for the last four months.

josephine

December 8, 2009 at 5:02 pm

I have consumed this drink for approximately a month.I have had all of the symthoms listed above. This symthoms have occured during the last week.

Jodi

December 8, 2009 at 3:26 pm

Slim Fast also comes in 6-pack format; I have 2 of these. I have thrown these out as well, as they indicated disposal of all cans. I believe that Unilever needs to have an online form for people to fill out. This way, the consumer has documentation of the claim. Also, Unilever does not indicate exactly what the consumer should expect re: refund. For instance, I paid over $7 for a 6-pack. Wil[Show More]Slim Fast also comes in 6-pack format; I have 2 of these. I have thrown these out as well, as they indicated disposal of all cans. I believe that Unilever needs to have an online form for people to fill out. This way, the consumer has documentation of the claim. Also, Unilever does not indicate exactly what the consumer should expect re: refund. For instance, I paid over $7 for a 6-pack. Will I receive a true refund, or merely what Unilever determines is their "recall price"? My feeling is that in the absence of these elements, the recall/refund will often not be given, and when provided, the amount will be insufficient to cover the buyer's cost. It will absolutely drive me away from this brand.

zach

December 8, 2009 at 6:02 am

My wife and I consumed this product and she became violently ill and was taken to the hospital by ambulance and we reported it dec. 4 so for this article to say that there is no reported cases is a complete lie.

Cassandra

December 8, 2009 at 2:14 am

I have been drinking slim fast optium for 4 weeks and stopped about a 2 weeks ago when I started experiencing extreme stomach pain, diahera and naseau. I thought maybe I had the flu. I have been in and out of the bathroom for weeks. Feeling sick all the time. I found out today that slim fast recalled there drinks. I am now going to the doctor. They think I have an infection in my intestines [Show More]I have been drinking slim fast optium for 4 weeks and stopped about a 2 weeks ago when I started experiencing extreme stomach pain, diahera and naseau. I thought maybe I had the flu. I have been in and out of the bathroom for weeks. Feeling sick all the time. I found out today that slim fast recalled there drinks. I am now going to the doctor. They think I have an infection in my intestines from the drink. I called slim fast and they want to pay for my medical bills and medicines if this is from there drink. I think they should pay for the boxes of amodium and 5 tons of toliet paper that I have used. Perhaps they can give back my last 3 weeks of my life back. I believed in a product that has changed my quality of life the past month and god knows how much longer to get this bateria out of my system.

sassiree

December 8, 2009 at 1:35 am

i drink one of my slimfast on friday november 27, 2009 and i felted nausea for the whole day and every since i been drinking them i have not been feeling well.

rick

December 7, 2009 at 11:05 pm

well that explaines why i have had the shits for a week. I guess i will dump the rest out

Trena

December 7, 2009 at 9:13 pm

Is there a date as to what needs to be returned and/or not consumed?? If bought 6 months ago, are these cans possibly contaminated? What is the time line for the contamination?

Ron

December 7, 2009 at 7:34 pm

I certainly hope that this gets resolved quickly becuase i drank my last can at lunch today.

Lillie

December 7, 2009 at 6:30 pm

I brought a 12 pack, is that also included in the recall? Also, are cans brought several months ago affected? Thanks. Lillie

Angela

December 7, 2009 at 5:52 pm

Bought my supply for the month couple days ago 4 of the 6 pack strawberry 24 cans, drank one, told my mom later that day I didn't feel well, and have had severe diarrheal and nausea for 3 days! sure they can refund the the money, but what bout me crapping my pants twice cause i couldn't make it to the bathroom in time! I don't unstand how a company that has been round so long, could let this happe[Show More]Bought my supply for the month couple days ago 4 of the 6 pack strawberry 24 cans, drank one, told my mom later that day I didn't feel well, and have had severe diarrheal and nausea for 3 days! sure they can refund the the money, but what bout me crapping my pants twice cause i couldn't make it to the bathroom in time! I don't unstand how a company that has been round so long, could let this happen!

cdb

December 7, 2009 at 5:20 pm

I drank a can of slimfast at work last Monday morning 11/30/09, by the time I got home that evening i had some cramping in my stomach and was feeling kind of under the weather. I woke up at 4am Tuesday morning with diarrhea which lasted thru Wed morning. Never linked it to the can of slimfast i drank, was trying to figure out if i had picked up a 24 hour bug over the Thanksgiving holiday. heard[Show More]I drank a can of slimfast at work last Monday morning 11/30/09, by the time I got home that evening i had some cramping in my stomach and was feeling kind of under the weather. I woke up at 4am Tuesday morning with diarrhea which lasted thru Wed morning. Never linked it to the can of slimfast i drank, was trying to figure out if i had picked up a 24 hour bug over the Thanksgiving holiday. heard on radio this am that there was a recall on slimfast (That was the culprit)
"*" indicates required fields