SoClean Lawsuit Claims CPAP Cleaning Device Releases Unstable, Toxic Gas
November 03, 2021
By: Irvin Jackson
Following a massive Philips Respironics CPAP recall issued earlier this year, which has led many users to seek answers for respiratory problems and other health risks linked to the breathing machines, a growing number of SoClean lawsuits are now being filed against the makers of the CPAP sanitizing device, alleging that it unleashes unstable and toxic ozone gases.
A complaint (PDF) was filed late last week by Richard M. Coley in the U.S. District Court for the Southern District of Alabama, seeking class action status against SoClean, for misleading consumers into believing the machines use a benign form of oxygen to clean CPAP machines.
SoClean devices generate ozone to sterilize and deodorize CPAP breathing machines, which are used by individuals suffering from sleep apnea. However, lawsuits now allege SoClean uses ozone at levels higher than what can be safely tolerated by humans or animals, indicating the harsh gas is only suitable for commercial sanitization under highly controlled conditions.
The company has faced intense scrutiny after millions of Philips DreamStation and other CPAP/BiPAP machines were recalled in June, after it was discovered defective sound abatement foam may break down and release toxic particles and debris directly into the machines' air pathways and into consumers' lungs. This may result in serious long-term side effects from using CPAP machines, including lung issues and cancer.
Shortly before the recall, the FDA and Philips issued statements suggesting ozone released from SoClean exacerbates CPAP machine foam problems, accelerating the rate at which the debris is released.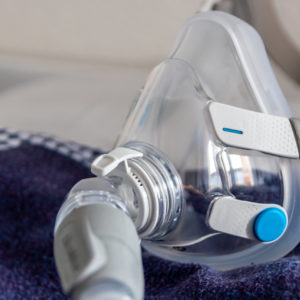 Philips CPAP Recall Lawsuit
Coley's lawsuit indicates he and many others nationwide were misled into believing SoClean's devices did not contain ozone and represented no health risks, and were being legally marketed. Instead, according to the lawsuit, SoClean deceived consumers by claiming the devices used "activated oxygen" instead of ozone, which is toxic. In addition, the levels of ozone being released from the devices exceed federal safety standards, which was also not told to users, Coley's lawsuit claims.
"SoClean's misrepresentations have allowed it to command ninety-percent of the relevant market. Due to the nature of SoClean's business, its customers all have breathing problems for which they are receiving medical treatment in the form of CPAP therapy," the lawsuit states. "If CPAP users knew that the SoClean devices generate unsafe levels of toxic gas, which is then pumped into their CPAP machines and into their bedrooms, they would find this risk material to their purchasing decisions."
While the number of lawsuits being filed against SoClean is beginning to rise, Philips has not gone unscathed as it battles ever-increasing litigation, major losses, and mounting public pressure to deliver CPAP machine repairs and replacements to millions of customers.
There are now hundreds of Philips CPAP lawsuits and class action claims also being pursued against the makers of the sleep apnea machine, alleging that users were exposed to an increased risk of cancer, severe respiratory problems and other health complications after breathing chemicals and gasses released as the foam breaks down.
At the time of the recall, Philips attempted to shift blame for problems associated with their CPAP machines onto SoClean and manufacturers of other cleaning devices that involve ozone and UV light.
On October 12, SoClean filed a lawsuit against Philips, claiming its products are being used as a scapegoat for respiratory problems linked to Philips use of toxic sound abatement foam, which it claims is the real cause of recalled Philips breathing machine users suffering respiratory problems. The lawsuit alleges Philips is trying to deflect blame to SoClean to cover up what it calls a "glaring design flaw" due to the use of the PE-PUR foam.
Philips CPAP Long-Term Side Effects:
Have you experienced problems from a Philips DreamStation machine after using SoClean?
CONTACT A LAWYER
"*" indicates required fields