Splenda Leukemia Study Leads Watchdog Group To Warn Consumers
March 18, 2016
By: Martha Garcia
A consumer watchdog group is warning that side effects of Splenda, a common sugar substitute used in thousands of products sold throughout the United States, may actually be harmful to your health and potentially even cause cancer. 
The Center for Science in the Public Interest (CSPI) recently changed its safety rating for Splenda, and the active ingredient sucralose, from "caution" to "avoid."
The nonprofit food safety and nutrition watchdog group cited a recent study from the Ramazzini Institute, an independent laboratory, which indicates that Splenda can cause leukemia and related blood cancers in male mice.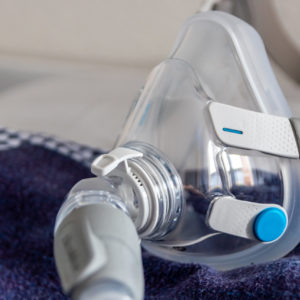 Did You Know?
Millions of Philips CPAP Machines Recalled
Philips DreamStation, CPAP and BiPAP machines sold in recent years may pose a risk of cancer, lung damage and other injuries.
Learn More
The findings of the study, published January 29, in the peer-reviewed journal International Journal of Occupational and Environmental Health, led CSPI to call on consumers to pause before using any of the more than 4,500 products that contain Splenda.
Researchers fed sucralose, which is 600 times sweeter than sugar, to five groups of male mice from 12 days of gestation until death in doses ranging from 0, 500, 2,000, 8,000 and 16,000 parts per million. The lowest dose, 500 ppm is about 60 mg or four times the daily allowance for humans. However many people who consumer diet food that contains the chemical consume much more than that.
Researchers concluded the mice who ate higher concentrations had a 10% increased incidence of malignant cancer. They also found mice who were fed 2,000 and 16,000 ppm had increased incidence of leukemia and other blood cancers compared to the mice who were not fed Splenda.
"The findings do not support previous data that Sucralose is biologically inert," wrote study authors.
Sucralose is in many common brand name products, including Diet Pepsi, Diet Mountain Dew, prepared dinners, salad dressings, yogurts, and cereals. It is used in more products in the U.S. than any other sweetener.
This is the second time the CPSCI changed the safety rating of Splenda. In 2013, the rating was changed from "safe" to "caution," after the Ramazinni presented the findings of this study at a conference, before the study was officially published in any scientific journal.
Manufacturer Defends Splenda Side Effects
Heartland Food Products Group, the maker of Splenda, fired back at the safety warning in a press release, criticizing the study for being based on mice and not humans. It also called the design of the study "unconventional" and the Ramazzini group "unreliable."
"Collective science evidence strongly supports Sucralose is safe and doesn't cause cancer," said Heartland in the statement.
Heartland went on to say Splenda has been extensively researched and more than 110 studies conclude it is safe, citing health regulatory agencies, like the FDA and World Health Organization, have reviewed the studies and say there is no link between Splenda and cancer.
Instead, Heartland calls Splenda a necessary product in an time where diabetes, obesity and other weight problems are so prevalent, calling Splenda an effective tool for people to reduce their sugar intake and lead a healthier life.
The CPSCI said the Ramazzini study is especially damning of Splenda considering many of the other studies were funded by the manufacturer. This study was done without funding from special interests within the industry, that also tested fewer animals and began exposing the mice during adolescence, instead of in utero like this study.
"We recommend that consumers avoid Sucralose, or Splenda, and we recommend consumers also avoid saccharin, aspartame, and acesulfame potassium," said CSPI president Michael F. Jacobson.
"*" indicates required fields