Sports Head Trauma Linked to Distinct Pattern of Brain Damage: Study
December 05, 2012
By: Martha Garcia
Years of repetitive head traumas suffered during contact sports, such as football, hockey and boxing, have been linked to a risk of serious brain damage, according to a new study conducted at Boston University Center for the Study of Traumatic Encephalopathy. 
In a report published online by the medical journal Brain on December 2, researchers examined cases of brain damage known as chronic traumatic encephalopathy (C.T.E.), linking the injury to repetitive mild head traumas experienced during certain sports.
C.T.E. is a degenerative disease which may cause long-term cognitive impairment; including memory loss, depression, aggressive behavior and dementia. The condition has created public interest stemming from recent suicides of several former professional athletes, such as Junior Seau, Ray Easterling and Dave Duerson.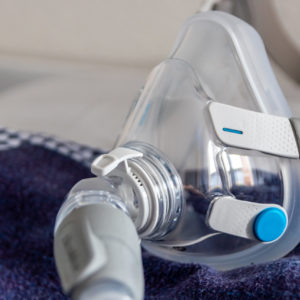 Did You Know?
Millions of Philips CPAP Machines Recalled
Philips DreamStation, CPAP and BiPAP machines sold in recent years may pose a risk of cancer, lung damage and other injuries.
Learn More
The study analyzed 85 post-mortem brains from all male subjects with a history of head trauma. The men ranged in ages from 17 to 98, with an average age of 60 years old.
All the subjects were either former athletes, military veterans (a number whom were also athletes), or suffered severe head injuries. The study was conducted over a period of four years and used a group of 18 control subjects who had no history of repetitive mild traumatic brain injury.
Link Between Length of Sports Career and Head Injury Risk
Researchers determined 68 of the subjects studied showed signs of C.T.E. The study also found a link between the length of time a player engages in the contact sport and the increased risk of C.T.E. This leads researchers to suggest that a few severe head concussions may not cause C.T.E; instead, C.T.E. is more likely a result of many, repeated concussions over a longer time frame.
Researchers at the Veterans Affairs Boston Healthcare System and the Sports Legacy Institute aided in the study and categorized C.T.E. into four stages. In the first stage, symptoms may include loss of attention and headaches. Stage two is marked by depression, outbursts of anger and short-term memory loss. People suffering from C.T.E. symptoms in stage three may experience cognitive impairment and executive dysfunction; followed by dementia, aggression and difficulty forming words in stage four.
"We don't want people to feel that they're going to get this early dementia just because they had a concussion or two," said Robert Stern, professor at Boston university and co-author of the study. "This is a disease of total, overall repetitive brain trauma."
CTE Once Associated Specifically With Boxers
C.T.E. is formerly known as "dementia pugilistica" and is commonly connected with pro-boxing athletes, who were often diagnosed with the condition after sustaining numerous blows to the head.
Among the subjects studied were 50 football players, many who played running back or linemen positions that require higher physical contact with opponents. NFL stars such as Dave Duerson and John Mackey were among the subjects. High school and college football players, NHL players and pro boxers were also represented in the study.
A traumatic brain injury can be the result of a blow to the head, a jolt or a mere bump on the head, many times leading to a concussion. These types of injuries are classified as head injuries that result in a disruption of the normal function of the brain.
Not all head injuries result in this disruption and are classified as traumatic brain injuries. A mild brain trauma causes a brief change in the disruption of the normal functioning of the brain, while a severe case will disrupt the functioning of the brain for long periods of time.
According to the U.S. Centers for Disease Control and Prevention (CDC), nearly 1.7 million people suffer from a traumatic brain injury every year and traumatic brain injuries contribute to 31 percent of all injury-related deaths in the United States.
The side effects of TBI can include cognitive problems, memory loss, loss of senses such as taste, smell and touch, depression, anxiety, and in some cases can change a person's personality.
"*" indicates required fields