Sprycel Lawsuit
October 01, 2011
By: Staff Writers
Side effects of Sprycel, a leukemia drug made by Bristol-Myers Squibb, have been linked to an increased risk of pulmonary arterial hypertension (PAH), which can weaken the heart and reduce its ability to pump blood. 
STATUS OF SPRYCEL LAWSUITS: Users of the medication diagnosed with pulmonary arterial hypertension may be entitled to compensation through a Sprycel lawsuit. Product liability lawyers are evaluating the potential for Sprycel litigation as a result of the manufacturer's failure to adequately warn.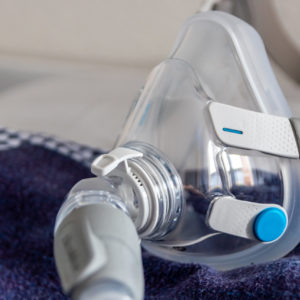 Did You Know?
Millions of Philips CPAP Machines Recalled
Philips DreamStation, CPAP and BiPAP machines sold in recent years may pose a risk of cancer, lung damage and other injuries.
Learn More
MANUFACTURER: Bristol-Myers Squibb.
OVERVIEW: Sprycel (dasatinib) was approved by the FDA in June 2006 for the treatment of Philadelphia chromosome-positive chronic myeloid leukemia (CML) and acute lymphoblastic leukemia (ALL). It prevents cancer cells from multiplying by blocking the action of an abnormal protein.
The drug has been prescribed to about 33,000 people since it was first introduced on the market.
SPRYCEL PAH SIDE EFFECTS: On October 11, 2011, the FDA issued a drug safety communication warning that Sprycel side effects could increase the risk pulmonary arterial hypertension (PAH). As a result of risk, new warning information was added to the drug's label.
Pulmonary Arterial Hypertension (PAH) is a serious and debilitating condition that causes abnormally high blood pressure in the lungs. This causes the heart to get overworked trying to pump blood through the lungs and eventually weakens the heart, reducing its ability to pump blood.
Symptoms of Pulmonary Arterial Hypertension (PAH) from Sprycel may include:
Shortness of Breath
Fatigue
Swelling of Ankles and Legs
The FDA has recommended that doctors immediately take any patient diagnosed with PAH off Sprycel permanently. There is a possibility that PAH is curable once patients are no longer taking Sprycel, the FDA reported.
FIND OUT IF YOU MAY QUALIFY FOR A SPRYCEL LAWSUIT: As a result of the drug makers' failure to adequately warn about the risks associated with their medication, lawyers are evaluating whether users may be entitled to compensation through a Sprycel PAH lawsuit. Submit information about Sprycel side effects experienced by yourself or a family member to be reviewed by an attorney as part of this evaluation.
Dennis

July 17, 2023 at 3:30 pm

I have had COPD FOR MORE THAN 15 YRS since taking this drug wheezing more have been using nebulizer more than usually along with other medications .Ever since taking this SPRYCEL dizzyness light headed I have never been so tired just want to sleep Then when i do go to bed the sleep is restless Have been on cpap machine since havingCOPD

Karl

April 26, 2022 at 9:58 pm

Sprycel - I was diagnosed with Chronic Myeloid Leukemia in 2012 and took Sprycel until the end of 2016. After taking Sprycel approximately 5 months I started getting dizzy when I would stand up from a setting position and when walking upstairs. At times my blood pressure has been as high as 190 over 100 and higher. I started having leg and hip muscle aches which would turned into muscle pain. Duri[Show More]Sprycel - I was diagnosed with Chronic Myeloid Leukemia in 2012 and took Sprycel until the end of 2016. After taking Sprycel approximately 5 months I started getting dizzy when I would stand up from a setting position and when walking upstairs. At times my blood pressure has been as high as 190 over 100 and higher. I started having leg and hip muscle aches which would turned into muscle pain. During the second year of taking Sprycel the muscle pain spread to all the muscles in my body. I went to a Pain Management Doctor and found out that I now have nerve damage in my right leg. I stopped taking Sprycel sometime at the end of 2016 because I was having shortness of breath and getting so week with so much pain, I was having trouble walking and standing from a sitting position. List of the side effects that I still have after I stopped taking Sprycel: High Blood pressure, Dizziness/lightheadedness, Muscle pain, nerve problems, weakness and shortness of breath.

jim

March 14, 2022 at 2:54 pm

I was on sprycel for about a year it did wonders knocking out to leukaemia but it about knocked me out I am left with pulmonary hypertension stuck on oxygen 24 hours a day for the rest of my life

David

February 24, 2021 at 5:38 pm

I was coughing up blood and after working 4 hours, it felt like 10. I went to the emergency room and they admitted me. The next day, they rushed in and said "your heartbeat is bouncing around". They gave me a shot to slow my heart down. They checked my blood pressure and it was 188 over 98. The next day, Monday, my oncologist came in and said "They called me last night, I am taking you off[Show More]I was coughing up blood and after working 4 hours, it felt like 10. I went to the emergency room and they admitted me. The next day, they rushed in and said "your heartbeat is bouncing around". They gave me a shot to slow my heart down. They checked my blood pressure and it was 188 over 98. The next day, Monday, my oncologist came in and said "They called me last night, I am taking you off Sprycel, it caused pulmonary hypertension and you are not to take it". I was told by my oncologist that the drug raised my INR to 4.8 and blood was leeching into my lungs.

Henry

December 7, 2020 at 2:52 am

Henry was on spruce for 3 months and ended up in hospital with breathing problems he also was fatigued all the time so it was stopped
"*" indicates required fields