SSRI Exposure During Pregnancy Could Increase Anxiety Risks Later In Life: Study
April 20, 2018
By: Irvin Jackson
The findings of a new study suggest that side effects of SSRI antidepressants used during pregnancy may alter the shape of the brain of unborn children, which could lead to anxiety and other neurological problems later in life. 
The study was conducted by researchers from Columbia University and the New York State Psychiatric Institute, and published this month in the medical journal JAMA Pediatrics.
According to the findings, prenatal exposure to a class of anti-depressants known as selective serotonin reuptake inhibitors (SSRIs) can result in increased gray matter volume expansion in the amygdala and insula, and could increase white matter connectivity between these two regions.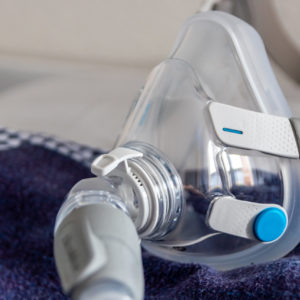 Did You Know?
Millions of Philips CPAP Machines Recalled
Philips DreamStation, CPAP and BiPAP machines sold in recent years may pose a risk of cancer, lung damage and other injuries.
Learn More
These connections affect the brain's fear response, and researchers say that the increased connectivity could be linked to the expression of anxiety later in life. That connection has been seen in previous animal studies.
SSRI antidepressants are some of the most widely used drugs in the United States, and are prescribed to up to 10.2% of pregnant women. However, the side effects of SSRIs, which include blockbuster medications like Zoloft, Paxil, Prozac, Celexa, Lexapro and others, have previously been linked to an increased risk of birth defects, miscarriage, autism, and other problems when used during pregnancy.
This latest study looked at 98 infants, including 16 with in utero SSRI exposure and 21 whose mothers had untreated depression. They were compared with 61 healthy controls in data collected from January 6, 2011 through October 25, 2016.
"Coordination of the amygdala and insula during threat awareness is essential to adaptive fear regulation," the researchers noted. "A meta-analysis of functional brain imaging studies indicates that fear conditioning is associated with task-related activations in both the amygdala and insula in healthy individuals, and analogous findings are reported in individuals with high trait anxiety. Similarly, the coordination of the amygdala and insula is essential not only for fear conditioning, but also for anticipatory anxiety, particularly under conditions of uncertainty."
Antidepressant Pregnancy Concerns
This research is the latest in a series of studies that highlight potential concerns surrounding antidepressant pregnancy use of.
In a study published in the medical journal Pediatrics in April 2016, researchers from Johns Hopkins also found a link between the use of SSRIs during pregnancy and autism in boys. That study found the risk effectively tripled. However, research into the association has turned up inconsistent results.
In July 2011, researchers from Kaiser Permanente reported that the use of SSRI antidepressants while pregnant was linked to twice the risk of giving birth to an autistic child.
In addition to autism, many popular antidepressants have been linked to a risk of serious health problems for children exposed to the medication before birth, including septal heart defects, skull malformations, neural tube defects, abdominal defects, spina bifida and other serious injuries.
Recent studies have also found that antidepressant use in pregnancy may increase the risk of seizure problems and delay of infant development milestones, such as sitting and walking are affected by antidepressant use during pregnancy.
Pregnancy antidepressant risks have also been linked to a serious respiratory disorder, known as persistent pulmonary hypertension in newborns (PPHN), which may cause insufficient blood flow to the lungs, leading to serious and potentially life-threatening problems.
In recent years, a growing number of Zoloft lawsuits and Paxil lawsuits have been filed in courts throughout the United States on behalf of children born with defects and malformations after exposure to the medication during pregnancy.
The complaints allege that the manufacturers of the medications failed to adequately research the risks associated with use of the antidepressant in pregnancy, or provide proper warnings to women about the risk of becoming pregnant while using the medication.
"*" indicates required fields