St. Joseph Stent Settlement Reached for $22M Over Unnecessary Procedures
November 10, 2010
By: Staff Writers
St. Joseph Medical Center in Maryland has agreed to pay $22 million to settle federal allegations that it paid kickbacks to a group of doctors over procedures where patients were allegedly implanted with unnecessary heart stents. 
The Department of Justice (DOJ) announced the St. Joseph Medical Center stent settlement on Tuesday, saying that the agreement addresses violations of the False Claims Act, the Anti-Kickback Act and the Stark Law.
According to the DOJ, professional services agreements the Towson, Maryland hospital had with MidAtlantic Cardiovascular Associates (MACVA) constituted kickbacks. In return, MACVA referred patients to undergo expensive cardiovascular procedures at the hospital.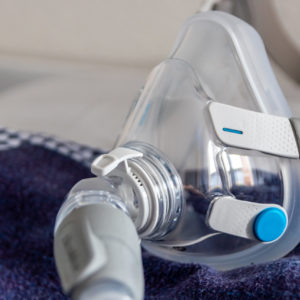 Did You Know?
Millions of Philips CPAP Machines Recalled
Philips DreamStation, CPAP and BiPAP machines sold in recent years may pose a risk of cancer, lung damage and other injuries.
Learn More
Over the past year, St. Joseph Medical Center has sent more than 600 letters to former patients of Dr. Mark Midei, alerting them that a subsequent review of their medical procedure indicates that they may have been implanted with a coronary heart stent they did not need. In many of the cases, Dr. Midei told patients that they had severe coronary blockages, when in reality they only had minor blockages that did not require a stent placement.
Stent procedures, which are designed to prop open arteries that are significantly blocked, can cost $10,000 or more. Typically it is necessary for there to be at least a 70% artery blockage for a stent implant to be necessary, and many patients who have received these letters were originally told that they had blockages over that amount. However, after a subsequent review of records from the procedure, many of the patients were found to have blockages that were well under 50%, which is generally considered "insignificant." Some patients who received stents had blockages as low as 10%.
DOJ investigators say that while Midei was implanting patients with heart stents they did not need, St. Joseph Medical Center had 11 professional service agreements with MACVA where the hospital paid above fair market value for services that either MACVA never performed or services that were performed for prices that were not commercially reasonable. The DOJ maintains that the agreements were meant to entice MACVA to refer patients to the medical center.
The stent surgery problems at St. Joseph Medical Center were uncovered as part of the federal government's investigation of Medicare fraud and other health law violations involving the financial relationship between the hospital and the affiliated group of cardiologists. While St. Joseph hospital initially denied that any patient care was impacted, they are no longer making such statements, and have since reviewed all procedures performed by Dr. Midei between May 2007 and 2009.
Dr. Midei, who led the hospital's cardiac catheterization unit, has denied any wrongdoing. The hospital stripped him of his position at the hospital during the summer of 2009 without explanation, and at least three other executives have left their jobs amid the investigation.
The whistleblower lawsuit was brought in June by Dr. Stephen D. Lincoln, Dr. Peter Horneffer and Dr. Garth McDonald. All were cardiac surgeons who were part of Cardiac Surgery Associates in Baltimore. Under the qui tam provision of the False Claims Act, whistleblowers who report a false claim against the government may be entitled to receive a portion of any money that the government recovers from the offenders. In return, the whistleblower must be the first to bring the case to the government's attention, and must not publicize the claim until the DOJ decides to prosecute the claim.
In addition to the $22 million settlement payment, St. Joseph Medical Center also entered into a Corporate Integrity Agreement with the Department of Health and Human Services (DHHS) Office of Inspector General, promising to ensure accurate billing and legal relationships with businesses that refer patients to the hospital. It will also have an independent review conducted of its cardiac catheterization program and will have outside consultants look at its peer review program.
A number of individuals who received an unneeded stent have filed their own lawsuit against St. Joseph Medical Center, seeking compensation from the hospital for damages associated with the unnecessary medical procedures.
"*" indicates required fields