St. Jude Heart Implant Battery Problems May Pose Life-Threatening Risk, FDA Warn
October 12, 2016
By: Irvin Jackson
Federal regulators are warning that some St. Jude heart implants may have batteries problems, which could cause the device to fail earlier than expected. The battery depletion issues have been linked to at least two deaths. 
An FDA safety communication was issued on October 11, warning about battery problems in St. Jude implantable cardioverter defibrillators (ICDs) and cardiac resynchronization therapy defibrillators (CRT-Ds). The same day, St. Jude issued a medical device advisory issuing the same warning.
According to the warnings, patients, caregivers, and doctors should respond immediately to Elective Replacement Indicator (ERI) alerts. Usually, these alerts go off three months before replacements are needed, but the FDA warns that these batteries can die within 24 hours of the alert going off.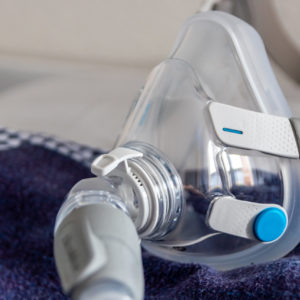 Did You Know?
Millions of Philips CPAP Machines Recalled
Philips DreamStation, CPAP and BiPAP machines sold in recent years may pose a risk of cancer, lung damage and other injuries.
Learn More
"St. Jude Medical has reported that in some cases, full battery drainage can occur within a day to a few weeks after the patient receives an ERI alert," the FDA warns. "If the battery runs out, the ICD or CRT-D will be unable to deliver life-saving pacing or shocks, which could lead to patient deaths."
These devices are implanted under the skin in the upper chest. They have lead wires that go to the heart and help regulate the heart's rhythms through electric shocks.
According to the FDA, nearly 400,000 of the affected devices have been sold worldwide, and 841 of them have been returned due to problems with the lithium clusters causing the batteries to fail.
The FDA reports that two deaths, including one in the U.S., have been linked to premature battery depletion after the St. Jude heart devices failed to give life-saving shocks. Another 10 patients, including 9 in the U.S., have reportedly fainted due to the same problems. Another 37 patients, including 30 in the U.S., have reported dizziness.
The advisory affects certain St. Jude Medical ICD and CRT-D models manufactured before May 2015, including the Fortify VR, Fortify ST VR, Fortify Assura VR, Fortify Assura ST VR, Fortify DR, Fortify ST DR, Fortify Assura DR, Fortify Assura ST DR, Unify, Unify Quadra, Unify Assura, Quadra Assura, and Quadra Assura MP.
St. Jude has created a premature battery depletion website to help patients determine if their ICD or CRT-D is affected by the advisory.
The FDA is advising patients to contact their doctor if they feel a vibratory alert, register for St. Jude's home monitoring program and to seek immediate medical attention if they experience lightheadedness, dizziness, loss of consciousness, chest pain, or severe shortness of breath.
The agency has advised health care providers not to implant unused affected devices, and that the problem appears to be restricted to devices made before May 2015. The FDA also advises doctors to warn patients with affected devices about the battery depletion risks, to immediately replace batteries in any devices that give an ERI alert, and to treat those cases as medical emergencies.
In addition, the FDA suggests doctors consider whether to replace the device on a case-by-case basis. In some cases, replacement may be preferable because of concerns of responding to an ERI alert in a timely manner. In other cases, the risk of heart surgery complications and the patient's health may make keeping the current device in place the correct choice.
The FDA is asking that any adverse events be reported to its MedWatch adverse event reporting program.
"*" indicates required fields