Statute of Limitations for Nexium, Prilosec, Other PPI Kidney Claims May Be Tolled Under Stipulation
July 02, 2018
By: Irvin Jackson
A stipulation has been entered that will allow individuals with potential Nexium lawsuits, Prilosec lawsuits, Protonix lawsuits, Prevacid lawsuits and other claims involving kidney injuries stemming from the use of proton pump inhibitor (PPI) medications to toll the statute of limitations, while their lawyers continue to investigation and review the factual basis for the claims.
There are currently about 4,500 product liability lawsuits pending in the federal court system filed over kidney injuries linked to the popular heartburn drugs, each raising similar allegations that users and the medical community were not adequately warned about the potential kidney risks.
It is widely expected that more than 10,000 cases may ultimately be presented by former users of the medications, many of whom are just now learning about the link between kidney problems suffered in recent years and their prior use of Nexium, Prilosec, Prevacid or another PPI.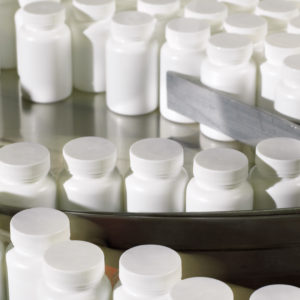 Given the aggressive marketing and prescribing of the drugs, it has been assumed by many consumers that the medications are safe and carry few serious side effects. However, independent studies published in recent years have suggested that users may be more likely to develop an acute kidney injury, chronic kidney disease, renal failure and other serious side effects.
PPI Lawsuit Statute of Limitations
Every legal case has a statute of limitations, or deadline by which any case must be filed in court. While the exact rules and calculations of these deadlines vary in different states, a large influx of cases may have needed to be filed in recent months based on the first publication of information about the link between kidney problems and Nexium, Prilosec and other PPI drugs.
According to a stipulation (PDF) filed on June 27, a process has been established to allow Plaintiffs' counsel to provide limited information to the drug makers about individuals who allege they took a PPI drug and suffered a kidney injury, which would then provide them additional time to complete the investigation and review of the claim before an actual lawsuit is filed.
On the last Tuesday of every month, starting on July 31, 2018, a spreadsheet will be submitted with certain information about each case, which will pause or "toll" the statute of limitations until January 31, 2019 for federal cases, and until May 31, 2019 for plaintiffs pursuing claims in state courts. Cases included on the first list will be tolled as of April 16, 2018, and subsequent lists will toll cases as of the date submitted.
Under terms of the agreement, and plaintiffs who enter the tolling agreement and subsequently decide to file a lawsuit must provide "specific" evidence regarding their use of a PPI drug and proof of injury within 7 business days of filing the complaint, as well as expedited Plaintiff Fact Sheets and other documents after the expiration of the tolling agreement.
Kidney Risks with Nexium, Prilosec and Other PPI Drugs
The proton pump inhibitor litigation has rapidly emerged following the publication of several studies in recent years, which suggest that users may face certain kidney risks that are not disclosed on the warning labels for the popular heartburn drugs.
The FDA required new warnings about potential kidney risks for the first time in December 2014, indicating that use of the drugs may increase the risk of a form of kidney damage known as acute interstitial nephritis (AIN), which involves a sudden inflammation of the kidneys, which can lead to more severe problems. However, plaintiffs maintain that this warning remains inadequate and vague, failing to mention that the drugs may cause an acute kidney injury, chronic kidney disease or kidney failure.
In January 2016, an indepedent study published in the medical journal JAMA Internal Medicine found an increased risk of chronic kidney disease with the heartburn medications, indicating that users of Nexium, Prilosec and other PPI may be 50% more likely when compared to non-users.
These findings were followed by another study published in April 2016, in which researchers with the Department of Veterans Affairs found that users of Nexium, Prilosec or other PPIs may be 96% more likely to develop kidney failure and 28% more likely to develop chronic kidney disease after five years of use.
In addition to lawsuits over kidney problems, a number of individuals are also investigating potential stomach cancer lawsuits over Nexium, Prilosec and other PPI drugs, which would not be eligible for tolling under this recent stipulation.
"*" indicates required fields