Unapproved Stem Cell and Exosome Products Led To Patient Injuries, FDA Warns
December 11, 2019
By: Russell Maas
Federal health officials indicate that patients have suffered serious problems following stem cell treatments that contain exosomes harvested from umbilical cords, which is not approved by the agency.
The U.S. Food and Drug Administration (FDA) issued a public health alert on December 9, warning that some clinics were advertising stem cell treatments as cures for certain diseases and medical conditions. However, the agency indicates it has never approved those treatments, nor have they been scientifically proven to be safe or effective.
The FDA and the Nebraska Department of Health and Human Services have received several reports of patients becoming ill after receiving  stem cell products marketed as containing exosomes.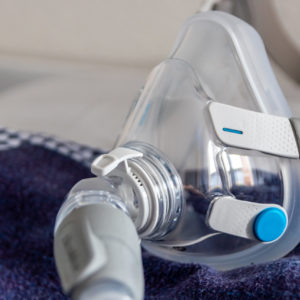 Did You Know?
Millions of Philips CPAP Machines Recalled
Philips DreamStation, CPAP and BiPAP machines sold in recent years may pose a risk of cancer, lung damage and other injuries.
Learn More
Exosomes are cellular components believed by some to offer medical benefit for those who suffer from cardiovascular diseases such as acute myocardial infarction, stroke, pulmonary hypertension, and septic cardiomyopathy. Exosomes are classified under the Public Health Service Act and the Federal Food Drug and Cosmetic Act as drugs and biological products, requiring them to undergo a premarket review and meet approval requirements before being used to treat medical conditions.
The warning indicates there are currently no FDA-approved exosome products available on the market, and clinics or manufacturers offering these products are deceiving patients with unsubstantiated claims by telling patients their exosome products do not fall under the regulatory provisions and offer a medical benefit.
The agency warns that patients who receive these unapproved stem cell treatments are at risk of unknown illnesses. It also warns that these procedures could result in the delay of legitimate and scientifically sound treatments.
According to a press release issued by Nebraska health officials on December 6, several patients who received exosomes have become seriously ill, requiring hospitalization.
An investigation into the illnesses resulted in several warnings being issued by the FDA to Liveyon Labs and Liveyon LLC, RichSource Stem Cells, Inc., and Chara Biologics, Inc. for offering unapproved stem cell products to patients.
An inspection of Liveyon Labs and Liveyon LLC facility revealed the company marketing unapproved stem cells for medical benefit, and also lacked proper protocols to protect patients from viruses or other microorganisms. The FDA cited violations including failing to screen donors' relevant medical records for risk factors for communicable diseases, inadequate aseptic practices, such as failing to follow procedures to prevent microbiological contamination, and deficient environmental monitoring, such as failing to establish a system for cleaning and disinfecting the processing room and equipment.
The FDA subsequently issued an additional 20 warning letters to manufacturers and healthcare providers, warning them against offering unapproved stem cell products to patients.
Officials are warning patients considering treatment with exosome products to ask if the FDA has reviewed their treatment program and request a FDA-issued Investigational New Drug Application (IND) number and the chance to review the FDA communication acknowledging the IND. Any incidents of adverse health consequences resulting from the use of unapproved stem cell treatments should be reported to the agency's MedWatch adverse event reporting program.
Matthew

December 3, 2020 at 6:20 pm

i was given an exosome injection for my L4-5 herniated disc on 9/23/19, i was hospitalized on 10/7/19 with on infection and excruciating pain in my disc. the infection worsen for 6 months before it could be diagnosed and then i was given iv antibiotics in march 2019, and then had to have my L4-5 fused in june of 2019 since the infection deteriorated my disc on vertebrae.
"*" indicates required fields