Stomach Cancer Lawsuit Filed Over Nexium, Prilosec Side Effects
October 23, 2018
By: Irvin Jackson
The side effects of Nexium and Prilosec caused a Maryland man to develop stomach cancer, according to allegations raised in a recently filed product liability lawsuit against the manufacturers of the popular heartburn drugs. 
The complaint (PDF) was filed by Stewart Williams in the U.S. District Court for the District of New Jersey on October 11, alleging that his stomach cancer was caused by use of Nexium, Prilosec, Nexium 24HR and Prilosec OTC over a period of more than two and a half years.
While there are currently more than 2,300 Nexium lawsuits, Prilosec lawsuits and other cases pending against the manufacturers of similar proton pump inhibitors (PPI), those complaints involve allegations that users developed kidney problems. This is one of the first stomach cancer lawsuits filed over side effects of the widely used drugs.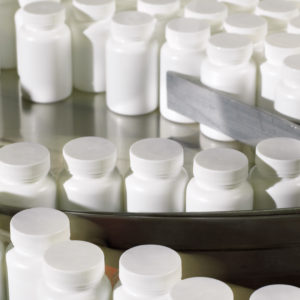 Williams states that he began using the medications in January 2013, and did not stop taking the drugs until he was diagnosed with stomach cancer in October 2015, which he is still fighting, according to the complaint.
In December 2013, a study published in the medical journal Gut indicated there was a link between proton pump inhibitors and gastric cancer, finding that long-term use may double the risk.
An association was previously suspected, particularly among individuals with Helicobacter pylori (HP) infections. However, the study found that the increased risk remained even after patients received HP infection treatment.
"Defendants knew or should have known of the risk of stomach cancer based on the data available to them or that could have been generated by them, including but not limited to animal studies, mechanisms of action, pharmacodynamics, phannacokinetics, pre-clinical studies, clinical studies, animal models, genetic models, analogous compounds, analogous conditions, adverse event reports, case reports, post-marketing reports and regulatory authority investigations," the lawsuit states. "Despite their knowledge of the risks of stomach cancer associated with their proton pump inhibitors, Nexium, Nexium 24HR, Prilosec, and Prilosec OTC, Defendants took no action to inform Plaintiff or Plaintiff's physicians of this known risk."
The stomach cancer risk from Nexium, Prilosec and other PPI add to the recent concerns about side effects of the drugs, which have been heavily promoted as safe and effective, leading many users to stay on the drugs for years since they believe there are few, if any, serious side effects.
In recent years, serious questions have also emerged about kidney risks associated with prescription and over-the-counter use of Nexium, Prilosec and other PPIs, with studies and adverse event reports identifying a potential increase in the risk of acute kidney injury, acute interstitial nephritis, chronic kidney damage and kidney failure.
Williams' case will likely be centralized as part of a federal multidistrict litigation (MDL), which currently includes kidney injury lawsuits filed throughout the federal court system. Those claims are centralized before one judge in New Jersey, with the first trial dates expected to begin in late 2020.
"*" indicates required fields