Failing Above-Ground Storage Tanks During Natural Disasters Pose Serious Risks of Air Pollution and Spreading Chemicals to Surrounding Communities: Study
February 02, 2021
By: Martha Garcia
Hurricanes and other natural disasters often lead to failures involving above-ground chemical tanks, and new research models highlight the long-lasting impact these problems may have when toxic chemicals are spread into the surrounding communities and atmosphere.
Defective above-ground storage tanks can spread more than 90,000 tons of chemical contents across 500 square miles during severe weather events and other natural disasters, according to the findings of a new study published this week in the journal Atmospheric Environment.
Researchers at Rice University created models to show how spilled chemicals likely spread during natural disasters pose a threat to human health as the toxins move downwind. The data was gathered from the Houston Ship Channel, the largest petrochemical complex in the United States, during and after Hurricane Ike in 2008 and Hurricane Harvey in 2017.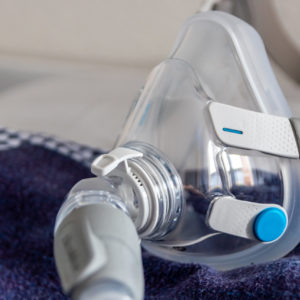 Did You Know?
Millions of Philips CPAP Machines Recalled
Philips DreamStation, CPAP and BiPAP machines sold in recent years may pose a risk of cancer, lung damage and other injuries.
Learn More
Pollutants like organic chemicals evaporate from chemical tank spills and can be carried a long way from the site by the wind depending on the storm's characteristics. The models help to predict "what if" consequences of future storms that threaten above-ground storage tanks or chemical spills in general, such as the Deep Water Horizon spill in 2010.
One model posed in the research indicated toxins will drift with the wind for up to 12 hours after a spill, and up to about 5,000 feet. Another model indicated a diesel plume form a single tank spill would slowly expand within the first six hours to cover 42 square kilometers. Later the spill would rapidly expand to cover 500 square kilometers after nine hours.
Pollutants then pose further risk as they evolve into secondary toxins within the downwind plumes. This model predicted downwind oil plumes would cover a greater region than organic solvent plumes and would remain concentrated along the path of the prevailing winds, affecting a larger portion of the population.
The model also indicates the chemical tank spills would lead to the formation of ozone and secondary organic aerosols forming in the plumes, leading to even further air pollution.
Air pollution exposure has long-lasting health side effects ranging from vision loss to neurological disorders such as Alzheimer's and Parkinson's disease. It can increase the risk of childhood asthma and increase the likelihood of early death.
Researchers say this type of modeling can help determine the spread of pollutants during storms if the storms disrupt air quality monitoring systems, and more accurately predict how much of the population would be affected by these scenarios.
Models conducted for Hurricane Ike showed pollution plumes had dangerous levels of toluene and benzene toxic to human health. The plumes developed within the first few minutes of the tank failure. This poses a significant risk to workers at the facility and residents in the surrounding communities. However, the risk would reduce as the plume moved downwind.
Prior studies have predicted a large percentage of storage tanks would fail if a Category 4 or greater hurricane hit the Houston Ship Channel. More so, a 24-foot storm surge could release 90 million gallons or more of oil and hazardous substances into the air, water and general environment. Toxins like organic solvents such as benzene and toluene would be released and spread throughout the surrounding areas.
"I would love to see some of the owners of these tanks use this to look at their structures," Rob Griffin, an atmospheric scientist at the Brown School of Engineering said in a university press release. "I can imagine folks like the Environmental Defense Fund or other advocates picking up on the study as well."
"*" indicates required fields