Study Finds No Heart Risks with Chantix, Other Anti-Smoking Products
December 11, 2013
By: Irvin Jackson
New research raises questions about earlier concerns that side effects of smoking cessation drugs, such as Chantix, may cause heart problems.  
In a study published in the medical journal Circulation (PDF) on December 9, researchers from Stanford's School of Medicine indicate that that they were unable to find any heart risks associated with use of Chantix, as well as other products designed to help people quit smoking, such as Wellbutrin, nicotine gum and nicotine patches.
The findings comes almost a year after the FDA issued a warning warned about the potential for Chantix heart side effects, which indicated that the medication may increase the risk of heart attacks, strokes and other cardiovascular problems.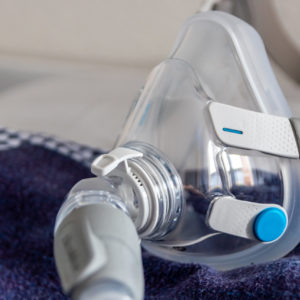 Did You Know?
Millions of Philips CPAP Machines Recalled
Philips DreamStation, CPAP and BiPAP machines sold in recent years may pose a risk of cancer, lung damage and other injuries.
Learn More
The Stanford researchers looked through 10 electronic databases, contacted the authors of previous clinical trials, and went through FDA internal reports. They ended up looking through 63 randomized clinical trials. Some of those trials included data on the prescription nicotine addiction medication Chantix, nicotine replacement gums and patches, as well as the antidepressant Wellbutrin, which is also used as a smoking cessation tool. The researchers could find no correlation between patients who suffered heart problems and their nicotine replacement therapies (NRTs).
In December 2012, the FDA issued a drug safety communication, warning that Chantix may increase the risk of heart problems. The agency looked at a meta-analysis of clinical trials that found an increased incidence of heart problems and heart-related deaths among Chantix users, when compared to individuals who received a placebo. They found that the risk of heart problems was nearly doubled by Chantix use.
Researchers in this latest study said there was an increased risk associated with less serious events, but not with major adverse cardiovascular events (MACE), like heart attacks or strokes. The increases appeared to be primarily problems like tachycardia and arrhythmia, which tended to occur in studies with longer periods of follow-up on patients.
"There are several possible explanations why NRT use may increase some [cardiovascular] events and this has been recognized for some time, although it is not well understood, nor a major clinical concern," the researchers stated in their conclusion. "Chiefly, many smokers have a long history of smoking that may have established coronary artery disease."
The study notes that Wellbutrin appears to actually have a protective effect on the hearts of users, decreasing the risk of a cardiovascular event.
Chantix Psychological Effects
The latest findings comes several months after another group of researchers published a study in the Annals of Internal Medicine that questioned previous studies claiming a link between Chantix use and depression or suicidal thoughts.
Chantix (varenicline) is a Pfizer drug designed to help smokers quit. The drug works by reducing the positive feelings that come from cigarettes, blocking the receptors in the brain commonly stimulated by nicotine. However, a few years after the drug was introduced and heralded as a potential blockbuster medication in 2006, reports began to surface of users committing suicide or engaging in sudden, unusual behavior.
In June 2009, the FDA added a "black box" warning about the risk of psychological problems with Chantix, and Pfizer was ordered to conduct additional clinical trials to provide more data on how often neuropsychiatric symptoms and suicide with Chantix occur and what conditions cause them.
Thousands of users have filed Chantix lawsuits against Pfizer, alleging they suffered injuries as a result of violent behavior, aggression, suicidal tendencies or had even attempted suicide while taking the drug. A number of murders, deaths and suicides were blamed on the drug, which allegedly can cause nightmares so vivid and horrifying that the phrase "Chantix nightmare" has become a cultural reference.
In the federal court system, the Chantix litigation was consolidated as part of an MDL, or multidistrict litigation, which was centralized before U.S. District Judge Inge Johnson in the Northern District of Alabama. While a total of more than 3,000 lawsuits have been part of the Chantix MDL at one time, no case ever reached trial.
In March 2013, Pfizer announced that Chantix settlement agreements had been reached in a vast majority of the more than 2,500 cases filed nationwide on behalf of users who committed suicide, attempted suicide or suffered other unusually aggressive behavior after using the prescription medication to help them stop smoking.
"*" indicates required fields