Subaru Class Action Lawsuit Filed Over Problems With Sudden Unintended Acceleration
September 11, 2020
By: Irvin Jackson
According to allegations raised in a recently filed class action lawsuit, certain Subaru vehicles are prone to sudden unintended acceleration, which could result in an auto accident, serious injuries and even death.
The complaint (PDF) was filed by Suzanne Bare and Michael Nickel in the U.S. District Court for the Southern District of California on September 4, seeking class action status for uncontrollable acceleration problems associated with 2015-2019 Subaru Legacy, 2012-2018 Subaru Forester, and 2015-2019 Subaru Outback vehicles.
Two systems used in the affected vehicles may cause sudden unintended acceleration (SUA), according to the lawsuit. One is the Controller Area Network, or CAN bus, which contains software which plaintiffs say has a protocol flaw. The other system the lawsuit claims is a problem is the Subaru Brake Override System (BOS), which plaintiffs say is defective and does not work as intended, even though it was specifically added to the vehicles to prevent unexpected acceleration.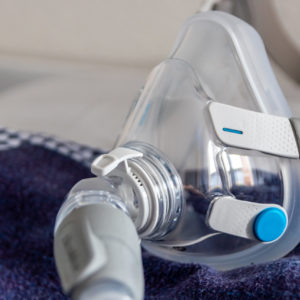 Did You Know?
Millions of Philips CPAP Machines Recalled
Philips DreamStation, CPAP and BiPAP machines sold in recent years may pose a risk of cancer, lung damage and other injuries.
Learn More
"While Class Vehicles should have been designed free of defects that could result in SUA events, the BOS failsafe system should also operate effectively to mitigate the effects of SUA events when they do occur," the lawsuit notes. "Hundreds of consumers have lodged complaints with the National Highway Traffic Safety Administration and on consumer websites complaining of SUA events affecting their vehicles. Moreover, many of these drivers who attempted to mitigate the effects of sudden acceleration by depressing the brakes reported that doing so had no effect."
The Subaru class action lawsuit notes that the auto maker has offered no recall or technical fix for the problems.
One of the lead plaintiffs, Bare, indicates she bough a certified pre-owned 2016 Subaru Legacy in July 2019. However, in January 2020 she was stopped with her foot on the brake and tried to put the vehicle in park when it suddenly accelerated out of control. Even with her foot firmly on the brake, the vehicle sped forward, smashing into a fence and causing $1,600 in damages.
The plaintiffs speculate that the CAN Bus, which prioritizes communications between the various vehicle systems without the need of a full computer, has a software flaw which causes problems with the electronic throttle control system that the BOS cannot handle, resulting in the system getting confused and accelerating the vehicle despite the drivers' application of the brakes.
The lawsuit accuses Subaru of breach of warranty, unjust enrichment, violation of California consumer protection laws and unfair competition and business practice laws. The lawsuit seeks compensatory damages for the lead plaintiffs and others who purchased the vehicles.
Tom

December 28, 2022 at 6:48 pm

My wife had an accident in our 2014 Subaru Forester while trying to back up a steep driveway. The car failed to back up more than several feet and when she stepped on the brake, without shifting into drive, the car made a noise and then accelerated forward downhill. In the wreck that followed she suffered a fractured vertebra and the car was totaled.

Jonny

December 20, 2020 at 5:46 pm

I too have experienced SUA. I'm working on the exact malfunction of the "BLS". Anyone reply, maybe with our heads together we can get more light on this matter. 100% positive Subaru should recall many of their vehicles, as they are still produced and still have SUA because the problem was never fixed.

WDH

November 15, 2020 at 3:42 am

This is a real problem. It just happened to me in my 2013 Forester on October 20, 2020. I was pulling into a parking space with foot on the brake, the car made a gunning noise like I never heard before, then jumped the parking curb and crashed into the building destroying a metal garbage receptacle and a mail unit (for tenants' mail) in the process. I am just thankful that nobody was standing b[Show More]This is a real problem. It just happened to me in my 2013 Forester on October 20, 2020. I was pulling into a parking space with foot on the brake, the car made a gunning noise like I never heard before, then jumped the parking curb and crashed into the building destroying a metal garbage receptacle and a mail unit (for tenants' mail) in the process. I am just thankful that nobody was standing by the garbage receptacle. I am still waiting for my car to be returned from the collision repair, but as soon as I get it back, I am going to clean it out and get rid of it. I don't trust it at all. No more Subarus for me!

Dalton

November 12, 2020 at 9:12 pm

i had same problem with 2018 outback
"*" indicates required fields