Subaru Air Bag Recall Issued Due to Shrapnel Risk
August 12, 2014
By: Russell Maas
Subaru of America has announced that it is recalling certain vehicles sold in predominately humid regions of the United States, due to the risk that the passenger airbags may rupture and cause metal fragments to be projected toward the occupant. 
The Subaru air bag recall is the most recent addition to the nearly 12 million vehicles recalled in recent months by multiple different automakers, which all contain defective Takata air bags that are prone to rupturing when deflated, causing sharp metal fragments to be projected toward the passengers.
Subaru's recall was announced by the U.S. National Highway Traffic Safety Administration (NHTSA) on August 4, after the agency requested Subaru recall vehicles equipped with Takata air bags. The automaker agreed to negotiate with the NHTSA and is conducting a limited regional recall in Florida, Puerto Rico, Hawaii and the U.S. Virgin Islands due to the NHTSA's belief that climates with absolute humidity may be a contributing factor to the risk of failure.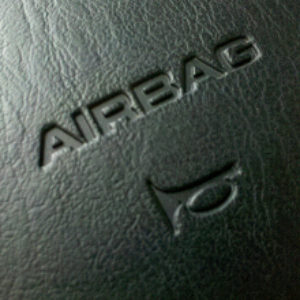 Despite the nearly 12 million vehicles recalled among other automakers and two deaths associated with the Takata airbags rupturing in Honda vehicles, Subaru claims there is not a safety risk associated with their vehicles, but is recalling certain regional vehicles out of an abundance of caution.
The vehicles impacted by the Subaru air bag recall are the 2005 SAAB 9-2X, 2003 through 2005 Subaru Baja, 2004 through 2005 Subaru Impreza, 2003 through 2005 Subaru Legacy, and 2003 through 2005 Subaru Outback, 2004 through 2005 Subaru WRX, and 2004 through 2005 Subaru STI models sold or registered in Florida, Puerto Rico, Hawaii, and the U.S. Virgin Islands.
All other vehicles outside of those regions are not being recalled or inspected at this time until the NHTSA and Subaru investigate the potential air bag failure risks further. For a full list of recalled vehicle production date ranges owners may visit the Subaru recall announcement (pdf).
Although Subaru is still unaware of the number of vehicles that are impacted by this recall, the automaker plans to notify owners, and dealers will replace the passenger side air bag inflators free of charge. A notification schedule has not yet been presented but owners may contact either Subaru at 1-800-782-2783 or the NHTSA Vehicle Safety Hotline at 1-888-327-4236 until further notice is provided.
The Takata air bags were initially probed by the NHTSA in early 2013 after the agency received three reports of Chrysler vehicle owners injured by rupturing air bags although the recalls for rupturing Takata air bag injuries dates back to 2009.
Shortly after the NHTSA investigation was launched in 2013 on the Takata passenger air bags, roughly 3.3 million Toyota, Honda, Nissan, General Motors, and BMW vehicles were recalled following reports of Takata airbags exploding and shooting scrap metal toward passengers. Since the recalls began, automakers have continually become aware of other model year vehicles equipped with the defective Takata air bags, causing nearly 12 million vehicles to be recalled.
Additional concerns by the Office of Defects Investigation have claimed the defective air bags may be more prone to spontaneously rupturing without impact in more humid regions such as Florida and Puerto Rico.
Photo Courtesy of vvvracer / C.C. by 2.0
"*" indicates required fields