Study Links Chemicals in Sunscreen and Fertility Problems for Men
November 18, 2014
By: Martha Garcia
While increasing attention has been focused in recent years on the importance of sunscreen products in reducing the risk of skin cancer, new research raises concerns that sunscreens may cause infertility among men.  
In a study released this month by the National Institutes of Health (NIH), researchers indicate that common chemicals found in sunscreen and other personal care products may impact a man's ability to father children.
The research was part of a joint study between the NIH and New York State Department of Health's Wadsworth Center, known as the Longitudinal Investigation of Fertility and the Environment (LIFE) study, which focuses on the role of environmental chemicals on fertility.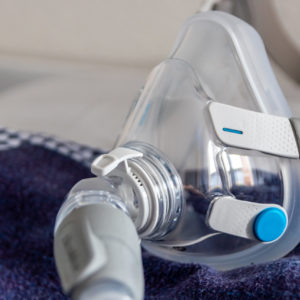 Did You Know?
Millions of Philips CPAP Machines Recalled
Philips DreamStation, CPAP and BiPAP machines sold in recent years may pose a risk of cancer, lung damage and other injuries.
Learn More
Many consumers use sunscreen to protect against developing cancer from exposure to ultraviolet (UV) rays. However, the findings of the LIFE study found some of the chemicals in sunscreen, benzophenone (BP), decreases a man's fertility by 30%.
"The skin is the body's largest organ, and how we care for our skin matters in more ways than one," said Germaine Louis, Ph.d., director of the Division of Intramural Population Health Research at the National Institute of Child Health and Human Development.
Benzophenone is a UV filter made up of a class of 29 commonly used chemicals, some used in sunscreens and other personal care products, like shampoo and moisturizers. Benzophenone can interfere with the body's hormones and endocrine system processes, researchers found.
Men with high exposure to two of the UV filters, BP-2 or 4OH-BP, had a biological decrease in fecundity, the ability to reproduce, which may result in a much longer time until pregnancy occurs.
Male fertility problems
Researchers studied 500 couples trying to conceive a child in 16 counties in Michigan and Texas, during 2005 to 2009. They studied both women ages 18 to 44 and men over the age of 18. None of the participants were diagnosed with medical infertility.
The couples were followed for 12 months or until they conceived and were asked to keep a journal. The researchers also tested participants' urine samples and measured concentration of five selected UV filters associated with endocrine-disrupting activity.
They found two of the five filters, BP-2 and 4OH-BP, were associated with diminished fertility in men, independent of their partners exposure to the chemical UV filters.
"In our study, male fecundity seems to be more susceptible to these chemicals than female fecundity," said Louis. "The women participants actually had greater exposure to the UV filters overall, but their exposure wasn't associated with any significant pregnancy delays."
Researchers also observed men with the highest exposure, above the 75th percentile, experienced the infertility effects. They have not determined if the UV filters diminish sperm quality or inhibit reproduction in another way. That would have to be determined through more research, they said.
Despite the side effects of sunscreen, researchers still encourage people to use sunscreen to prevent cancer, but recommend men concerned about fertility may need to find other ways to reduce their exposure to the chemicals.
They recommend cutting back on other products that contain UV filters to limit exposure or by bathing after returning indoors from sun exposure. However, most chemicals like these are not on the ingredient list on the package.
Some limitations of the study are noted, including the chance that levels of exposure may have changed over the course of trying for pregnancy. Also no data on what specific products the participants used that contained UV filters was offered.
Research from the same study, the LIFE study, revealed similar effects on male fertility earlier this year, but caused by exposure to phthalates.
Phthalate chemicals, including bisphenol-A (BPA), are widely used in food packaging and other consumer products. However, these ubiquitous chemicals decrease male fertility by 20%.
"*" indicates required fields