FDA Sunscreen Investigation Needed to Confirm True SPF Numbers, U.S. Senator Urges
July 25, 2016
By: Russell Maas
Following several recent reports that suggest many sunscreen products do not work as advertised, potentially leaving many consumers exposed to an increased risk of sun burns and skin damage, U.S. Senator Charles E. Schumer is calling on federal regulatory officials to launch an independent investigation into potentially deceptive marketing of Sun Protection Factor (SPF) levels. 
Senator Schumer, of New York, issued a press release on July 20, indicating that he is requesting the FDA launch an investigation to confirm whether sunscreen manufacturers are marketing true levels of SPF on their products.
The request follows recent studies by Consumer Reports and Northwestern University Feinberg School of Medicine in Chicago, which have indicated that many sunscreen products fail to meet the SPF claims on the label.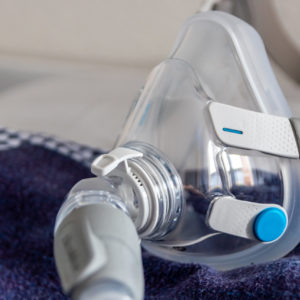 Did You Know?
Millions of Philips CPAP Machines Recalled
Philips DreamStation, CPAP and BiPAP machines sold in recent years may pose a risk of cancer, lung damage and other injuries.
Learn More
A sunscreen study by researchers from Northwestern University was published in the medical journal JAMA Dermatology on July 6, and found that a significant number of premium sunscreens purchased through Amazon.com lacked the basic water-resistant and ultra-violet ray protection standards recommended by skin care professionals.
Of the 65 products reviewed, the data indicates that 40% did not meet the basic American Academy of Dermatology (AAD) recommendations and only 62% of the sunscreens claimed to be water resistant. Although 90% claimed to have at least a 30 SPF, only a portion contained both.
A similar study was recently released by consumer watchdog group Consumer Reports, which performed independent-lab testing of 60 popular sunscreen lotions, sprays and sticks with SPF labels of 30 or higher. The study revealed that 28 of the 60 sunscreens examined offered less protection than the label claimed to provide. Three of the tested products failed to even reach SPF levels of 15.
The Consumer Reports study found that only 65% of the sunscreens claiming to have SPF levels between 30-39 actually provided protection gauged at 30 SPF, and of the products claiming to have SPF 40 to 110 levels, only 70% tested higher than 30 SPF.
"There is simply no doubt about it—some consumers are being totally burned when they buy sunscreen, which is why the FDA must give sunscreen labels the third degree," Senator Schumer said in a press release. "In light of this new study that reveals nearly half of tested sunscreens are offering less protection than its label claims, the FDA should launch a full-on investigation into deceptive SPF marketing. Beachgoers and vacationers deserve the peace of mind to know that the sunscreen they're using is offering legitimate protection against the sun's harmful rays."
Currently, the FDA requires sunscreen manufacturers to test the validity of their SPF claims before marketing the SPF level on labels. However, verification of lab testing is not required by the FDA, nor does the agency require any pre-market testing. The FDA only requires that upon request manufacturers provide copies of validity testing.
Excessive ultraviolet (UV) rays can be extremely harmful to the skin of those exposed causing a wide variety of adverse health effects including infections from rupturing blisters, precancerous skin lesions, skin cancer, eye damage, and aging of the skin among many others.
According to the AAD, more than 8,500 people are diagnosed with skin cancer every day and on average, one American dies from the deadly skin cancer disease melanoma every hour. The American Cancer Society estimates that the number of Americans developing skin cancer has doubled over the last thirty years and anticipated an additional 76,380 new cases of melanoma will be diagnosed in 2016.
Schumer's call to the FDA to investigate the deceptive marketing claims from sunscreen manufacturers is one that must be taken seriously as the summer months offer much more UV rays to beachgoers and vacationers. Schumer's request to the FDA specifically calls for the agency to begin requesting internal validity reports that the sunscreen products match the marketed SPF labels and to begin performing their own independent verification studies.
"*" indicates required fields